It's This and That time! Happy Thursday!
His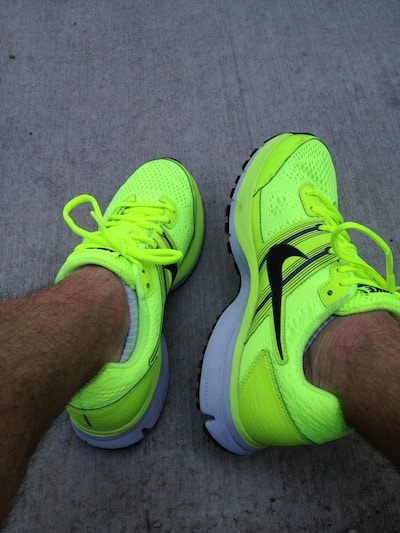 1. One thing I have grown to despise about traveling is the TSA. I have a story for you about our recent travel through Kansas City. We were flying home from KC and our bag was checked by security after we checked it in. They took one of my running shoes out and forgot to put it back in. Grrrr! The shoes were not as important as the custom orthotics that were in them. The good news is they found it and said they are shipping it to us. The bad news is I have been training for a triathlon and needed shoes ASAP because I couldn't stop the training. I could not wait for my usual pick of black running shoes because no one seemed to have any in my size. So I ended up with these flashy neon shoes. All of you who know me know that I'm all about the flash and color. I'm just not all about it on my shoes because they end up so grungy. I am now a part of the neon running shoe trend.
2. As mentioned above, I am competing in an Olympic triathlon on Saturday. My last one was 9 years ago so I am a little out of practice. If you have any recommendations on what I should eat for dinner the night before and for breakfast the day of the tri leave a comment below. Thanks!
3. My Mom is flying in today from California! Yeah! We can't wait to see her. Caleb is extra excited. My mom is one of the best women I know and any one who has met her would say the same.
Hers
1. Caleb and I usually go on 3-4 walks a day. On one of our walks, we like to stop by the thrift store to shop for blog props. The other day I found a handful of things for under $5. Josh always rolls his eyes when I show him my fun finds. He doesn't think I need anymore dishes…but I do! I can't turn away such good bargains! The props are begging for a good home:)
2. I might pretend it is my birthday so I can make this cake. What? You know you want a slice too? I don't need presents, just the cake:)
3. We are loving summer nights at the park. Clothes are optional for Sir Caleb:)
4. My latest obsession is sparkling water. I didn't used to like it, but now I can't get enough. I have been using our Soda Stream like crazy! I love the fancy fizz! Sometimes I go wild and add a lemon or lime.
5. Cutest baby shoes EVER!
6. The 4th of July is next week. I am already dreaming about our special breakfast. If you are looking for patriotic inspiration, check out my Red, White & Blue Board on Pinterest. Lots of good stuff!
7. I could use a scoop of this ice cream right now! Ok, I lied…I want two scoops:)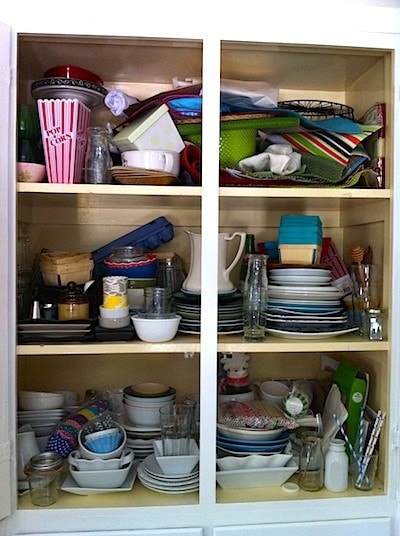 8. And maybe Josh is right, I don't NEED anymore dishes/props, but I sure want them:) And this is only a glimpse of my collection! And I guess it is time I do some organizing. Sigh.