His
1. Yesterday Caleb asked me to put on a show for him and I asked him if he wanted to watch Monster Trucks and he said, "Yes, Boss." What? Where did that come from? I think he is the boss of us.
2. I really love the new iPhone software. Here are some advantages of new software. Maria is still too scared to switch over. I hope she will read this article.
3. We got our first egg. It was an exciting day at our house.
4. Our little dude turns 2 tomorrow. It's been an exciting 2 years. He sure makes us laugh!
Hers
1. It looks like Caleb is ready for his own section of This and That. Our future blogger!
2. Today is the day we have all been waiting for. At least, it is the day I have been waiting for. The return of Grey's Anatomy and Parenthood! I think I need a big batch of Reese's Peanut Butter Popcorn to munch on while I watch!
3. Are there any new shows I need to tune into this year? Anyone see anything good yet? I am already hooked on The Voice again. Adam does it to me every time:)
4. Sriracha Mac & Cheese. Yes, please!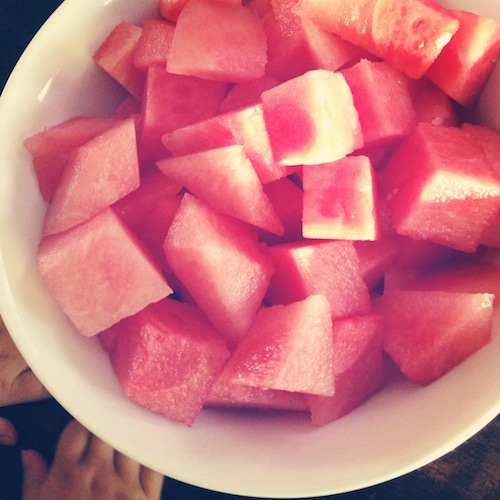 5. I'm loving Fall, but I am really sad about the end of good watermelon. We are eating it up while we can!
6. Salted Caramel Apple Hand Pies. I want one for each hand!
7. I am currently reading Marisa's new book, Food In Jars: Preserving in Small Batches Year-Round. Marisa's recipes are fabulous and she makes canning seem easy. I am not scared anymore:)
8. Don't forget to enter our Instagram KitchenAid Mixer giveaway! Find all of the details here.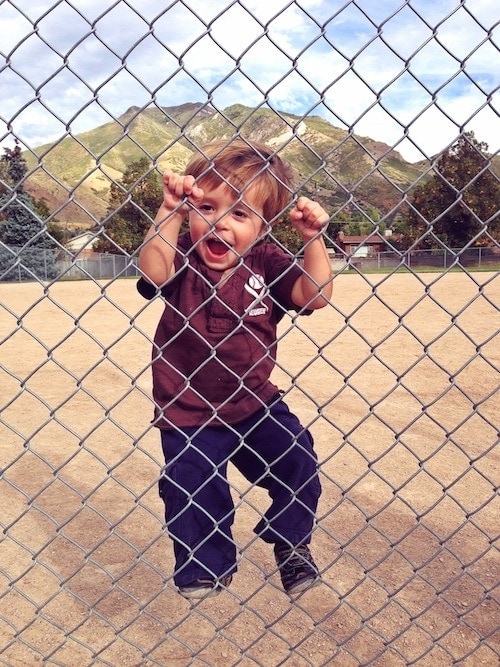 9. Caleb…our little climber!
10. 15 Things From the 80's We Totally Loved. Totally true!
11. I have a blog crush on At Home In Love.
12. Tomorrow is Caleb's birthday! We are ready to P-A-R-T-Y!!!