His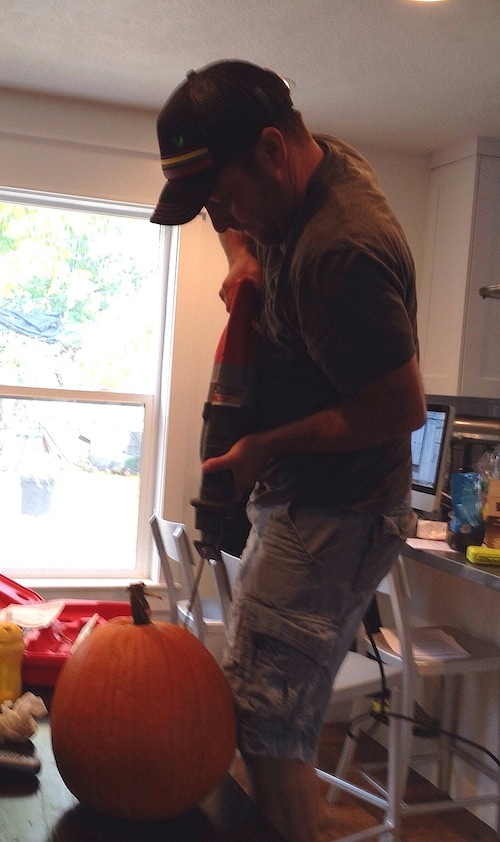 1. One of my favorite Halloween things to do is carve pumpkins I would carve 10 every year if Maria would let me. But the only way to do it is with power tools. I use a sawzall, a drill and dremel tool. It is like cutting butter with a hot knife.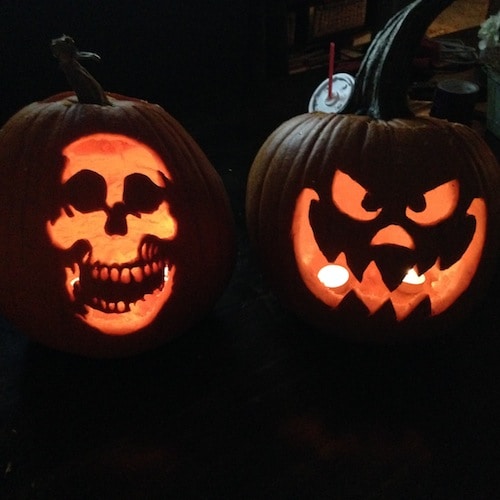 2. Here are our finished products. After we lit them Caleb was jumping up and down saying, "Ooooooohhh Scaries."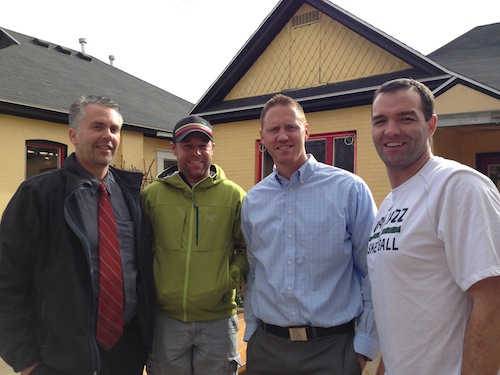 3. I was able to meet these guys the other day. NCAA basketball legends. Does anyone know any faces here besides mine? Go Utes!
4. Halloween Treats Gone Wrong. This is funny!
Hers
1. Happy Halloween! Caleb's cowboy costume is ready and he has been practicing how to say "trick or treat" all week long. I just have to find a good hiding place for his candy…from him and me:)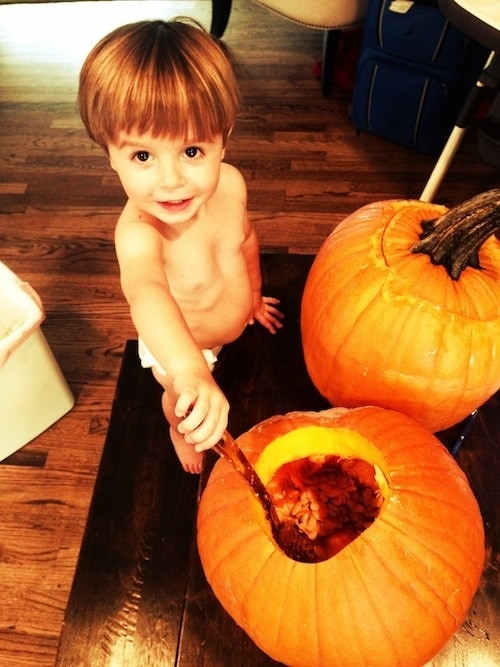 2. We carved our pumpkins this week. Ok, I really didn't do any of the carving, but I was around for the action. Josh is the pro pumpkin carver in our house. Caleb loved helping. He scooped out the guts!
3. Halloween Puppy Chow…with Nutella. Calories don't count on holidays so I am going to snack on this all day long!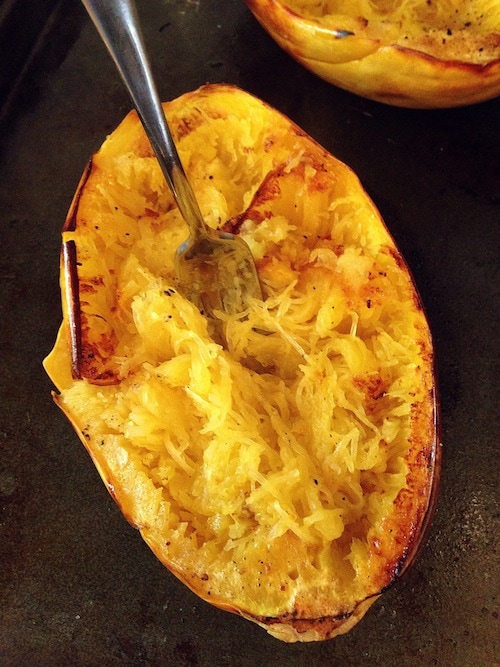 4. I can't get enough spaghetti squash! Are you a fan? Baked Spaghetti Squash with Creamy Roasted Red Pepper Sauce is my fave! We've made it twice in the last week.
5. Quote of the week.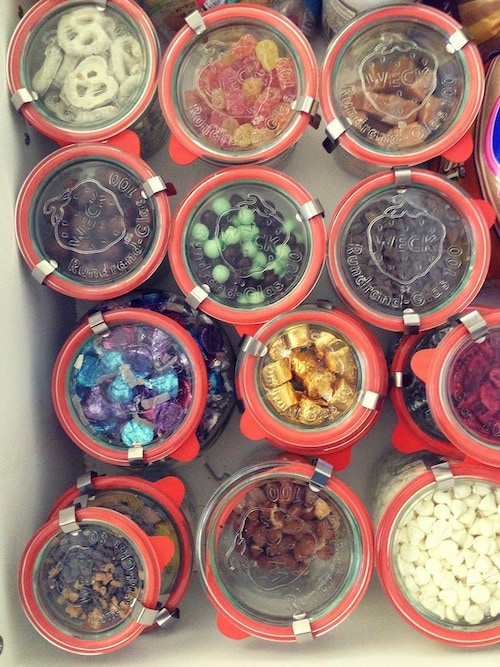 6. I know spring cleaning is a thing, but what about fall cleaning? I am making it a thing because I need to get organized. I can't stand the chaos any longer. I started by tackling my baking drawer. It was scaaaaaary! It looks much better now, thanks to Weck Jars! I love Weck Jars for many reasons, but I am really loving that Caleb can't figure out how to open them. My baking stash is safe:)
7. Why you should never be embarrassed again. Too funny!
8. Tomorrow is November 1st which means Thanksgiving is right around the corner. Do you have any Thanksgiving recipe requests? We've posted lots of Thanksgiving recipes over the years, but if there is something we are still missing, let us know!
9. I've been eyeing this ring. I think it's time I get some new bling:)
10. Twix Caramel Popcorn-perfect for Halloween…and Grey's and Parenthood! I hope we can get Caleb to bed on time tonight. I have shows to watch. And is it bad if we turn off our porch light at 8:00? I can't have any interruptions:)