His
1. Great insight on marriage.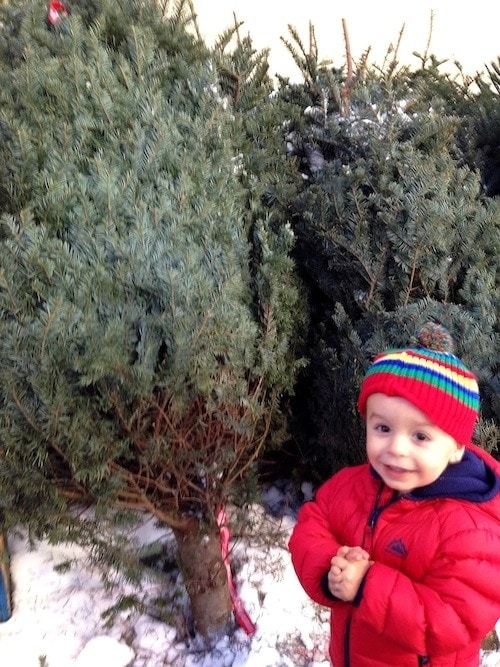 2. We finally got our Christmas tree. Caleb had a great time picking it out. Now we just have to watch him like a hawk. He loves taking off the ornaments, aka balls.
3. Caleb and I love this video.
4. Caleb's new favorite saying is, "look at this mess." He is usually one making the messes:)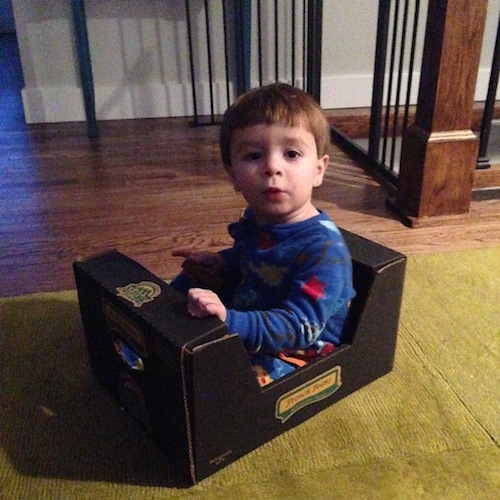 5. Caleb loves playing with boxes. He is pretending this one is a car. I guess we know what to get him for Christmas. Makes our job easy!
6. Have you seen this Westjet Christmas stunt? It's awesome!
Hers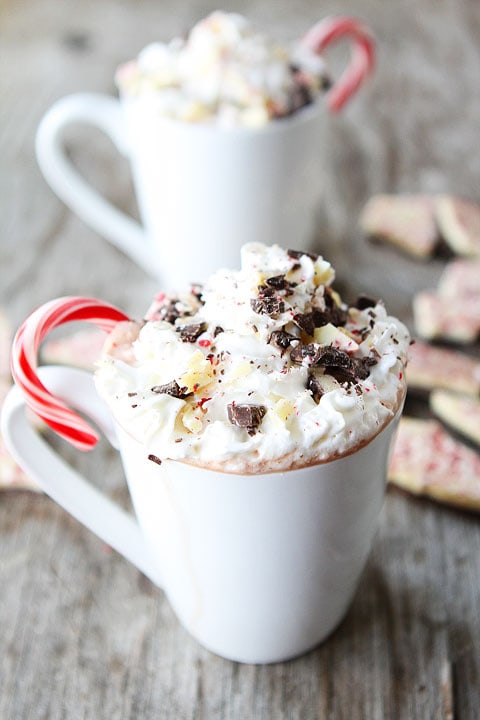 1. Peppermint Bark Hot Chocolate-who wants a mug? Head on over to Harry & David's blog for the recipe! I'm thrilled to be guest posting for them today! And if you are stumped on what to get for that last person on your list, check out Harry & David's gifts! I love their pears and I am craving Moose Munch right now!
2. The FoodieCrush Holiday Issue is out! Grab your mug of peppermint bark hot chocolate and get reading! So many fabulous articles, recipes, and photos!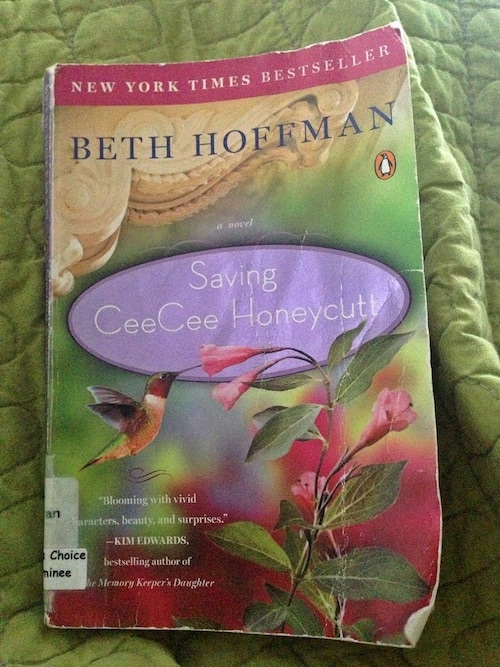 3. I just finished reading Saving CeeCee Honeycutt. Such a good book! Add it to your reading list right now!
4. Utah is so dry and so is my hair! I look like I stuck my hand on one of those magic balls that makes your hair stand up! I have major static issues going on. If you are with me, check out these tips to fight static!
5. Someday we are going to build a new house and I want it to look like this. I love the exterior!
6. Gorgeous Christmas tablescape! Makes me want to have a dinner party right now. Except, I am not really in the mood to do any work. Anyone want to throw me a dinner party? I will bring cookies:)
7. I've had Celine's Christmas album on repeat this week. I think Josh is tired of me pretending to be Celine so I better switch it up. What are your favorite holiday tunes?
8. The prettiest gingerbread house ever! Plus, a great tutorial. Someday I will make one!
9. Love this story! Laughter really is the best medicine!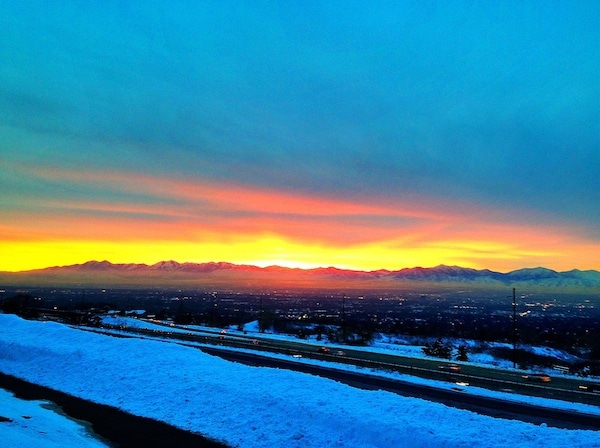 10. Just another gorgeous night in Salt Lake City!
11. There's still time to enter our Minted Giveaway for Foodies and our KitchenAid 16-Cup Food Processor Giveaway! Good luck!
12. All I want for Christmas is a big stack of these pancakes!
13. Don't forget to print your FREE Holiday Gift Tags!