His
1. Haagen Dazs gave us tickets to attend the Zoo Lights at Hogle Zoo in our "Moment for Me" box. We had a blast! I think we will make it a Christmas tradition!
2. Great Santa letters
3. Some good laughs here.
4. I love this Coke commercial.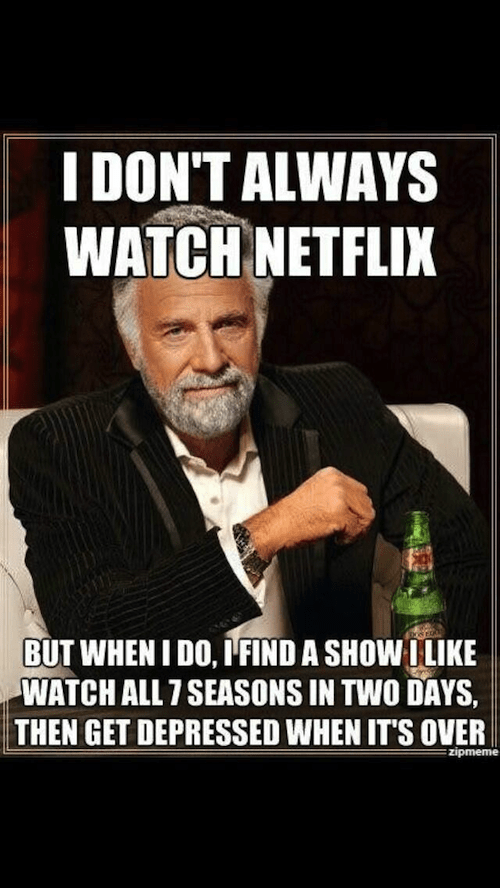 5. This is so Maria!
6. Thanks for the comments on my ski video. I had a ton of fun. I went skiing on Friday and I've already noticed some improvements in my technique. I am so glad I took a ski lesson.
Hers
1. We normally share our This and That post on Thursdays, but Josh wanted to share his breakfast sandwich recipe on Thursday. So today we have a special weekend edition of This and That!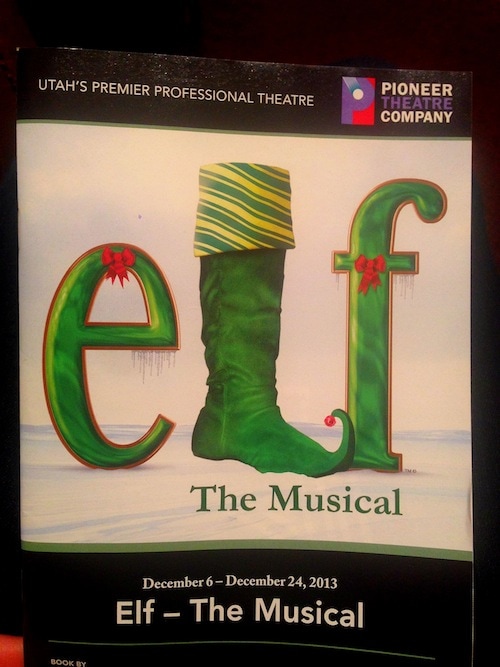 2. Haagen-Dazs sent us our last Moment for Me box. Inside we found two tickets to the musical Elf! Josh and I went this week and it was GREAT!
3. Inside our box, we also found my favorite holiday movie, The Holiday! We already popped some popcorn and watched it. I think I will watch it again today. I can watch this movie over and over.
4. Making this easy appetizer for the holidays. Or maybe it will be dessert!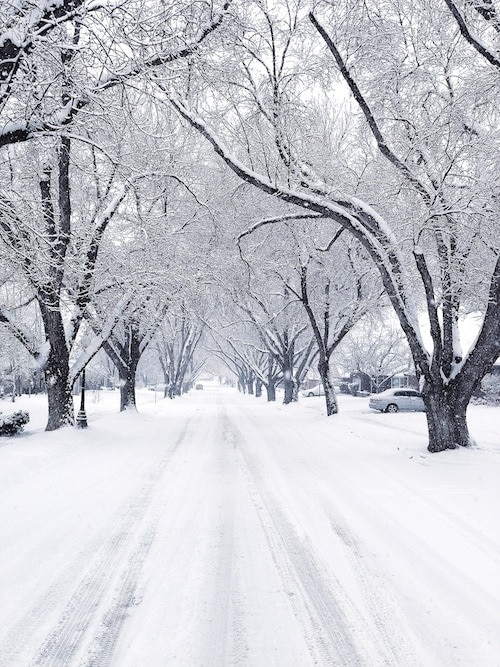 5. I am not a fan of the snow, but it sure is pretty!
6. Get out the tissues for this story.
7. Heath Bar Crunch Chex Mix. I am making a pan for myself!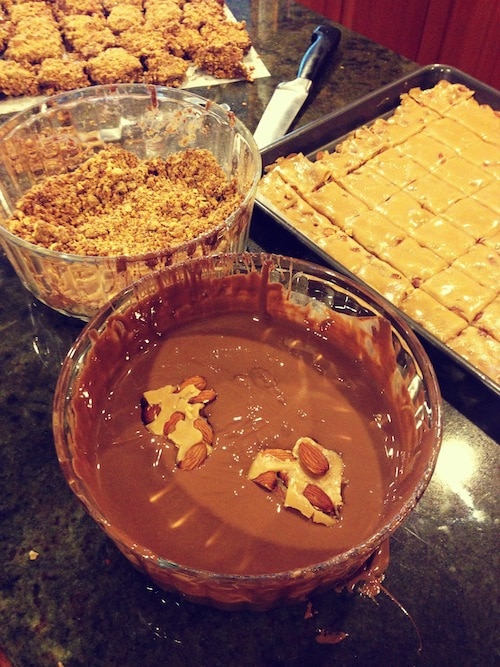 8. I helped Grandma Alice make toffee this week. She is my adopted grandma:) She makes toffee every Christmas and it's the best! We had a fun day in the kitchen.
9. Love this Christmas tablescape!
10. I want a big fat piece of this cake.
11. These baking fails made me laugh.