His
1. I am off crutches and it is hard for me not to limp. I have been told I am not supposed to limp and it is tough. I was fitted for a knee brace yesterday hopefully that will help.
2. Tax season is creeping up on us and I have a mess.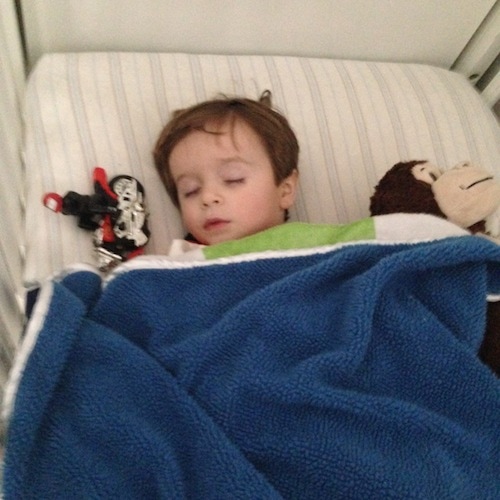 3. Caleb had a really high fever for about 24 hours over the weekend. It hovered right around 102.9 degree with Tylenol and Ibuprofen being rotated every 2 hours. We were pretty scared. But look at this guy. He is cute even when he is sick and sleeping. I watched him sleep a lot. That is probably pretty creepy?
4. I had no idea Ironman could also sing, did you?

5. Inspiring story about a family helping their children build a better future.

6. I will be cheering for the Seahawks on Super Bowl Sunday!
Hers
1. On Saturday, I went to Park City for the Sundance Film Festival. I attended a party with Southwest and Today's Mama and saw a private screening of Zach Braff's 'Wish I Was Here.' I loved it! Great soundtrack too!
2. 18 Daily Habits That Make Life In the Kitchen Better. Lots of great tips!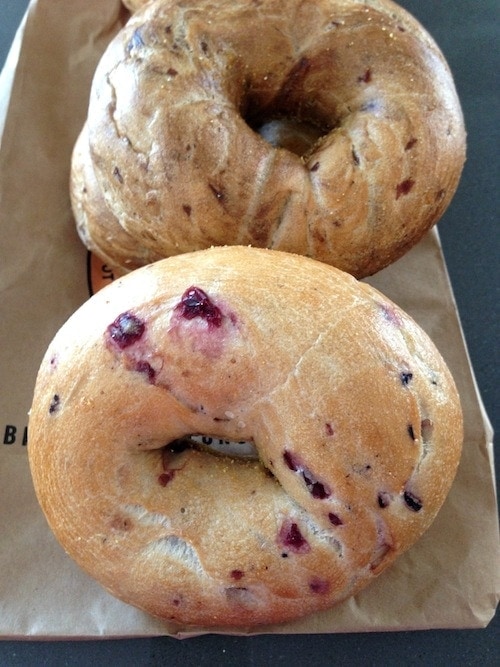 3. Josh came home with a bag of my favorite bagels this week. Einstein bagels are a staple for me right now. I can't live with out them. Josh earned mega bonus points!
4. This is my kind of soup!
5. I got my haircut yesterday. Nothing drastic, just a trim, but I still feel like a new woman. I love getting my haircut!
6. Cannoli Cream Puffs. Holy Cannoli!
7. 14 Ordinary Things to Do in 2014. Love this list! I am going to try and be more ordinary this year.
8. I am 12 weeks pregnant and finally able to function. My nausea still comes in waves, but I am managing much better. My midwife warned me that I would start showing earlier since it is my second baby and she was right! This week my belly popped! Josh says he still can't tell, but I think he is just being nice. Husbands are supposed to say that:) I can definitely see a bump.
9. Speaking of baby bumps, do you want to see pictures of my growing belly? I know lots of pregnant woman take weekly pictures of their baby bumps, but I didn't do this with Caleb. We have pictures along the way, but I didn't document my belly on a weekly basis. I guess I just don't see the appeal of watching me get fatter and fatter?:) But if you would like to see my baby bump grow, let me know. I will see what I can do:)
10. Make a statement with your necklace.
11. I got a massage at the Grand America Spa and I think I need to make it a weekly tradtion…at least until the baby comes:) It was heavenly!
12. I am headed to Alt Summit today! You can follow my ALT adventures via Instagram. It should be a smashing time!