His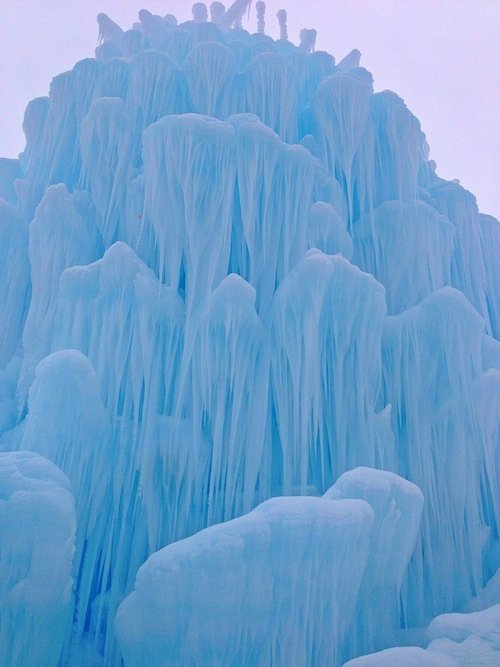 1. Last weekend we went on a little trip to Heber Valley. We went to a giant Ice Castle in Midway. It is completely supported by ice with nothing else holding it up. There are secret tunnels, arches, narrow walkways, and even a slide. It was awesome!
2. The area of Midway sits on a huge geothermic lake. Water seeps upwards causing streams that are around 90 degrees in the middle of the winter. We visited the Homestead Crater to go swimming. The interior of the crater stays heated by the mineral water at a constant range of 90 – 96 degrees F so it was plenty warm. It was the coolest "swimming pool" I've ever been in. We had a blast! Look at Caleb's smile.
3. On Saturday morning in the spirit of the Olympics we went to Soldier Hollow. It is the recreational area where all of the cross-country skiing events were held in the 2002 Olympics. It is still an incredible venue worthy of major competitions. At Soldier Hollow they have a tubing hill where you sit in a tube and a T bar pulls you up the hill. Caleb was the youngest one there, but he wasn't afraid. He got in his own tube. Don't worry though I held onto him when we went down the hill. He loved it!
4. This is a great article not only about Russell Wilson but how to be a successful human being.
5. My knee is feeling a little better. I started doing the elliptical. I hope to be back on the slopes before the end of ski season.
6. House of Cards, Season 2 premieres on Netflix tomorrow. I think I know what we are doing for Valentine's Day.
7. This is a good dude.
Hers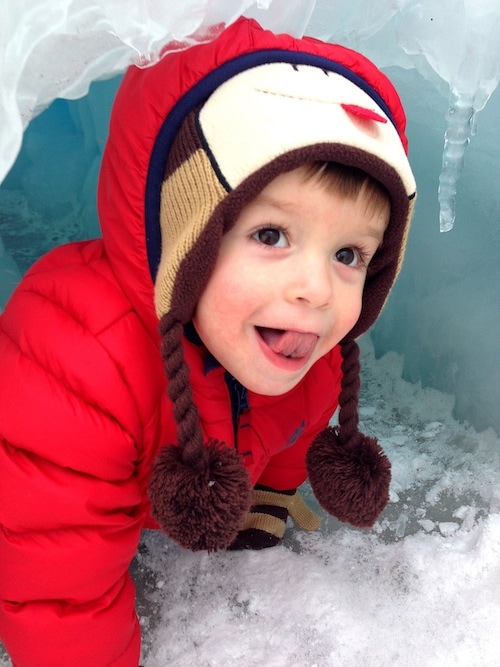 1. We had a wonderful time on our staycation in Midway. Midway is a quaint little town tucked away in the mountains in Heber Valley, Utah. Our first stop was the Ice Castle. The castle was amazing, one of the coolest things I've seen. Caleb had a blast going through the tunnels and going down the slide. If you are in Utah, you have to check it out! The Ice Castle is open until March.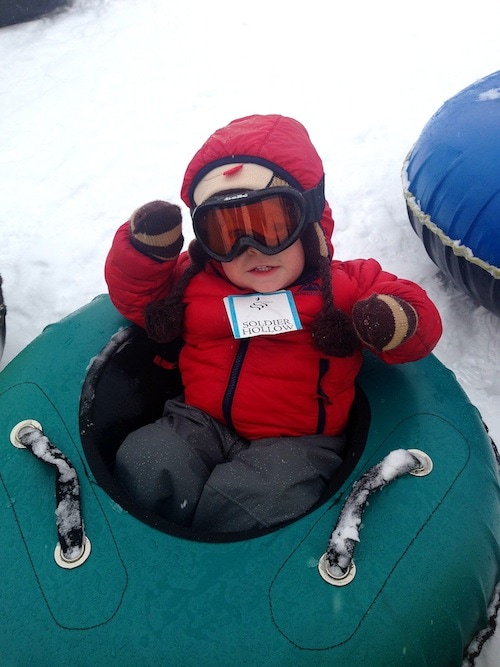 2. We stayed at the cozy Zermatt Resort and in the morning we went tubing at Soldier Hollow. I think I was more scared than Caleb! 🙂 He was a pro!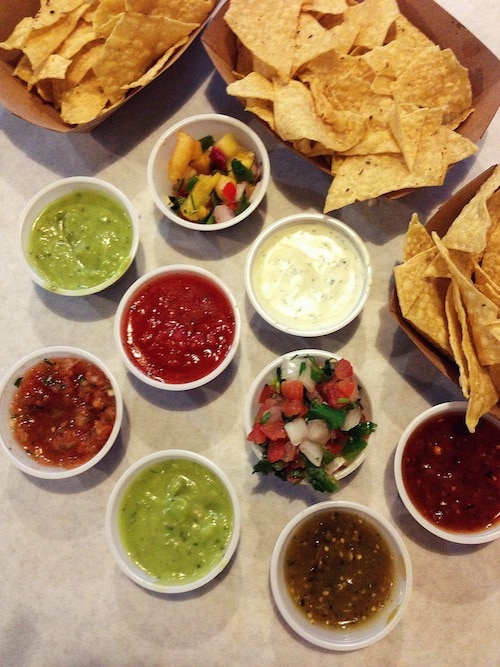 3. I love the salsa selection at Tarahumara. A must stop in Midway for great Mexican food.
4. Love this vintage nursery.
5. Caleb is obsessed with Despicable Me 2 and loves the song "Happy." He calls it the minion song. It has become our family's theme song. And it really does make us happy. I bet you can't listen to it and not smile, dance, or sing! I know I can't!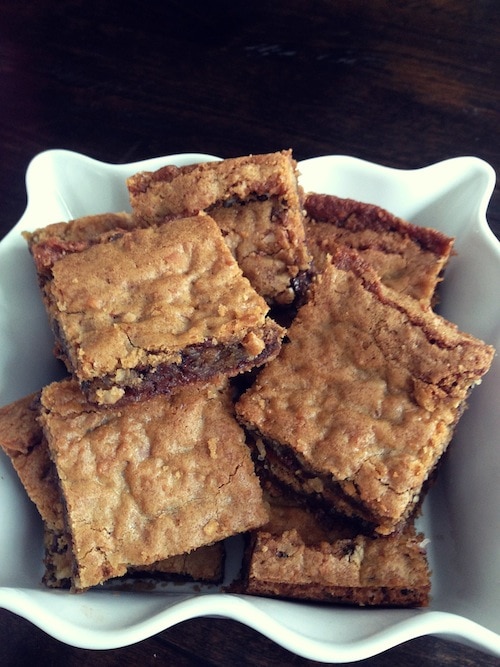 6. Dorie's Chewy Chunky Blondies are hands down the best blondies in the world. You can find the recipe in this cookbook.
7. 25 Rules for Mothers of Sons.
8. We've been watching the Olympics every night. I love watching the skiing and snowboarding events, but they make me so nervous! Especially when Caleb says he is going to be a snowboarder. He pretends he is snowboarding and does spinning jumps on the couch. I hope his tricks stick to the couch!
9. Adorable Valentine's Day printables.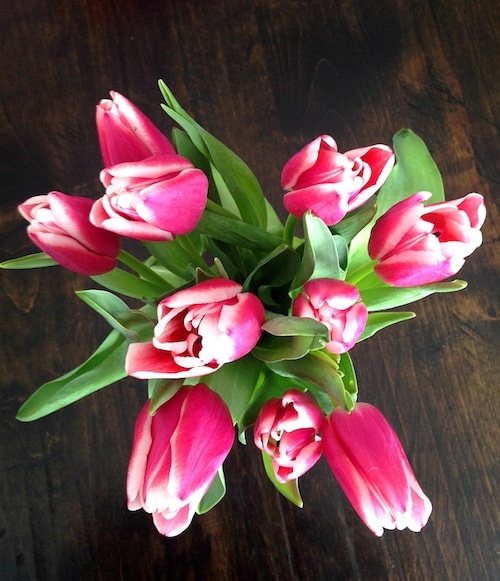 10. Tulips make me happy! Is it spring yet?
11. I can't stop eating grilled cheese sandwiches. I need help!
12. I am 15 weeks pregnant and our baby is the size of an orange! Crazy!
13. Check out our Valentine's Day feature on The Kitchn.