His
1. Well, March Madness is here! I don't often follow the NIT tournament but I am this year. The Utes were a bubble team for the NCAA. I watched the Utes first game against St. Mary's and they lost so it looks like I will continue to not follow the NIT.
2. Have you filled out your billion dollar bracket!? Warren Buffet and Quicken Loans have a NCAA bracket challenge this year. If someone completes a perfect bracket, meaning they pick the winners of all the games, they will give them 1 billion dollars. It doesn't hurt to try?
3. Yesterday we were talking about scheduling a haircut appointment for Caleb. He looked up at us and said, "I don't want a haircut, I want to look messy." Maybe we will wait another week.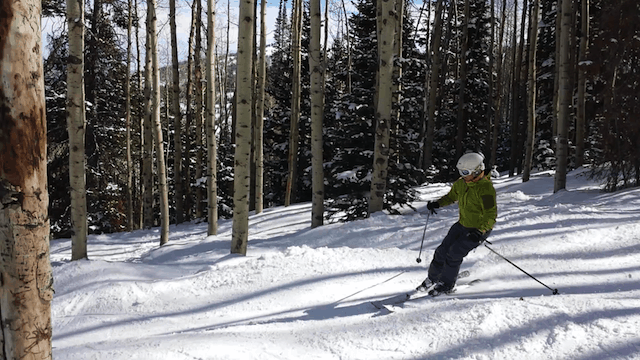 4. I skied the trees at Deer Valley yesterday. It was awesome! Deer Valley really does have it all!
5. I could never ski like this, but it is fun to watch.
Hers
1. On Sunday our Two Peas and Their Pod Facebook page was hacked. Our page was deleted. I couldn't access it or even see it. I shed a lot of tears and was worried we would never get it back, but on Tuesday Facebook came to the rescue and found our page. Someone tried to make it a DIY Craft page. Our page is back to normal and completely safe so please make sure you are following again! You can also sign up for our free email newsletter so you don't miss a post! Thank you for your patience and continued support.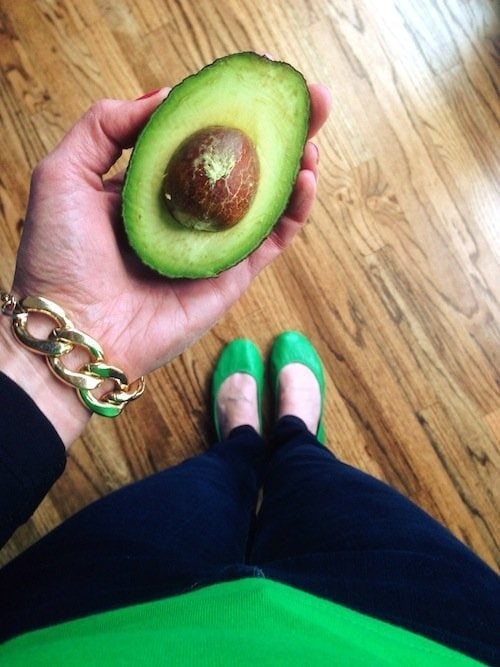 2. I got my green on this week with two of my favorite green things-avocado and Tieks!
3. I finished two books over the past week: The Avalon Ladies Scrapbooking Society and Joy for Beginners. I loved them both! What are you reading?
4. How to Make a Bouncy Ball. Fun! We are going to try this with Caleb.
5. I am 20 weeks pregnant!! Halfway there! The baby is wiggling around like crazy lately! It is fun to feel, but of course he wants to move around when I want to sleep:)
6. Are you a meal planner? I need to be better. I am hoping these free meal plan printables will help! Would you be interested in seeing our weekly meal plan on the blog? That means I have to start doing a plan:)
7. Creative artwork made with veggies!
8. Loved this dessert. And I am dying over these buns! And I want these blondies. My sweet tooth is strong this week!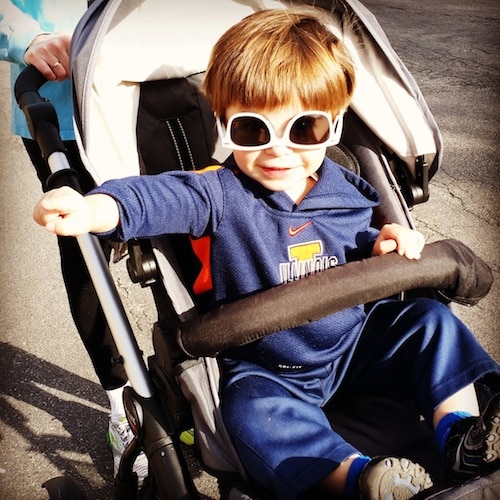 9. Upside down shades. It's the new style!
10. I am all caught up on Nashville! Now I have to wait to watch the new episodes every week. I hate the suspense. It was so nice when I could watch four episodes in a row. The only positive…I am getting more sleep now:)
11. These are going on our dinner menu ASAP!
12. Current craving-Trader Joe's Just Mango Slices. I have been eating them non-stop for the past few weeks. I was running low, so we went to TJ's to stock up and I couldn't find them. I asked if they had any hidden somewhere and they told me they won't have any in the store for awhile due to crop issues! NO!!!!!! I NEED them! What is a pregnant lady to do?