His
1. I love this idea.
2. Caleb keeps asking to go back to Disneyland already. He had several favorite rides and every time someone asks him what his favorite ride was he says something different. But he continues to sing the Pirates of the Caribbean song and keeps asking to see the indigenous people. When we were on the jungle cruise he asked who the people were and I told him they were indigenous people. He now asks if "the indigenous people" can come snuggle with him and watch shows with him. Ha!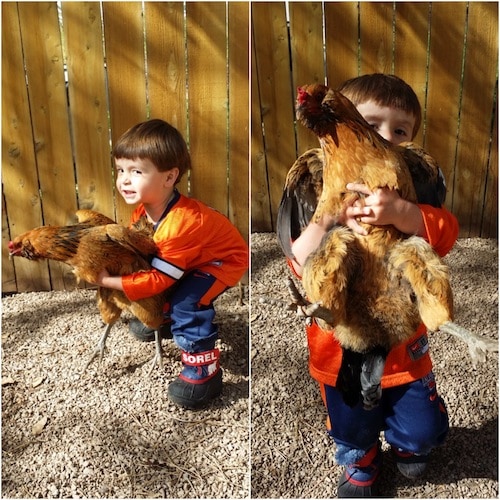 3. This is Caleb holding Pepper our chicken. Pepper is almost impossible to catch but Caleb seems to be able to catch her when ever he wants. He is a sneaky little guy I guess.
4. Maria is really good on TV and has done local TV several times. We were recently both asked to be on HLN. My usual response to Maria is you can do all the talking and I will stand on the background while not speaking. It has usually worked for me but this time the host asked me questions. Major bummer for me. Check out this video and see why Maria is the brains around here.
Hers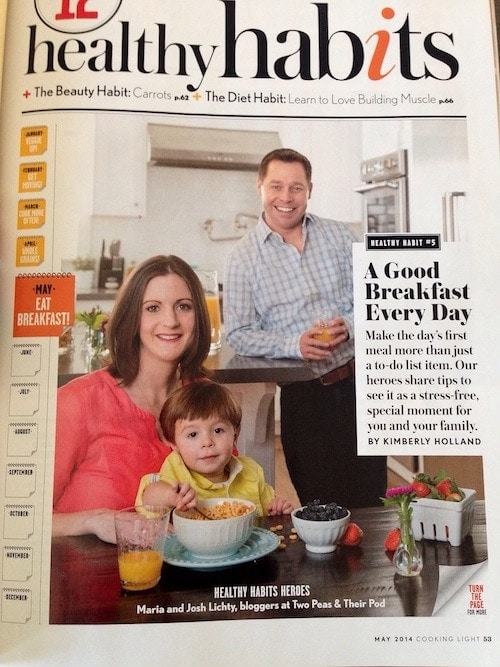 1. We are thrilled to be in the May issue of Cooking Light Magazine. We are talking about healthy breakfast tips and sharing one of our favorite pancake recipes! Make sure you check it out!
2. Super cute fruit platter for Easter!
3. Am I too old to get a new Easter dress? I kind of want one…maybe even a bonnet, some fancy gloves, and of course a new pair of shoes:)
4. Inside Out Peanut Butter Cups! I am dying to make and eat these!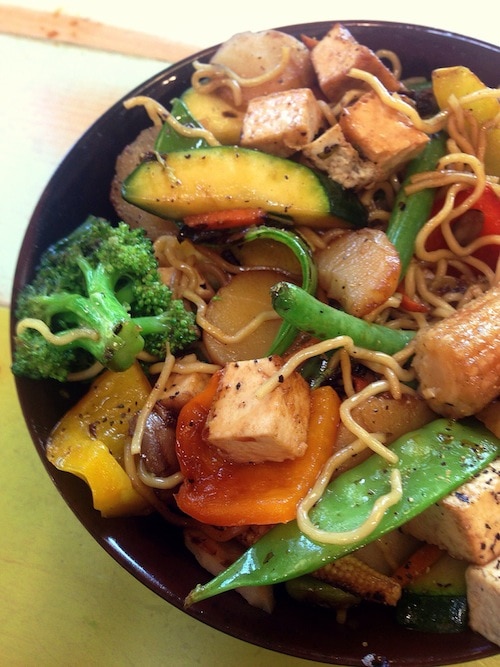 5. Whole Foods makes a good veggie noodle bowl. You know, for the days you are feeling lazy and don't want a cook. That happened to me this week! Whole Foods saved the day!
6. Tonight is the Season Finale of Parenthood. How is it the finale already? Isn't it too early in the year for the finale? What am I going to do with my Thursday nights? It better be good:)
7. I finished two books this week. This one and this one. Enjoyed them both! Now, I am reading The Fault In Our Stars, finally! I hear I will need a box of tissues. I better get two boxes since my emotions are whacko right now. Gotta love pregnancy:)
8. Coolest pizza ever!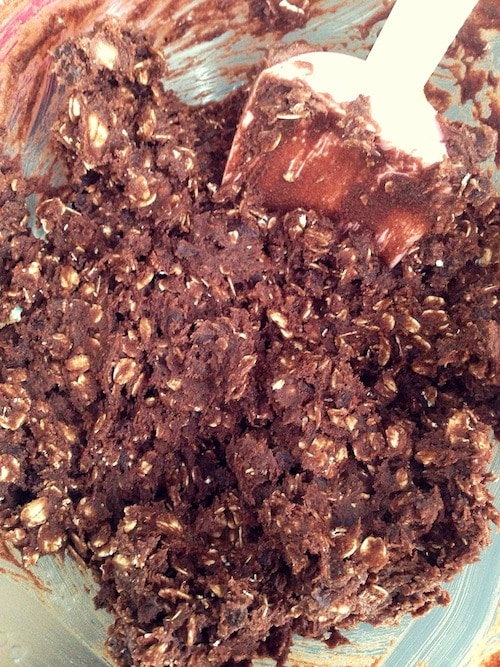 9. Every day this week has felt like a Monday. I think that is what happens after you return from the happiest place on Earth🙂 To beat the case of the Mondays, I baked cookies. Recipe coming soon! It's a good one!
10. We get to play Easter bunny this weekend. What are your favorite things to put in your kiddos baskets? We are looking for some fun ideas!
11. Quote of the week. It's my favorite:)