His
1. I think I have said in the past that I love Ted Talks. I like to listen to documentaries and Ted Talks while I workout. How neat if they figured this out.
2. If you are a collegiate sports fan this documentary is a must watch.
3. We were in the grocery store on Monday night and a man came up next to us who had a well trimmed beard and a shirt with a skull on it. Caleb saw him and got excited and in a very loud voice said to him, "Hi Pirate Guy." He said it loud enough that several people in the vincinity started laughing and the man was very nice and started talking to Caleb. Caleb told him that he loves pirates. The guy was really nice to Caleb and didn't seem offended, thankfully. You just never know what is going to come out of Caleb's mouth.
4. While Maria was out of town, Caleb and I planted a bunch of flowers. We wanted to surprise Maria for Mother's Day. As soon as Maria got home Caleb took Maria outside and showed off the flowers he planted. It was worth all of the hard work.
Hers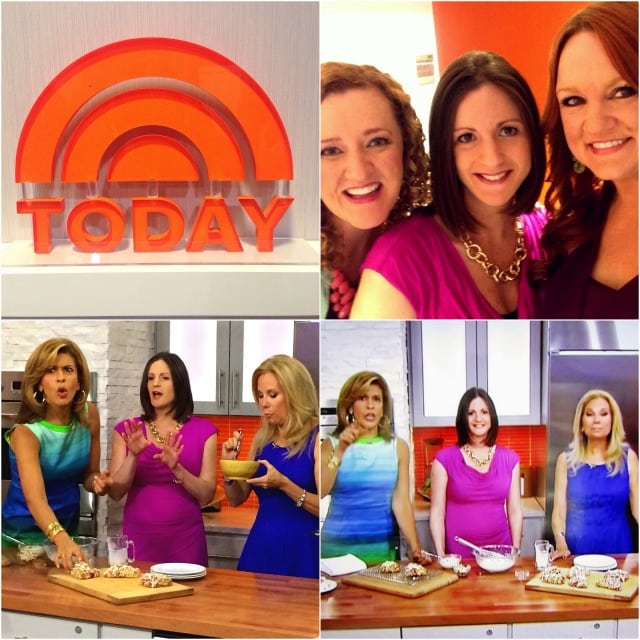 1. Thank you for all of your kind comments on my TODAY show appearance with Kathie Lee and Hoda! I had a great time! Kathie Lee and Hoda were super sweet and made the segment fun. I also loved being on with Ree and Bridget. It was one big party! I made my Raspberry Almond Scones and they loved them! And it sure was nice having my hair and makeup done! I wish I could be pampered like that every morning:) Kathie Lee saw me in the hallway and asked if I had a baby or a bagel in my belly…ha? I said both since I craved bagels like crazy during my first trimester:) If you missed the segment, you can watch it here. And make sure you pin our scone recipe! Now through the end of May, Land O' Lakes will donate $1 to "Feeding America" for every pin. Pin A Meal, Give A Meal is such a great program!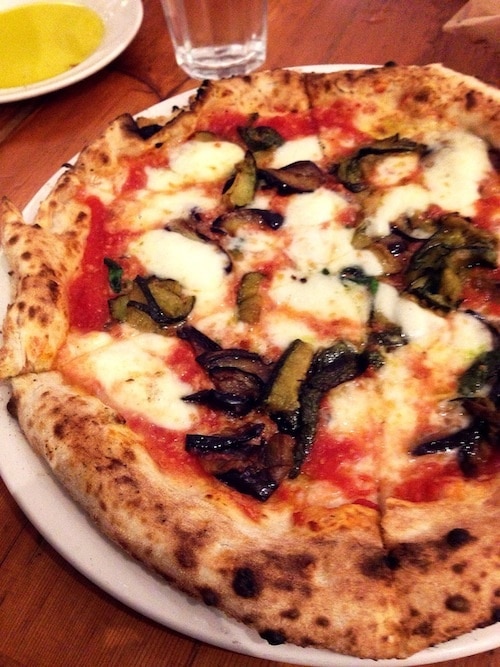 2. While we were in NYC we made sure we enjoyed some good food. We went to Eataly for lunch and I was in Italian food heaven! I had a hard time deciding what to eat, but I figured I couldn't go wrong with pizza. The pizza was perfect! Loved every bite!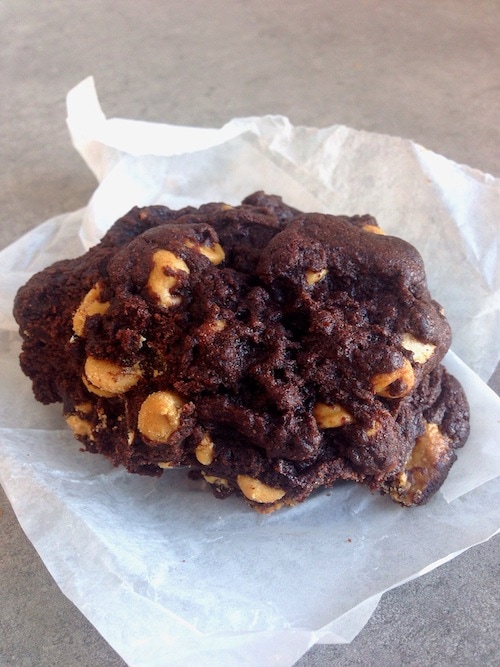 3. I also made sure I got a chocolate chip peanut butter cookie from Levain Bakery! They are SO good!
4. While I was out of town Josh and Caleb planted a ton of flowers to surprise me! They planted flowers in our front and backyard and filled our raised herb garden with herbs and flowers! It was my early Mother's Day present! Caleb was so excited to show me my surprise! I love them…the flowers and my guys:)
5. Give me a fork! I want to eat this right from the skillet!
6. Josh's birthday is tomorrow! We are having a dessert party with friends. I am still debating on what to bake. Decisions, decisions! I am leaning towards Lime Bars, Biscoff Oatmeal Cookies, and Chocolate Chip Cookie Bars…all of Josh's favorites:) Sound ok? Plus, we will have S'mores since we are celebrating on our patio with our new fire pit! That was Josh's birthday present. Don't worry, he already knows about it. I couldn't get it into the van by myself:)
7. Going to make these this summer! So many fun flavors!
8. Make sure you enter our Q Squared Giveaway and our Petunia Pickle Bottom Giveaway!
9. We added a new feature to our blog, CliqueMe. You may have noticed it! If you hover your mouse over a photo on our site you will see a heart and comment bubble down in the bottom right hand corner. You can now easily click the heart or comment bubble to quickly "like" or "leave a comment" on any photo! It is kind of like Instagram, but for photos on our site! To use it, you will need to register (one-time only) by clicking on the CliqueMe tab down at the bottom right hand corner of our blog. Once you are registered, you can like your favorite photos and comment without having to fill out the name, email, and website form. It's fun! For a full tutorial, you can check out my friend Amanda's site!
10. I don't think I could do a donut crawl, but if anyone is up for a cookie crawl, I am totally in!
11. Currently reading and loving this cookbook.
12. Is anyone still watching Grey's? I've watched it for years and I feel like I can't give up now! When I first heard Christina was leaving, I was bummed, but after last week. I think it is for the best. And Nashville? So much is happening! I am not ready for the season finale! I could watch this show every day!