His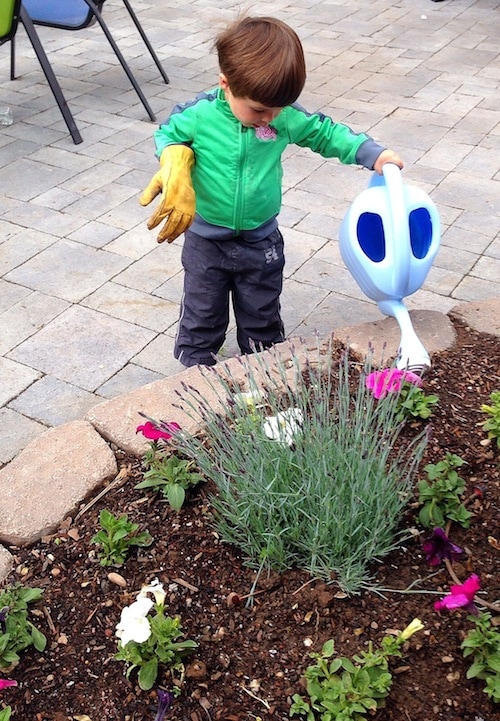 1. We looked out the window and saw this cute little dude watering the flowers with one of my work gloves on. What a good helper.
2. This may make you cry but these boys are impressive.
3. Any peach tree experts out there? We have a peach tree and last year we had a lot of peaches but they were very small. Should we thin the peaches out this year to get larger peaches? Any advice?
4. Have any of you seen this documentary? This is a must watch if you are a consumer of any sorts. We have been pretty good about where we buy stuff but after seeing this we will try to be even more diligent. Change starts with each of us.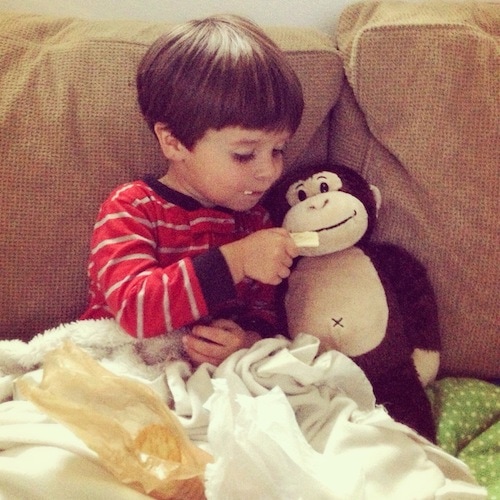 5. Caleb had his first case of vomiting on Tuesday. Poor little guy woke up from his nap and vomited all over himself. Maria walked in on the poor dude. After we got him cleaned up, he laid on the couch for about an hour and then literally popped up and said, "My tummy doesn't hurt anymore. I am happy now."  He shared his crackers with his monkey. He is a sweet boy and we are glad he is feeling better.
Hers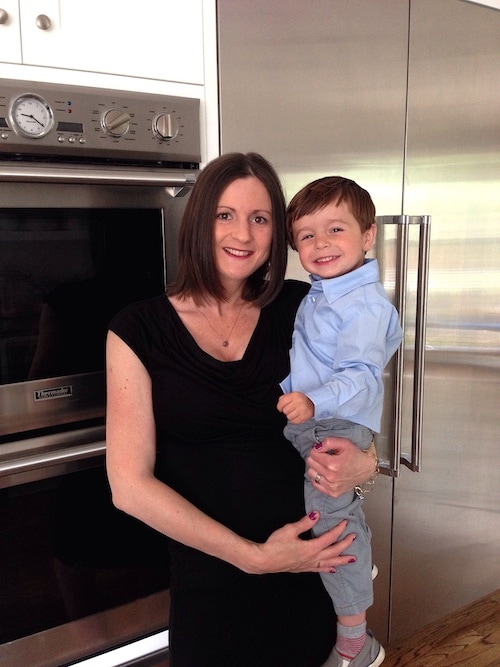 1. I had a wonderful Mother's Day! Josh and Caleb spoiled me…they always do! I love spending every day with my guys!
2. My kind of cupcake.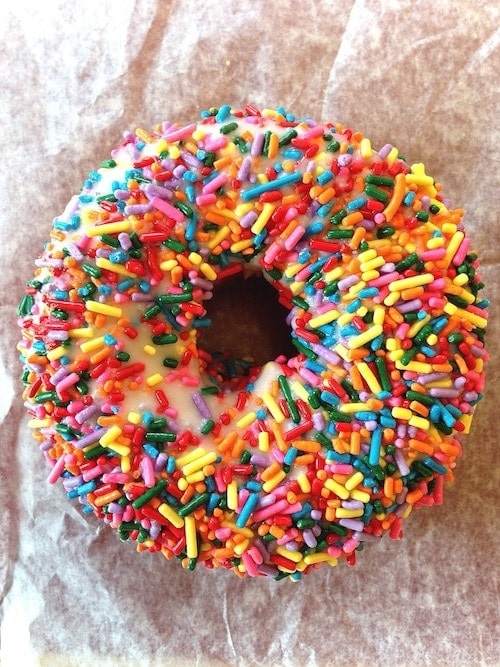 3. For Josh's birthday we went to Banbury Cross for donuts. It is tradition. I didn't have a donut, I wasn't in the mood, but Caleb picked out a sprinkle donut. Good choice!
4. Fun idea for flowers.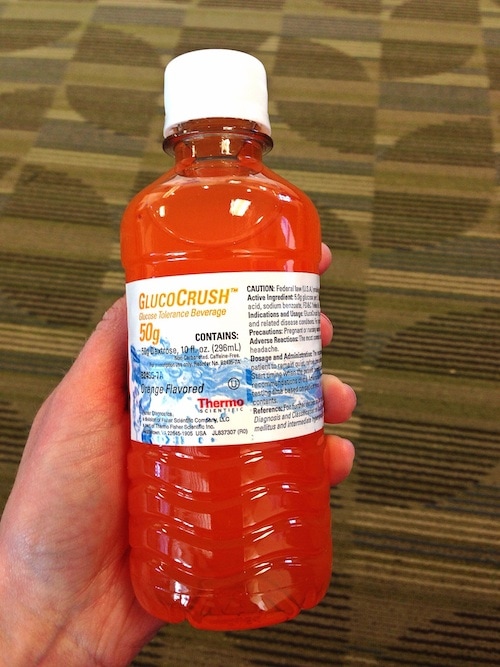 5. On Monday, I had my glucose test. It was the WORST. The sugary orange drink was horrible. I had to plug my nose to get it down. I waited an hour to get my blood drawn and was feeling very queasy. Well, then things got worse. They couldn't get any blood out of me. They had to stick me three times and then they couldn't get enough to fill the tubes, so they had to keep trying. I almost passed out and felt sick the entire day! Luckily, I passed the test with flying colors so I don't have to take the 2nd test and I can eat as many cookies as I want:) SO glad that is over!
6. Fun and healthy summer treat!
7. I have some good news and bad news. Parenthood is coming back for Season 6, but it is the last season! SAD! There are only 13 more episodes left! That isn't enough for me. I don't want the show to end!
8. I really want to talk about Nashville, but I will keep my lips sealed in case you missed the finale last night. I will say I have a major crush on Deacon. I just love him! And the Grey's finale is tonight! I am curious to how they will say goodbye to Christina. I am sure plenty of drama will be involved. That is how they do things.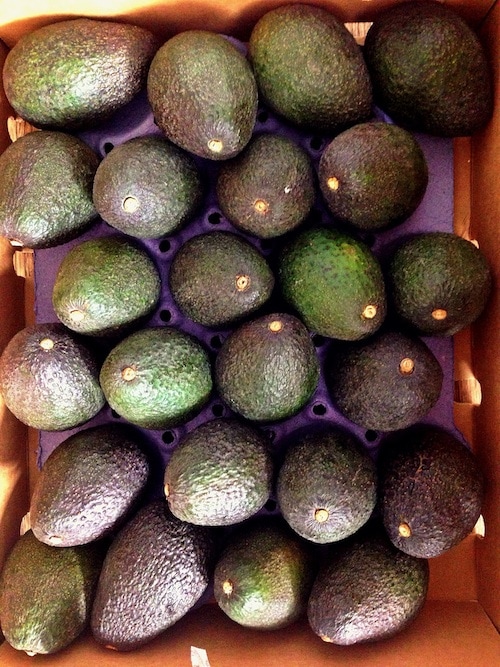 9. A giant box of California Avocados! Heaven!! Caleb and I have been eating avocado toast every single day, but we aren't making a dent in the avocados. What should we make? Any requests?
10. We are going to Hawaii next week! Yahoo! We went to Maui last year and loved every second. This time we are going to the Big Island. Any recommendations for us?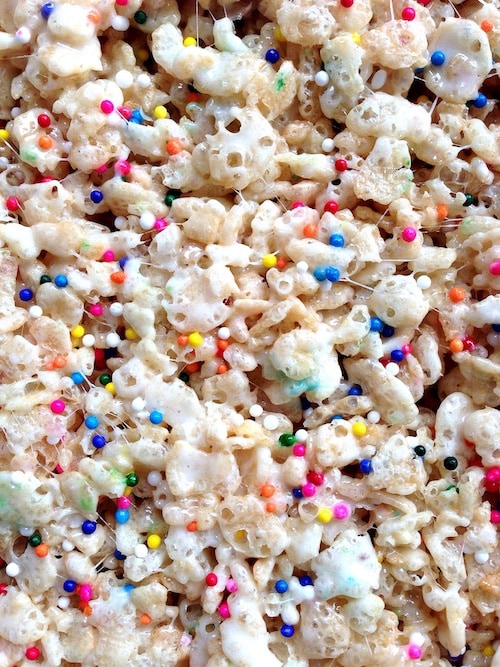 11. Sprinkles…just for fun!
12. I was in the mood for a little mystery so I read this book. I liked it!