His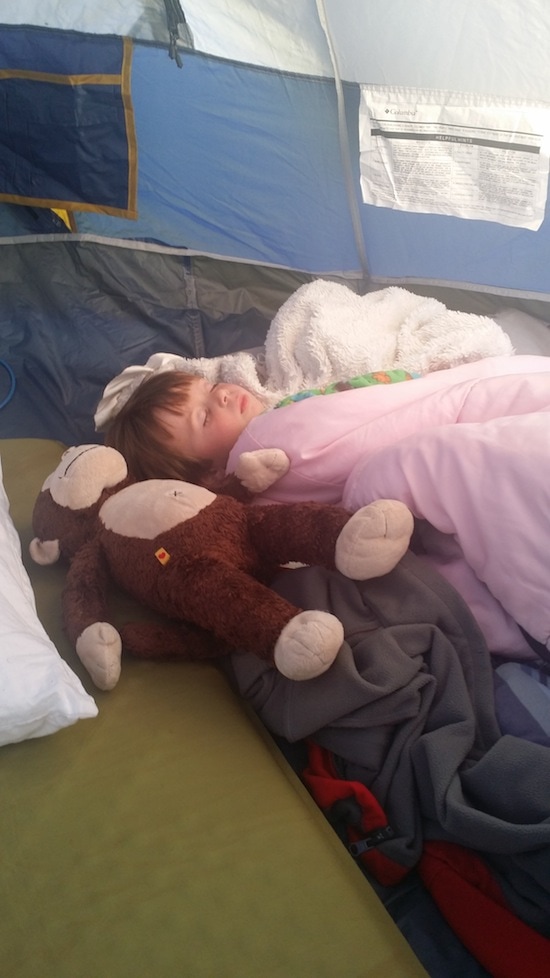 1. Caleb and I went on our first campout and had a blast. The toughest thing was getting him to go to sleep when he heard a bunch of kids playing outside. He finally went to sleep about 11:00 pm, but when the sun cam up he opened his eyes and pulled his blankie over his head and slept for another hour and a half. He is already asking to go camping again and wants mommy to come next time. I hope he can convince Maria to go! She is not a camper:)
2. Napoleon Dynamite is one on my favorite movies of all time. I need to go see this statue someday. At our house, we call everyone Tina. Even Caleb has started doing it. He also says I want a chip Kip when he wants pita chips. Glad I am rubbing off on him.
3. People Matter and I love this TED talk.
4. I love LeBron James! Go HEAT!
5. We are now one week into potty training and Caleb is doing great. He has only had 3 accidents and one 2 of those three came in the first day. The other one happened when he was playing with friends and didn't want to stop playing. He also did great at the campout, although he did not like the cold toilet seat.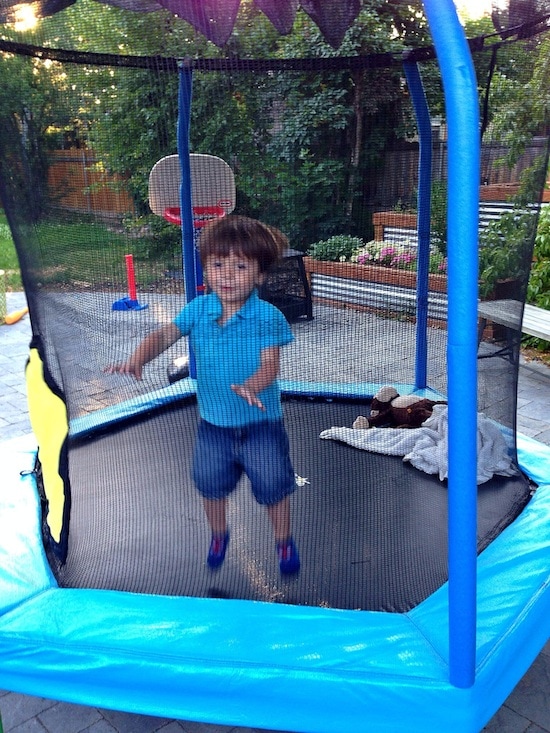 6. Caleb got a little trampoline on Tuesday and is a non-stop jumper!
Hers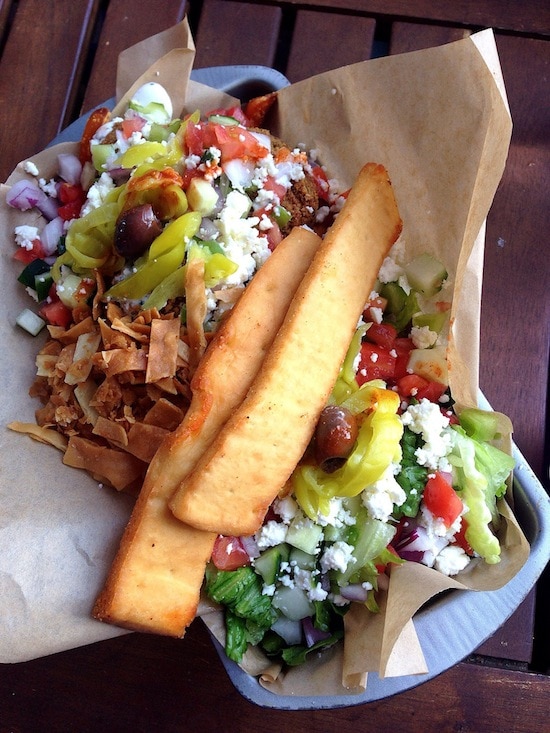 1. Last weekend, I went out to dinner with some girlfriends while Josh and Caleb were camping. We tried Spitz in Salt Lake City. If you live in Utah, run, don't walk, to Spitz. It was so good! I got the Doner Basket. It was loaded with goodness!
2. I want this top. I wonder if it would work with my baby bump? 🙂
3. I want to eat this all day long. So refreshing!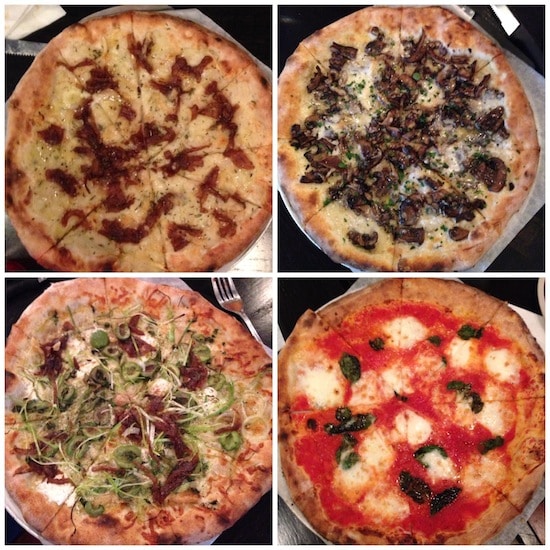 4. I went to Minnesota this week for a blogging event with Land O' Lakes. We ate dinner at Pizzeria Lola and my mind was blown! The pizza was superb! So many fun flavors! And dessert didn't disappoint either-homemade soft serve with sea salt and olive oil AND a warm chocolate chip cookie. My belly was very happy!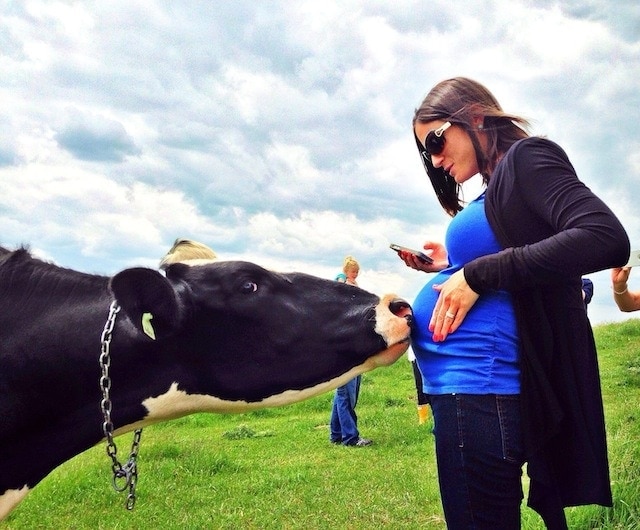 5. We also spent a day on a dairy farm! I milked a cow…I wasn't very good, but I did it:) After lunch we were walking in the cow pasture and a cow came up to me and zoned in on my belly! She gave my belly big smooches! It was so sweet! I am so glad Jessica got a picture!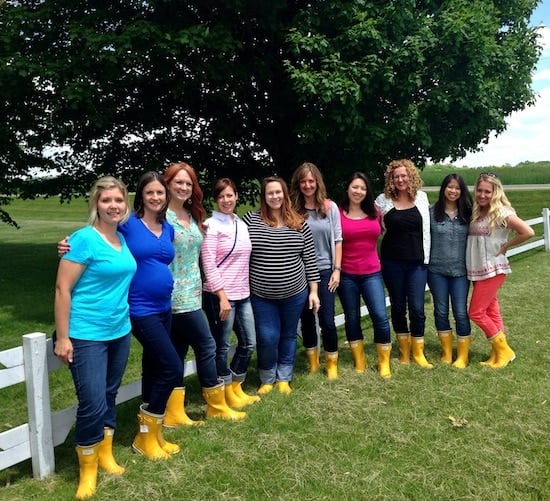 6. I always love hanging out with my butter buddies! And check out our styling boots! Thanks Land O' Lakes! We also spent a day at Land O' Lakes. We went behind the scenes, did some taste testing…I found out I am a super taster, and of course we did plenty of eating! It was a fun trip!
7. I am usually not a cheesecake fan, but this one looks good to me!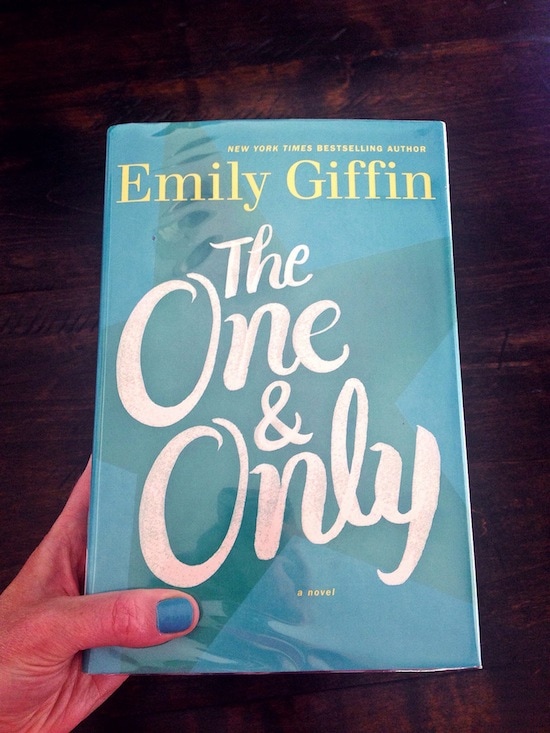 8. I read The One & Only on my trip. I love Emily Giffin's books, but was nervous about this one because several people on Instagram said they didn't like it. It wasn't my favorite, but I still liked it. I am a huge sports fan so I loved all of the football talk!
9. I want this salad for dinner. And maybe some Tums for dessert:)
10. I need a pedicure and these sandals.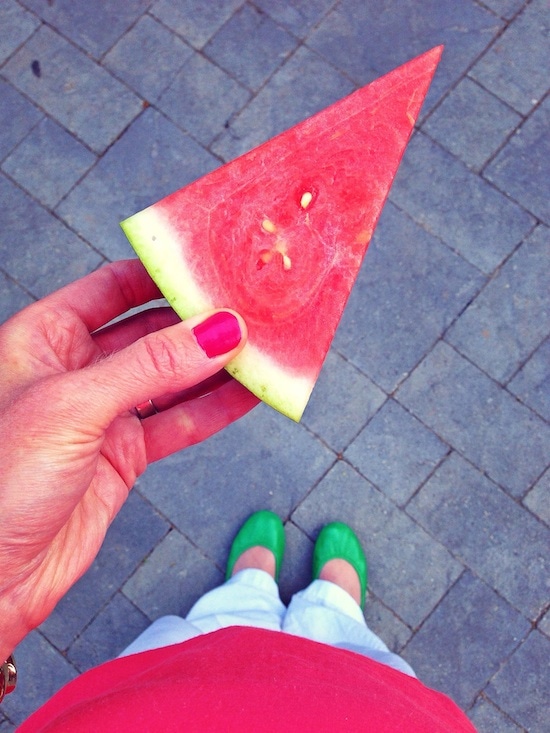 11. I was so happy to come home to my guys last night…and to have watermelon for dinner:)