His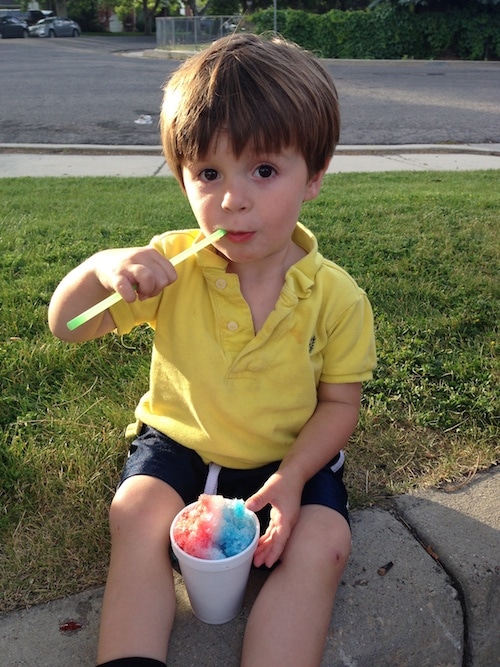 1. Caleb had his first Bob's Brain Freeze of the season. He picked the Captain America flavor…of course!
2. Caleb has been loving Huey Lewis and the News. His favorite song is "Hip To Be Square," except he thinks it is funny to dance around singing "it is hip to be scram." So we have Huey Lewis on our playlist now.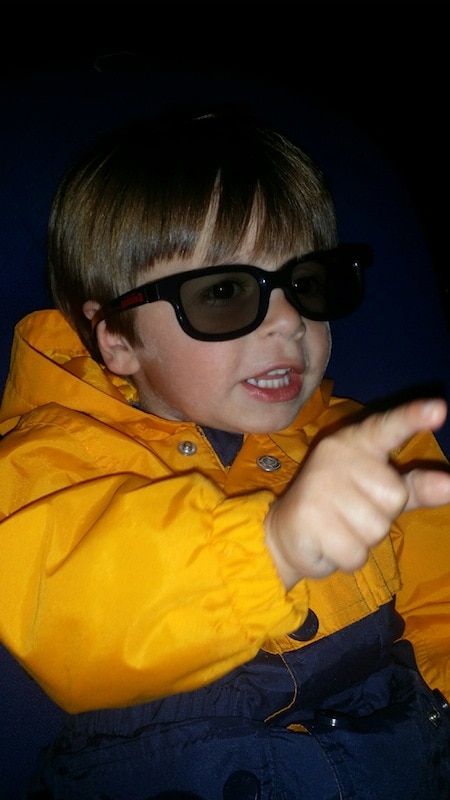 3. Maria is out of town and I decided to take Caleb to the new "How to Train Your Dragon" movie. We both loved it. We watched it in 3D!
4. Disappointing loss for the Miami Heat, but the Spurs seam to be a great example of team work and good dudes.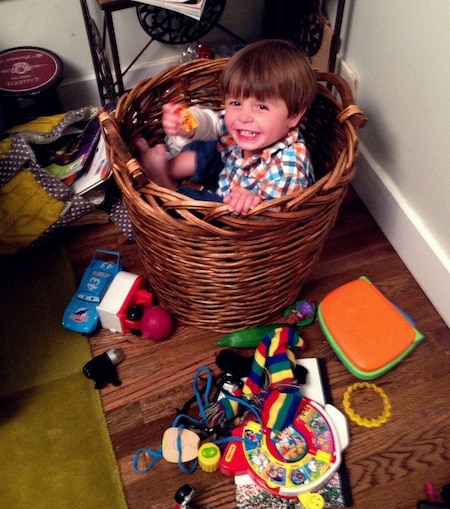 5. Caleb emptied his toy basket and decided to sit and play in it for awhile.
6. Two things I love,sports and science.
Hers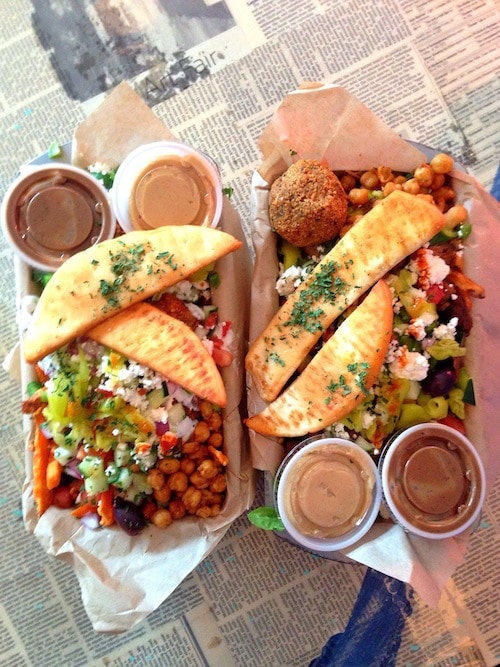 1. Josh and I celebrated our six year anniversary over the weekend! We went out to dinner at Spitz. I am obsessed with the Doner basket! So good! Six years has gone by fast! Time flies when you are having fun!
2. I want these for breakfast!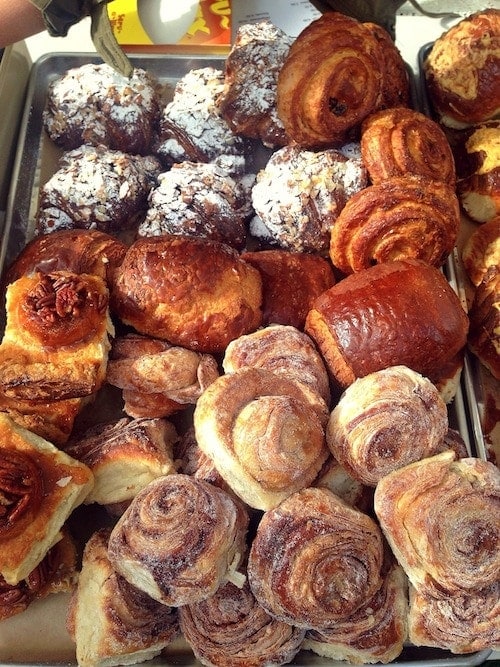 3. It was the first week of the downtown Salt Lake City's farmers market! We loaded up on basil plants and of course we stopped for a morning bun from Tulie Bakery.
4. On Father's Day Caleb and I spoiled Josh with special pancakes…and bacon! Caleb insisted we had bacon and Josh sure was happy about that! We also baked Josh cookies…and we ate a few too! It was a win win! 🙂
5. Such a cute and pretty dessert!
6. We were in charge of our neighborhood BBQ and we made a ginormous pasta salad! Pasta heaven!
7. Adding this salad to our summer menu!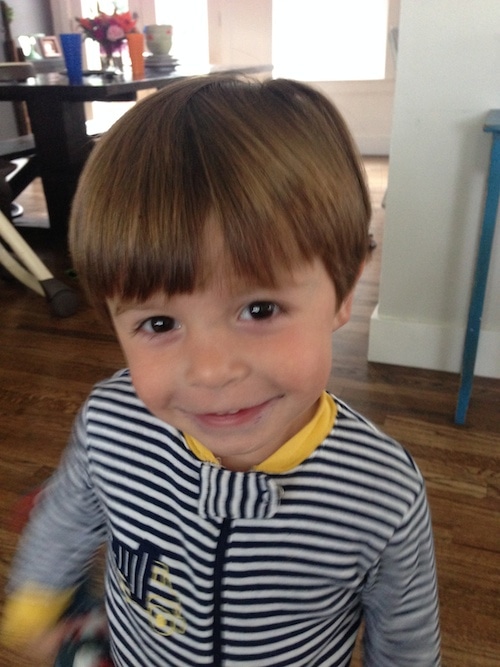 8. Love this cute face! He picked out new summer jammies and I just want to eat him up!
9. Craving one of these cupcakes!
10. I am currently loving my Bump Nest pillow! I am 33 weeks pregnant and this pillow is a lifesaver. Don't tell Josh, but I like snuggling with my pillow more than him…ha!
11. So I did something really dumb. On Tuesday morning I had to fly to Austin for a blog event. I was in a rush at security and left my laptop behind. I grabbed my bag and shoes, but not my computer. BIG oops! I didn't even notice until I was on my flight. Luckily, Josh came to the rescue and drove to the airport to find my computer. It is now safe at home. Whew! I am blaming pregnancy brain:) I am still in Austin, but fly home today! I hope you have been following my travel adventures on Instagram! I will post about my trip soon!