His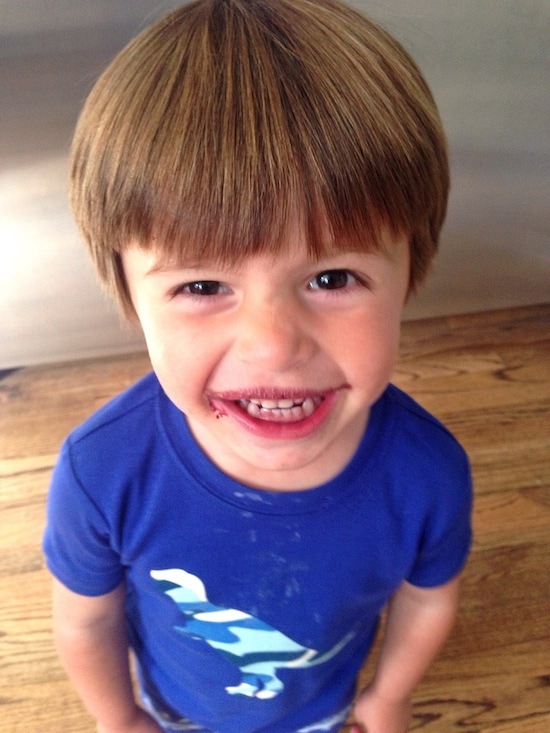 1. I've been riding my mountain bike a lot and when I get home I like to have a smoothie. Caleb always asks for a sip. Love his mustache!
2. You won't find me doing this, but it's pretty neat. I have been fascinated with flying most my life but and have loved watching these guys learn to fly.
3. Caleb loves talking to his brother. This week he lifted up Maria's shirt and asked if we could take the lid off. He said he wanted to peek at his baby brother. Ha! He is hilarious.
4. I am normally not a soccer fan, but I've been cheering on the U.S. during the World Cup. Sunday's game was exciting, but ended up being a bummer.
5. Caleb got a summer haircut this week. He's looking mighty handsome.
6. Our This and That posts currently go on our "On the Side" page…they never appear on the main page. We did this to keep the recipes and lifestyle topics separate, but we are thinking about putting our weekly This and That posts on the main page so they are easier to find. What do you think? How about our travel and giveaway posts, do you want to see those on the main page too? Do you have a preference? Thanks for the help!
Hers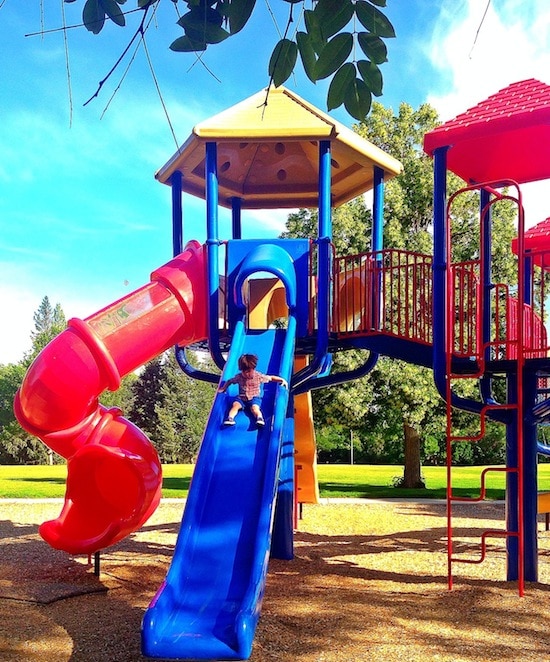 1. Wheeeee! It's officially summer! What are you loving about summer so far?
2. I went to my 34 week appointment this week. All is well and the baby has dropped a little. His head is down too, let's just hope it stays that way! 6 weeks to go!
3. I scream, you scream, we all scream for ice cream!
4. I hurt my wrist last week. I am not exactly sure how it happened, I think it's just from overuse. The tendon in my right wrist is swollen, the proper term is De Quervain's tendonitis. All I know is that it HURTS! I try to use my left hand as much as I can, but I use my right hand for everything-cooking, typing, picking up Caleb, etc. I guess when you are pregnant it is harder for these injuries to heal due to blood flow, etc. Lucky me!
5. I want to eat these all day long!
6. I read two books this week. Yeah, I was feeling lazy:) If you are looking for a new book to read this summer check this one and this one out! Very different books but I liked them both!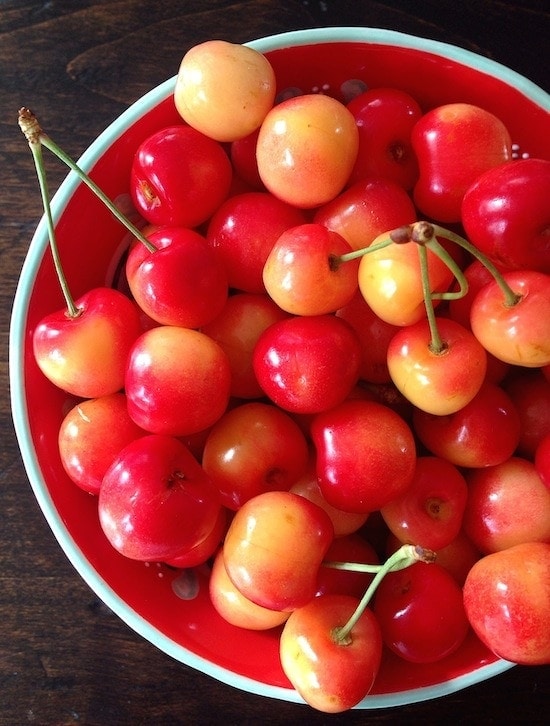 7. Life is just a bowl of cherries!
8. I want this sandwich in my belly right now!
9. I am finally done traveling! Since the first week of May, I've been to New York, Florida, Hawaii, Minnesota, and Austin. Whew! This pregnant mama is exhausted! The trips were all fun, but I am looking forward to some time at home before this baby comes. We are going to try and get ahead on our recipes, so if there is anything you want to see on the blog in the next few months, let us know!
10. I am not sure if this French toast is breakfast or dessert. Either way, I WANT it!
11. So we watched the first episode of Orange is the New Black and am I missing something? Everyone has told us how great this show is, but I didn't like it one bit. Maybe it's because I have always had a fear of going to prison. Don't worry, I am not involved in anything illegal and don't plan on it, but I have always been afraid of being put behind bars in an orange jumpsuit. I think we will try a different show. Any suggestions?