His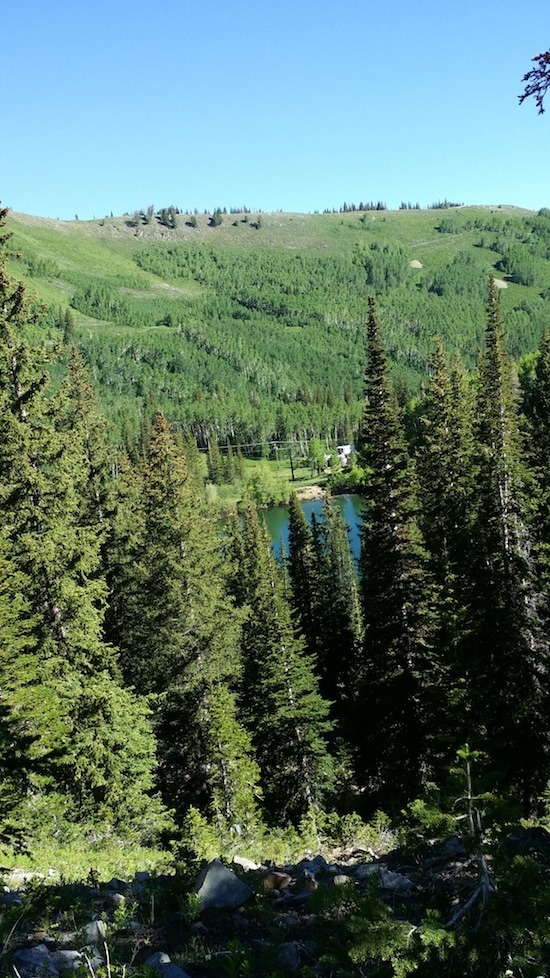 1. Shadow Lake-a view from one of my mountain bike rides in Park City this week.
2. This cracked me up. I remember watching Jonny Carson as a kid.
3. Our weather has been in the high 90's and in the 100's this week and I find myself wishing for ski season to get here. Maria saw me looking at ski gear online the other day and about freaked out. She isn't a fan of winter and wants summer to last forever. I can't help it though, I miss skiing!
4. When I was in college, I hitchhiked for almost two years. Not because of any social experiment, but because I was already going into debt for college so I was not going to go into debt for a vehicle. I am not recommending anyone or anybody to do this, I know it is dangerous, this is just what I did. I heard this story on NPR and reminisced about my hitchhiking experiences. I remember the elation of getting a ride immediately, the confusion of people cursing me to get a job as I was hitchhiking to or from work, or the sadness when I ended up walking all the way home to my apartment about 5 miles.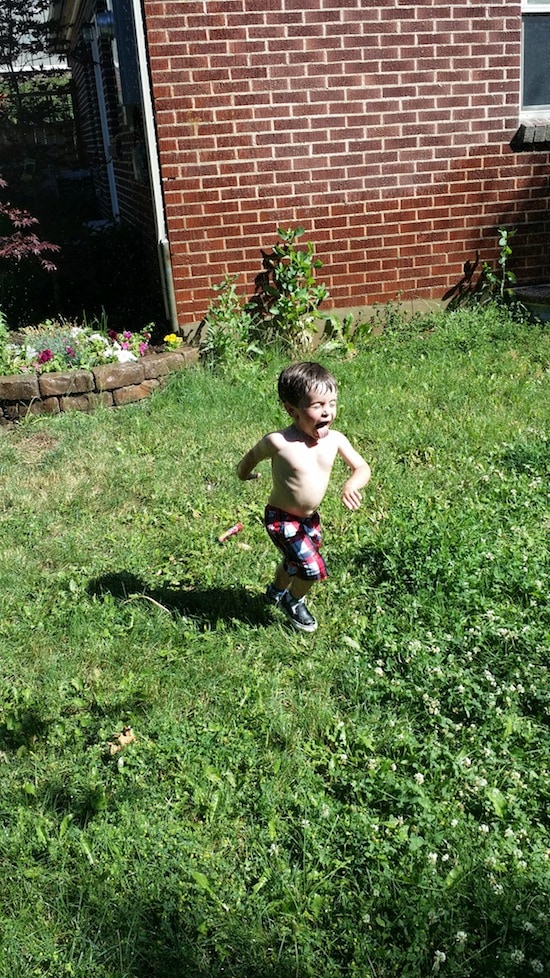 5. Caleb plays in the sprinklers almost every day. He loves it!
Hers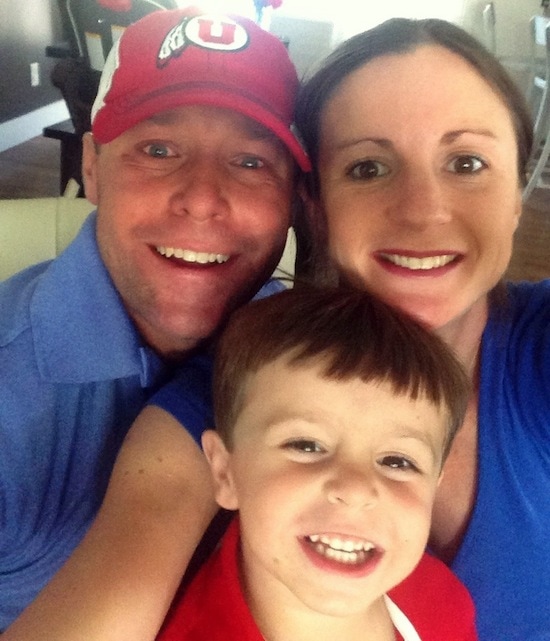 1. We had a Happy 4th! Pancake breakfast, BBQ, homemade ice cream, and a few little fireworks to please Caleb.
2. The countdown is on! Less than a month until I have this baby! I packed a hospital bag this week and washed all of Caleb's baby clothes. We are getting ready!
3. I want a scoop!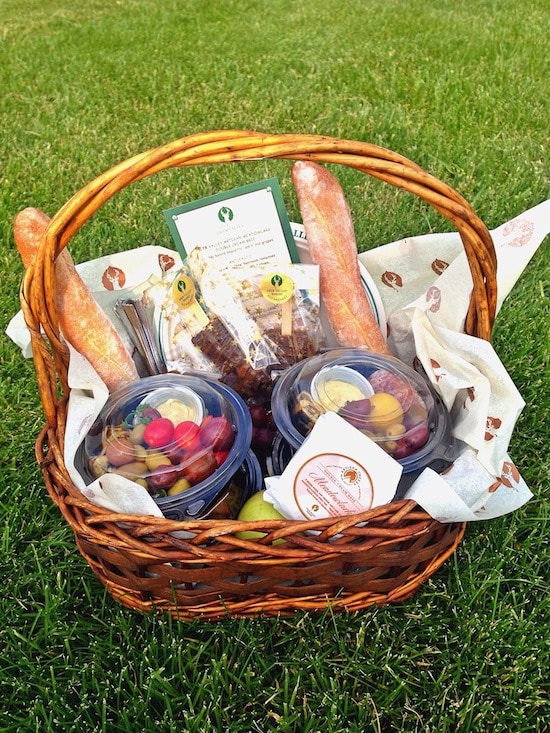 4. We went to an outdoor concert at Deer Valley over the weekend. We enjoyed a killer picnic and listened to Kenny Rogers. He put on a good show and you can't beat the location! It was a perfect date night!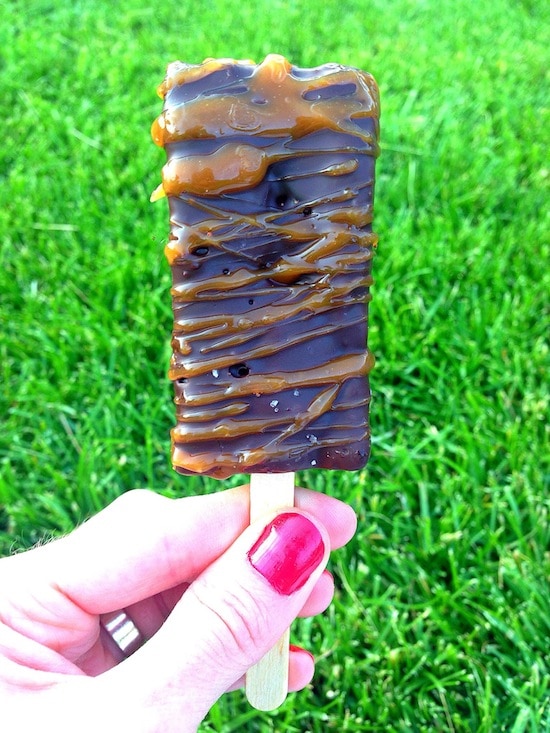 5. And let's take a second to talk about this Salted Caramel Chocolate Brownie Pop that was in our picnic basket. AMAZING! I devoured every single bite of mine so I asked Josh if I could save his for later. He loves me so of course he said yes…and because he devoured the lemon pound cake:)
6. Fun spatulas for summer!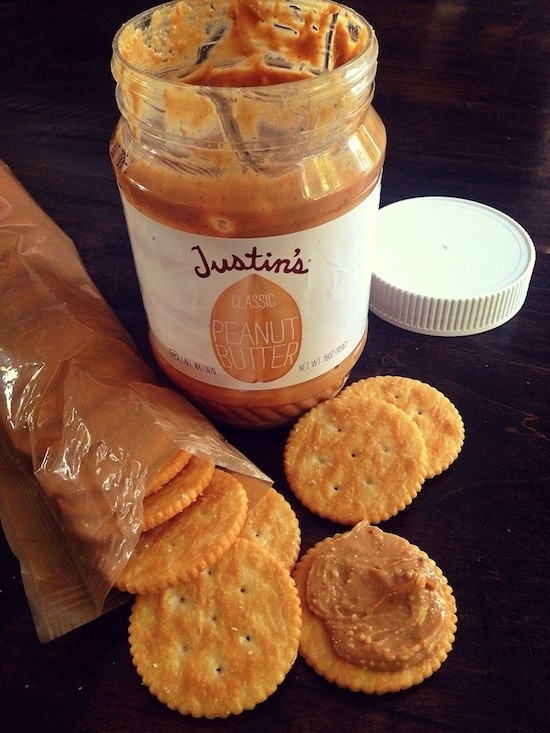 7. Craving of the week-Ritz crackers with Justin's peanut butter! I can't get enough!
8. My watermelon obsession continues. Can't wait to make this!
9. We started watching Mad Men this week. I am not hooked yet, but I think it has potential.
10. Quote of the week. I wish I would have learned this earlier in life. I collected too many things when I was younger-key chains, Lisa Frank stickers, everything ladybug and Sylvester (yes, the cat), and stuffed animals. Now, I only collect dishes, but I HAVE to since it is part of my job:)
11. Fun little table for a picnic!
12. Dream yard!