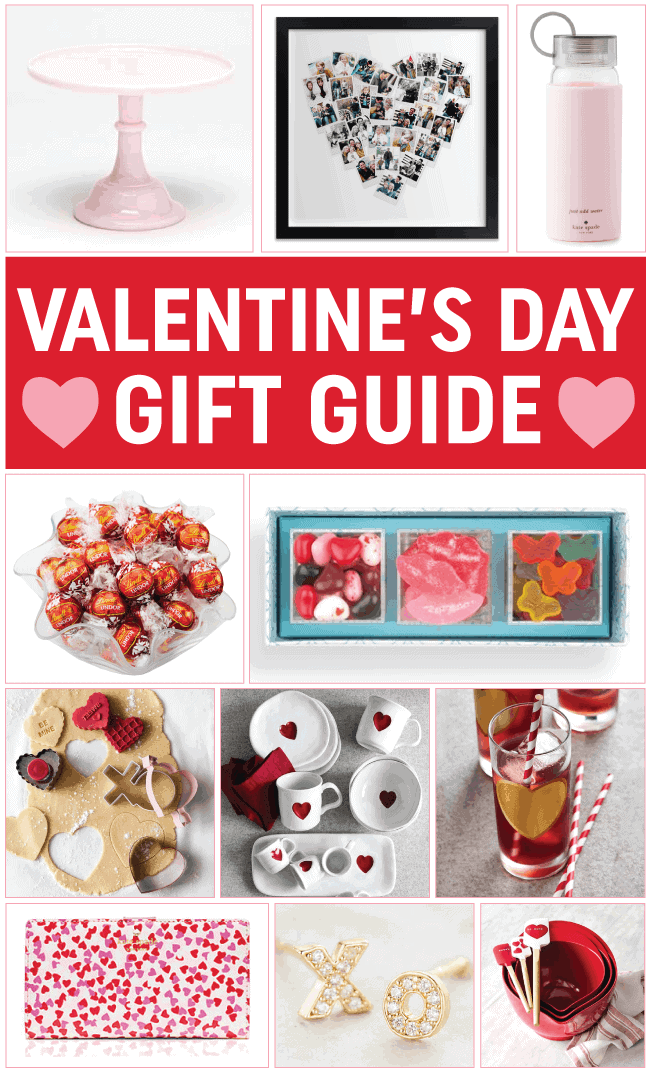 Valentine's Day is right around the corner and today I am sharing some fun gift ideas for the day of LOVE!

TOP ROW: Pink Cake Stand | Heart Snapshot Frame | Glass Water Bottle
FIRST MIDDLE ROW: Milk Chocolate LINDOR Truffles | Candy Bento Box
SECOND MIDDLE ROW: Valentine Heart Stamp Cookie Cutter Set Valentine's Day Plates, Set of 4 | Valentine's Day Gold Heart Tumblers, Set of 4
BOTTOM ROW: Confetti Print Wallet | XO Posts | Valentine's Day Mini Silicone Spatulas, Set of 2
And remember, flowers, dinner, a special card, kisses, and cookies also make great gifts! Make sure you spoil your sweetheart this Valentine's Day!
And some fun news, if you subscribe to our FREE email newsletter you will be automatically entered to win a year's supply of Lindt Milk Chocolate LINDOR Truffles! YAY! And if you are already subscribed to our newsletter, you are already entered! We will pick a winner at the end of February! Sign up HERE! Thanks for subscribing!
This post contains some affiliate links.