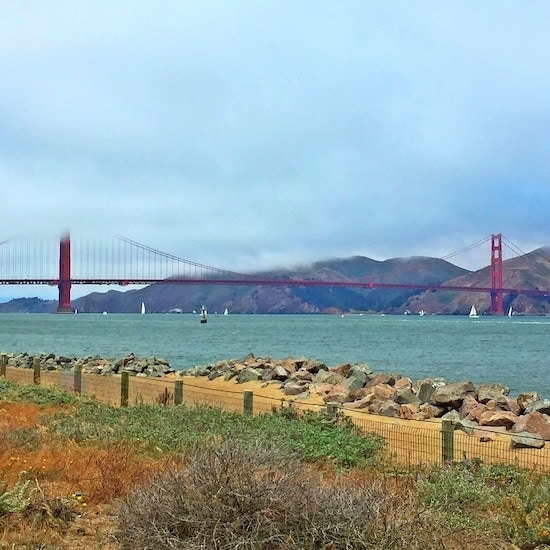 Last week, we went to San Francisco with Alaska Airlines for the Weekend Wanderer campaign. San Francisco is one of my favorite cities so I was super excited for our weekend adventure.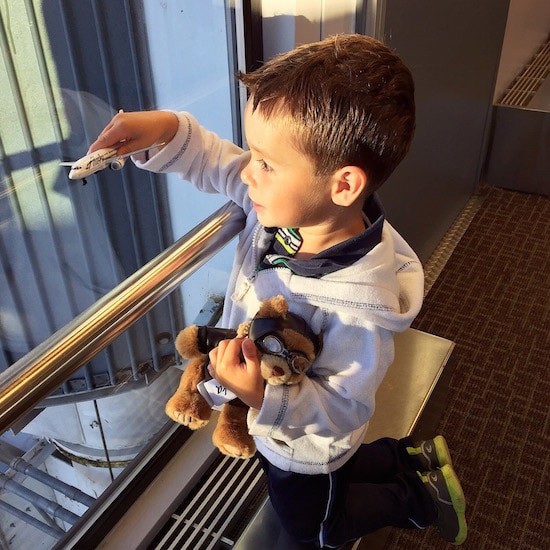 We made sure we got to the airport early so Caleb could watch the airplanes land and take off. He loves flying. He had his Alaska Airline plane and bear with him the entire time. He was ready to go!
Our non-stop flight from Salt Lake City to San Francisco was an easy flight, even with two little ones! Maxwell slept most of the way and Caleb looked out the window and talked the entire flight. He was too excited:) Taking off and landing were his favorite!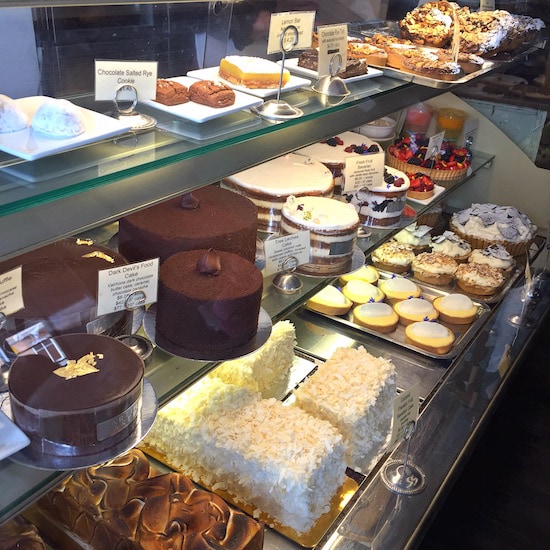 Our first stop in San Francisco was Tartine Bakery. Tartine is one of my all-time favorite bakeries and was number one on my list of places to visit. There is always a line, but it moves quickly and I don't mind because I like to look at all of the goodies! I wanted one of each, but narrowed it down to their famous morning bun and the blackberry peach crumble cake. Both were excellent!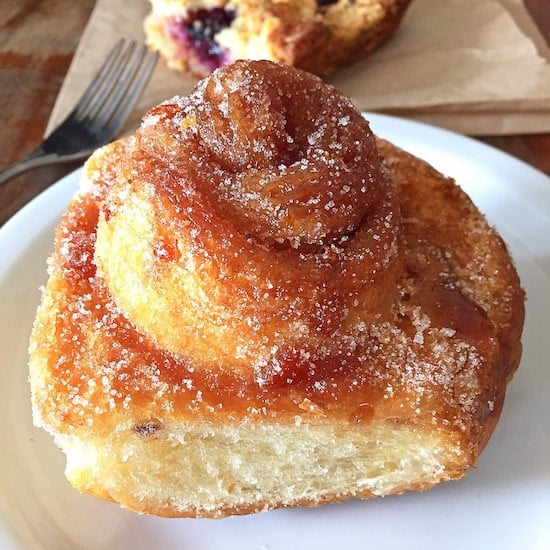 The morning bun is perfection! It is seriously one of my favorite pastries ever!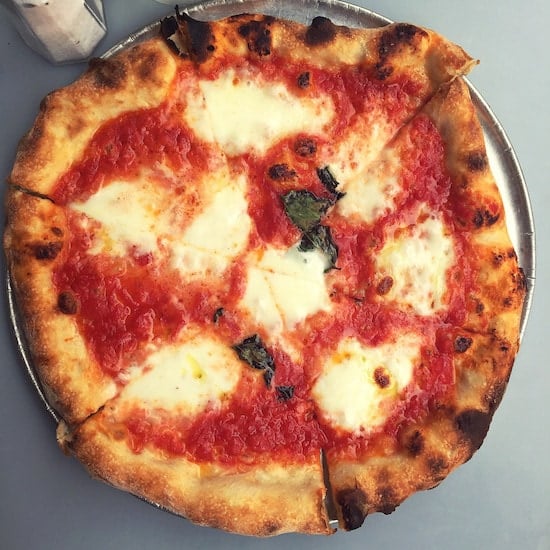 We went on a little walk and then hit up Pizzeria Delfina for lunch. The margherita pizza was superb! You can't go wrong with a classic!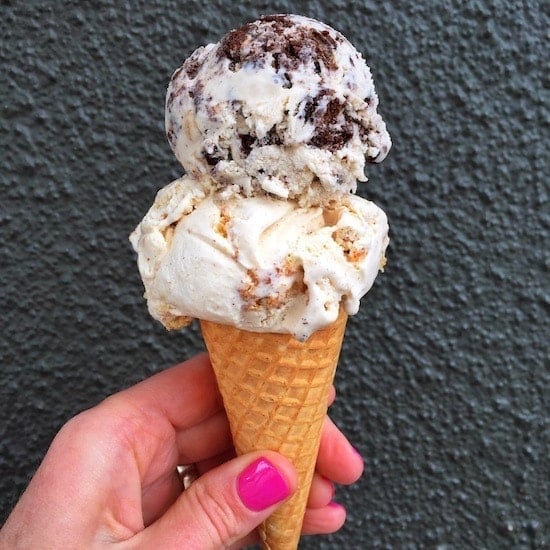 For dessert, we walked across the street to Bi-Rite Creamery to get ice cream. I love that Tartine, Pizzeria Delfina, and Bi-Rite Creamery are all on the same street. It's a dangerously delicious street:)
I got two scoops of ice cream-Cookies 'n' Cream and Ricanelas, which is cinnamon ice cream with snickerdoodle pieces. The Ricanelas is TOO good! Josh got the salted caramel and it is amazing too. I had a few licks:)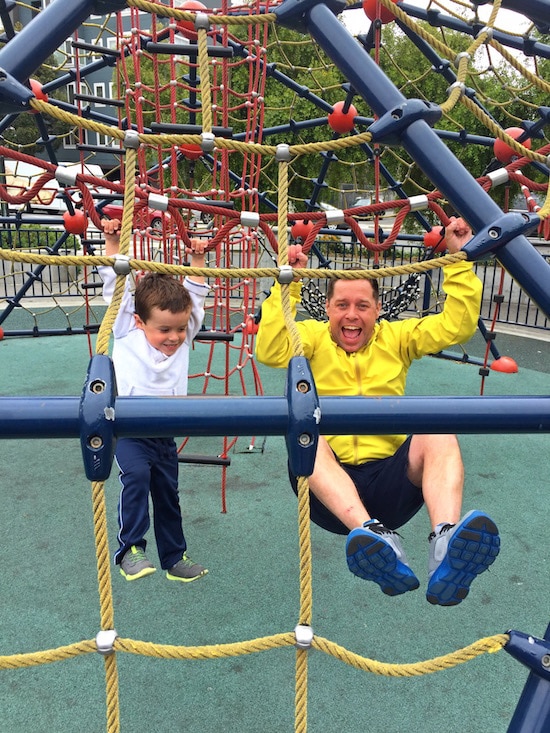 We found lots of fun parks in San Francisco for the boys to play at!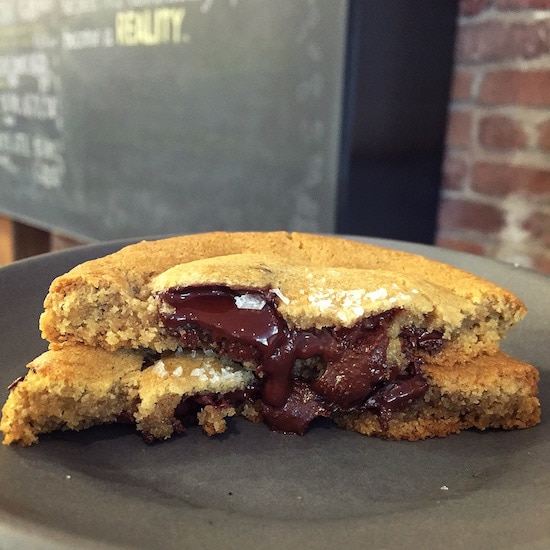 For an afternoon sweet treat, we tried the Brown Butter Nutella Cookie with Sea Salt at Dandelion Chocolate. They serve the cookie warm and it is heavenly! Look at all of that Nutella oozing out! I make a similar cookie, but I think I need to try a brown butter version soon! Loved it!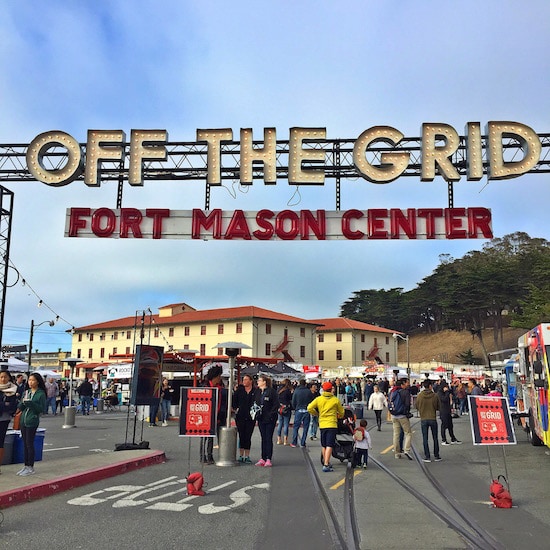 Friday night, we went to Off the Grid to check out the food trucks. Lots of good eats and good music too!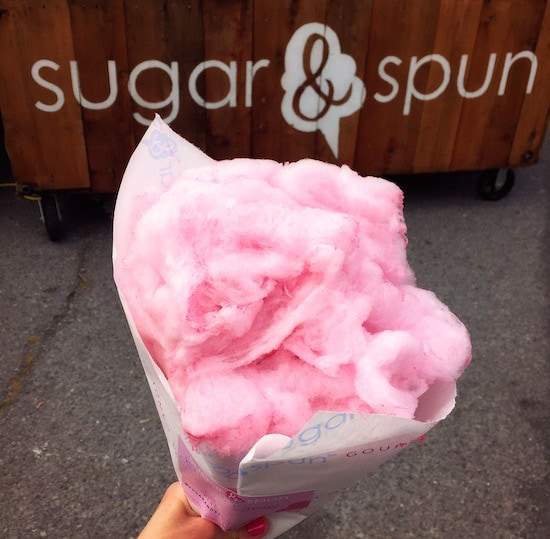 Caleb insisted on cotton candy for dessert! We were on vacation so why not? 🙂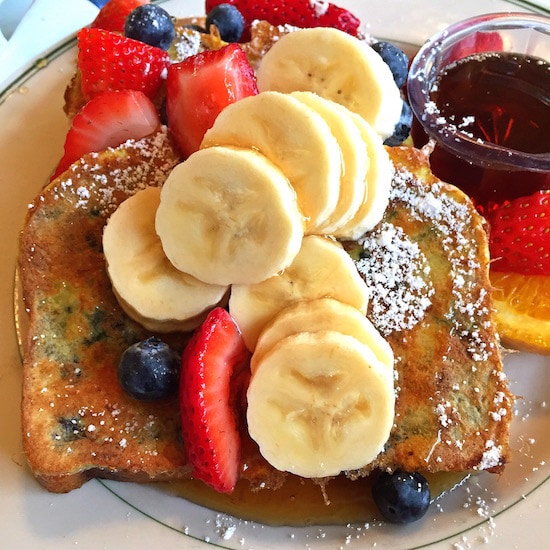 After a good night's rest at Hotel Abri, we went to Mama's on Washington Square for breakfast. Mama's is a hot spot in San Francisco so we knew we had to get there early. We arrived at 7:30 a.m. on Saturday and there was already a line. Luckily, we made the first seating at 8:00.
I had the French toast sampler, which included lemon blueberry, cinnamon, and banana bread French toast. Carb heaven! I loved every single bite! Josh had eggs, sausage, potatoes, and sourdough toast. Caleb enjoyed the blueberry pancakes, I stole a few bites and they were light and fluffy. Everything was fantastic! It was well worth the wait!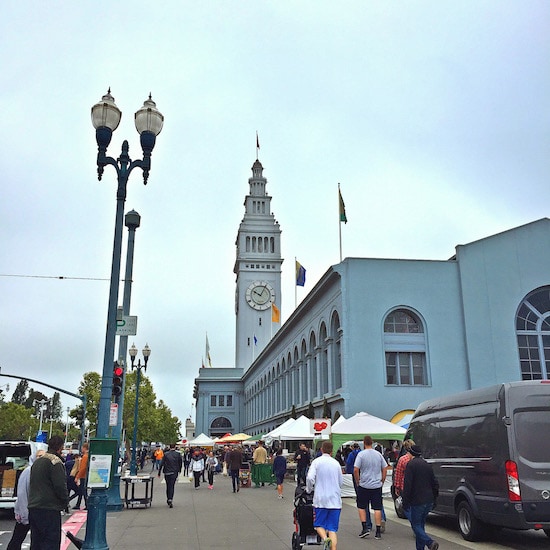 After breakfast, we headed to the farmers market at the Ferry Building, which is my happy place! It is the BEST farmers market and there are lots of fun shops too!
Beautiful blooms everywhere!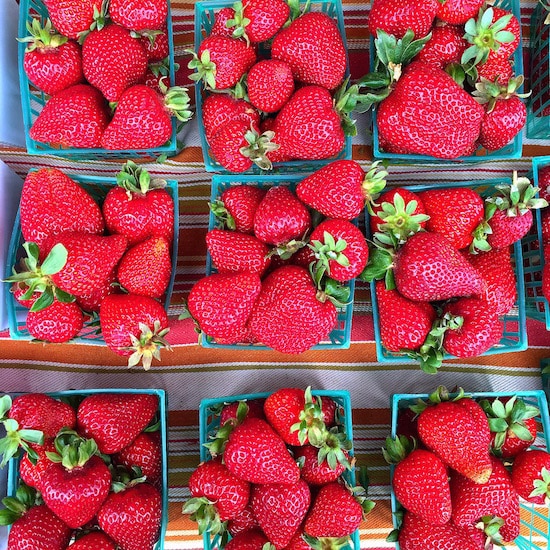 The fresh produce is the best! I sampled my way through the booths and bought some fruit for snacking!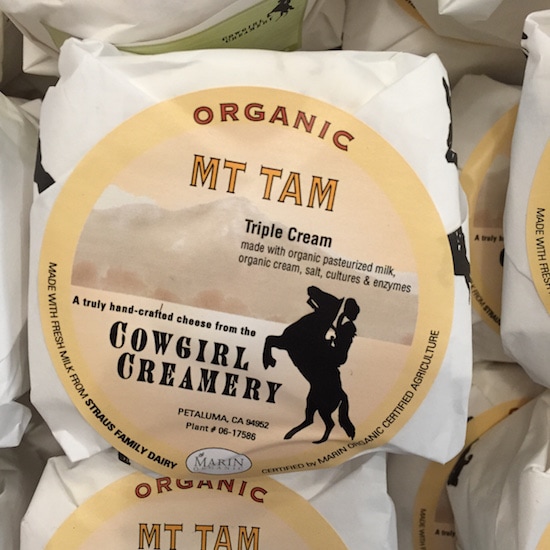 Cowgirl creamery, my favorite cheese and a San Francisco must!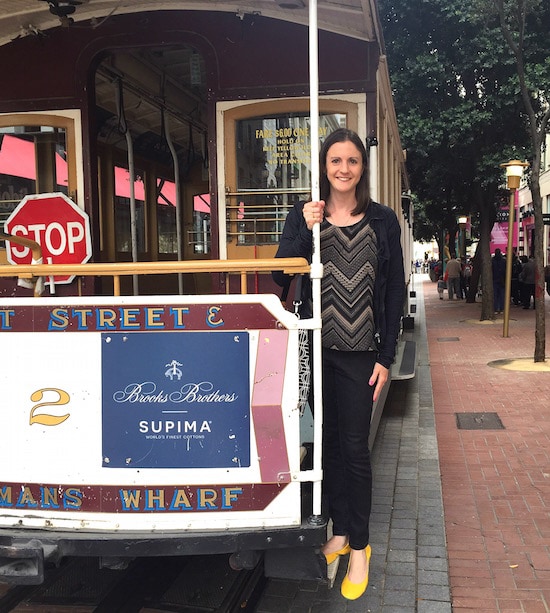 I had to do the tourist thing and hop on a trolley car!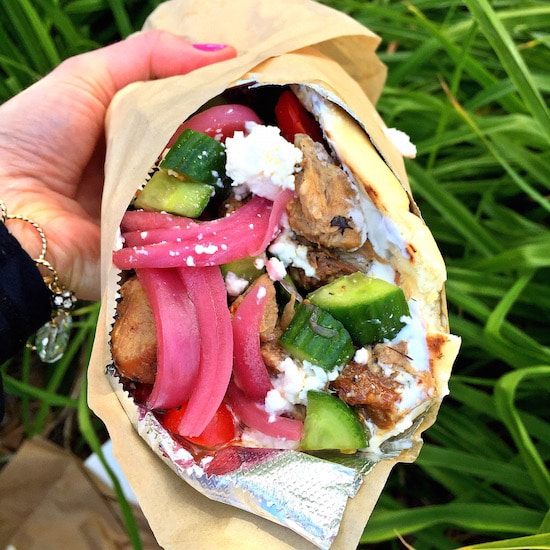 For lunch, we went to Souvla. It was so good I forgot to take a picture of my veggie salad. Oops! I did get a shot of Josh's pork sandwich. We also had the Greek fries and I highly recommend them. The place is casual, affordable, and really good!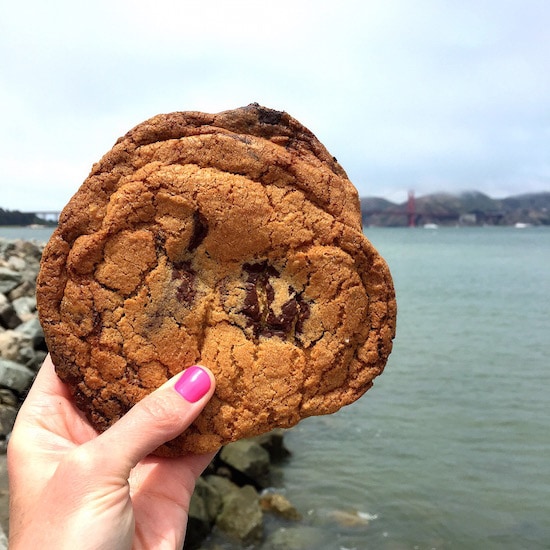 We visited Crissy Field and went for a walk by the water. There was a great view of the Golden Gate Bridge. Of course, I brought a cookie to snack on. The chocolate chip cookie from b. patisserie is a winner!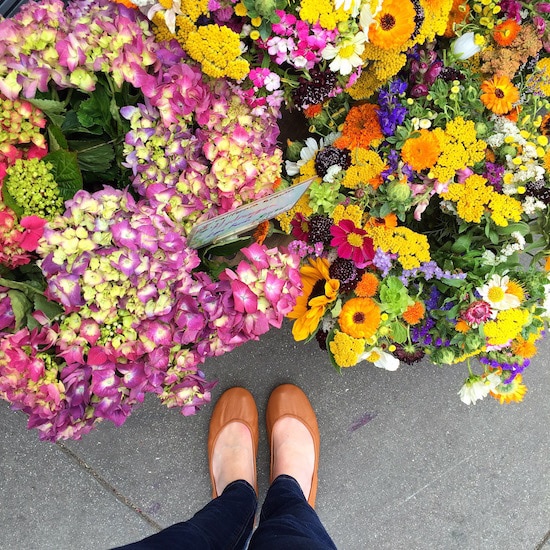 The flower situation in San Francisco is top notch! There are fresh flower markets everywhere!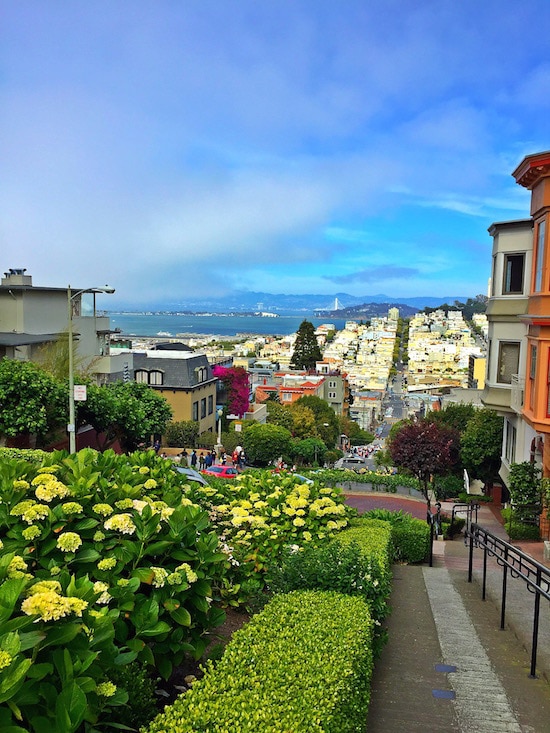 We went to the crooked and curvy Lombard Street and snapped a few photos. We didn't drive down because I didn't want to get car sick:)
Sunday morning, I walked to Mr Holmes Bakehouse to pick up breakfast treats. I am glad I got there early because there was a line! This place is popular and I now I know why! Everything looked good. I had a hard time deciding what to get!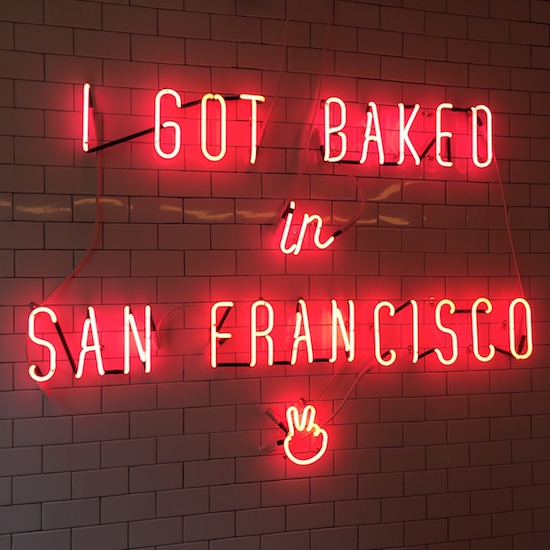 The salted caramel donut is insane! I also loved the croissants and snickerdoodle cookie.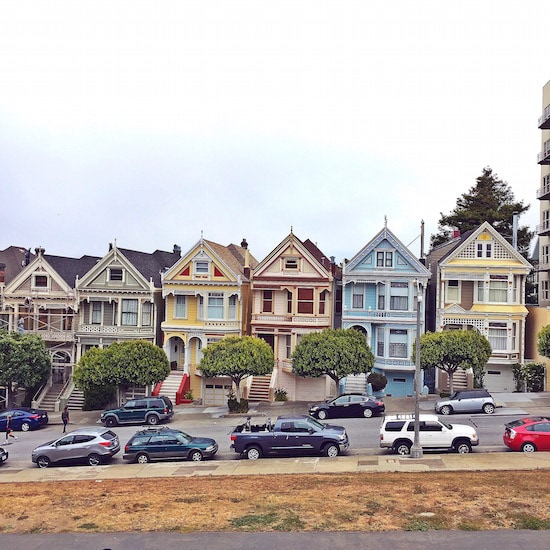 The famous Painted Ladies! I had to snap a photo!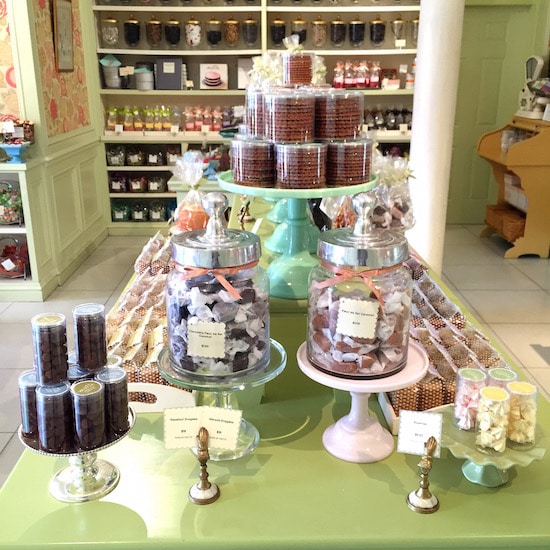 Miette is such a cute and sweet place!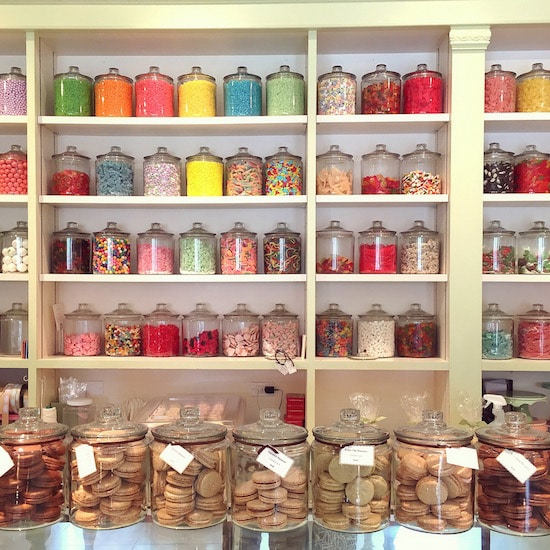 I wanted one of everything!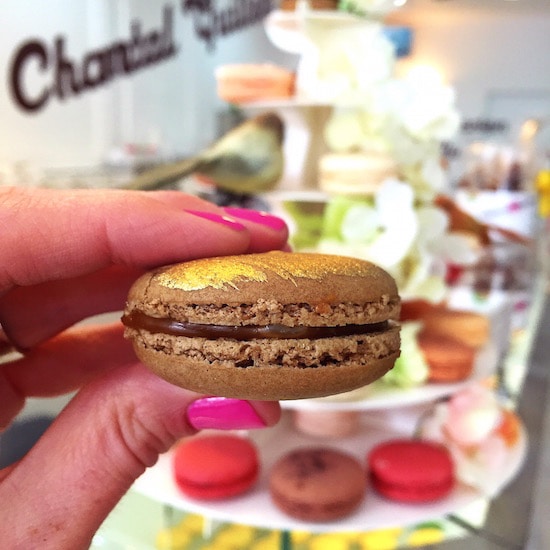 Chantal Guillon has the prettiest macarons! Loved the salted caramel!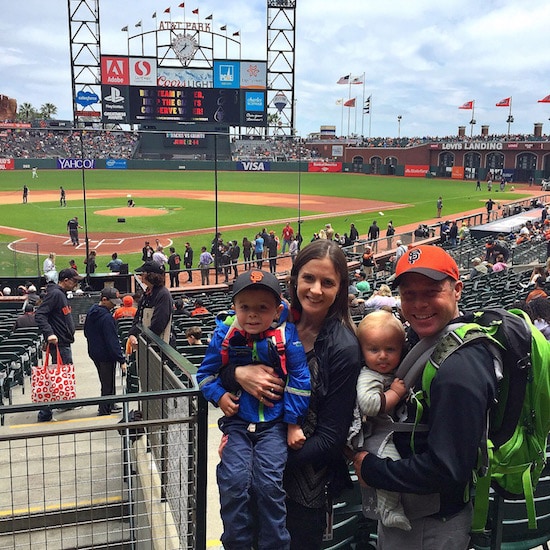 Sunday afternoon, we took the boys to a Giants baseball game. Caleb loves the Giants and had a blast cheering on his favorite players! Maxwell had fun too. He loved the clapping and cheering.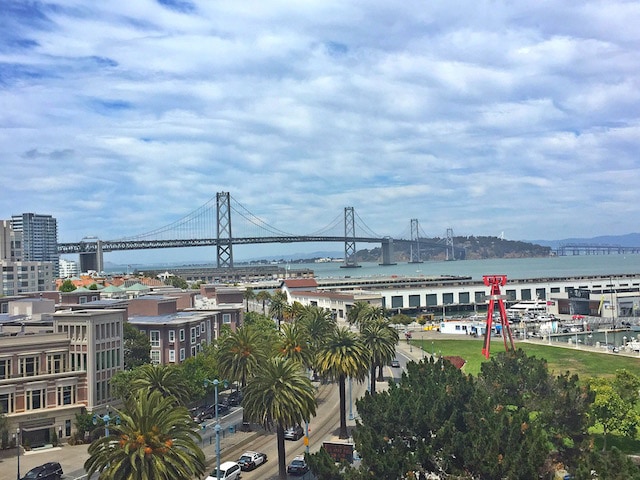 A beautiful view of the Bay Bridge.
We were so sad when it was time to leave San Francisco. We loved every second of our weekend getaway. I really did leave my heart in San Francisco. We can't wait to go back!
Make sure you follow the #WeekendWanderer hashtag on Instagram and visit Alaska Airline's Weekend Wanderer page for more weekend destinations. Plus, you can enter to win tickets to these fabulous destinations!! Check it out!
Disclosure-this trip is in partnership with Alaska Airline's Weekend Wanderer campaign. All opinions are our own. Thank you for supporting the brands that continue to make Two Peas and Their Pod possible.