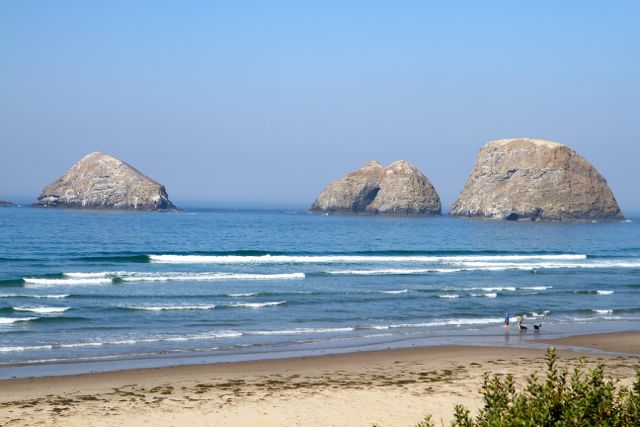 After spending some time in Newport, we packed up our car and started driving up the Oregon coast towards Cannon Beach. I've always wanted to visit Cannon Beach so I was super excited for the next stop on our ten day Oregon trip! The Oregon coast is beautiful so we had to make a few stops along the way. I kept telling Josh to pull over so I could take pictures. Luckily, we were in no hurry. Oh how I love vacation:)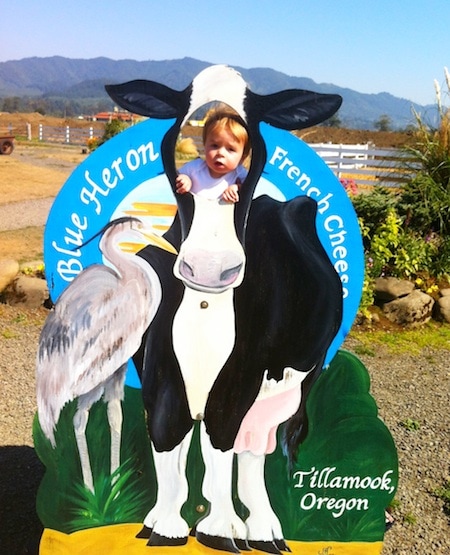 We made a pit stop for lunch at the Blue Heron French Cheese Company in Tillamook, Oregon. We got to sample their hand-crafted brie cheeses-the peppercorn brie is out of this world! We did a little shopping in the country store, grabbed a sandwich from the deli, and walked around the farm. Caleb loved the animals!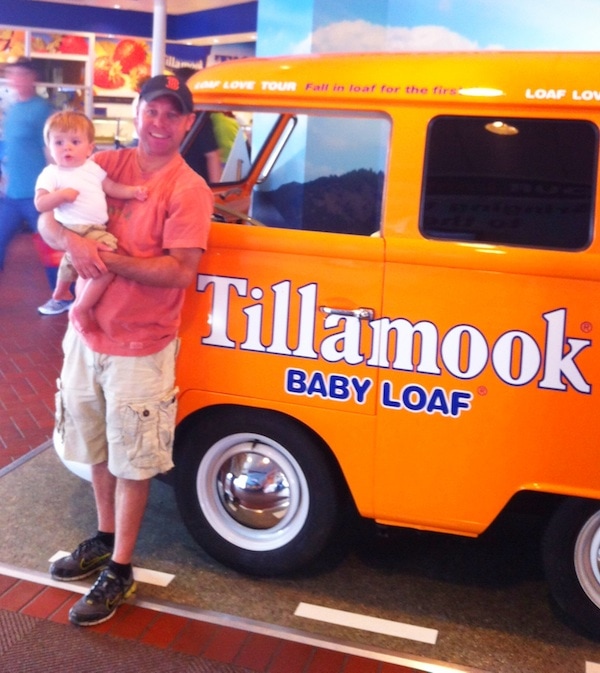 We couldn't leave Tillamook without visiting the Tillamook Cheese Factory! We took a special tour of the factory and learned how Tillamooks's famous cheese is made. Of course, we sampled cheese-it was a cheesy day:) Caleb loved the squeaky cheese curds!
And did you know Tillamook also makes ice cream? It's the BEST! I had a scoop of Sweet Centennial-vanilla ice cream surrounded by brownie batter swirl and peanut butter filled chocolate cows. Now that is what vacation is all about. A big fat ice cream cone in the middle of the afternoon! Thanks Tillamook for a fun and tasty tour!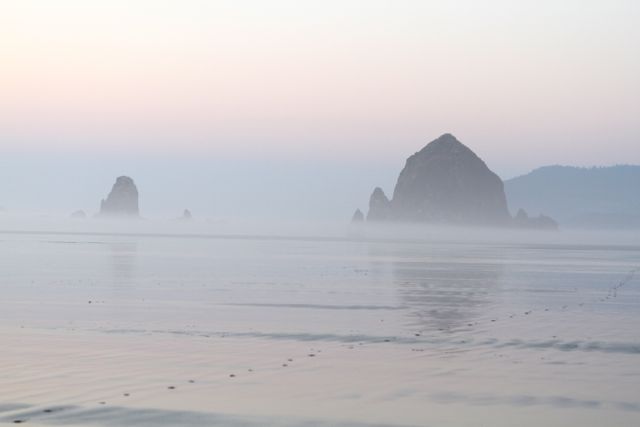 When we got to Cannon Beach, we checked into the Tolavana Inn, which is right on the beach. The view from our room was gorgeous! It was Monday night and Josh wanted to watch football, so we got a pizza from Pizza a'fetta and relaxed for awhile. The veggie pizza was delish! Pizza, football, family, the beach-Josh was on cloud 9:)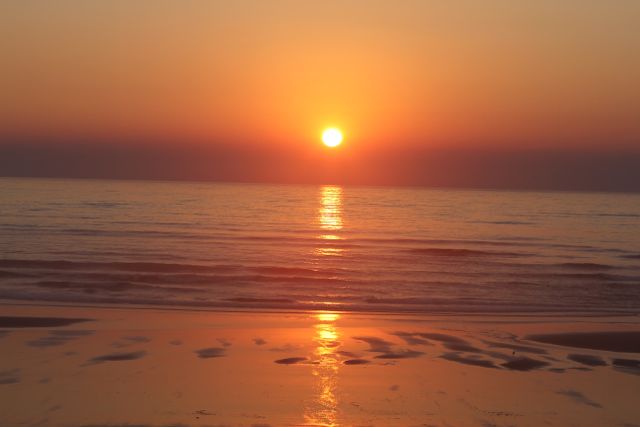 At half-time we took a walk on the beach and watched the sunset.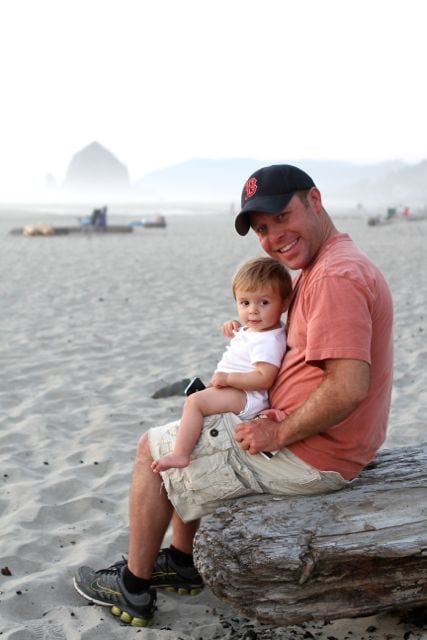 Love my guys!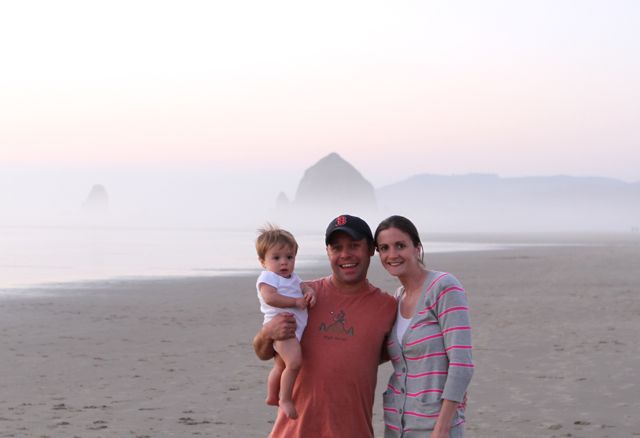 Family photo on the beach!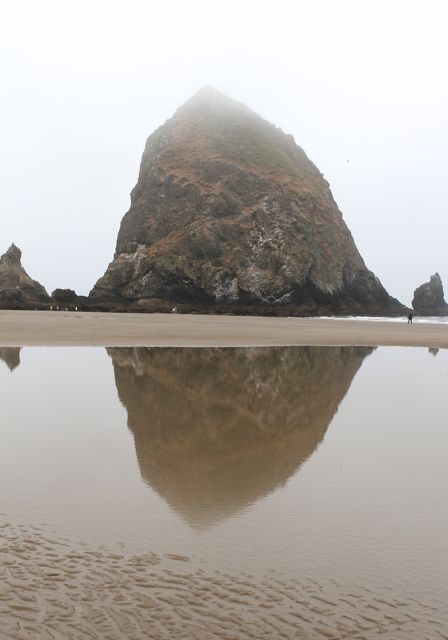 The next morning we got up early and headed down to the beach to explore Haystack Rock-the famous rock in the movie Goonies:)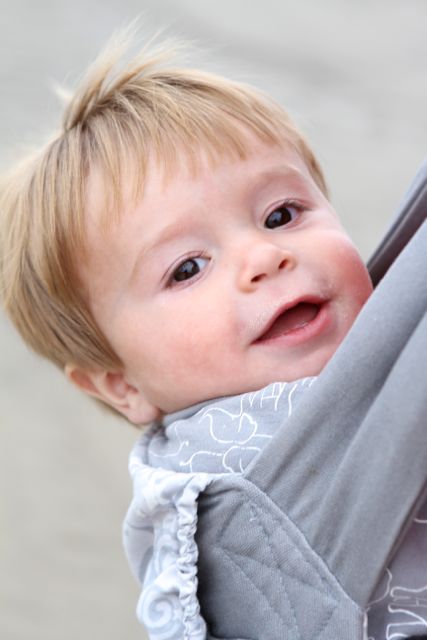 Caleb loved "walking" on the beach!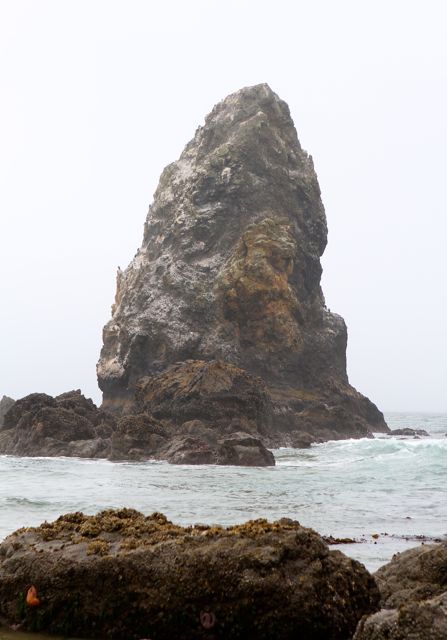 It was a cool, foggy morning on Cannon Beach.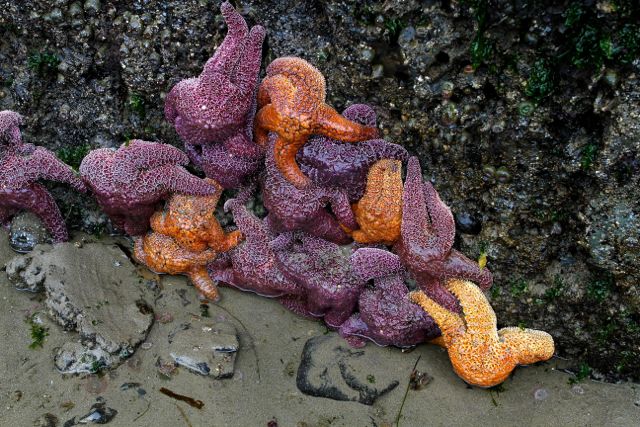 We loved the tide pools! So many fun ocean creatures.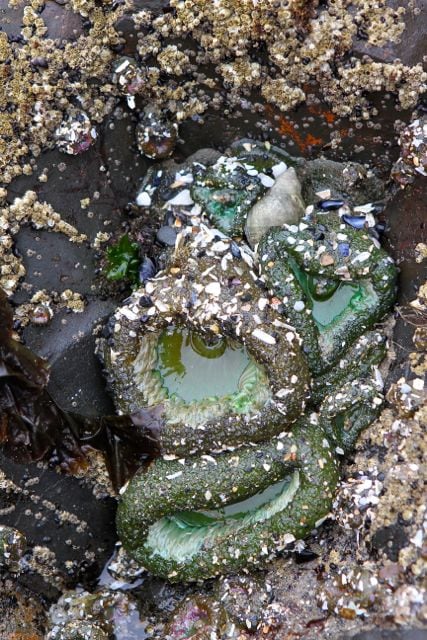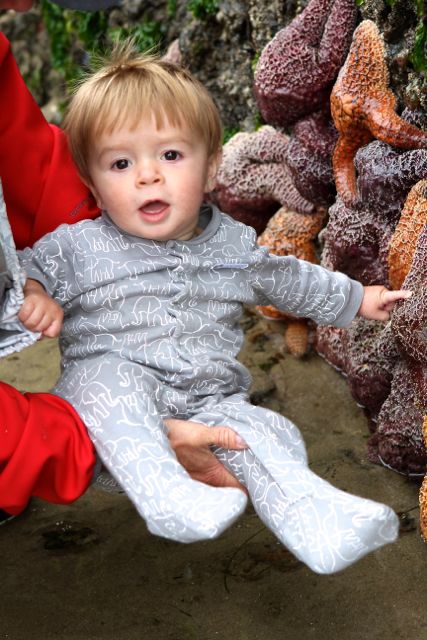 Caleb especially loved the star fish!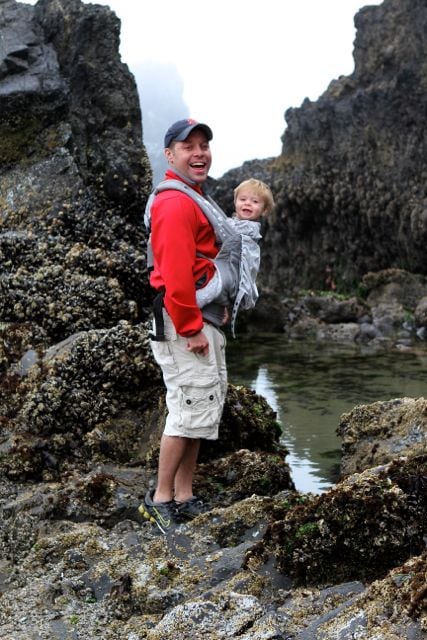 My guys are always so silly! We had a great morning at Haystack Rock!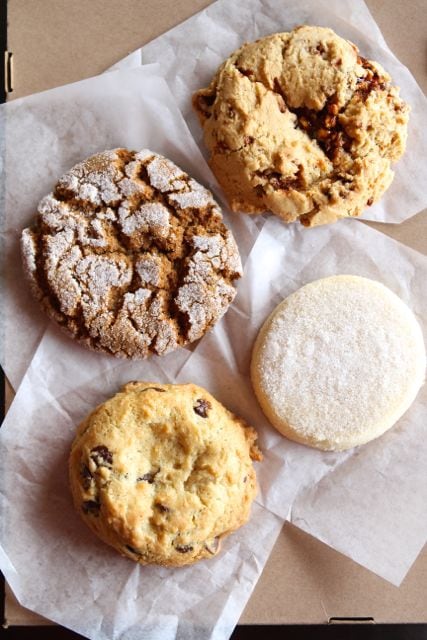 Before we left Cannon Beach, we stopped at Waves of Grain Bakery to pick up a few cookies for the road. We got chocolate chip, shortbread, molasses, and pecan praline. Best road trip food ever:)
Thanks Cannon Beach for an amazing time! We want to come visit you again and soon! Any guesses on where we went next? Stay tuned!
Check out our other Oregon posts:
*Thanks Travel Oregon for sending us on a trip of a lifetime!