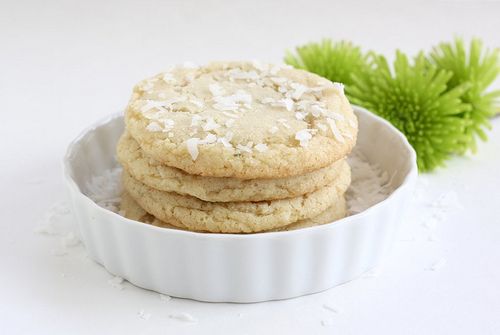 Happy Cinco de Mayo! What are your party plans? We hope you are celebrating with good food and fun. If you need a few last minute menu ideas, check out our favorite Cinco de Mayo recipes.
Yes, I am posting another lime recipe. My Baking Addiction made me do it. When I saw her post that started out with, "Are you a lime lover?" I knew I was in trouble. Especially because it was a cookie recipe. I tried to ignore the post, but it kept popping up in my mind at the most random times. These cookies were begging to be baked.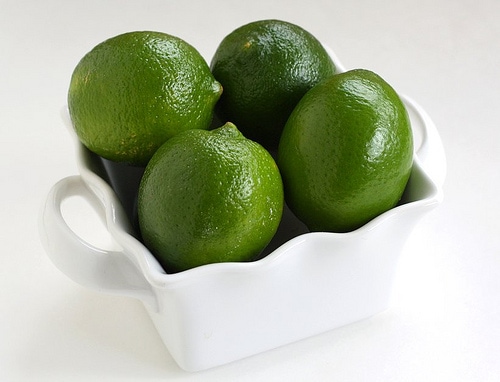 Over the weekend, I made a batch and I don't know if I should love these cookies or hate them. They are DIVINE! So divine that I didn't want to share. I took one bite and immediately knew I was in big trouble. Josh was outside doing yard work, so the question was-do I hurry and hide the cookies or share my divine discovery?
Josh ended up coming in the house to grab a drink and smelled the cookies. He quickly grabbed a freshly baked cookie from the cooling rack. Of course he loved them. They are soft, chewy, with a hint of toasted coconut, and the perfect kick of lime. What is not to love? Especially for lime lovers, like us.
I could go on and on about how fabulous these cookies are, but instead, go make a batch. You will see! Make them today to end your Cinco de Mayo party with a sweet bang!
And if you are wondering if I would of shared the cookies with Josh if he didn't come inside-of course I would of:)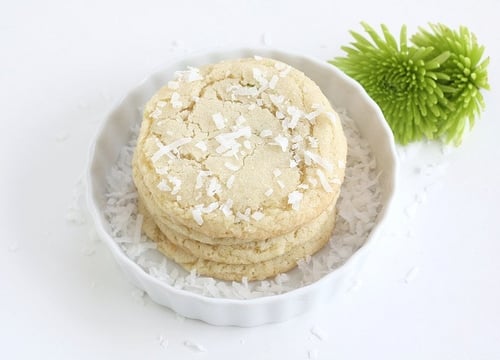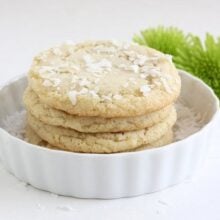 Chewy Lime and Coconut Sugar Cookies
We love these soft and chewy sugar cookies. The coconut and lime make them extra special!
Instructions
1. Preheat oven to 350 degrees. Line cookie sheets with parchment paper or Silpats.

2. In a small bowl, whisk together flour, baking soda, baking powder and salt. Set aside.

3. Using a mixer, beat together the butter and sugar until smooth and very fluffy. This will take a couple of minutes.

4. Beat in the egg, vanilla extract, lime juice and lime zest. Mix until well combined.

5. Gradually add in the dry ingredients and toasted coconut. Mix until combined, don't over mix.

6. Roll rounded teaspoonfuls of cookie dough into balls. Put sugar in a small bowl and roll cookie dough balls in the sugar. Place on lined cookie sheets about 1 ½ inches apart.

7. Bake 8 to 10 minutes or until lightly browned. The cookies will start to crack a little bit.

8. Let stand on cookie sheet two minutes. Move cookies to a cooling rack.

*Note-to toast the coconut-place coconut on lined baking sheet. Bake for 5-8 minutes at 350 degrees. Tossing a couple of times. Remove from oven when coconut is light brown.*
Have you tried this recipe?
Leave a comment below and share a photo on Instagram. Tag @twopeasandpod and hashtag it with #twopeasandtheirpod