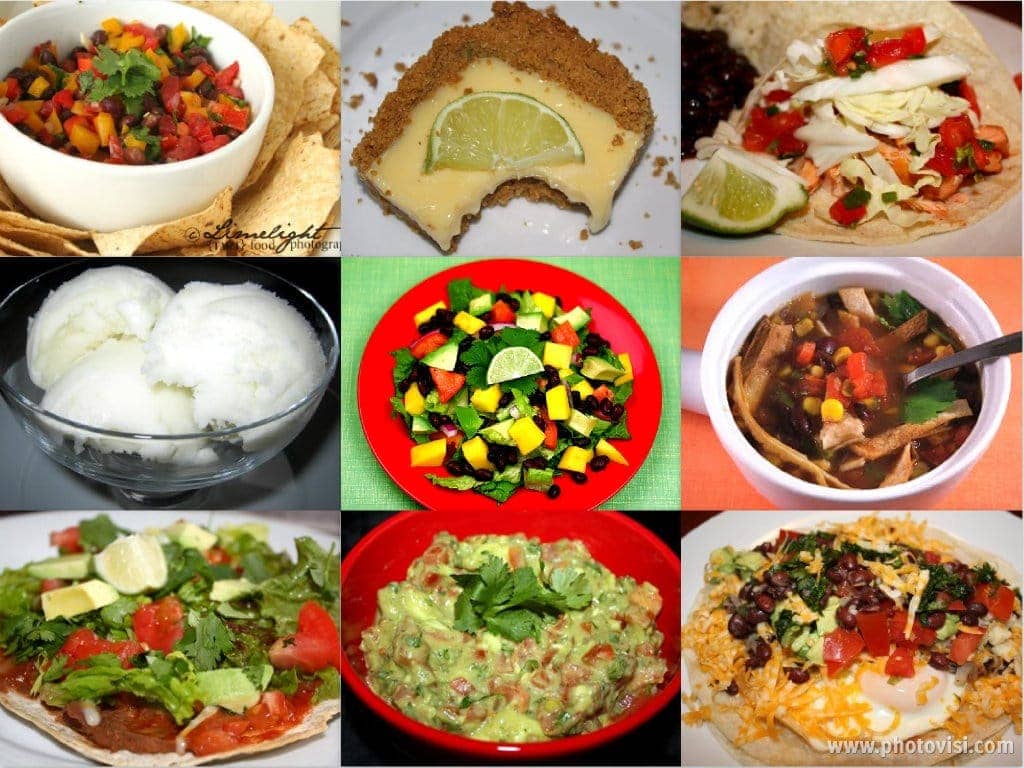 Every year, people all over the world celebrate Cinco de Mayo on May 5th to honor Mexican heritage, culture and tradition. Cinco de Mayo isn't until next week, but we are starting the party early by sharing some of our favorite fiesta recipes.
(starting at top left)
Black Bean Salsa
Lime Bars
Salmon Tacos
Lime Sherbet
Black Bean Avocado, and Mango Salad with Cilantro and Lime
Black Bean and Sweet Corn Soup with Cilantro and Lime
Chicken and Veggie Tostadas
Guacamole Dip
Huevos Rancheros
So what is on your Cinco de Mayo menu? We are going to celebrate all weekend long to make sure we fit in our favorite foods, our list is long:) Happy Cinco de Mayo!