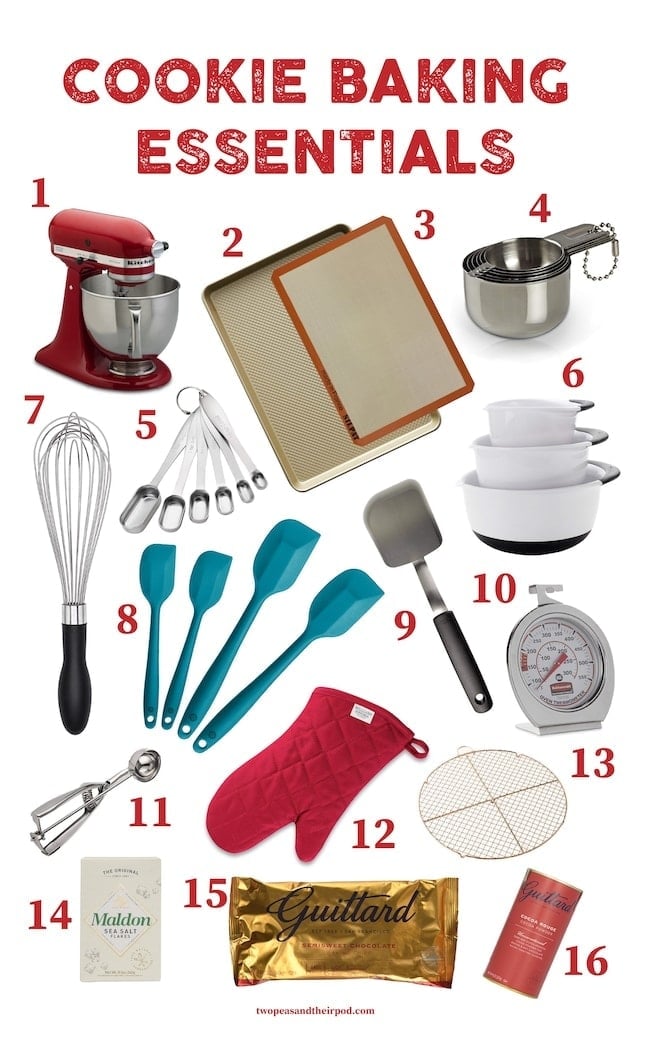 Cookies
You guys all know that I am the BIGGEST Cookie Monster! I LOVE cookies! I love creating cookie recipes, baking cookies, eating cookies, and sharing cookies! Cookies make the world a better place. FACT!
I always get asked what I use to bake cookies so today I am sharing my Cookie Baking Essentials! All of the items you need to make PERFECT cookies! These are my tried and true items that I use every time I bake cookies…which is almost every day:)
And if you are looking for cookie recipes, I've got you covered! You can find all of my favorite COOKIE RECIPES HERE! Happy cookie baking!
My Cookie Baking Essentials