jump to recipe
Cranberry Orange Roasted Brussels Sprouts
Cranberry Orange Roasted Brussels Sprouts-a great side dish to any holiday meal.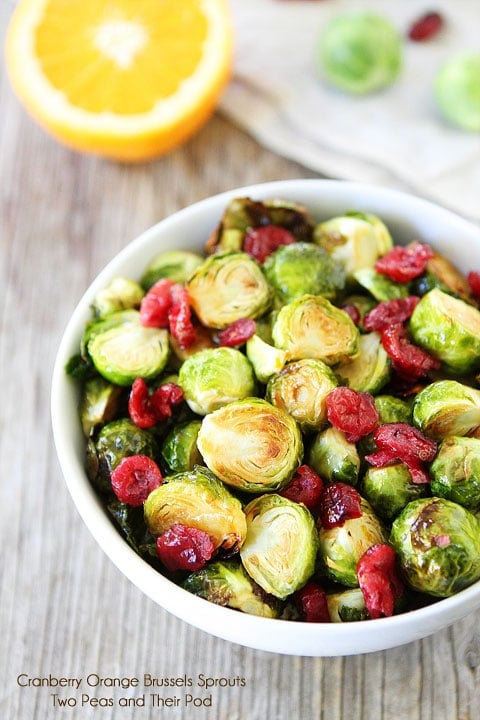 Most people have strong opinions about brussels sprouts. They either love them or hate them. I am a lover. Brussels sprouts are one of my favorite vegetables. I love them roasted, in salads, and in pasta. I am currently loving Cranberry Orange Roasted Brussels Sprouts. They are so good and so easy to prepare, which makes them the perfect recipe for your Thanksgiving menu.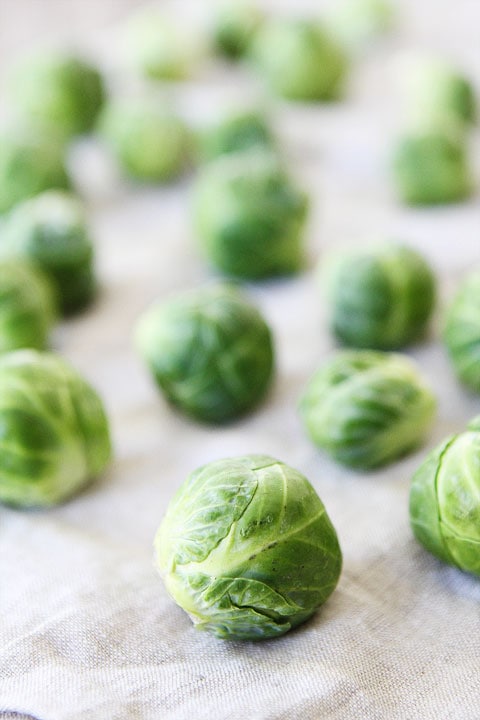 If brussels sprouts were already on your Thanksgiving menu, good for you! You may want to switch things up a bit by making Cranberry Orange Roasted Brussels Sprouts. I promise they will be a hit! And if brussels sprouts weren't on your menu, there is still time to add them! This recipe is easy peasy and you only need a few ingredients!

OTHER RECIPES
I cut the stems off of the sprouts and cut them in half. I toss them in a simple orange dressing made with fresh orange juice, orange zest, olive oil, and a little honey. Add some salt and pepper and roast away! I love when the brussels sprouts get a little burnt. The crispy pieces are my favorite:)
When the sprouts come out of the oven I add dried cranberries to the mix! They add a nice pop of color and a kick of sweetness! Brussels sprouts have never looked so good…or tasted so good! I love the refreshing orange flavor with the sweet cranberries.
If you are looking for one last side dish to make for your Thanksgiving feast, make Cranberry Orange Roasted Brussels Sprouts. I think the brussels sprouts haters will even try them…and I bet they will turn into lovers. And if your menu is set and you don't have room for one more recipe, save this recipe for Christmas. These sprouts are festive and would be a great addition to any holiday meal!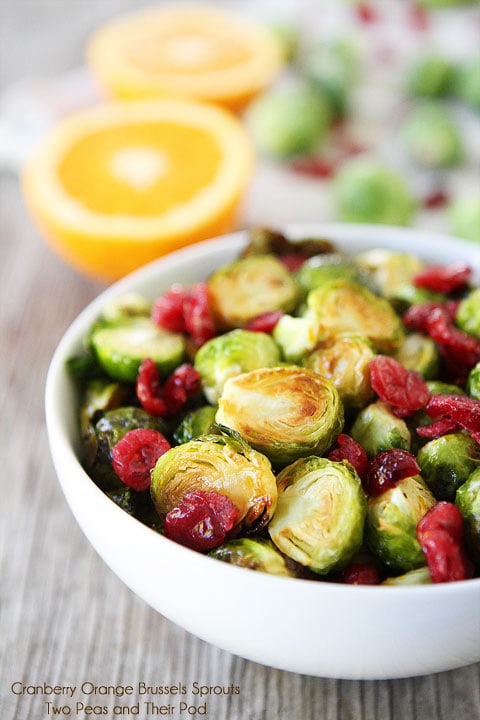 Cranberry Orange Roasted Brussels Sprouts
Cranberry orange roasted brussels sprouts are refreshing and sweet! A great side dish to any holiday meal!
Yield: 6 servings
Prep Time: 10 minutes
Cook Time: 35-40 minutes
Total Time: 50 minutes
Ingredients:
1 1/2 pounds Brussels sprouts, rinsed
Juice of 1 large orange
2 teaspoons orange zest
2 tablespoons olive oil
2 teaspoons honey or agave (agave for vegan recipe)
Salt and freshly ground black pepper, to taste
1/2 cup dried cranberries
Directions:
Preheat oven to 400 degrees F.
Cut off the brown ends of the brussels sprouts and remove any discolored leaves. Cut the sprouts in half if they are large sprouts. If you have small sprouts you can leave them whole.
In a large bowl, whisk together fresh orange juice, orange zest, olive oil, and honey. Add the brussels sprouts to the bowl and toss until they are well coated. Pour them on a large baking pan and season with salt and black pepper. Roast for 35 to 40 minutes, until crisp on the outside and tender on the inside. Shake the pan from time to time to brown the sprouts evenly.
Put the brussels sprouts in a large bowl and add the dried cranberries. Stir and serve immediately.
All images and text ©
.
Follow twopeasandpod on Instagram and show us what recipes you are making from our blog! Use the hashtag #twopeasandtheirpod! We want to see what you are making in your kitchen!