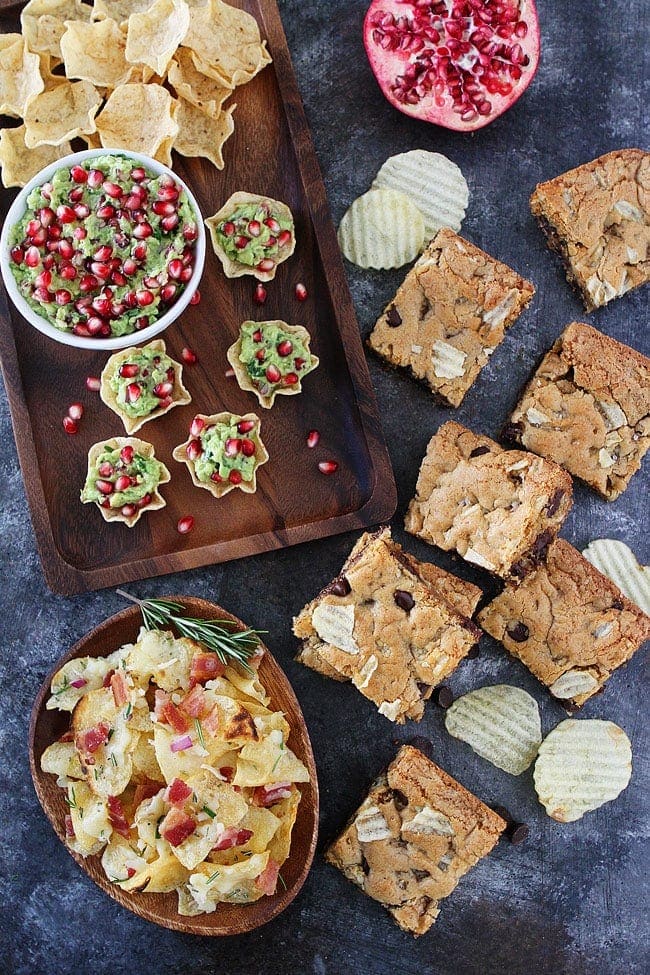 This post is sponsored by Frito-Lay.
The holiday season is here and that means it is time to PARTY! November and December are filled with fun parties and that means lots of good party food. If you are wondering what party food to make this holiday season, we are here to help! Today, we are sharing three holiday party recipes that are easy to make and so easy to eat.
We always have Frito-Lay chips in our pantry so when I need an easy party appetizer or dessert, I turn to the chips. They always save the day. And yes, I said dessert. You have to try the potato chip blondies, but more about those in a second. Let's get down to business because we have three recipes to talk about today!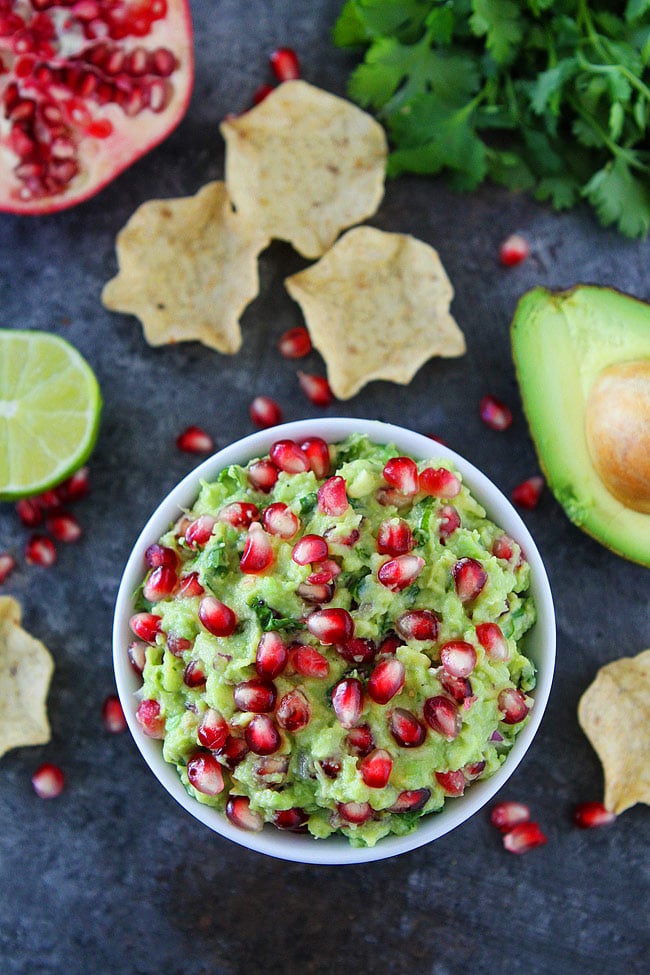 First up, Pomegranate Guacamole. This guacamole is guaranteed to be a holiday hit. It is easy to make and SO pretty to serve. The pomegranate arils give the guacamole the perfect holiday touch!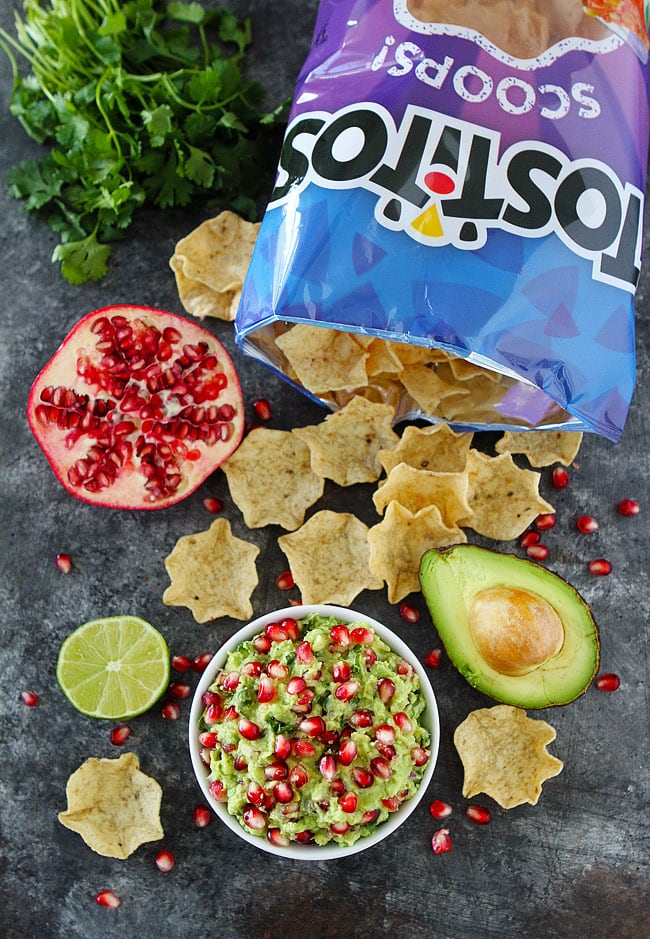 Your guests will love dipping into this festive guacamole. We like to use Tostitos Scoops Tortilla Chips for this recipe because you can really get at that guacamole!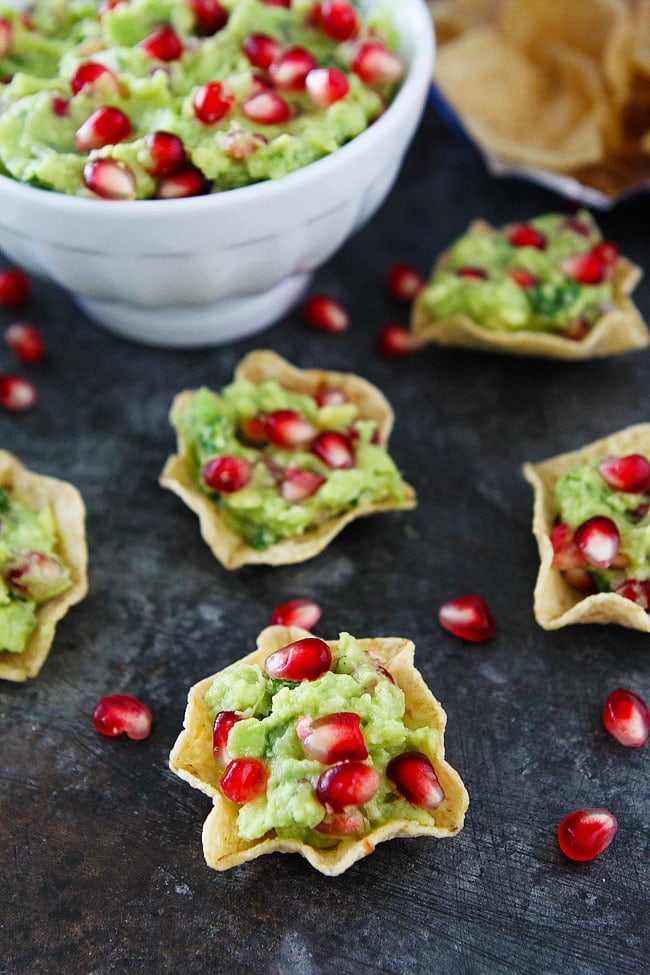 If you want to put out a pretty platter of scoops, you can put some pomegranate guacamole in the scoops right before the party starts. These bite size guacamole bites are the perfect party food!
Next up, Kettle Chip Nachos with Bacon and Rosemary. The nachos start with Lay's Kettle Cooked Original Potato Chips. They are crunchy, salty, and so delicious. The chips get topped with shredded white cheddar cheese, bacon, red onion, and rosemary.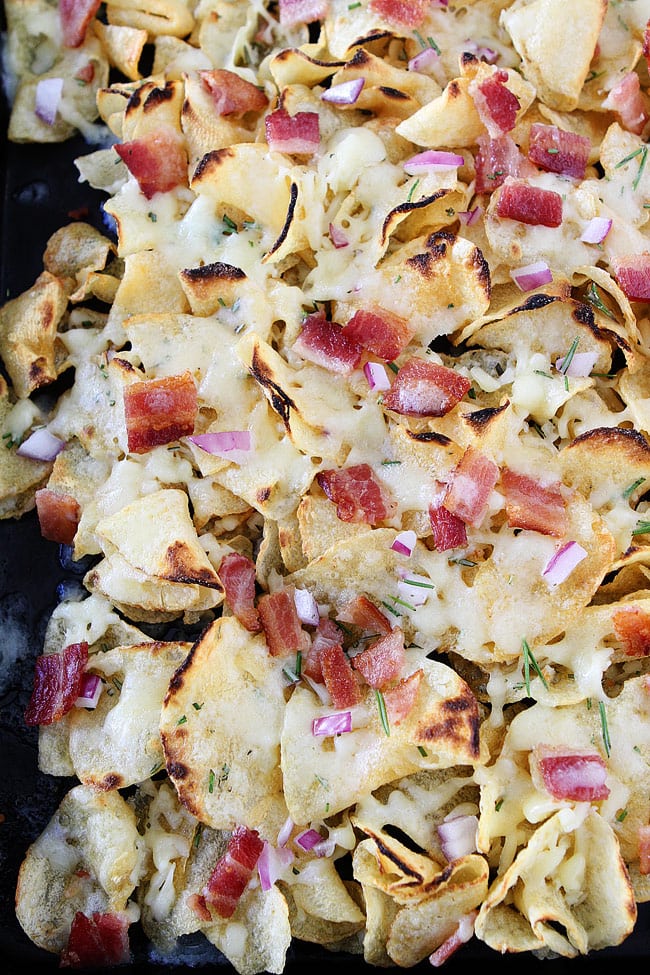 Pop the nachos into the oven for a few minutes to melt the cheese and voila, the best party nachos ever! These easy, cheesy chips never last long. Everyone loves gathering around a big tray of nachos and snacking the night away!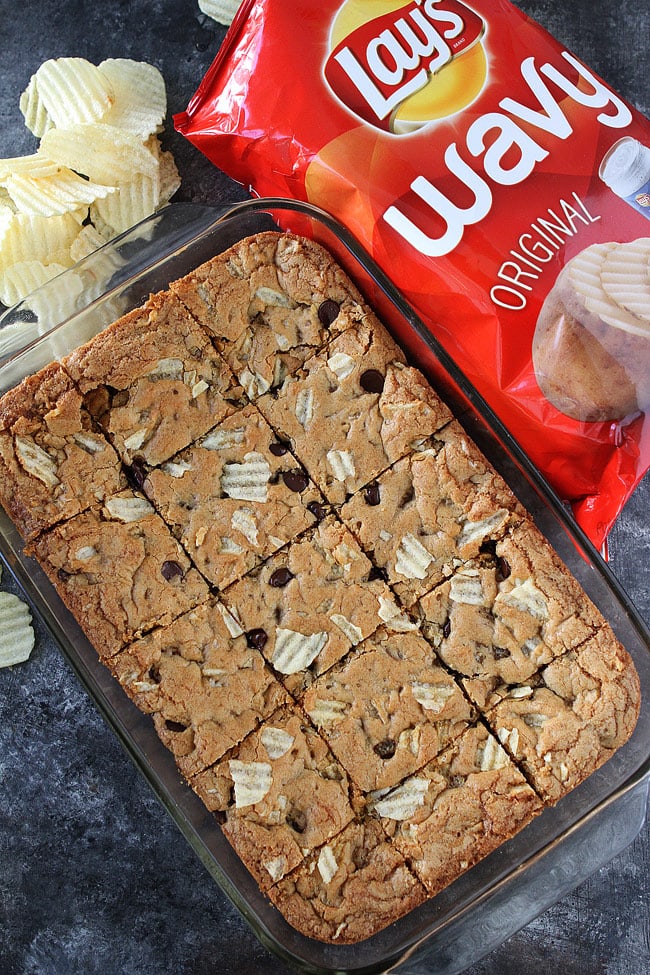 Finally, it's dessert time and we are serving up Potato Chip Chocolate Chip Blondies. Potato chips in blondies? Yep! Trust me on this one. The sweet and salty combo is crazy good.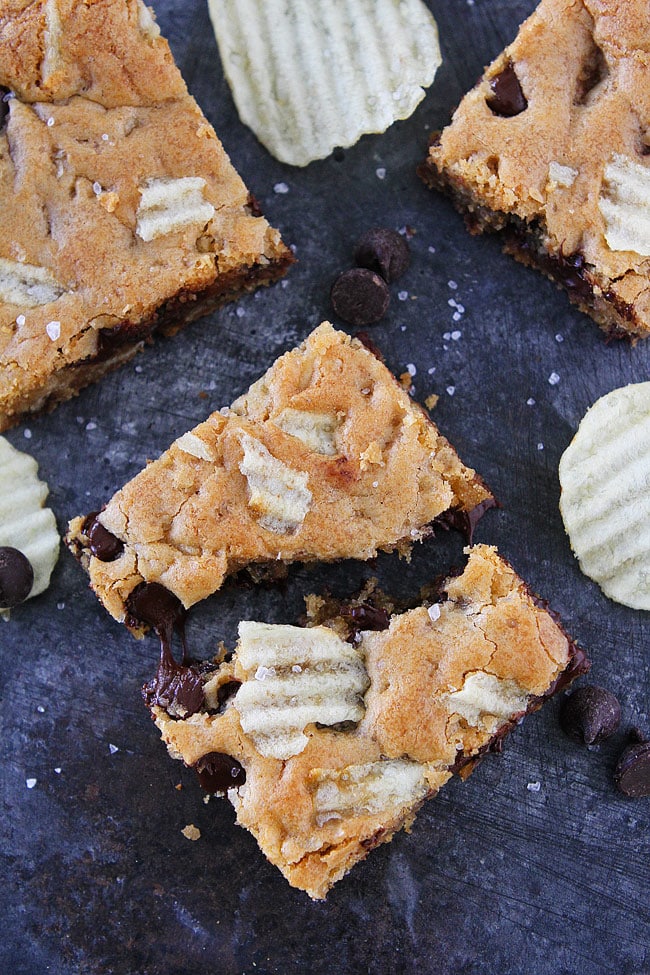 The blondies are loaded with Lay's Wavy Original Potato Chips and chocolate chips. I put sea salt in the blondies and a little sprinkle on top to bring out the saltiness from the potato chips. Cut the blondies into squares and serve! The blondies are an easy dessert to whip up and they feed a crowd. YAY!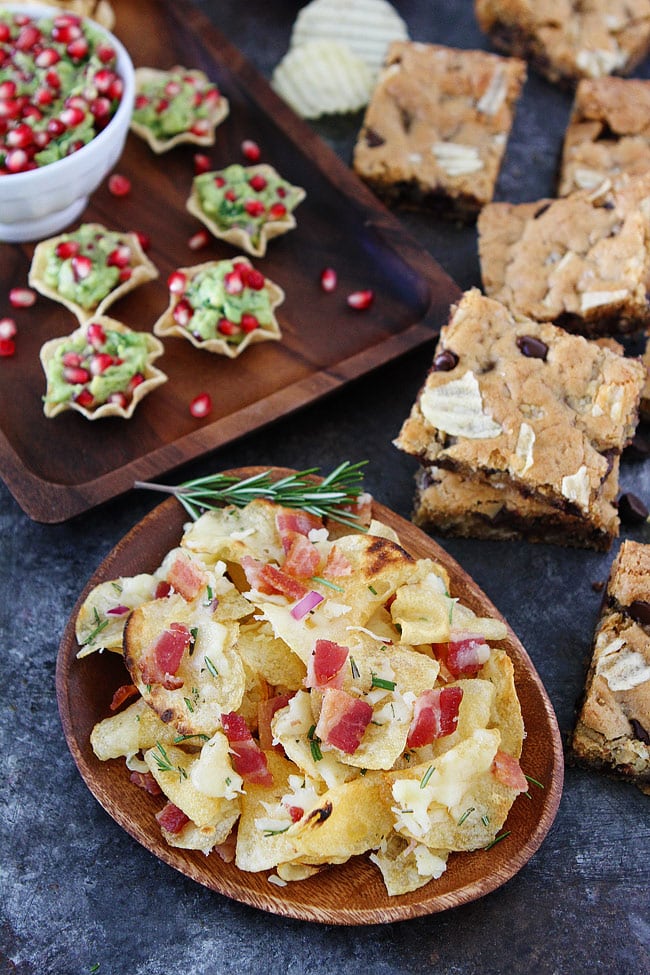 Who's ready to party? Have fun and enjoy these three easy holiday party recipes!
Share your favorite recipes for the holiday with the hashtag #mingleinabox and #sweepstakes, and you will be entered to win a Merry Little Mingle Box that Frito-Lay is giving away everyday! The box will include everything you need for your perfect holiday party!