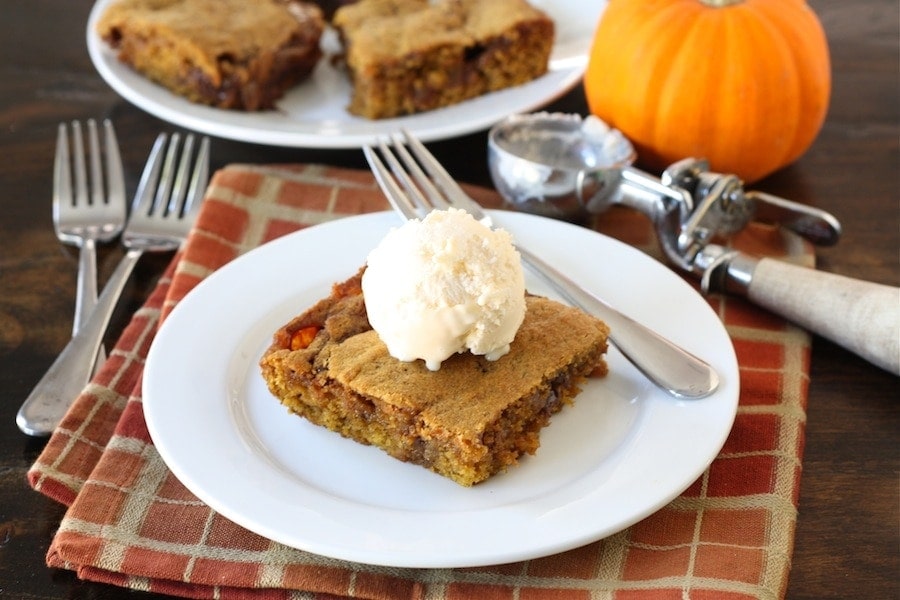 I am always on the look out for new pumpkin recipes to try. I was up the other night feeding our little guy and decided to browse the Tasty Kitchen website. Probably not the best idea at 2:00 in the morning because after seeing Lauren's recipe for Ooey Gooey Caramel Pumpkin Blondies, I was craving sugar like mad. I couldn't wait for the sun to come up so I could run to the store to buy all of the ingredients to make these decadent blondies.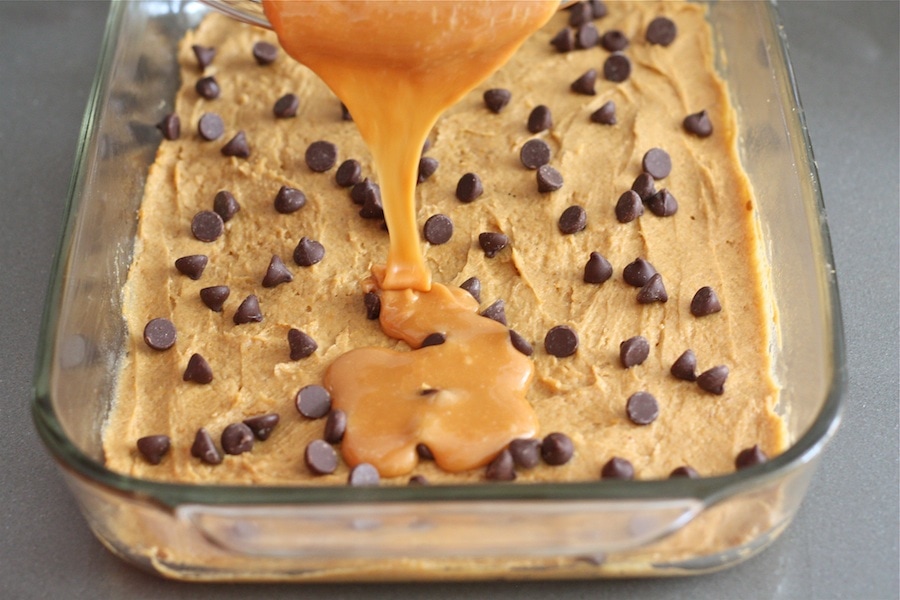 I am always up for trying anything with Ooey and Gooey in the title. My favorite sweet cinnamon biscuits are also Ooey and Gooey:) It's just a good sign when Ooey and Gooey are involved! You layer the pumpkin blondies with rich caramel and chocolate chips. The recipe also calls for walnuts, but I left them out because Josh is allergic and I wanted to share this dessert with him. The caramel definitely makes these blondies Ooey and Gooey-in the most amazing way. The caramel and chocolate melt together to create a divine filling to the pumpkin spiced blondies.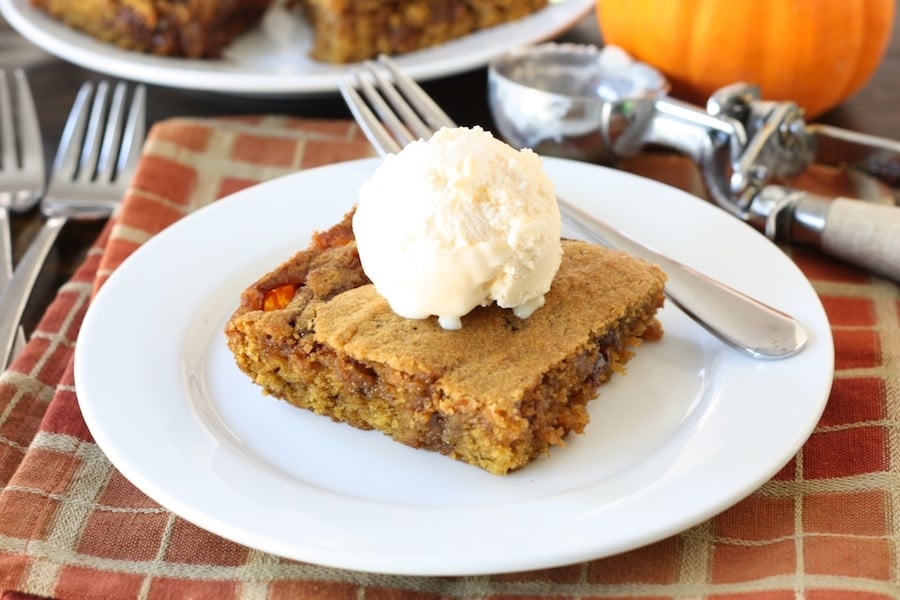 We served the caramel pumpkin blondies with a scoop of vanilla ice cream. We were in dessert heaven. I could have easily eaten the entire pan of these blondies, but I decided to be generous and share. Josh took some of the blondies into his work and everyone loved them! If you are looking for a new pumpkin recipe to try, look no further. These blondies are pumpkin perfection! I am adding this recipe to our must make list every Fall and I think I will make a pan for Thanksgiving. Move over pumpkin pie! For step-by-step photos and the recipe, head on over to Tasty Kitchen. You all NEED this recipe, trust me!