Pineapple Sorbet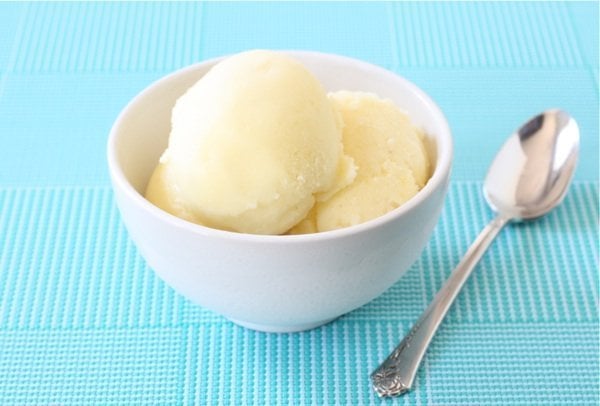 I am always cold, even in the hot summer months. I usually have to fight Josh to turn down the air, but this summer is a little different. Pregnancy has turned my body temperature up to high. I am doing my best to stay cool. I exercise in the morning to avoid the hot summer sun and wear cool clothing. I also have been drinking lots of ice water, eating cold watermelon, and going to the pool when I can. I have also been making a lot of sorbet. Sorbet is the perfect summer dessert. It is easy to make, refreshing, and the flavor options are endless. I recently made Pineapple Sorbet and is one of my new favorite sorbets.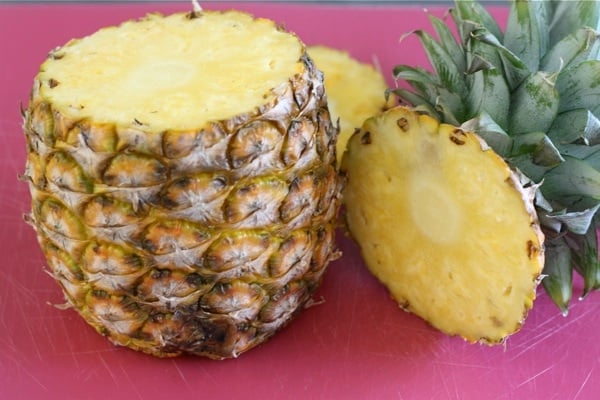 The key ingredient in pineapple sorbet is obviously the pineapple. Make sure you pick the freshest, juiciest pineapple you can find. To peel the pineapple, cut off the top and bottom and then cut away the skin. Cut the pineapple flesh into quarters and remove the core. For this recipe, you need 2 cups fresh pineapple chunks. You can save the rest to make pineapple salsa or another recipe.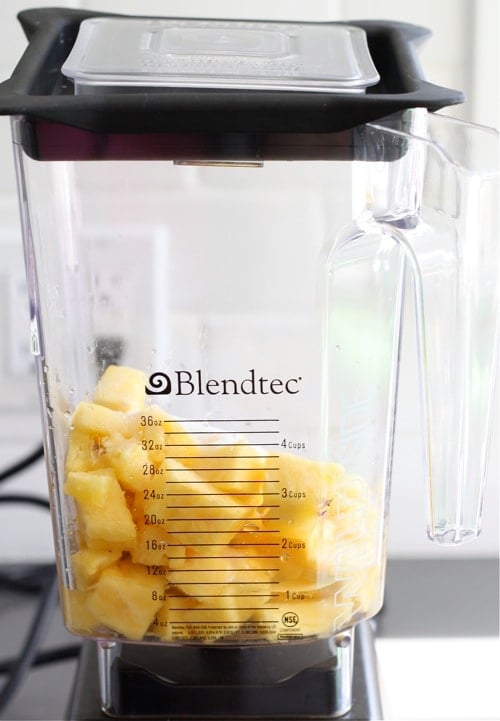 In a blender, combine pineapple chunks, sugar, and water. Blend until smooth. Chill the mixture for at least one hour.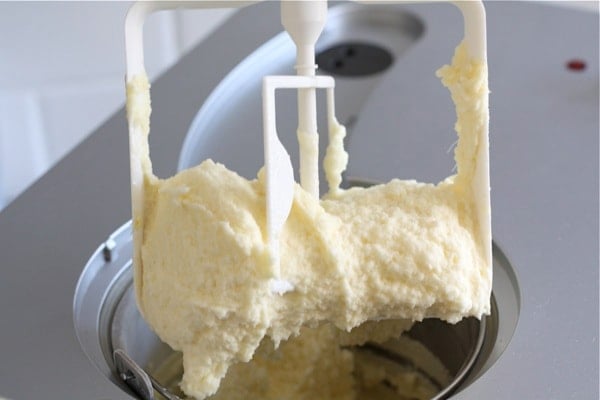 Freeze the sorbet in your ice cream maker. We've had a few questions about what ice cream maker we use so I will answer everyone now. We have the Cuisinart Supreme Ice Cream Maker. It has a built-in compressor-freezer, so there's no bowl to pre-freeze. It makes ice cream and sorbet making a breeze!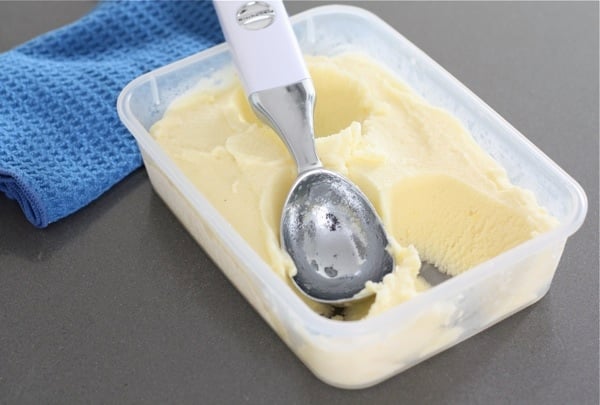 The pineapple sorbet is very smooth and creamy. It almost has the texture of ice cream. I can't believe there is no milk, cream, or eggs in this recipe. If you like soft sorbet, eat it immediately after churning. If you prefer firm sorbet, put it in the freezer for a few hours and then serve.
If you are looking for a refreshing summer sorbet, try this Pineapple Sorbet recipe. I love cooling down with a scoop of Pineapple Sorbet. It hits the spot every time.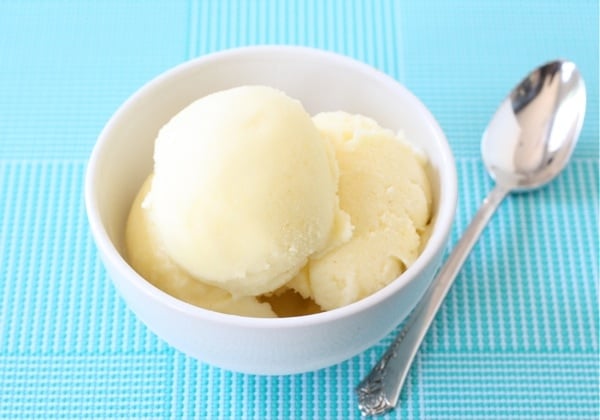 Pineapple Sorbet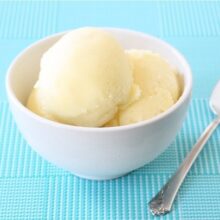 Yield: 3 cups of sorbet
Prep Time: 10 minutes
Total Time: 1 hour 10 minutes (includes chilling time)
Ingredients:
1/2 pineapple, peeled and cored (2 cups pineapple chunks)
8 tablespoons granulated sugar
1/2 Cup water
Directions:
Cut the pineapple into chunks and puree in a blender with granulated sugar and water. Mix until smooth.
Chill the pineapple mixture in the refrigerator for at least one hour. Freeze in your ice cream maker according to the manufacturer's instructions.
Follow twopeasandpod on Instagram and show us what recipes you are making from our blog! Use the hashtag #twopeasandtheirpod! We want to see what you are making in your kitchen!