5 chili recipes that are perfect for Super Bowl Sunday…or any day!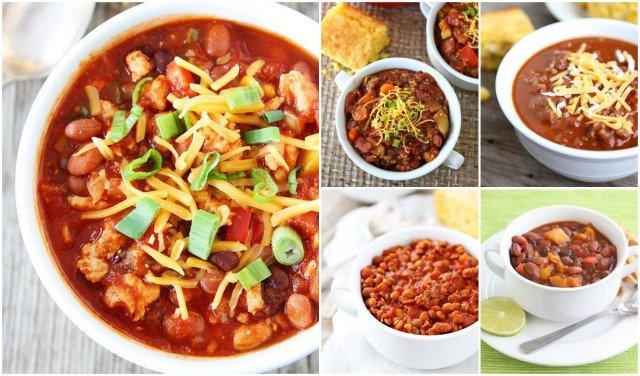 We make chili a lot at our house. You can't beat a hot bowl of chili with a big piece of cornbread for dunkin'! We like to make big pots of chili so we can eat it for days or put some in the freezer for lazy days. We also like to serve chili when family and friends come over during the cold winter months.
If you are hosting a Super Bowl party on Sunday or just want to make a pot of chili for yourself, we have five amazing chili recipes for you! Make one or make them all and have a chili taste testing party!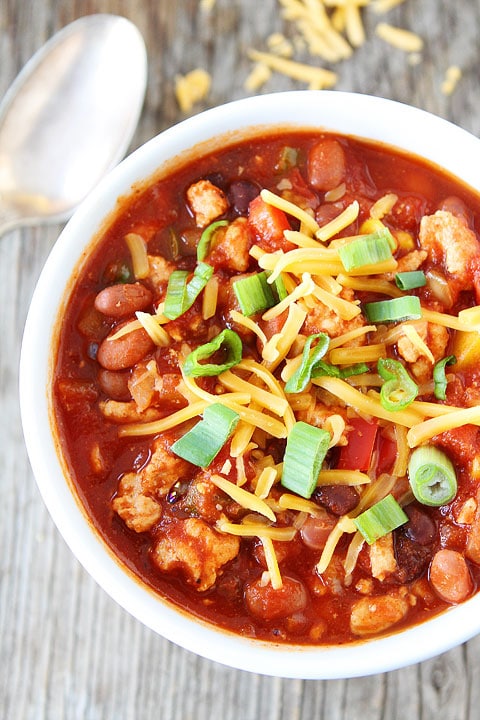 1. Slow Cooker Turkey Chili–this chili recipe is super easy to make, the slow cooker does most of the work!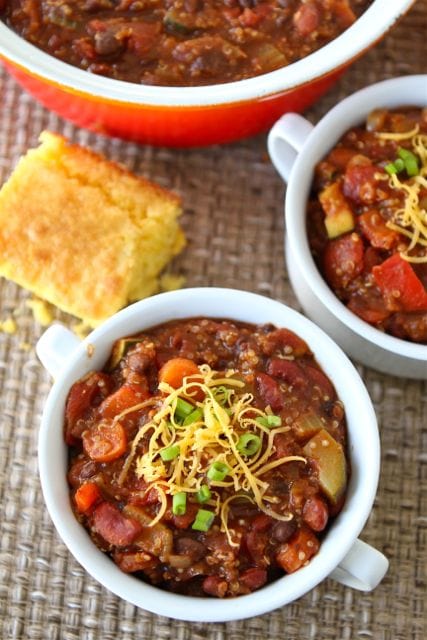 2. Vegetarian Quinoa Chili-this chili is vegetarian and vegan, but meat lovers will go back for seconds! It is SO good! This is my all-time favorite chili recipe!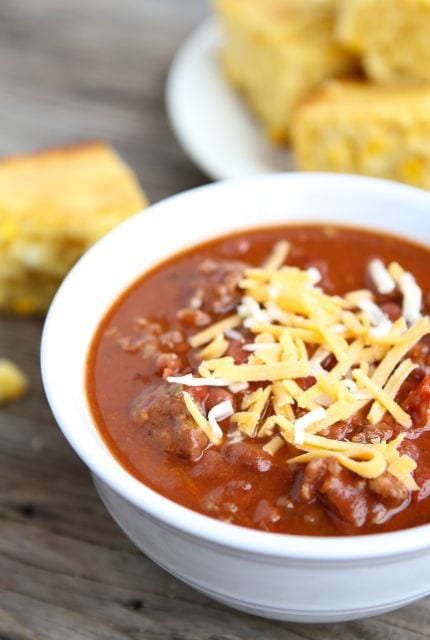 3. Dad's Spicy Chili-my dad is famous for his chili recipe! This is Josh's all-time favorite chili recipe!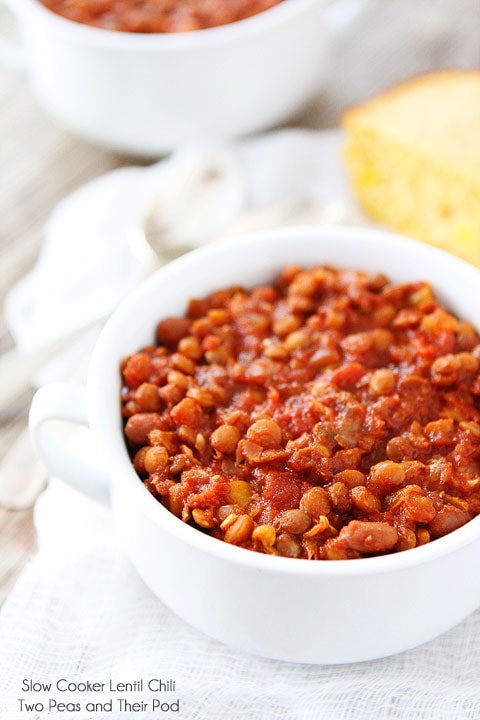 4. Slow Cooker Lentil Chili-mix things up by adding lentils to your chili! This easy slow cooker recipe is a good one!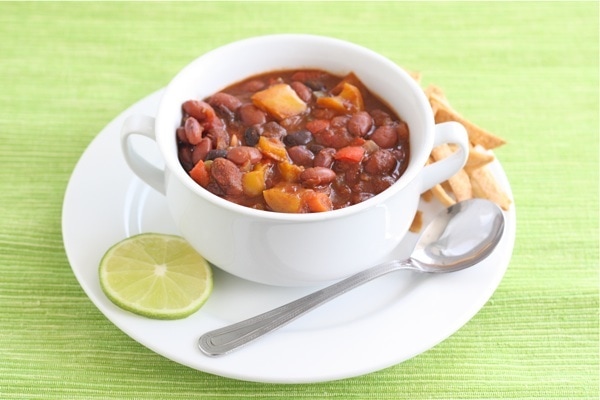 5. Easy Vegetarian Chili-we love making this when we are in a hurry! It's easy to make and full of flavor!
Chili is the perfect Super Bowl food! You can set out a buffet of chili toppings for your guests to choose from. Cheese, green onion, sour cream, avocado, crackers, and tortilla chips are all good options! And if you are like my dad you can add butter to your chili. It grosses me out, but he swears it adds something special to his bowl of chili. I will just take his word:)
Get your chili on this weekend and cheer on your favorite team! Enjoy the big game and go Seahawks! 🙂