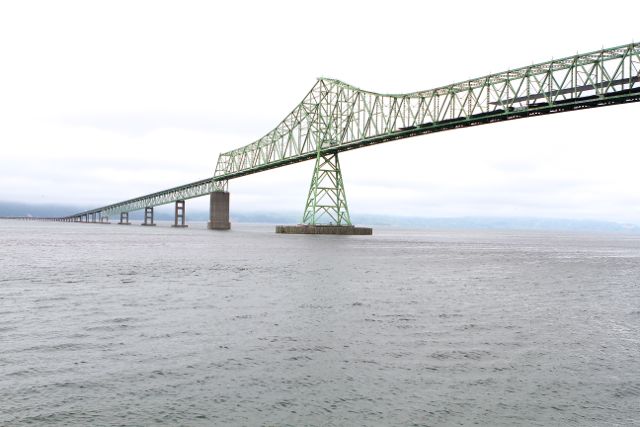 After we left Cannon Beach, we kept driving up the coast to Astoria. First, we did a little shopping downtown at Vintage Hardware. It's such a cool store. I could spend days in there. I bought a few blog props that would fit in my suitcase, but I wish I could have bought the whole store.
Next, we ate lunch at Blue Scorcher Bakery. Josh and I ordered a cup of French Lentil Soup. It was superb. I had half of a portobello pesto sandwich to go with my soup and it was very tasty. Josh also had a slice of vegetable quiche. Caleb downed his cheese, bread, fruit, and brown rice. It was so nice to have a healthy lunch on the road!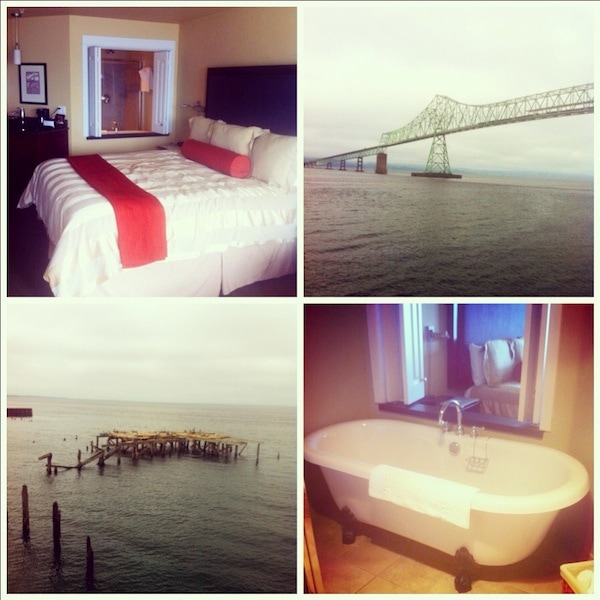 After lunch, we checked into the Cannery Pier Hotel, which is located right on the Colombia river. The view from our room was stunning. We had a private balcony where we watched the birds. Caleb learned how to say bird in Astoria:) He loved all of the birdies!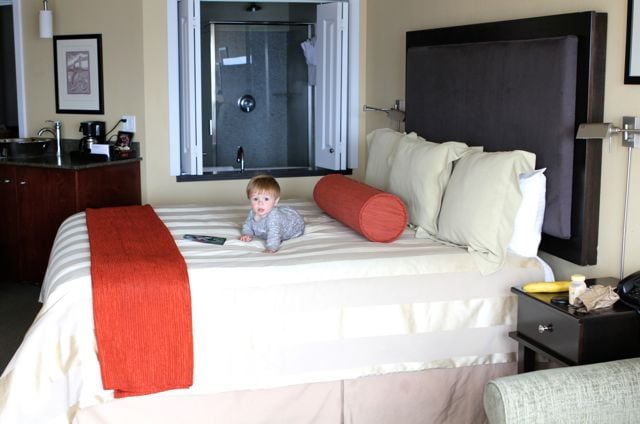 Caleb also loved our big bed.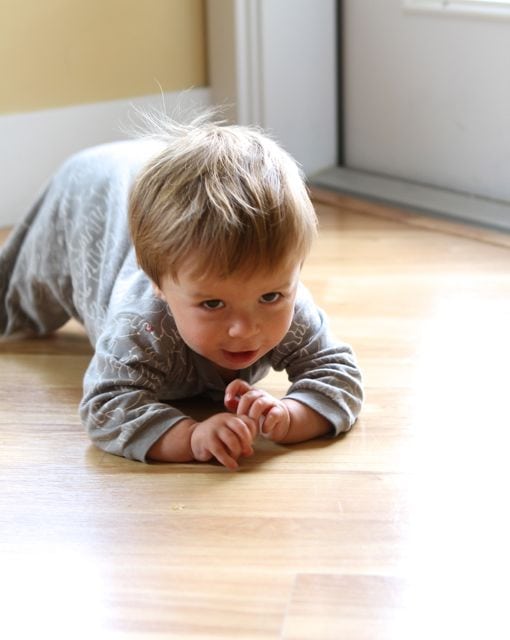 He was happy to be out of the car! He crawled around our entire hotel room. The staff at Cannery Pier Hotel was excellent. Thanks Kathleen for taking such great care of Caleb!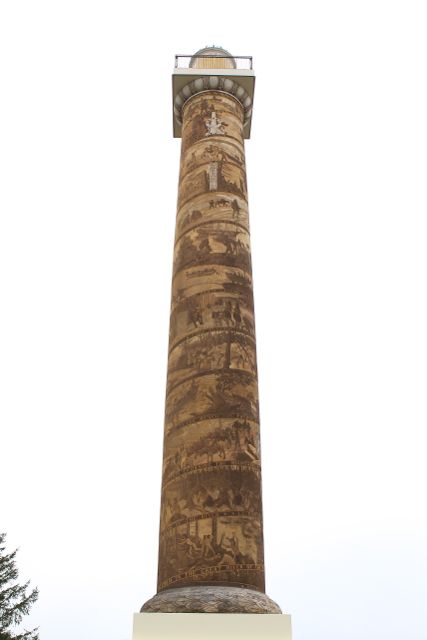 After we relaxed at the hotel, we headed out to explore Astoria. We visited the Astoria Column and climbed the steps to the top!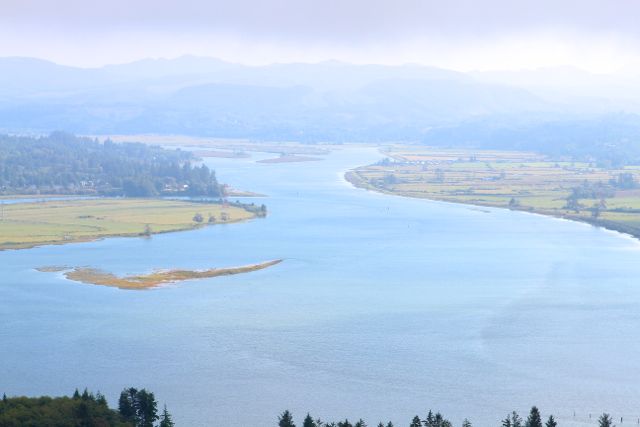 Such a great view from above!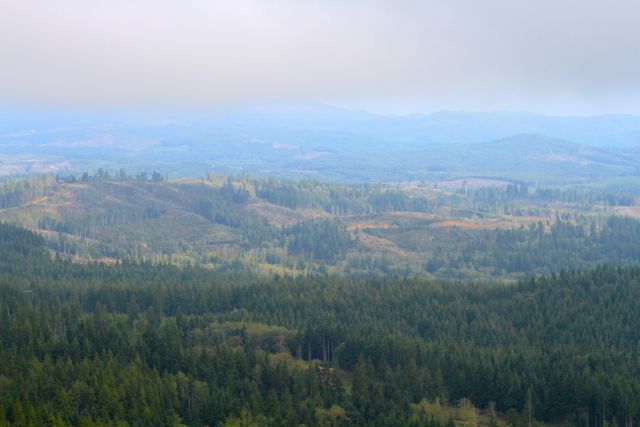 Oregon is so pretty!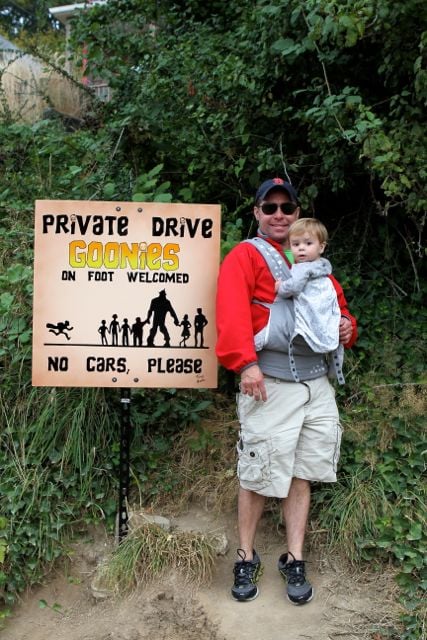 Next, we went to the famous Goonies house. I LOVE the movie Goonies so I was extra excited to see the house in person.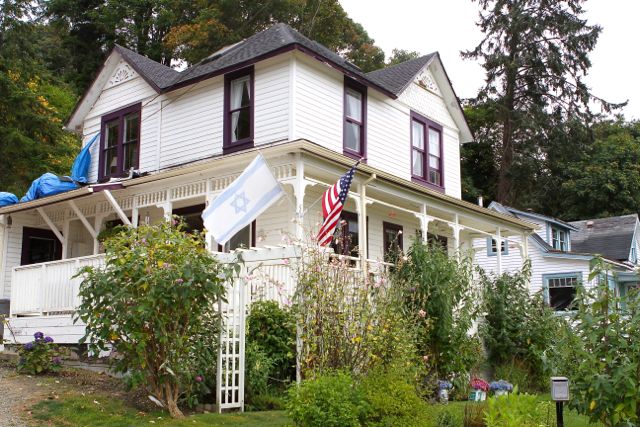 Hey you guys! Caleb did the truffle shuffle in front of the house:)
We also visited the jail that was in the beginning of the movie Goonies. It isn't a jail anymore, it is a film museum. I had no idea how many movies have been filmed in Astoria-Kindergarten Cop, Short Circuit, Free Willey, Teenage Mutant Ninja Turtles-just to name a few!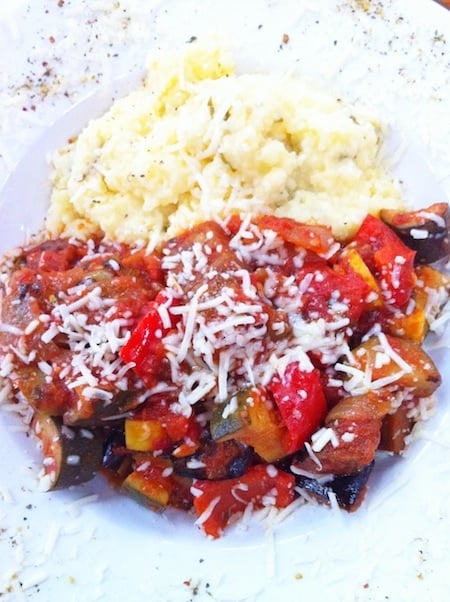 That night we had dinner at Bridgewater Bistro. I had the ratatouille with creamy basil polenta. It was so good! Caleb ate half of my meal:) Josh really enjoyed his fish 'n chips!
We had a great day in Astoria! Stay tuned for our final stop on our Oregon trip, Portland!
Check out our other Oregon posts: Bend, Newport, and Cannon Beach
Thanks Travel Oregon for sponsoring our trip to Oregon!