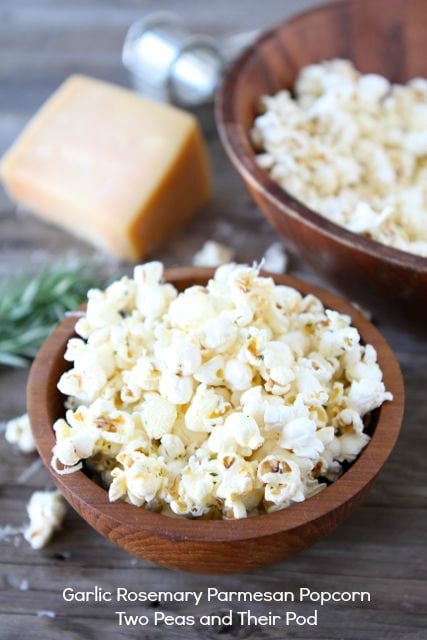 This year we are partnering with Land O Lakes® Butter and Ree Drummond, The Pioneer Woman, to create recipes and share tips as part of Land O'Lakes Kitchen Conversations. We are super excited because we love Land O Lakes® Butter and we adore Ree. She is the sweetest gal on the planet. I'll also be joined by some other wonderful gals: Brenda from A Farmgirl's Dabbles, Sommer from A Spicy Perspective and Julie from The Little Kitchen.
You can follow all the Kitchen Conversation fun this year through the hashtag #KtchnConvo on Twitter, Pinterest and Instagram.
We had our first event in February with a group of food bloggers during an online webinar. We talked about new food trends for 2013. Popcorn is supposed to be the favorite snack of 2013, so we created a savory popcorn recipe, Garlic Rosemary Parmesan Popcorn.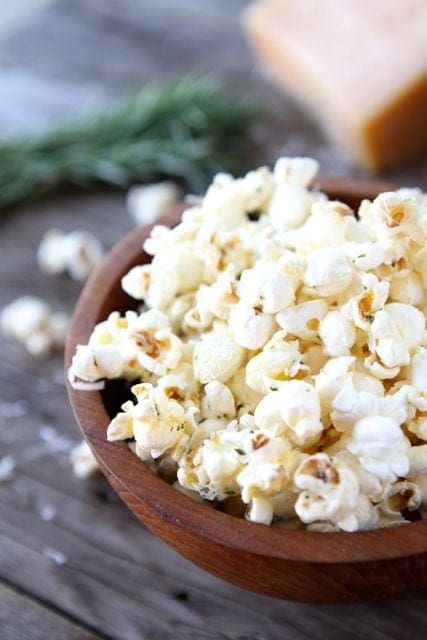 We love munching on popcorn so we are thrilled it's THE snack of 2013. We usually make sweet popcorn recipes-Twix Caramel Popcorn, Biscoff Cookie Popcorn, and Reese's Peanut Butter Cup Popcorn are a few of our favorites. We decided to mix things up by creating a savory popcorn recipe and I'm so glad we did because this Garlic Rosemary Parmesan Popcorn is a new favorite!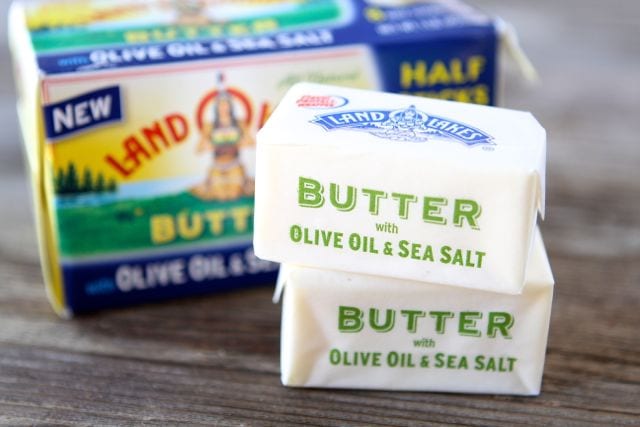 We used Land O Lakes® Butter with Olive Oil & Sea Salt, which comes in half sticks. The pre-measured half sticks are easy-to-use and are individually wrapped to keep the butter tasting fresher longer. And it was the perfect amount of butter for our popcorn recipe.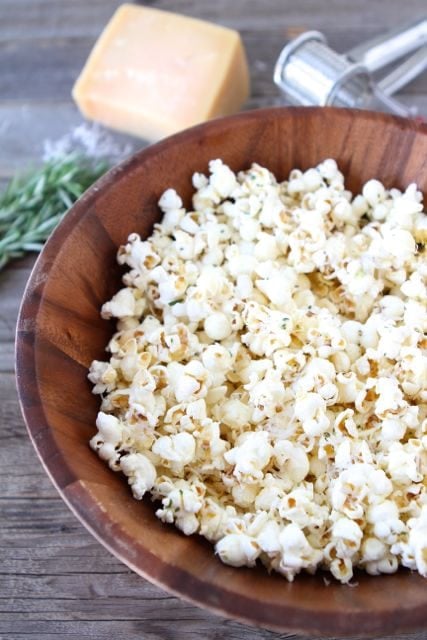 We melted the Butter with Olive Oil & Sea Salt in a small pan and added garlic and fresh rosemary. We popped the popcorn on the stove and drizzled it with the garlic rosemary butter. We sprinkled freshly grated Parmesan cheese and a little salt over the popcorn and gave it a good toss.
The popcorn is garlicky, buttery, cheesy, and salty with a nice rosemary flavor. We devoured a bowl of popcorn while we watched a movie. This popcorn is perfect for movie night, game day, parties, or everyday snacking. I think it would also make a great gift. Package it up in a cute bag and pass it out to your friends and family.
Be a trendsetter in 2013 by making Garlic Rosemary Parmesan Popcorn. I know we will be making this easy popcorn recipe over and over this year.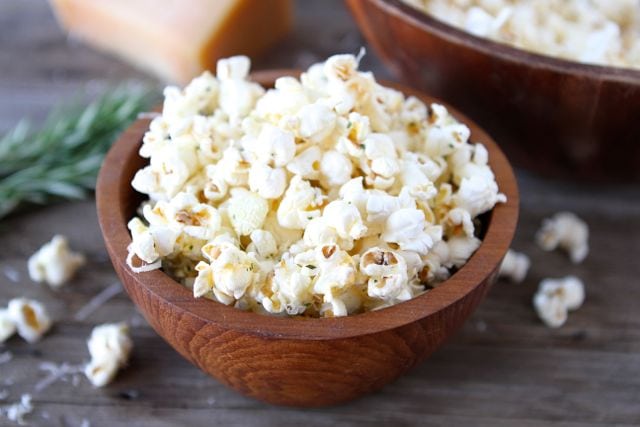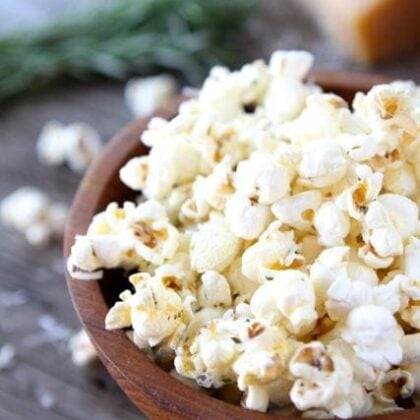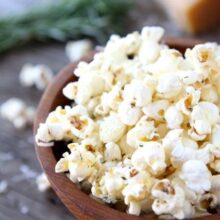 Garlic Rosemary Parmesan Popcorn
Buttery popcorn with garlic, rosemary, and Parmesan cheese. This popcorn is perfect for movie night, game day, or everyday snacking.
Ingredients
Instructions
In a small saucepan, melt the butter over medium-low heat. Stir in the garlic and fresh rosemary. Cook for 1-2 minutes, until garlic is lightly browned. Remove from heat and set aside.

To pop the popcorn, heat the canola oil in a 3-quart saucepan on medium high heat. Put a couple popcorn kernels into the oil to see if it is hot enough. If they pop, then it's ready.

Add the popcorn kernels in an even layer. Cover the pan with a lid, remove from heat for about 30 seconds. Return the pan to the heat and gently shake the pan by moving it back and forth over the burner. You will hear the popcorn popping. Keep the lid slightly ajar so the steam can escape. If you remove the lid completely, you will have a popcorn mess. When the popcorn is done popping, remove the pan from the heat. Pour the popcorn into a large bowl.

Pour the butter, garlic, and rosemary mixture over the popcorn and gently toss. Sprinkle Parmesan cheese over the warm popcorn. Season with salt, to taste.

Note-you can use microwave or air-popped popcorn if you wish.
Have you tried this recipe?
Leave a comment below and share a photo on Instagram. Tag @twopeasandpod and hashtag it with #twopeasandtheirpod
Disclosure-this post is in partnership with Land O' Lakes for their Kitchen Conversations blogger program and this giveaway is being provided by Land O' Lakes. All opinions are our own. We love Land O Lakes butter!