Oatmeal Chocolate Chip Cookies-everyone needs this cookie recipe! They are a favorite at our house! You can't go wrong with oatmeal chocolate chip!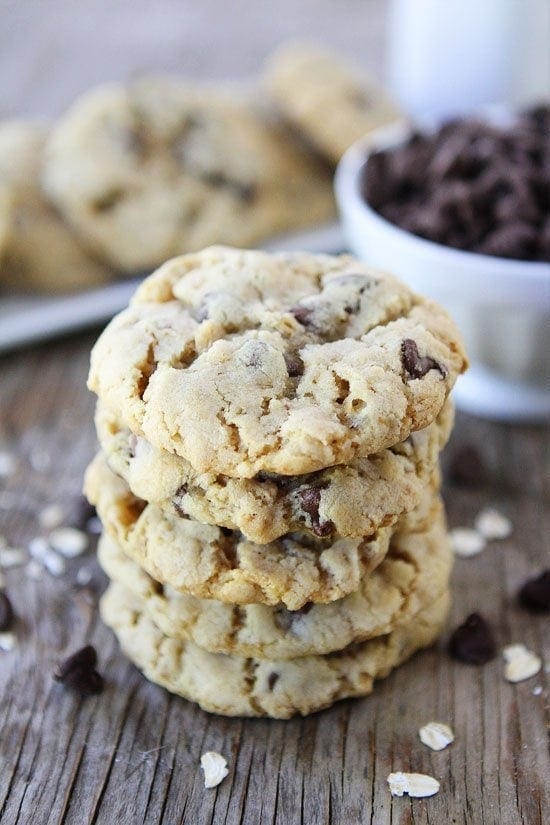 My sister was sick over the weekend so we got to babysit our niece, the Aubers!! We had a ton of fun!! She is a true joy to be around. We danced, went to the park, colored, sang songs, and baked our favorite Oatmeal Chocolate Chip Cookies. They are our favorite! We bake them all of the time! Aubrey loved them and so did we! Note-you will probably want to double the batch because they never last long!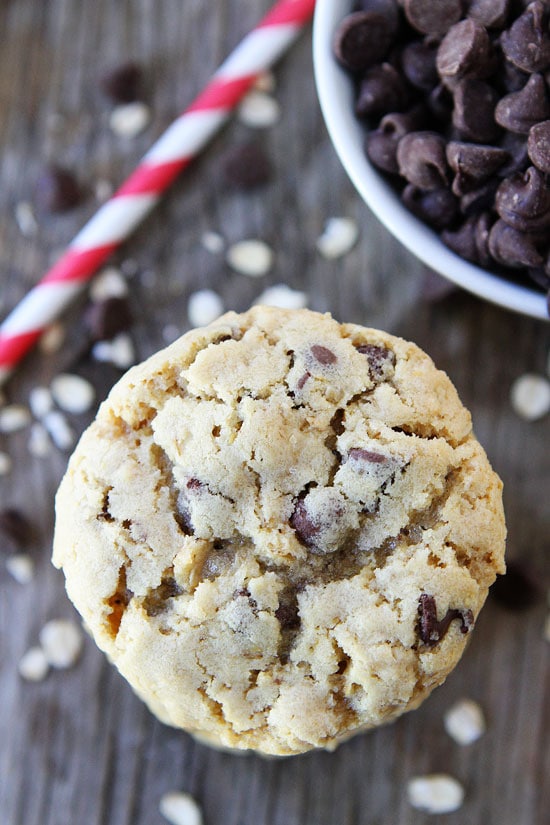 Grab a glass of milk and enjoy our favorite Oatmeal Chocolate Chip Cookies! You can't go wrong with these classic cookies!
Oatmeal Chocolate Chip Cookies
Our favorite cookie recipe! You might want to double the batch because they never last long!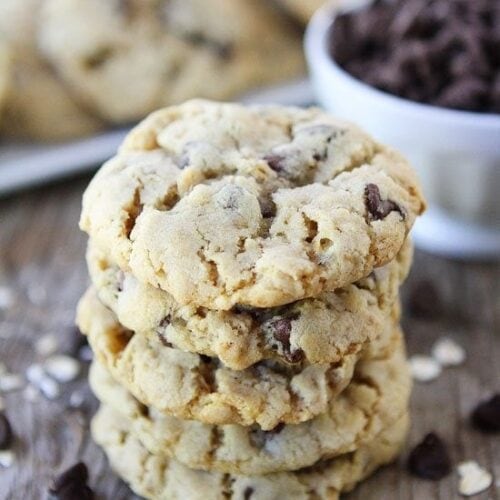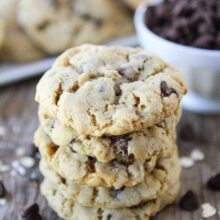 Prep Time

15 minutes
Cook Time

10 minutes
Servings

2 dozen cookies
Ingredients
1 1/4 cups all-purpose flour
1/4 teaspoon salt
1/2 teaspoon baking powder
1/2 teaspoon baking soda
1/2 cup softened unsalted butter
1/2 cup brown sugar
1/2 cup granulated sugar
1 large egg
1 teaspoon vanilla extract
1 1/4 cups old fashioned oats
1 cup chocolate chips we use semi-sweet
Sea salt for sprinkling on top of cookies if desired
Instructions
Preheat oven to 375 degrees F. Line a large baking sheet with a Silpat baking mat or parchment paper and set aside.

Whisk together the dry ingredients in a medium bowl. Set aside.

Using a stand mixer, beat the butter and sugars together until creamy, about three minutes. Add the egg and vanilla, mix until combined. Slowly add the dry ingredients to wet ingredients. Mix until just combined. Stir in the oats and chocolate chips.

Drop cookies on baking sheet, about 2 inches apart. Sprinkle cookies with sea salt, if desired. Bake for 10-12 minutes or until cookies are light brown around the edges. Remove cookies from oven and let cool on baking sheet for two minutes. Transfer to a cooling rack and cool completely.