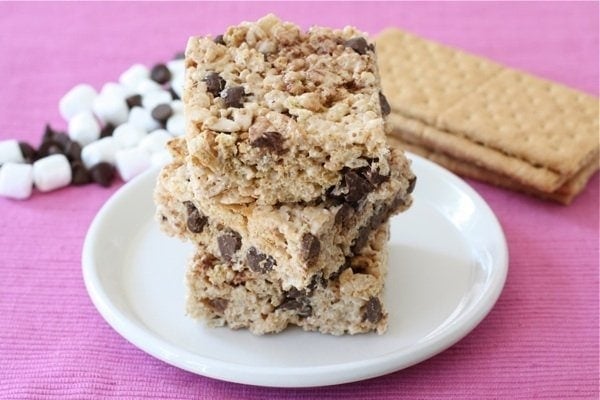 This week we celebrated National S'mores Day-yes, there is an actual day, by making S'more Rice Krispie Squares. I found the recipe on Tasty Kitchen and fell in love. I have already made them twice:) They are super easy to make and you don't even have to turn on the oven. I love no-bake treats during the hot summer months.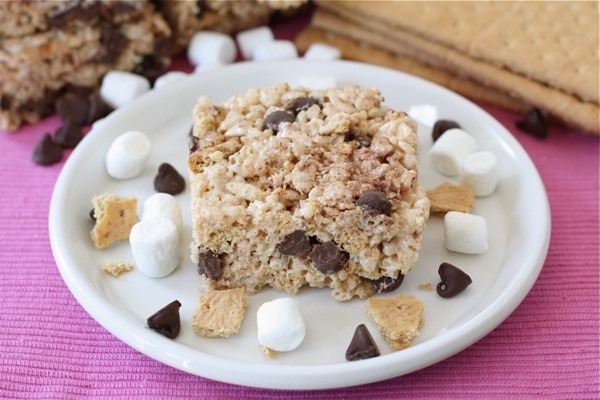 If you like Rice Krispie treats and S'mores-you will love these squares. You start with a basic Rice Krispie treat, but then you add in crushed graham crackers and chocolate chips. If you want a S'mores treat without making an ooey, gooey mess, make these S'more Rice Krispie Squares. Kids and adults love them! For the recipe and step-by-step instructions, check out my post on Tasty Kitchen. Thanks City Baked for the recipe.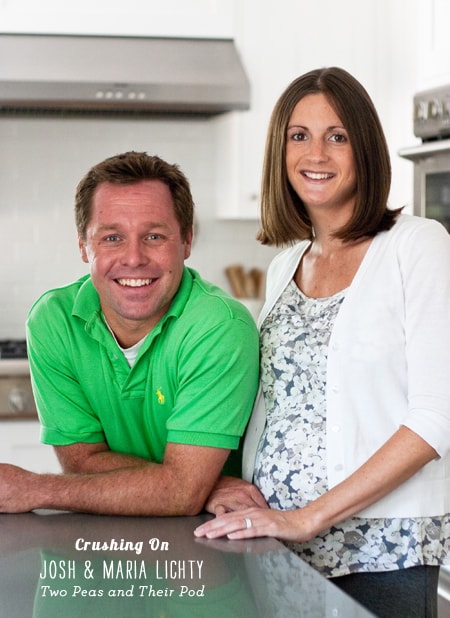 Photo via Foodie Crush
We were recently featured on the fabulous online Food Magazine, Foodie Crush. Check out our feature-there is a fun Q&A and some photos of the baby bump:) There is also an exciting announcement about a Holiday Cookie event for food bloggers! I will be the contributing editor for the event, so make sure you visit Foodie Crush for all of the details and get your holiday cookies ready! Submissions are due September 1st-so get baking!
On a sad note, one of my dear food blogging friends, Jennifer Perillo, lost her husband, Mikey, to a sudden heart attack this week. I have been thinking about Jennie and her family all week wondering what I can do to help. Jennie wrote a touching post on Tuesday thanking everyone for their support and asked everyone to bake Mikey's favorite peanut butter pie today. She wants everyone to share the pie with someone you love. I am not baking a peanut butter pie, because Josh is allergic, but I will be baking his favorite Key Lime Pie in honor of Mikey. Life is precious. Please hug the ones you love and bake a pie in honor of Mikey. Our thoughts and prayers go out to Jennie and her family.