Funfetti Cookies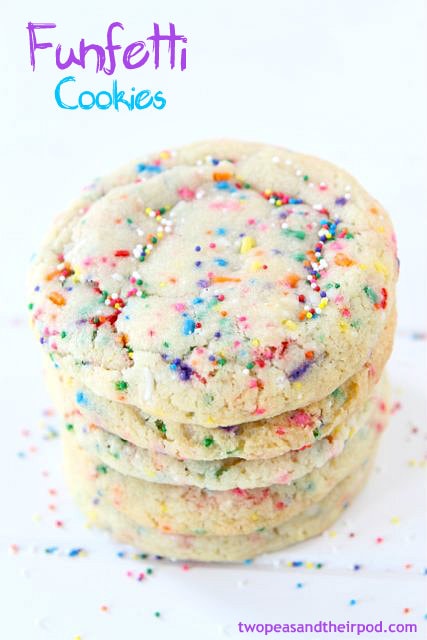 Happy Memorial Day! I hope you are all enjoying the holiday. We are headed to our friend's house for a barbecue, but first, I need to share with you a FUN cookie recipe that I got from my blogging friend, Juila. We have almost the exact same taste in food, it is kind of scary:) So when I saw her Funfetti Cookie recipe, I knew I had to try them.
These Funfetti Cookies are awesome in every way. If you are looking for a last minute treat for your holiday, make these Funfetti Cookies. They are easy to make and perfect for a party!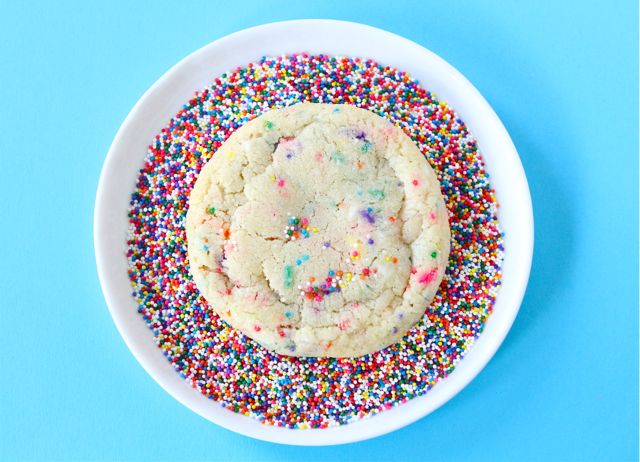 OTHER RECIPES
The soft sugar cookies are loaded with bright colored sprinkles. Cookies and sprinkles make me happy so these cookies pretty much ensure pure bliss! You have to smile while eating these cookies, it is a requirement:) These cookies are perfect for birthday parties, showers, barbecues, bake sales, or just because. You can never go wrong with a Funfetti Cookie!
For the recipe and step-by-step photos, visit Tasty Kitchen!
And Caleb turned 8 months old yesterday! Here is a little update post about our precious little pea! Have a great day everyone!