The final stop on our ten day Oregon trip-Portland! A great place to end our trip, don't you think? Josh was tired of driving so Caleb drove us into Portland. Just kidding:)
We were in Portland for Feast Portland-a celebration of Oregon's bounty. We made sure we had time to explore Portland and eat our way through the city too:)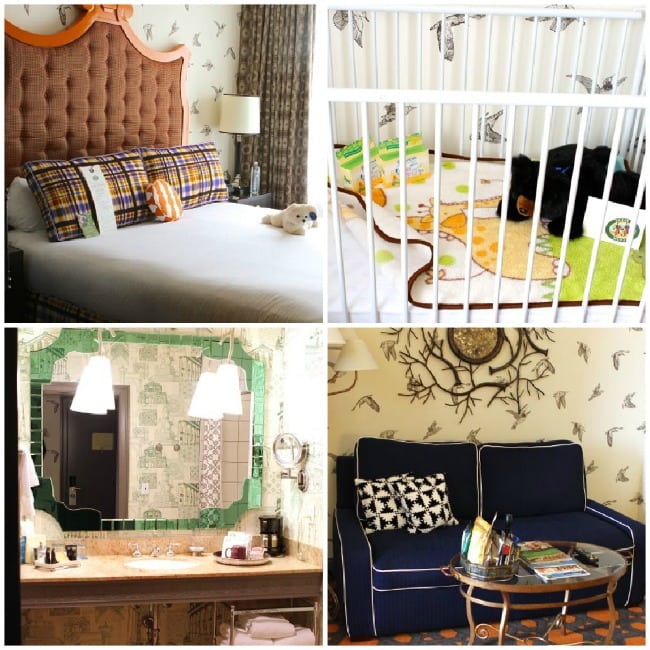 We stayed at the fabulous Hotel Monaco in downtown Portland. Our room was very spacious and became our home for four days. It was nice staying in one spot for a few days after all of our travels. I loved the funky and unique decor! Caleb loved the birds on the wall. He kept pointing to them and said bird all day long:)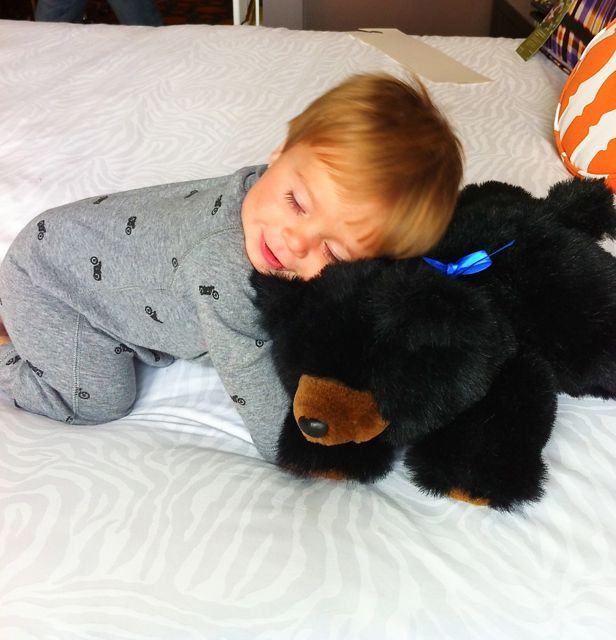 The Hotel Monaco spoiled Caleb. They gave him his own special crib with a soft blankie, a baby shampoo kit, and a big fuzzy teddy bear. Caleb loved snuggling with his new bear! They also brought in a fish tank for Caleb. Thank you Hotel Monaco for taking such great care of our sweet little pea!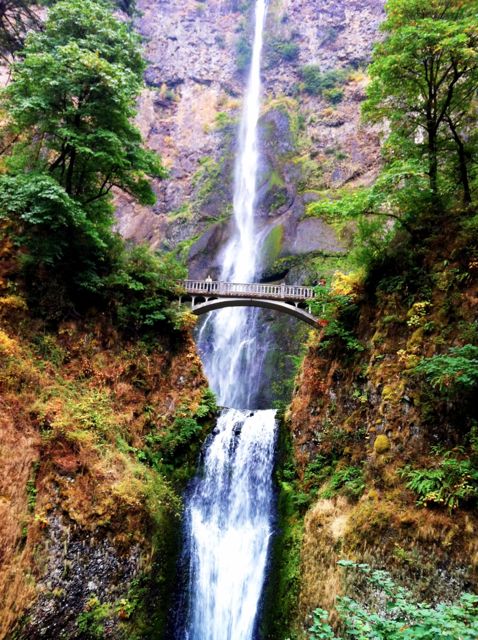 We met up with Kevin and Amanda in Portland and were so excited to hangout! For our first day together, we decided to head out of the city to see Multnomah Falls. Josh and Caleb hiked to the top. Ok, Caleb didn't hike, Josh pushed him the stroller:) The rest of us took our time taking photos and enjoying the beautiful scenery.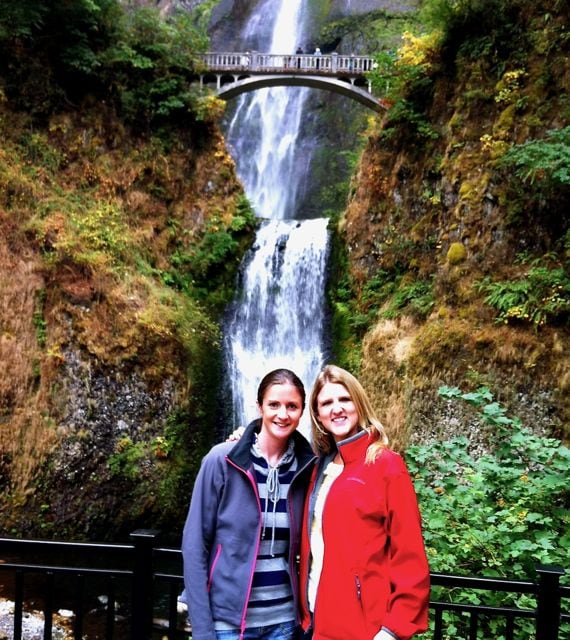 The falls are gorgeous!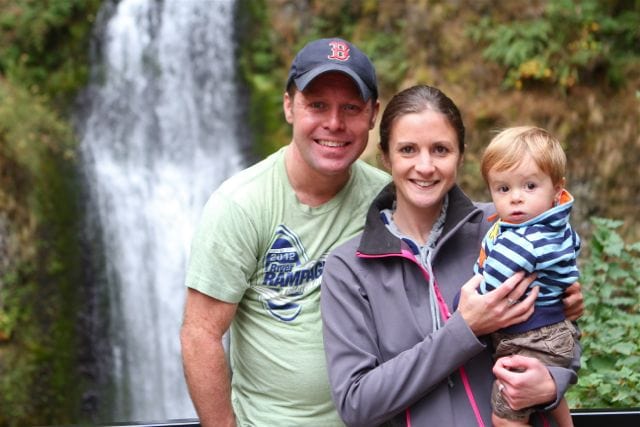 Thanks Amanda for taking a family photo of the peas!
The rest of our time in Portland involves a lot of eating! Amanda and I made sure we hit all of the hot sweet spots in Portland. Here are a few of my favorite eats in Portland.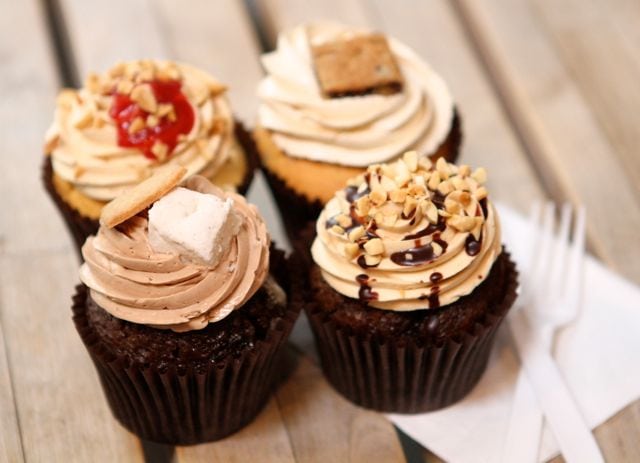 Cupcakes from Cupcakes Jones! We ordered a S'mores, Peanut Butter Cup, PB & J, and Chocolate Chip Cookie. I really liked the Chocolate Chip Cookie cupcake-of course, but the PB & J was my favorite! The cake was light and I loved the peanut butter frosting. The cupcake wasn't too sweet. It tasted just like a PB & J:)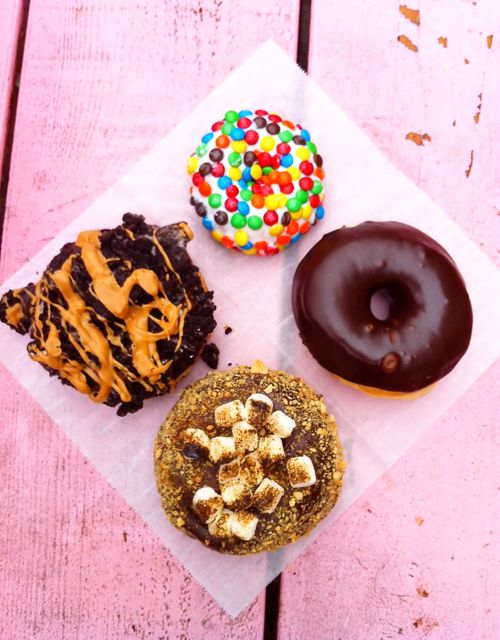 Yes, we went to Voodoo Doughnut. I am not a doughnut fan, so I didn't order anything but had a taste of Amanda's. They have some of the weirdest doughnut creations! Josh did enjoy his maple bar.
One morning we went to Mother's Bistro for breakfast. I split the Crunchy French Toast with Amanda-thick slices of challah bread dipped in cornflakes and grilled until golden brown. Mmmm!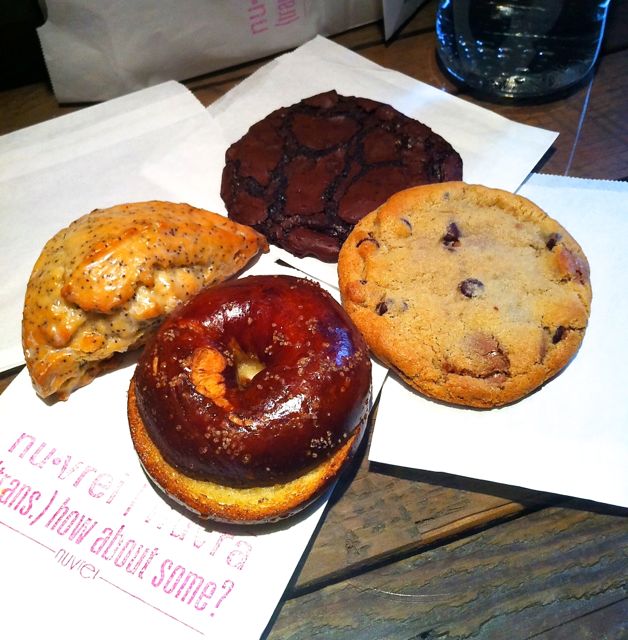 We also went to Nuvrei Bakery. We sampled the salted pretzel bagel, chocolate chip cookie, flourless chocolate cookie, and lemon poppyseed scone.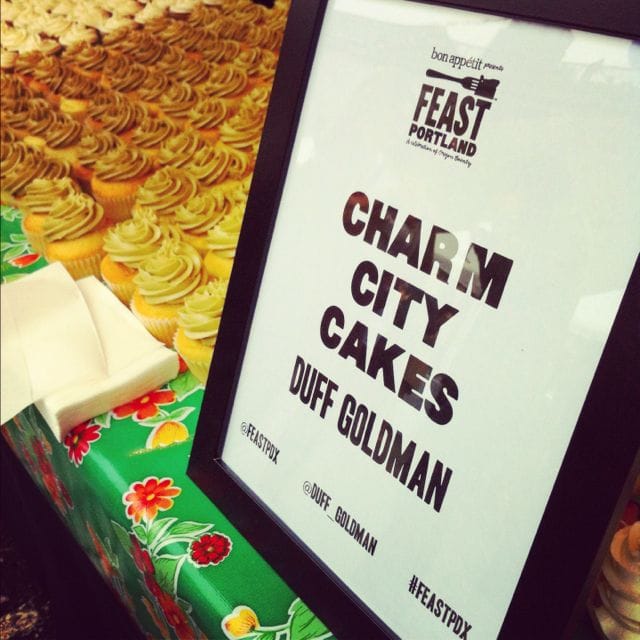 We got to enjoy cupcakes made my the one and only Duff Goldman at the Feast. Amanda said the vanilla cupcake was perfect! I sampled the carrot cake cupcake. It was tasty too!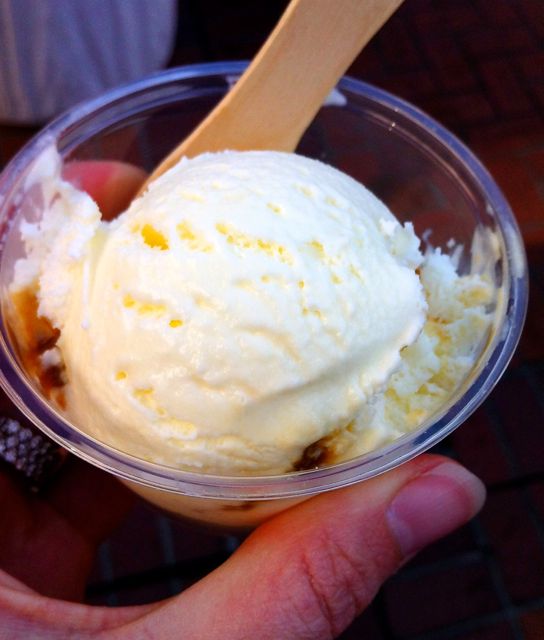 We also sampled Salt and Straw ice cream at the Feast. The Sea Salt Ice Cream with Caramel Ribbon was divine! I don't even remember how many scoops I had:)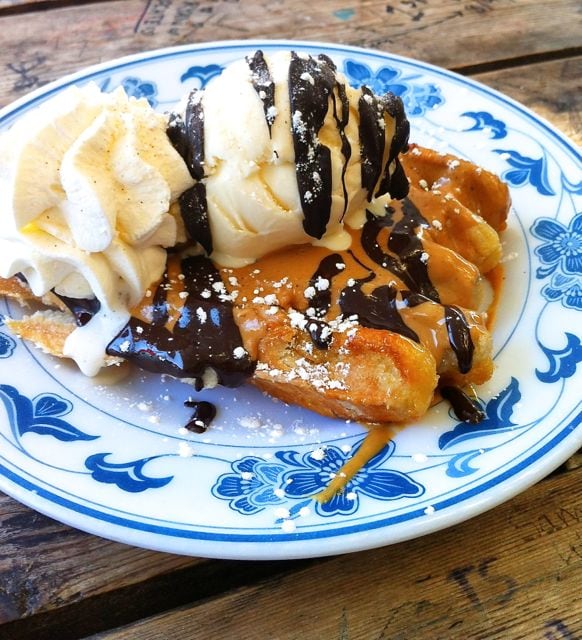 We went on a long walk to find the Waffle Window with Kevin, Amanda, and Lauren and her cute family. The waffles were well worth the walk. A peanut butter chocolate waffle with ice cream and whipped cream-WOW! Breakfast or dessert? You decide:)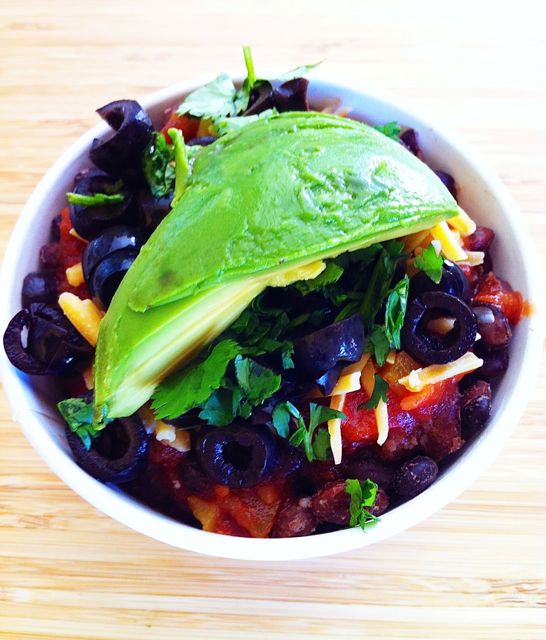 Everyone told me I HAD to try The Whole Bowl while I was in Portland. I was craving "real" healthy food, so grabbed a bowl for lunch one day. It hit the spot. The Whole Bowl is made of a medley of brown rice, red and black beans, fresh avocado, salsa, black olives, Tillamook cheddar, cilantro, and their famous Tali Sauce. That Tali sauce is amazing! I need to recreate it!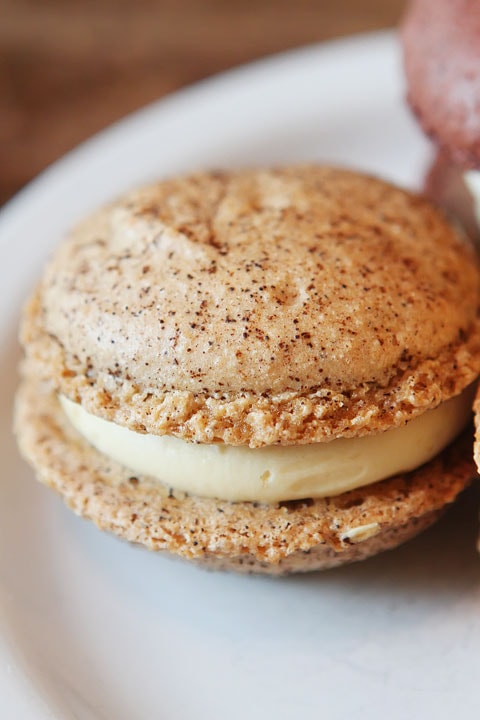 The Salted Caramel Coffee Macaron at Ken's Bakery was the BEST sweet I ate in Portland. I am still dreaming about it! The macaron was perfect and the flavor was out of this world! Thanks Amanda for the photo!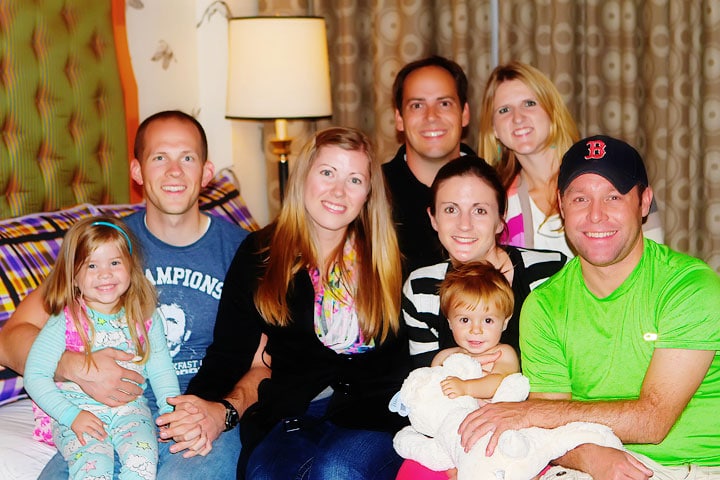 On our final night in Oregon, we went to dinner with Travel Oregon, Kevin and Amanda, Lauren and her family, and Ashley and her family at Genoa. It was the perfect ending to a wonderful vacation. And don't you love the "family photo" Amanda took back at the hotel? Caleb has a little crush on Lauren's daughter. She is a cutie pie!
Thanks again Travel Oregon for a trip of a lifetime! We had the best time from start to finish. Oregon really is a beautiful state. You all need to put Oregon on your travel bucket list! We can't wait to come back!
Check out our other Oregon posts: Bend, Newport, Cannon Beach, and Astoria!
Thanks for the memories Travel Oregon!