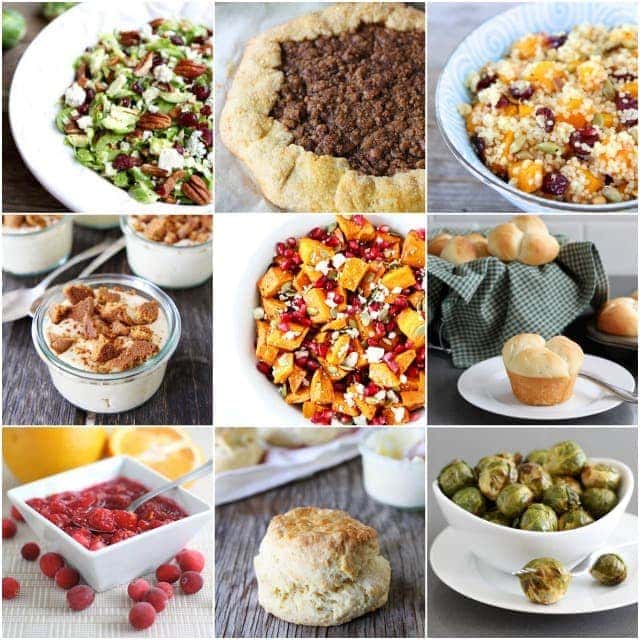 Thanksgiving is tomorrow! If you are looking for some last minute recipe ideas, we are sharing 15 of our favorite Thanksgiving recipes. Don't worry, you still have time to make these recipes. They are all pretty easy! You might have to fight your way through the grocery store if you haven't done your shopping yet, but put on your game face and get it done! These recipes are worth the fight!
1. Chopped Brussels Sprouts with Dried Cranberries, Pecans, and Blue Cheese
2. Apple Cinnamon Streusel Galette
3. Quinoa Salad with Butternut Squash, Dried Cranberries, and Pepitas
5. Sweet Potato Pomegranate Salad
7. Fresh Cranberry Orange Sauce
9. Roasted Brussels Sprouts with Balsamic Vinegar
1o. Sourdough Stuffing with Mushrooms, Apples, and Sage
11. Maple Roasted Butternut Squash and Apple Salad
12. Pumpkin Chocolate Chip Bars
13. Cranberry Orange Roasted Brussels Sprouts
We hope you enjoy these recipes! Have a very Happy Thanksgiving!