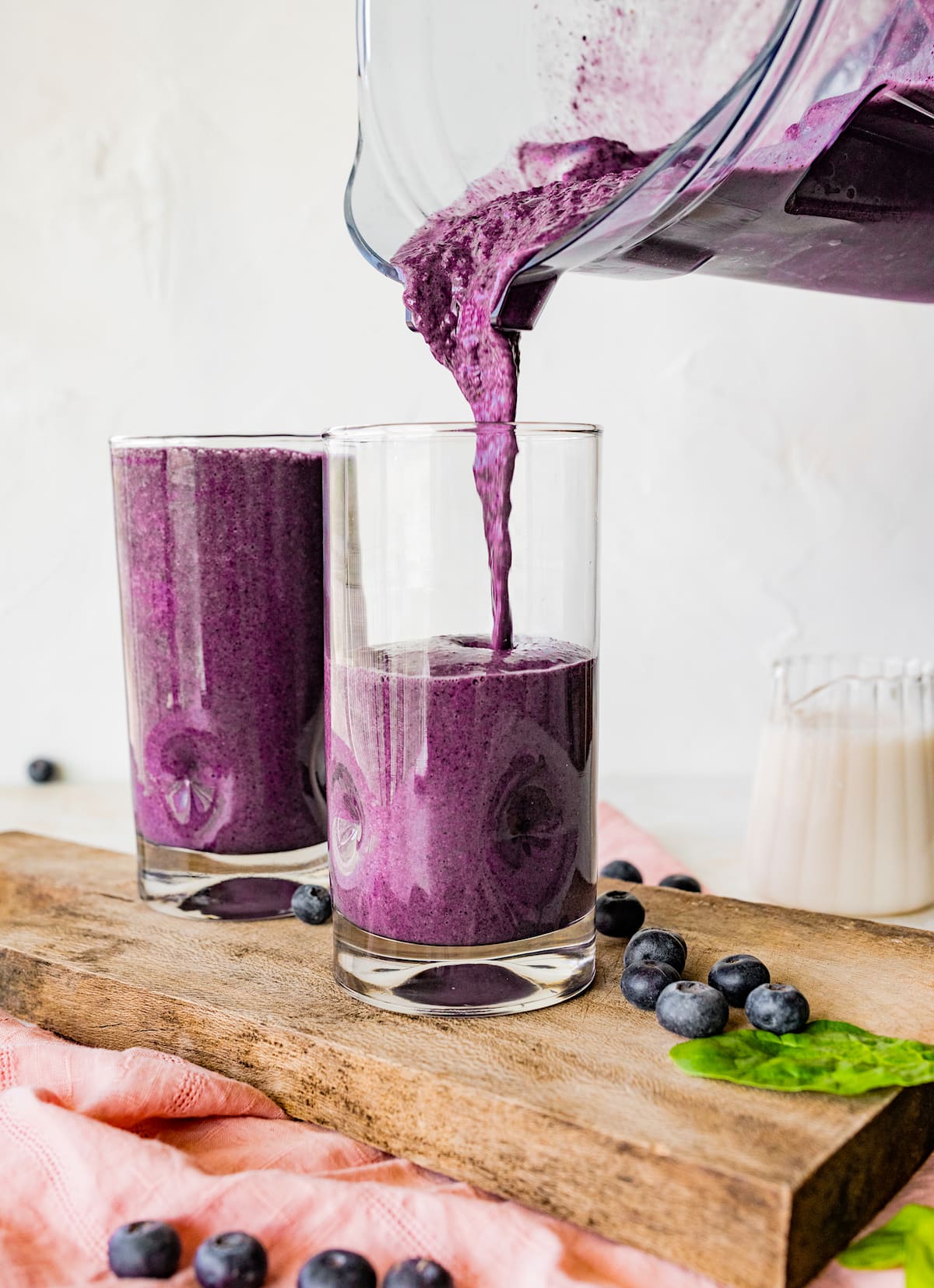 I LOVE my morning smoothie! Not only are they an easy way to get fruit and greens into your diet, but they're also a quick and easy breakfast for busy mornings. Just toss things in a blender and you're good to go.
I've used many blenders and I found that some are better than others as the best blenders for smoothies. I find that these appliances are better and more efficient when my kids request a peanut butter banana smoothie for a sweet snack, or when I whip up this easy blueberry smoothie recipe.
Below, I'm ranking my favorite picks as the best blenders for smoothies. They're the best at crushing frozen fruits and ice for that super creamy texture that makes a smoothie taste extra yummy! They come at a variety of prices too so you can find the best option for your kitchen!
My Top Picks:
Reviews of The Best Blenders for Smoothies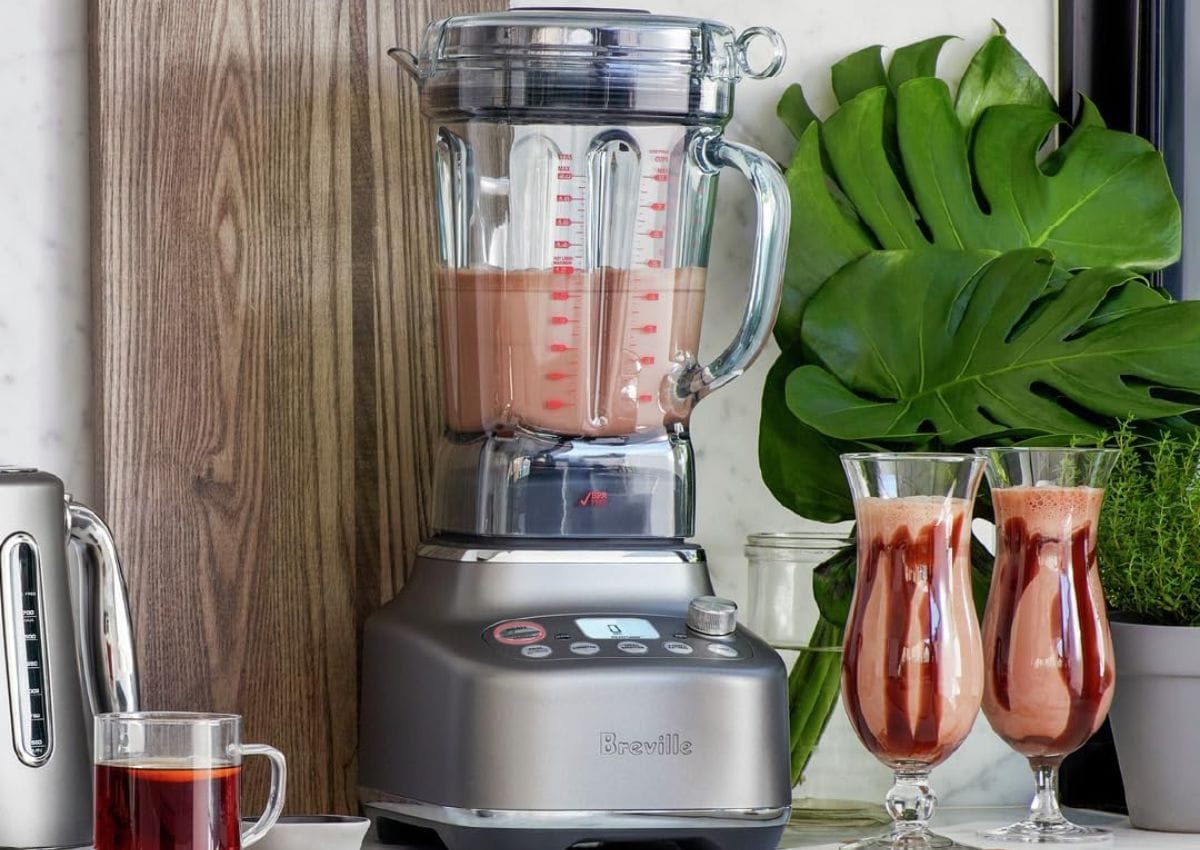 I've tried a lot of blenders over the years, but my personal pick for making smoothies is the Breville Super Q Blender. This device can turn frozen fruits, nut butters, and any of your favorite mix-ins into a creamy smoothie in no time with its 12 speed settings.
It also has 5 pre-programmed buttons, so you can just click the "smoothie" button for blended ingredients and the perfect consistency every single time. Plus, it's quieter than other options thanks to its noise suppression technology, making it amazing for preparing breakfast smoothies without waking up the rest of the house. This model even includes a 24-ounce blender cup so you can make a single serving with ease for a quick solo breakfast.
The Specs:
Settings: 12
Capacity: 68 fl oz
Weight: 18 lbs
Dishwasher safe: Yes
Dimensions: 10.5″ W x 8.1″ D x 18″ H
The Pros:
Variety of speed settings
Large blending jug
Noise reduction
Easy to clean
The Cons:
Expensive
Takes up a lot of counter space
What Others are Saying:
CNN Underscored and Tom's Guide both call the Breville Super Q the best blender and Reviewed named it the best upgrade pick.
Buy the Breville Super Q Blender: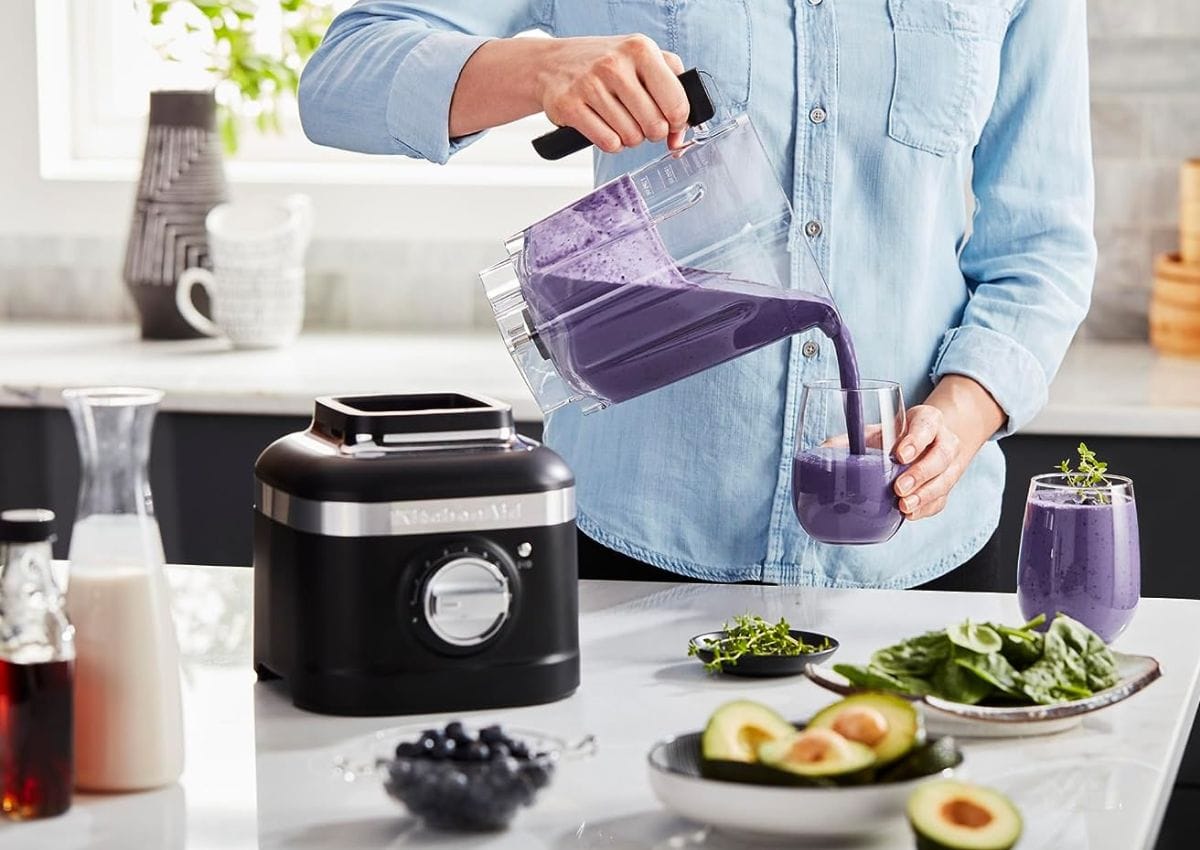 This KitchenAid pick is another high-power blender, but it's much more affordable compared to the Breville Super Q. I've also found that it works well with smoothies too! It has 5 speed settings and will automatically adjust the speed intensity to blend tough ingredients like nuts or ice into a smooth consistency. This model doesn't include a personal-sized blending cup, so it's best for making a larger batch of smoothies that you can then pour into glasses or a to-go cup.
That also makes it a bit more annoying to wash if you're only making a smoothie for one. As a bonus, this model is sleek-looking and available in a variety of colors that'll suit your kitchen aesthetic, if you plan to leave it on your countertop.
The Specs:
Settings: 5
Capacity: 56 fl oz
Weight: 12 lbs
Dishwasher safe: Yes
Dimensions: 9.02″ D x 7.59″ W x 15.8″ H
The Pros:
Great option for price
Available in several colors
Variety of speeds
Large blending jug
The Cons:
Takes up a lot of counter space
Doesn't include personal blending cup
What Others are Saying:
RealHomes and Popular Mechanics list this as one of the best blenders and call out its sleek design and stylish color options.
Buy the KitchenAid K400 Blender: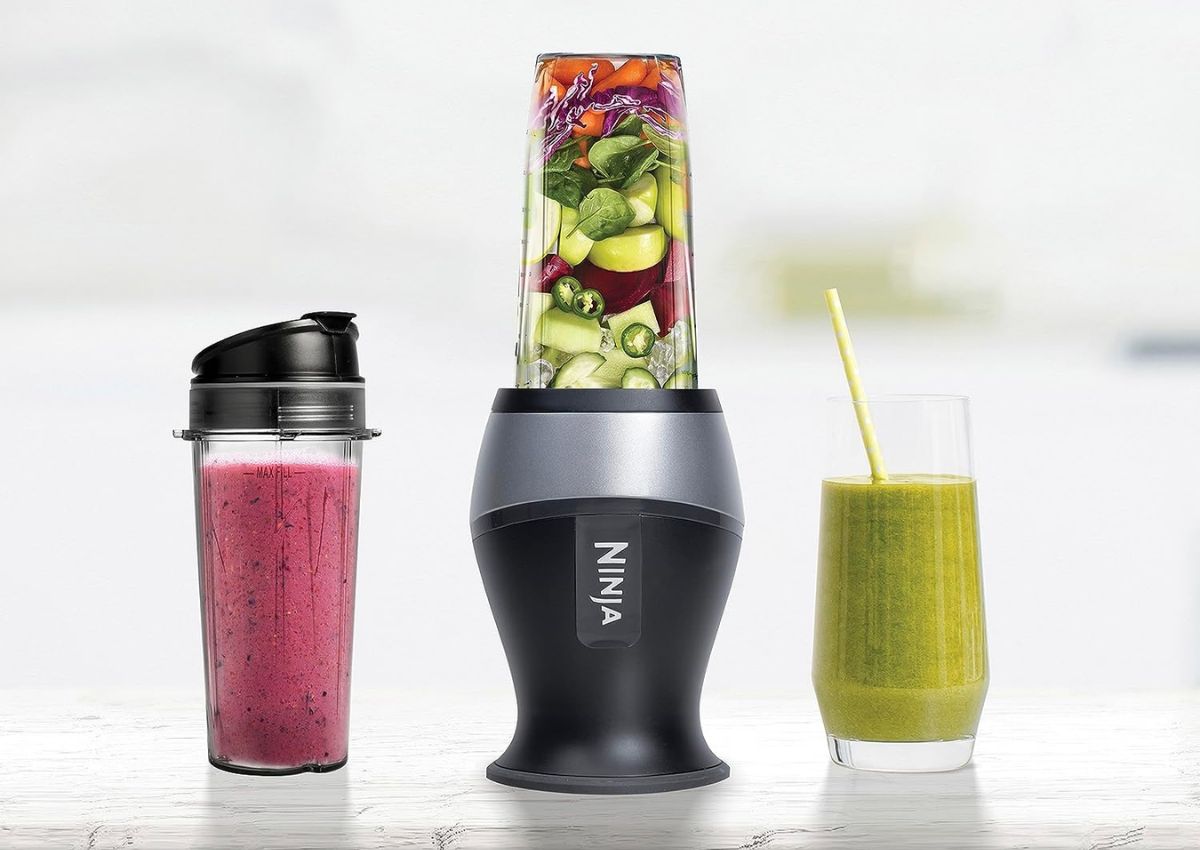 Only want to make a smoothie for one? This Ninja smoothie blender is the way to go if you want a simple model that'll make just a single serving. It's powerful enough to blend whole fruits and veggies, but small enough to pack away in your cabinet in between uses. It's not as powerful as the bigger blenders, so I wouldn't recommend using it to make nut butters or hot sauces, but it's good enough to blend frozen fruits well.
This is also a great budget buy for anyone who wants to get into making smoothies regularly but isn't ready to commit to a larger, pricier machine.
The Specs:
Settings: 1
Capacity: 16 fl oz
Weight: 3.06 lbs
Dishwasher safe: Yes
Dimensions: 4″ D x 4″ W x 13″ H
The Pros:
Inexpensive
Lightweight
Compact
The Cons:
What Others are Saying:
The Ninja Fit Compact Personal Blender has a 4.7-star rating from 42,000 reviews on Amazon. It's also Food & Wine's best value pick of the best personal blenders.
Buy the Ninja Fit Compact Personal Blender: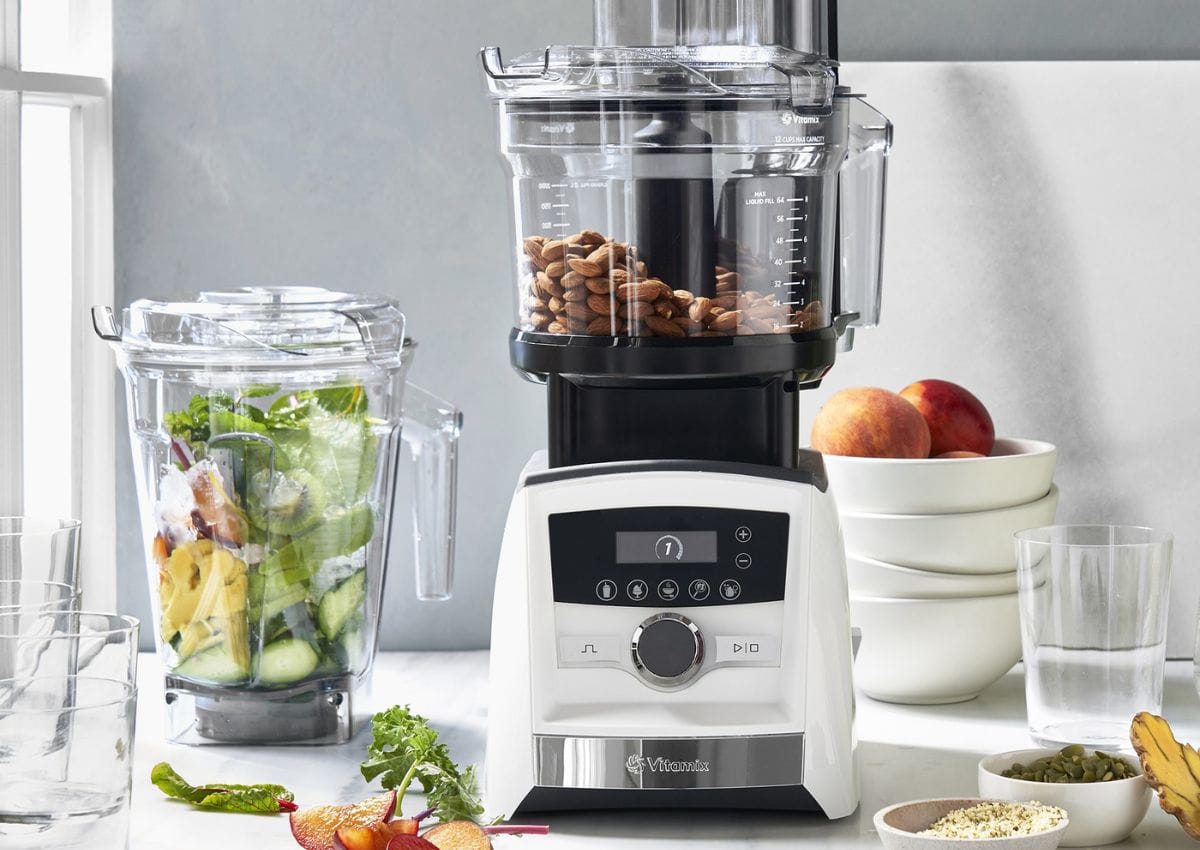 Vitamix is well known for its blenders and the Ascent model is top-tier when it comes to morning smoothies. It's pretty pricey, but I still think it's worth it! It has 10 speed settings and, like the Breville, features 5 buttons pre-programmed for smoothies, soups, and more. With 120 volts of power, it also makes the creamiest smoothies ever. But the coolest part? You can control the settings on the touchscreen or an app on your phone.
The Specs:
Settings: 10
Capacity: 64 fl oz
Weight: 14.92 lbs
Dishwasher safe: Yes
Dimensions: 8″ D x 11″ W x 17″ H
Components: 64 fl oz jug, tamper, cookbook
The Pros:
Variety of speed settings
Variety of colors
Large blending jug
Easy to clean
The Cons:
Expensive
Takes up a lot of counter space
What Others are Saying:
This Vitamix blender is Good Housekeeping's best overall pick and Reviewed's best upgrade option. It also has a 4.8-star rating from more than 2,000 Amazon reviews.
Buy the Vitamix A3500 Ascent:
Other Blenders for Smoothies to Consider
Vitamix has proven to be a top-notch blender brand, and this model is also popular because of its 10 speeds and powerful motor that makes it great for smoothies. It's not as expensive as e the 3500 Ascent, but it is a bit taller which makes it tricky to keep and use under cabinets. But if you want a Vitamix for less, this is still a great choice. The Vitamix 5200 is available at Amazon for $468.92.
The Magic Bullet is well-known for being a great compact, single-serve blender that comes with 3 different cup sizes, which makes it good for sauces as well. It's also slightly more affordable than the Ninja Fit if your budget is tight. That said, it's not as sleek or as powerful as the Ninja and it weighs a little more. The NutriBullet Magic Bullet Blender is available at Amazon for $39.99.
Another budget buy is this blender from Hamilton Beach. It has thousands of rave reviews on Amazon and is a medium-sized option with a 40-ounce container. I do think it makes more sense to splurge on a more powerful and larger blender that can whip up more ingredients at once or go with a single-serve option if you're the only one who will drink them. The Hamilton Beach Power Elite Multi-Function Blender is available at Amazon for $39.99.
This Oster smoothie blender is another great option with plenty of rave Amazon reviews to back it up. Similar to the Hamilton Beach option, it's medium-sized with a 48-ounce glass container. Still, I recommend going with one of the more powerful options listed in my top picks or downsizing to a compact blender if you know you don't need as much power and capacity. The Oster Blender Pro 1200 is available at Amazon for $89.99.
Everything to Know Before Buying a Blender for Smoothies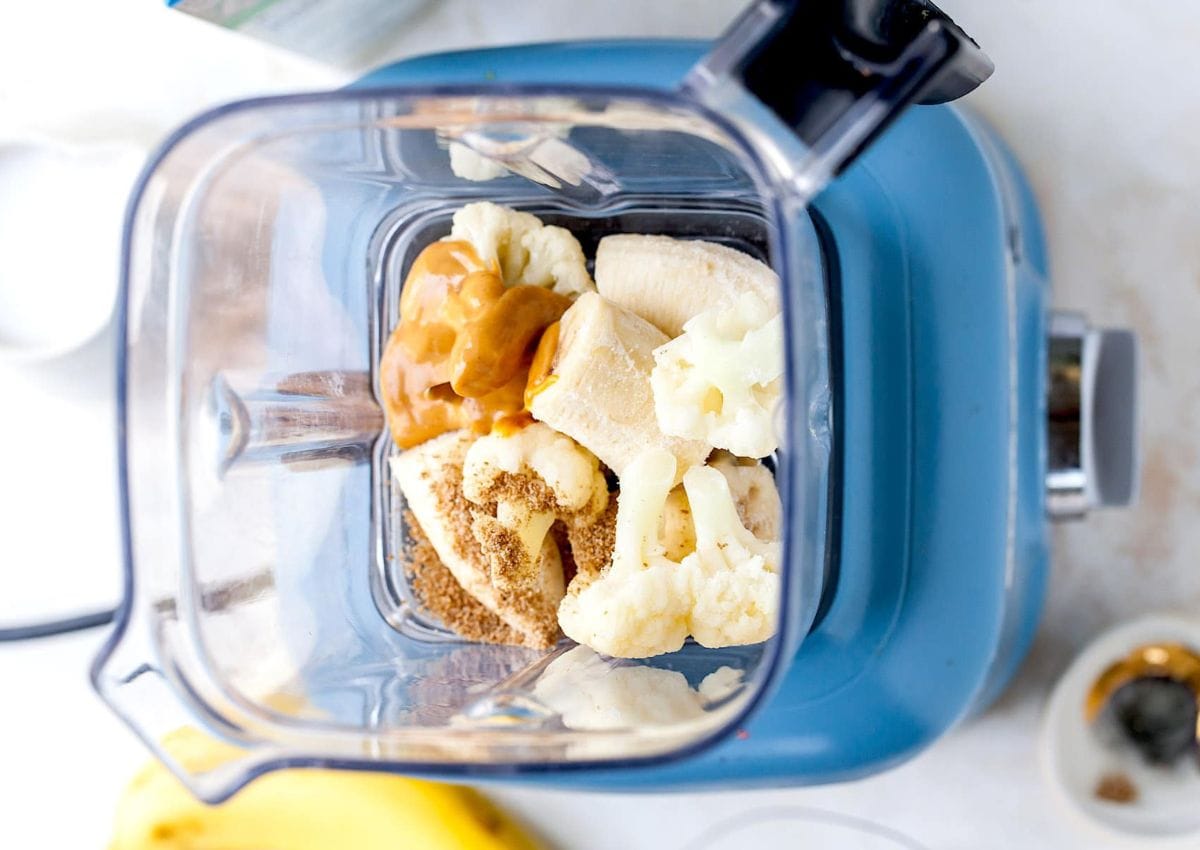 What to Consider Before Buying a Blender for Smoothies
While most blenders are fine for making smoothies with, there are a few key things I like to keep in mind when choosing one to make smoothies with!
Capacity: Some blenders come with a large container that'll make more smoothies than you can possibly consume on your own — aka for the whole family! If you know your family will also join you in sipping on a sweet treat I recommend using a blender with a capacity of 64 ounces. But you should opt for a single-serve blender with 16-ounce cups if you only plan to make a single smoothie at a time.
Dimensions: If you go with a larger blender, you also need to be prepared to give up counter or storage space. Keep this in mind and decide whether you'd use this device enough to warrant it taking up a large amount of space.
Style: If you plan on leaving your blender out on the counter — which I recommend doing for daily use — you may want a stylish option that matches your kitchen aesthetic. Some options come in multiple colors for a fun pop or a plain stainless steel one always looks good in my opinion.
How Long Should You Blend a Smoothie?
You want to blend until all of your ingredients combine to a smooth consistency, which depends on how powerful the more is. If you're blending tougher ingredients like ice cubes or frozen fruits, it may require a bit more time. Still, it should only take a minute or two, and you can periodically stop the blender and shake the container a bit r to make sure all of the ingredients are getting hit by the blade and blending well.
What Blenders Are Good for Smoothie Bowls?
Any great blender can make a smoothie bowl. I recommend the Breville, KitchenAid, or Vitamix from our top picks, though, because they have more powerful motors that can handle a variety of frozen ingredients with less liquid, which is needed in order to create the thick consistency of a smoothie bowl. The tamper is also super helpful! These blenders are also great for making acai bowls.
Are Immersion Blenders Good for Smoothies?
Immersion blenders can come in handy in the kitchen, but I've mostly used them for sauces or soups. While you can use them for blending a single smoothie, it might be a bit challenging to use an immersion blender in a cup. I find it easier to load the ingredients into a blender, hit the button, and let it work its magic.
How Do You Make a Smoothie Without a Blender?
If you don't have a regular or immersion blender, it can be tricky to make a smoothie so you want to use ingredients that are easy to combine. For example, you can shake up milk, yogurt, honey, and protein powder in a glass or blender bottle to create a simple smoothie. You can also load your ingredients into a food processor, which will chop up and emulsify things like fruit, similar to a blender.
The Best Smoothie Recipes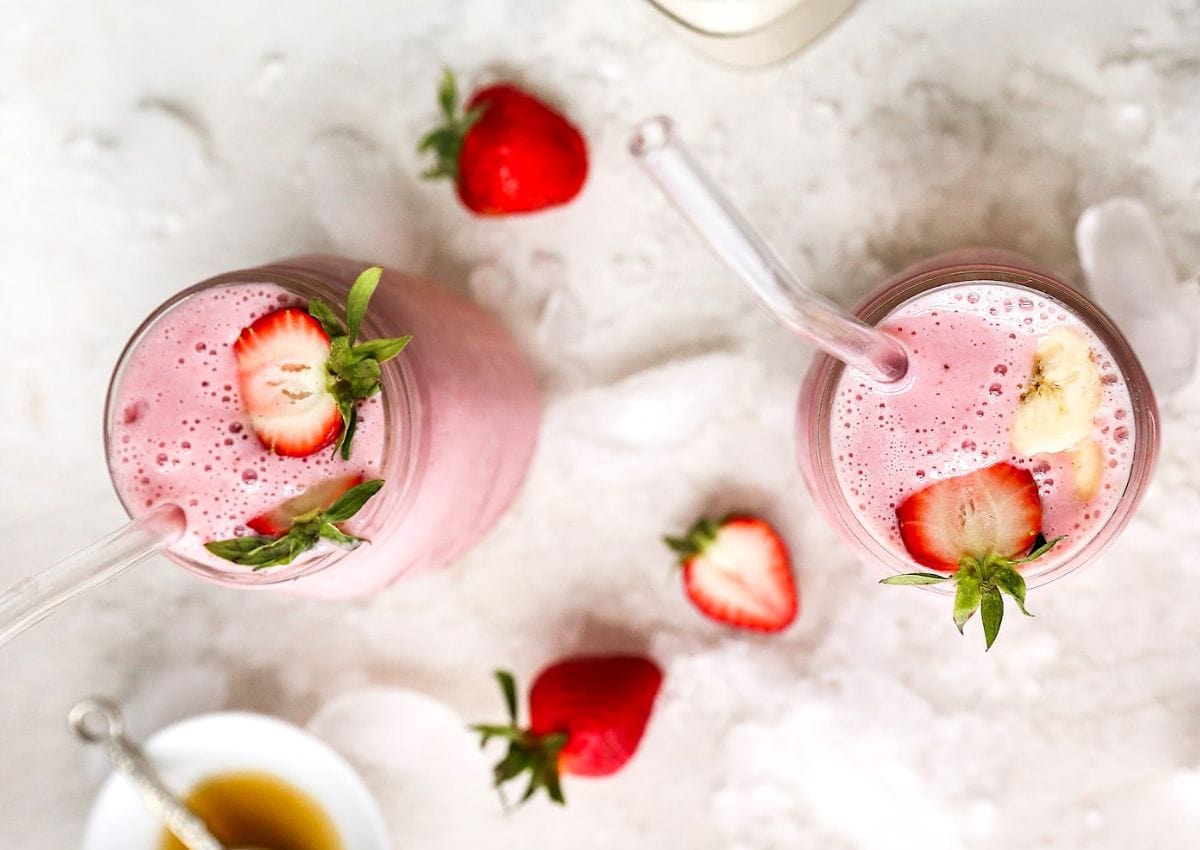 Throughout the years, I've come up with several smoothie recipes that are as satisfying as they are tasty. Here are a few of my favorites that I'm sure you'll love:
Prices were accurate at time of publication.