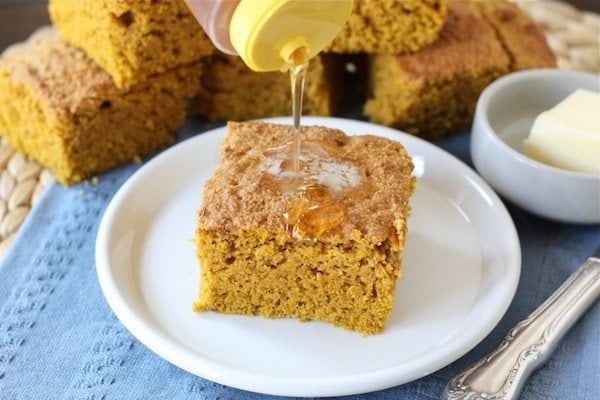 I go pumpkin crazy every fall, so please bear with me. I have posted a few pumpkin recipes already and have more to share in the near future. Pumpkin Cornbread is up today and let me tell you, this recipe is a winner. I love traditional cornbread and was excited to try Tracy's recipe for Pumpkin Cornbread. I made the cornbread to go with our vegetarian chili supper. It was the perfect addition to our meal.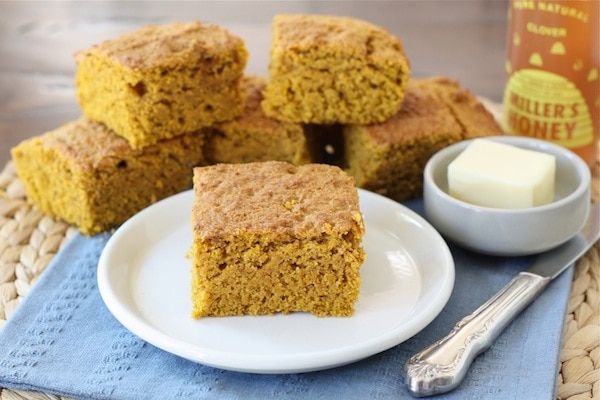 The Pumpkin Cornbread is not overly sweet and has a hint of molasses and fall spices. It is dense, moist, and has a nice texture. We loved dunking the cornbread into our chili. It is also tasty with a little butter and drizzle of honey. If you are a pumpkin lover, like myself, you have to try this Pumpkin Cornbread. It is easy to make and goes great with any fall meal.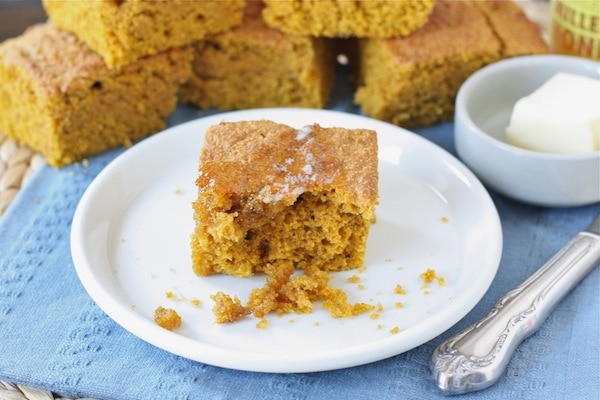 For the recipe and step-by-step instructions, check out my post on Tasty Kitchen. Enjoy!