Vegan Chocolate Banana Muffins
Chocolate Banana Muffins-these rich and fudgy chocolate banana muffins are vegan, but you will never know it! They are healthy enough for breakfast, but good enough for dessert!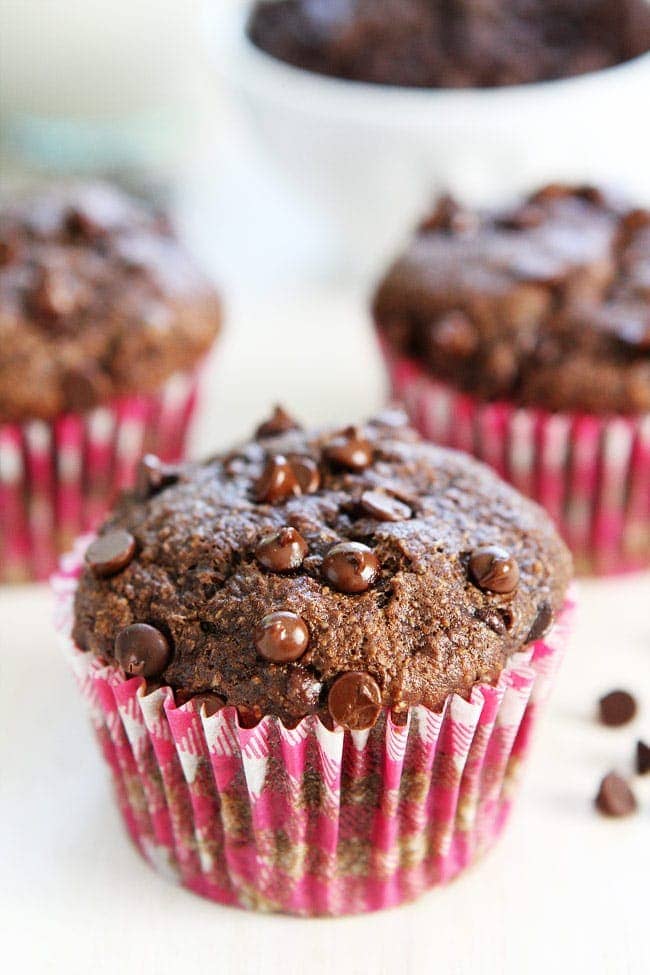 Healthy Chocolate Banana Muffins
We usually eat oatmeal or smoothies for breakfast, but every once in awhile I mix things up and let the boys have a special breakfast treat. Over the weekend, I wanted to earn extra mom points so I made Chocolate Banana Muffins for breakfast.
Chocolate for breakfast. I like the sound of those words. I think I would jump out of bed every morning if I knew chocolate was on the breakfast menu. Just don't tell anyone that these chocolate banana muffins are on the healthier side! Don't worry, you will never know it because they are SO delicious!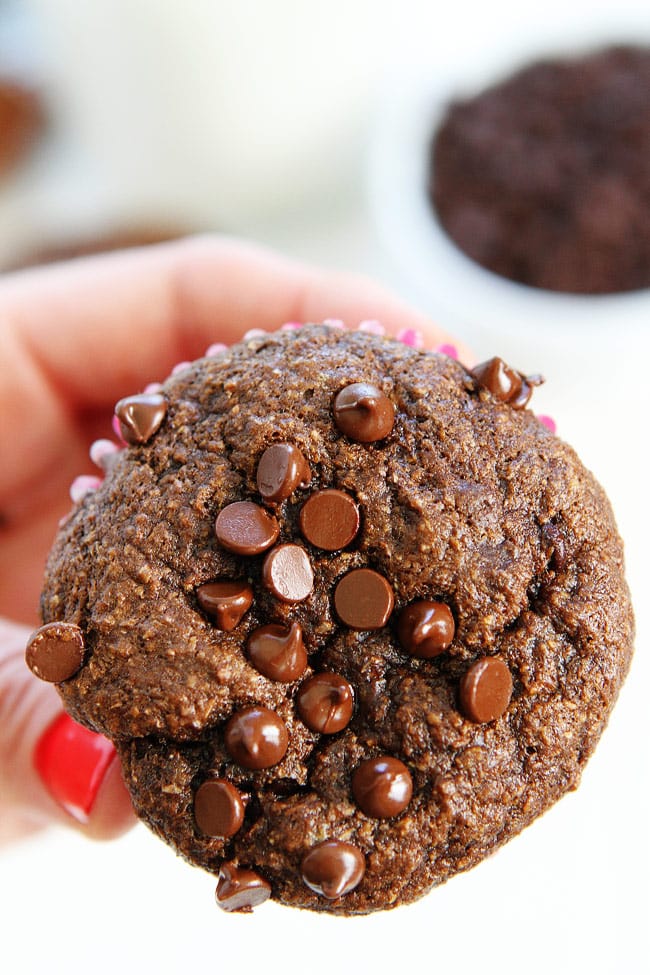 Chocolate Banana Muffins for Breakfast
When Caleb saw the muffins sitting on the table he asked if they were for breakfast. When I said yes, he started jumping up and down…and then he stopped. He looked up at me and said, "Do you have take pictures of them?" Ha! He knows me too well. I already snapped my photos so the muffins were ready to be eaten. The boys were super excited!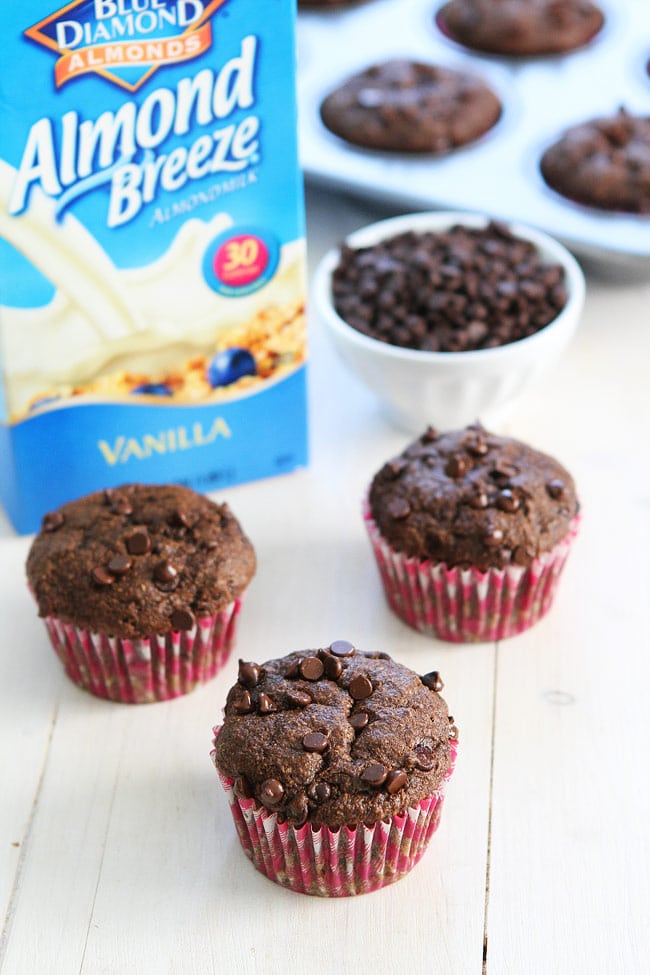 Vegan Muffins
The Chocolate Banana Muffins are rich, fudgy, and taste similar to a chocolate cupcake, but guess what? They are healthy. Shhh, don't tell my boys:)
The muffins are vegan and made with white whole wheat flour, cocoa, mashed bananas, coconut oil, and Almond Breeze Almondmilk Unsweetened Vanilla. I always keep a few shelf stable Almond Breeze Almondmilk containers in our pantry because it comes in handy whenever I want to bake!
You don't need any eggs because the bananas keep the muffins super moist. I promise it isn't a typo:)
I added vegan mini chocolate chips to the muffins because they are super cute and extra chocolate is always a good idea! Double chocolate muffins are even better!
If you need the muffins to be gluten-free, you can use all-purpose gluten-free flour. I have made them this way and they are great too!
Best Chocolate Banana Muffins
Our boys LOVED the Chocolate Banana Muffins! I let them each have one muffin with some fresh fruit and a glass of milk. They were happy campers! I put the rest of the muffins in the freezer for a rainy day. They will come in handy for those I NEED CHOCOLATE moments. Come on, you know we all have those moments:)
To freeze the muffins, make sure they are completely cool and place them in a freezer bag. Freeze for up to 2 months. You can defrost on the counter or reheat in the microwave for about 25 to 30 seconds.
These chocolate banana muffins make a great special breakfast, snack, or even dessert! Your friends and family won't ever know these chocolate banana muffins are healthy, they are such a treat!
If you like this recipe, you might also like: