jump to recipe
Sausage, Egg, and Cheese Breakfast Sandwich with Maple Butter
Sausage, Egg, and Cheese Breakfast Sandwich with Maple Butter-start your day with a hearty breakfast sandwich!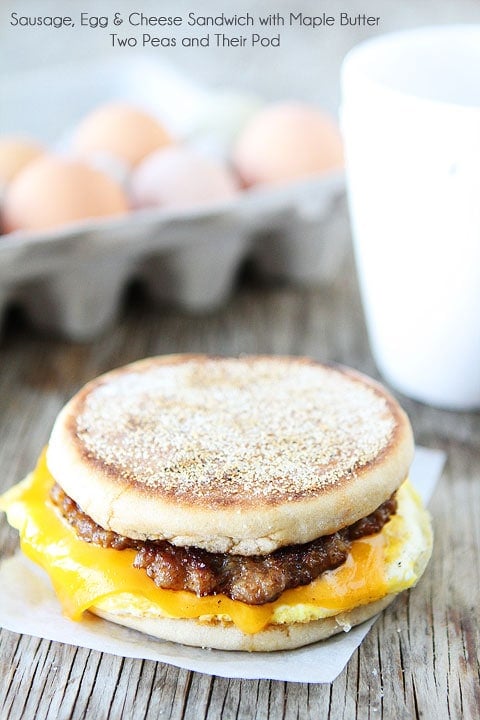 Earlier this week I shared my Subaru Ski Challenge at Snowbird Video and today I am sharing my favorite pre-ski breakfast. This Sausage, Egg, and Cheese Breakfast Sandwich Maple Butter is the perfect way to start any day, but especially a day on the slopes! It is hearty, filling, and easy to make, which is a big bonus.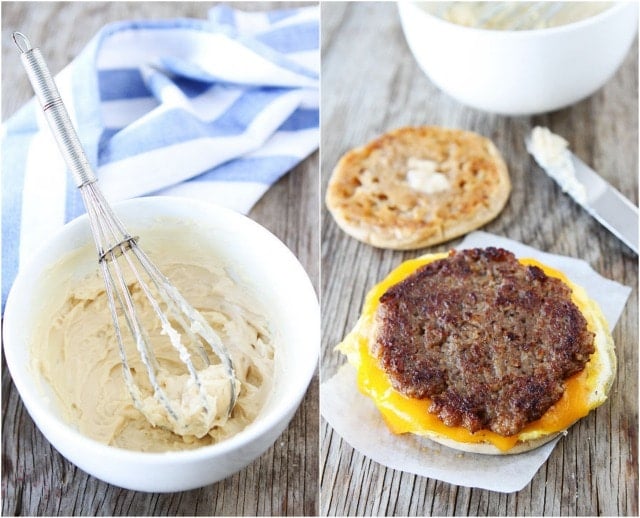 I like to be up on the mountain right when the resort opens so I can ski the fresh powder. I need a quick breakfast that will give me the energy I need to ski all day.

OTHER RECIPES
This Sausage, Egg, and Cheese Breakfast Sandwich with Maple Butter is my go to breakfast. Sometimes I am tempted to just stop and buy a sandwich on my way up to the resort, but Maria doesn't like me to eat fast food. Plus, my sandwich is way better.
The secret to my sandwich is the maple butter. I mix softened butter and pure maple syrup together and spread it on a toasted English muffin. Maple and sausage are a great combo! I also add an egg and slice of Cheddar cheese.
I put my sandwich together and eat it on my way out the door! I love a breakfast I can eat on the go! And if I have a little extra time, I will make up a few extra sandwiches. I wrap them up and put them in the fridge for later in the week.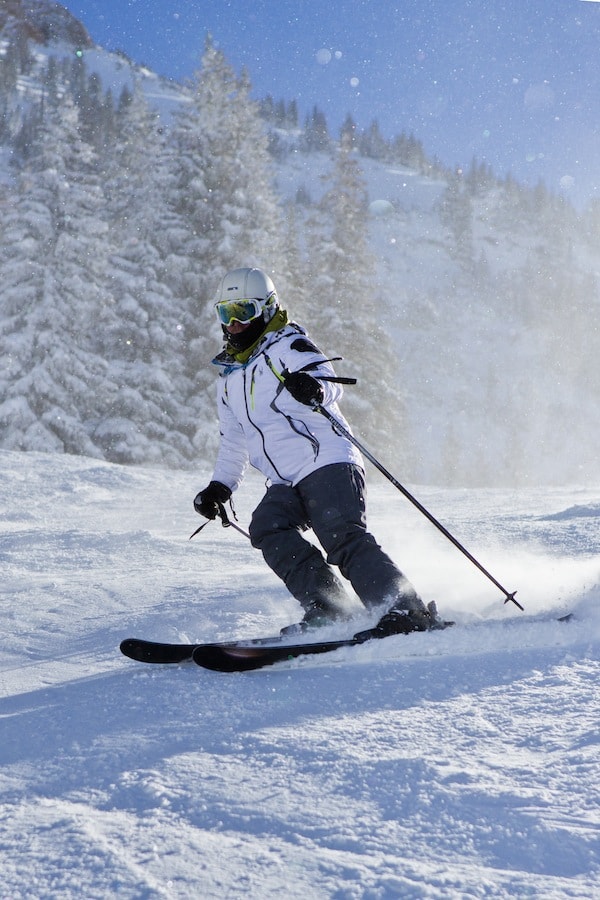 You can't beat a good breakfast sandwich before a good day of fresh powder!
Start your day with a Sausage, Egg, and Cheese Breakfast Sandwich with Maple Butter and then hit the slopes!
A few other Pre-Ski Breakfast Recipes you might enjoy:
Happy skiing!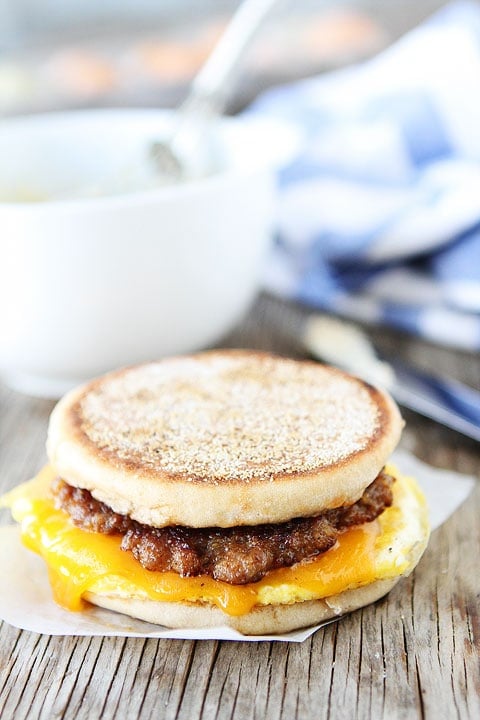 Sausage, Egg, and Cheese Breakfast Sandwich with Maple Butter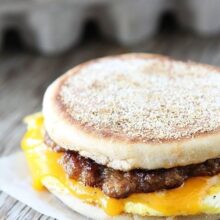 Josh's favorite breakfast sandwich! The maple butter makes it extra special!
Yield: Serves 4
Prep Time: 5 minutes
Cook Time: 15 minutes
Total Time: 20 minutes
Ingredients:
8 oz pork sausage
4 large eggs
4 slices Cheddar cheese
4 English muffins, halved
4 tablespoons salted butter, softened
1 tablespoon pure maple syrup
Directions:
1. Form sausage into 4 patties. Cook in a large, non-stick sprayed skillet over medium-high heat for 3-4 minutes a side, or until golden brown and crisp. Place sausage patties on a paper towel-lined plate to drain the grease.
2. Drain fat from skillet then return to stove and turn heat down to medium. Whisk eggs, salt, and pepper in a bowl then pour into the skillet. Cook until top is nearly set but still glossy, then carefully fold eggs over in half. Remove from heat to finish cooking.
3. In a small bowl, whisk butter until creamy and smooth. Stir in the maple syrup. Toast the English Muffins.
4. To assemble: Spread 1 tablespoon of maple butter on English Muffin, both halves. Place 1 egg on the bottom of a English muffin then top with cooked sausage patty and slice of cheese. Microwave for 20-30 seconds to melt cheese then cap with English muffin top. Continue making other sandwiches. Serve immediately.
All images and text ©
.
Follow twopeasandpod on Instagram and show us what recipes you are making from our blog! Use the hashtag #twopeasandtheirpod! We want to see what you are making in your kitchen!
This adventure was proudly made possible by Subaru. Find yours today.