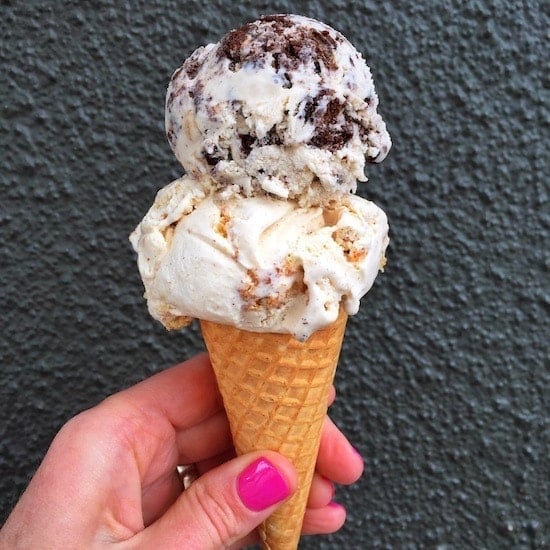 Today, we are sharing our Summer Bucket List for 2016! We have a lot to do! What is on your list this year? Share some of your favorites in the comments! We want to hear them!
We hope our list gives you some good ideas! Here's to a FUN summer!
Move into our house. Hopefully, SOON!
Drive up the canyon and have a campfire. S'mores are a must!
Eat 437 watermelons.
Go to an outdoor concert at Deer Valley.
Write handwritten letters to loved ones. Maybe even find a pen pal? I love snail mail:)
Visit the farmers market.
Plant an herb garden.
Go hiking. A few hikes we want to do are Ensign Peak, Lake Mary, and Cecret Lake.
Run through the sprinklers.
Make homemade popsicles.
Pack a picnic and go to a new park. You can find our favorite picnic recipes and tips here!
Go on a family bike ride.
Visit the library and read a new book.
Make homemade lemonade.
Watch fireworks.
Eat a lot of ice cream. I will be making this ice cream and this ice cream all summer long! You don't even need an ice cream maker!
Have a BBQ with friends.
Go to the zoo.
Go swimming. Cannonball!!!!!
Watch the sunset.
Create a fun summer playlist and go on a road trip!
Eat shaved ice.
Go camping. This one is for the boys. I don't camp:) Mom will stay home and watch chick flicks:)
Fly a kite.
Travel! On our agenda: Austin (Maria), Boston (Maria), Oregon (Maria & Josh), Idaho (Family)
Make a masterpiece with sidewalk chalk.
Go to a baseball game.
Visit the aquarium.
Go to an outdoor movie. Kettle corn is a must!
Do some canning with the fresh summer produce.
Go fishing.
Make grilled pizza. This dough is my favorite!
Water balloon fight!
Blow bubbles.
Sleep in. Sleeping in is sleeping past 6:00 a.m. for us! I hope we can do it at least once:)
Play tennis.
Build a fort.
Try 3 new restaurants in Salt Lake City.
Pillow fight.
Service. Help someone in need.
Date night-at least once a month.
Make our favorite No-Bake Cookies!
Try a new food truck.
Buy fresh flowers, just because.
Go to a garage sale. I love looking for treasures:)
Get a pedicure (this one is for me, no boys allowed)
Watch a new show on Netflix.
Eat sweet corn for dinner.
Go out for frozen yogurt.
Buy a new coloring book and have a coloring session.