Easy Kettle Corn – our all-time favorite homemade kettle corn! Learn how to make kettle corn that is great for movie night, game day, or snack time!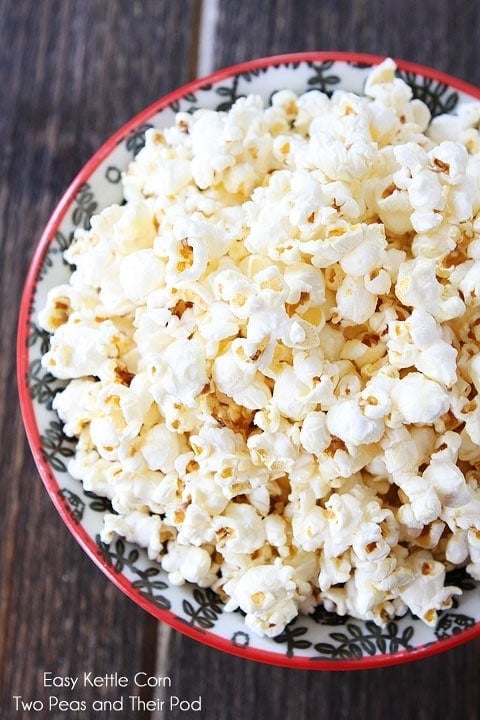 Homemade Kettle Corn
I love watching movies, but I don't like going to the theater. It's always cold, the chairs are uncomfortable, and it's expensive. I would rather watch a movie at home where I can sprawl out on the couch with my cozy blanket and eat a big bowl of homemade Kettle Corn.
You can't watch a movie without popcorn and Josh makes the BEST Kettle Corn. I request it every time we turn on a flick. I start the previews while Josh makes a batch of his famous Easy Kettle Corn.
And if you are a fan of the kettle corn you smell at fairs, farmers markets or sporting events, you are in for a real treat because it is SO easy to make at home. You are going to LOVE this kettle corn recipe!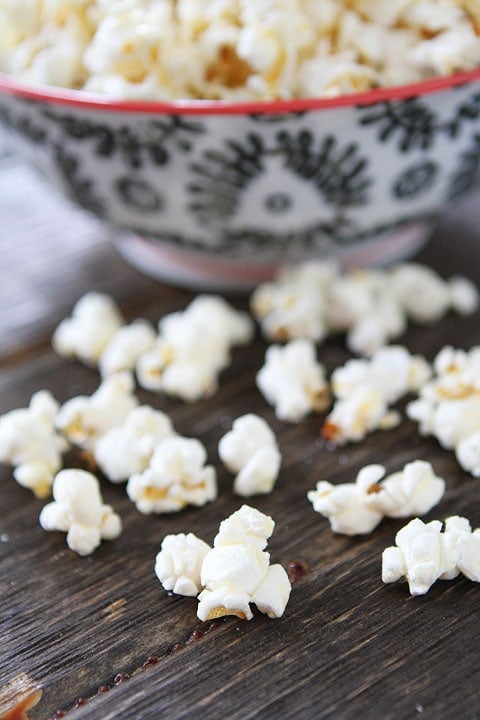 Popcorn is one of my favorite snacks. I love all varieties, sweet and savory. Twix Caramel Popcorn, Reese's Peanut Butter Popcorn, and Garlic Rosemary Parmesan Popcorn are a few of my favorites. I usually make them for special occasions though, not our weekly movie night. Josh is in charge of providing the Kettle Corn for our movie date nights at home!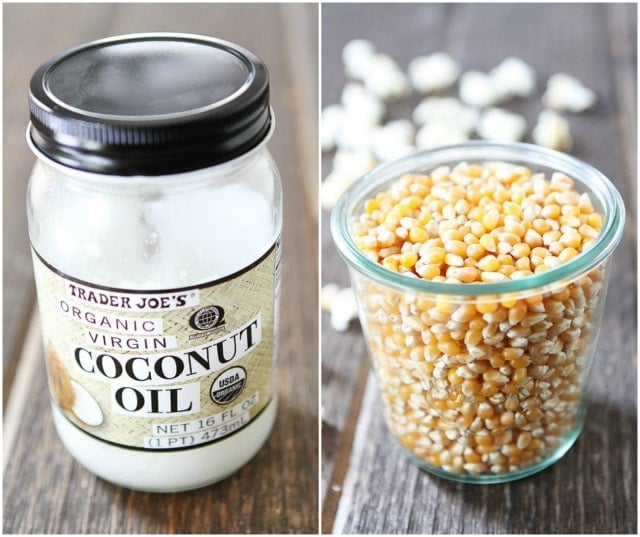 Kettle Corn Secret Ingredient: Coconut Oil
You only need four ingredients to make Josh's famous homemade Kettle Corn. This Kettle Corn recipe couldn't be easier! And guess what? There is a secret ingredient: coconut oil! Coconut oil is great for popping popcorn because it tolerates high heat. It adds a slight coconut flavor to the popcorn, but it isn't overwhelming. Don't worry if you aren't a coconut fan. The flavor won't overpower your popcorn.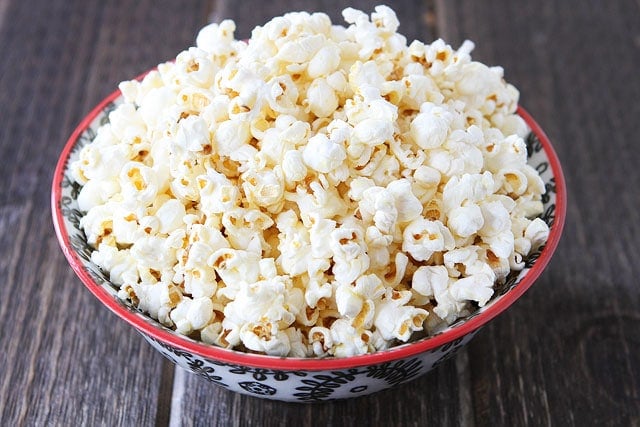 How to Make Kettle Corn
Josh makes his Kettle Corn on the stovetop with his special Whirley Pop Popcorn Popper. It is his pan, he doesn't let me touch it. He is the popcorn master at our house. His special popcorn popper has a turn crank on the handle so he can stir the popcorn. This keeps the corn moving across the bottom of the pan, for even heat and oil distribution, ensuring the best popping results.
If you don't have a Whirley Popper, you can use a large pot. Just make sure you shake the pot so the kernels don't get stuck!
The key to making the best kettle corn is letting the sugar caramelize just a bit over direct heat as the popcorn pops. You are going to love this sweet and salty popcorn!
The Kettle Corn only takes a couple of minutes to pop up! It's a great snack for movie night, game day, or everyday snacking!
You can keep the popped Kettle Corn in an airtight container or Ziploc bag for up to 3 days.
Josh's Easy Kettle Corn is one of our favorite snacks too! Kettle Corn is a hit with our entire family! I think you will like it too! Get popping!
If you like this Kettle Corn recipe, you might also like: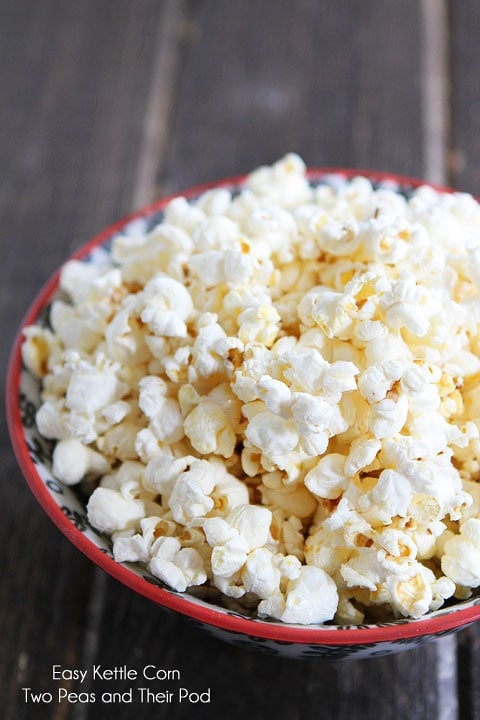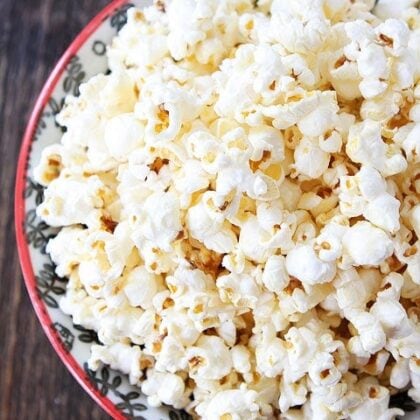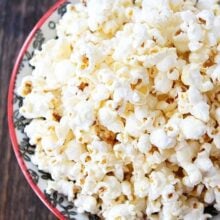 Easy Kettle Corn Recipe
This is our all-time favorite Kettle Corn Recipe! It's easy to make and great for movie night, game day, or snack time!
Instructions
In a Whirley Pop Popcorn Popper or in a large pot with a lid, heat the coconut oil over medium-high heat. Add the popcorn kernels. When the coconut oil sizzles, sprinkle the sugar over the popcorn kernels. Cover and stir or shake the pan until the popping slows down. The popcorn should be done popping in about 2 minutes. Remove from the heat and pour the kettle corn into a large bowl. Sprinkle with salt and toss. Enjoy!

Note-the kettle corn will keep for 2-3 days. Store in an air-tight container or Ziploc bag.
Nutrition
Calories:
80
kcal
,
Carbohydrates:
9
g
,
Fat:
4
g
,
Saturated Fat:
3
g
,
Sodium:
194
mg
,
Potassium:
18
mg
,
Sugar:
4
g
,
Iron:
0.2
mg
Have you tried this recipe?
Leave a comment below and share a photo on Instagram. Tag @twopeasandpod and hashtag it with #twopeasandtheirpod