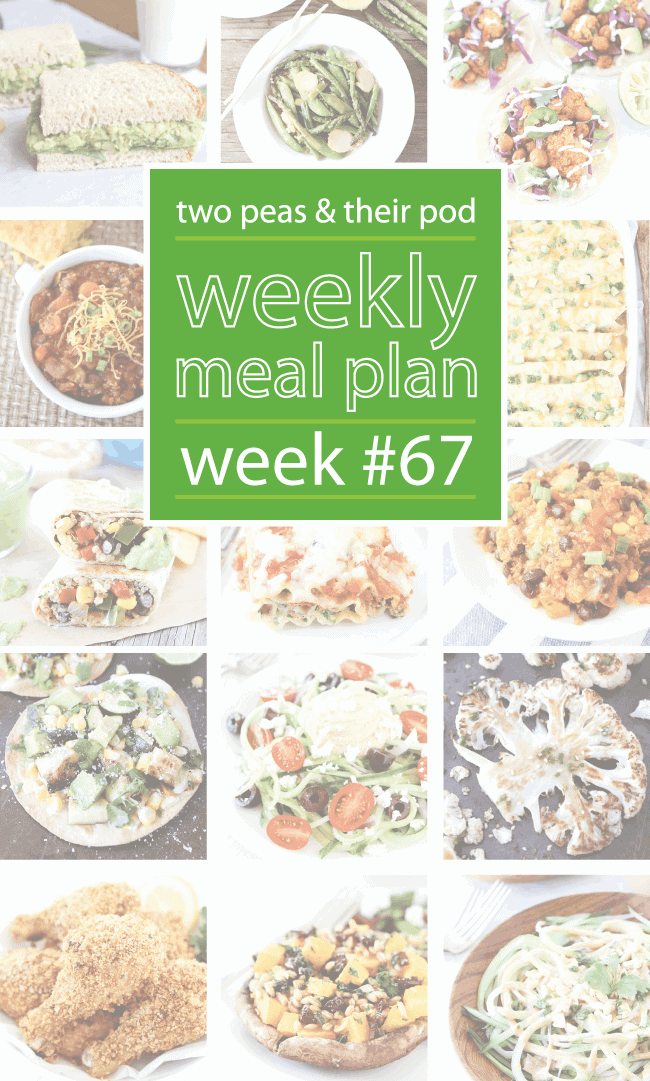 It's the weekend and that means it is time to relax, play, sleep in, and MEAL PLAN! We hope you enjoy this week's meal plan!
Monday (5/9): Celebrate Josh's birthday with his favorite BBQ Chicken Pizza and Key Lime Tart!
Tuesday (5/10): Spring Vegetable Egg Casserole– This easy egg casserole is great for dinner. Serve fresh fruit on the side!
Wednesday (5/11): Eat leftover egg casserole for dinner. Make a Blueberry Coconut Muffins to go with!
Thursday (5/12): Quinoa Salad with Edamame Cucumber and Avocado–This quinoa salad is a great healthy dinner choice! Serve strawberries and orange slices on the side.
Friday (5/13): Smashed Chickpea, Avocado, and Pesto Salad Sandwich–This healthy and delicious sandwich is easy to make and full of flavor! Happy Friday!
Saturday (5/14): Whole Wheat Granola Blueberry Pancakes– Saturday mornings are meant for pancakes! Make pancakes for breakfast and get takeout for dinner!
Sunday (5/15): Vegetable Spring Rolls with Peanut Dipping Sauce-These rolls are fun to make and eat! Make Quinoa Fruit Salad to go with and Butterscotch Pudding Triple Chip Cookies for dessert!
If you make one of our recipes, take a picture and share on Instagram! Use the hashtag #twopeasandtheirpod! We want to see what you are making in your kitchen! And don't forget to follow us on Instagram!
And remember, we created a Weekly Meal Plan section on our blog so you can get inspiration from all of the weeks!