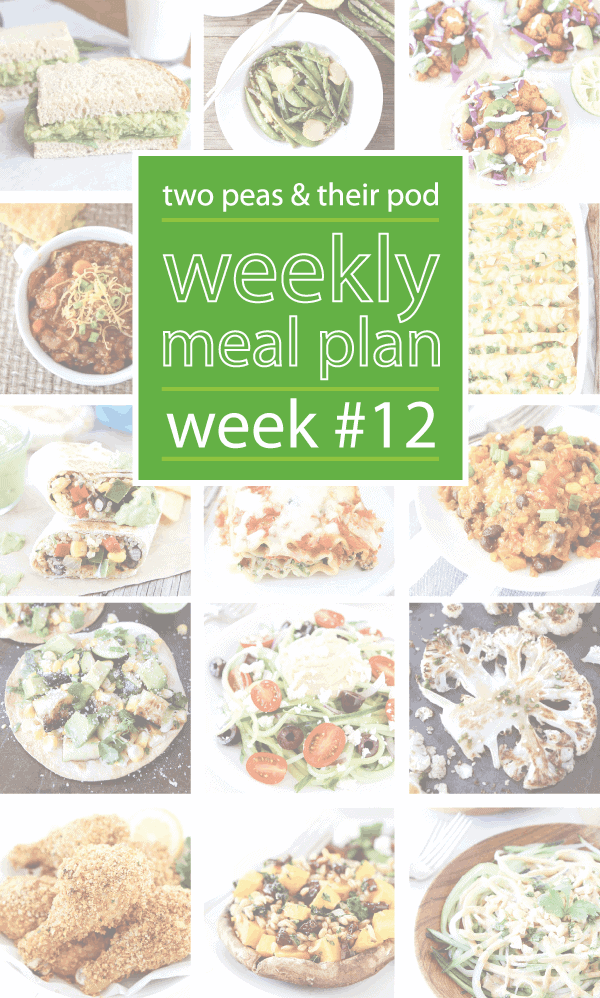 Happy Meal Planning! We hope you like this week's picks! Enjoy!
Week 12:
Monday (4/6): Fajita Quinoa Bowls-veggie fajitas, quinoa, and all of your favorite fajita toppings in one bowl! Love this easy and healthy one bowl recipe! These Coconut White Chocolate Chunk Cookies will make the kids happy for a after school treat this week!!
Tuesday (4/7): Avocado Egg Salad or Classic Egg Salad-use your leftover Easter eggs to make Egg Salad sandwiches for dinner! Serve fresh strawberries and a simple green salad on the side!
Wednesday (4/8): Greek Cucumber Noodles-this gluten-free noodle dish is one of our favorite spring meals! It is fresh, healthy, and simple to make!
Thursday (4/9): We've been busy cooking all week so I think we'll have some leftovers tonight!
Friday (4/10): Meyer Lemon, Kale, and Goat Cheese Flatbread-this easy flatbread makes a great Friday Pizza Night dinner! We'll also be enjoying a batch Coconut Brownies-rich, fudgy brownies made with coconut oil and topped with shredded coconut!
Saturday (4/11): Coconut Raspberry Waffles served with Creamy Coconut Whipped Cream– a delicious way to start the weekend off and our family's favorite waffle recipe!
Sunday (4/12): Spring Vegetable Stir Fry with Lemon Ginger Sauce-this simple and healthy stir fry is loaded with spring green vegetables. The lemon ginger sauce is light and refreshing! Sunday dessert is a must- You'll love these Lemon Raspberry Bars . Yummmm.
Check out our other Meal Plans under our Weekly Meal Plan section!