Every year, I put together a few gift guides to help you with your holiday shopping, and this season, I've put together a list of the VERY best cooking gifts featuring things I personally own and LOVE.
I hope these gifts will impress all the home cooks, bakers, and foodies in your life with gadgets, tools, and appliances from my favorite brands, including KitchenAid, Le Creuset, and more.
Find my other gift guides here: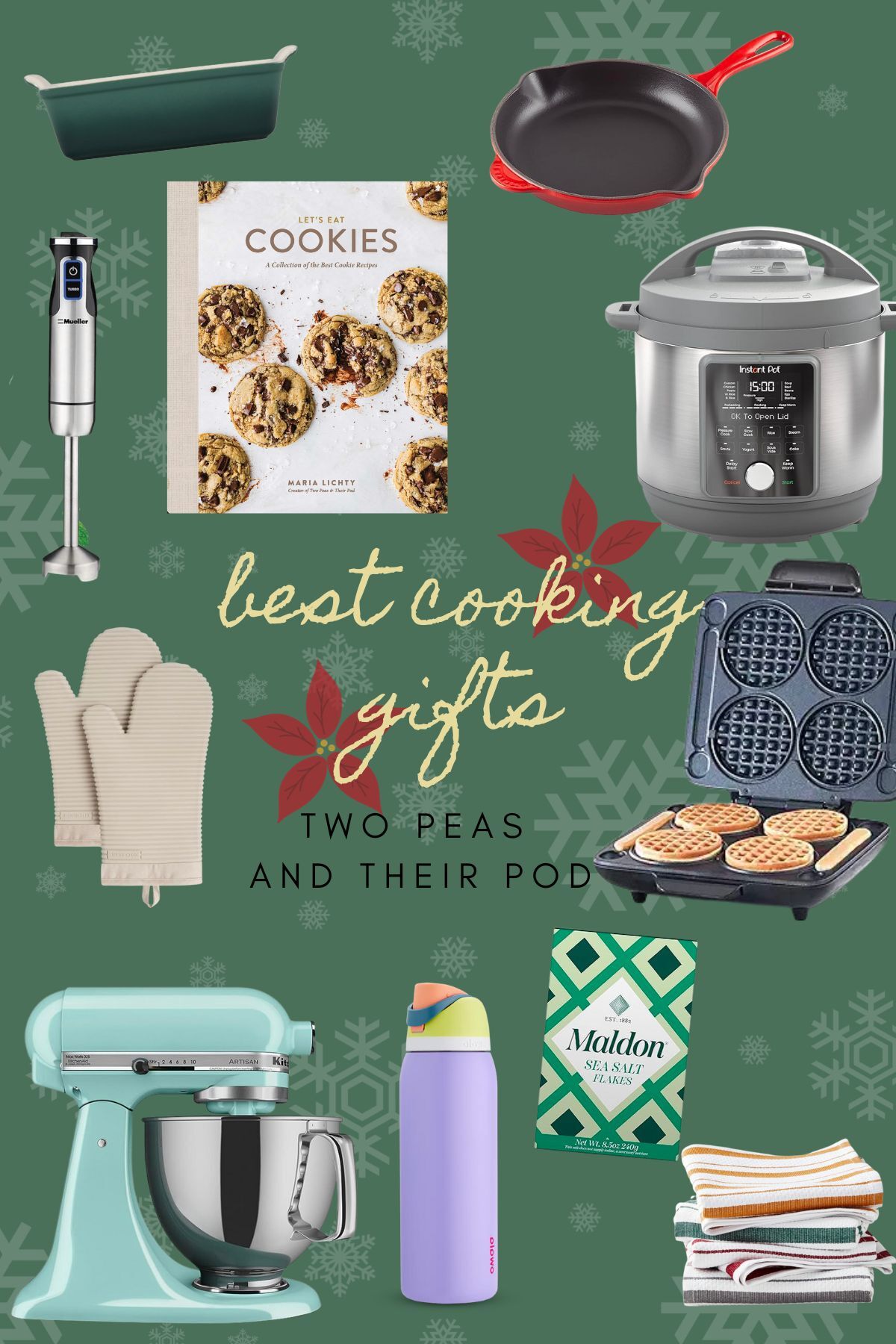 These kitchen gifts are for everyone's budget, too, so you can pick up everything from small stocking stuffers to big-ticket items like that stand mixer they've been asking for! And if, like me, you find yourself hitting "add to cart" on gifts for yourself, I don't blame you — they're GREAT!
Keep reading to see my picks for the 30 best cooking gifts for the holiday season.
The Best Cooking Gifts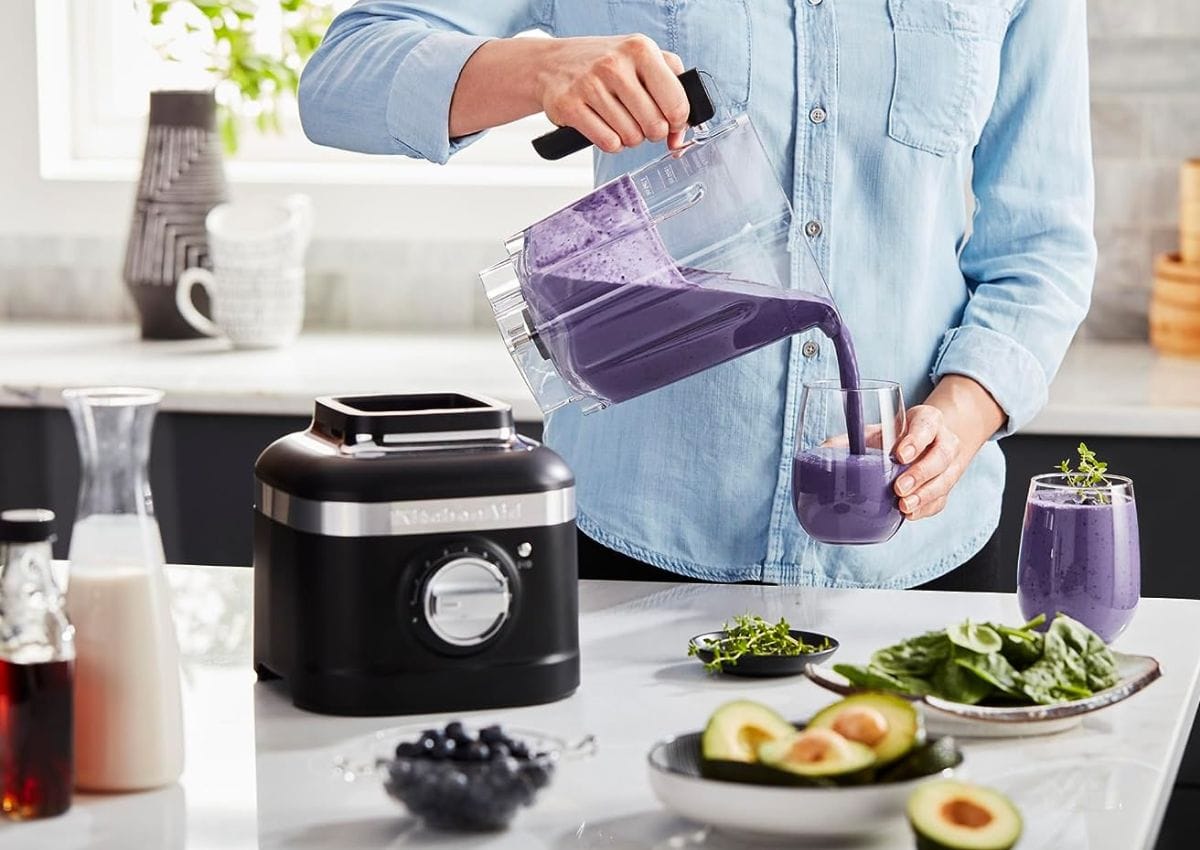 A solid blender is a must for someone who enjoys sipping smoothies for breakfast or protein shakes post-workout. One of my favorite blenders for smoothies, the KitchenAid K400 Blender is a more budget-friendly option compared to a Vitamix for blending tough ingredients, crushing ice, and making large batches of yummy smoothies. (My Blueberry Smoothie recipe is a personal favorite!)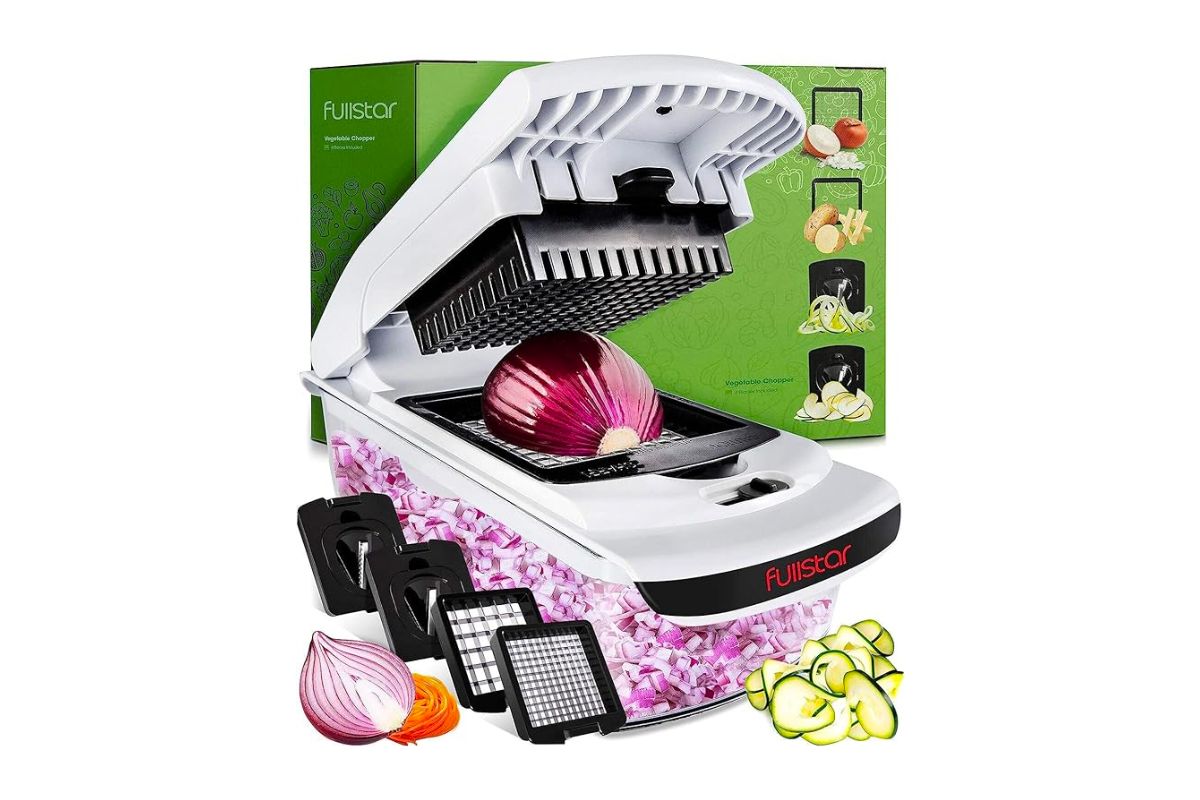 A vegetable chopper is an amazing tool to have on hand for prepping veggies for soups, salads, and anything else that involves dicing a lot of veggies. This Fullstar is one of the most popular options on Amazon, with a 4.5-star rating from more than 94,000 shoppers! It can dice up or spiral veggies in no time, and I LOVE that it can go in the dishwasher for a super easy cleanup.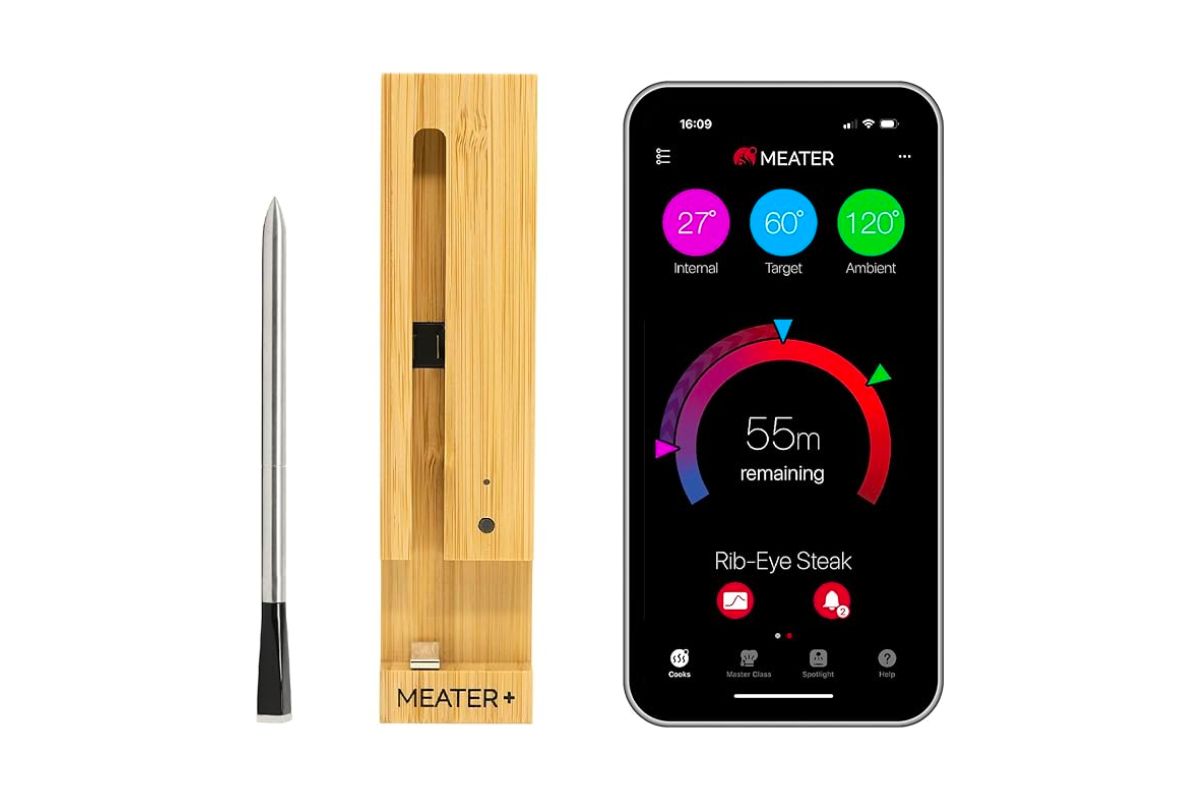 Cooking meat even a minute too long can ruin the taste and feel, and no one wants to risk eating underdone chicken, either. With the MEATER Plus under their belt, though, your giftee can stick this Bluetooth meat thermometer in their food and monitor its temperature from their phone even while it's in the oven. Now, they can really call themselves a grill master!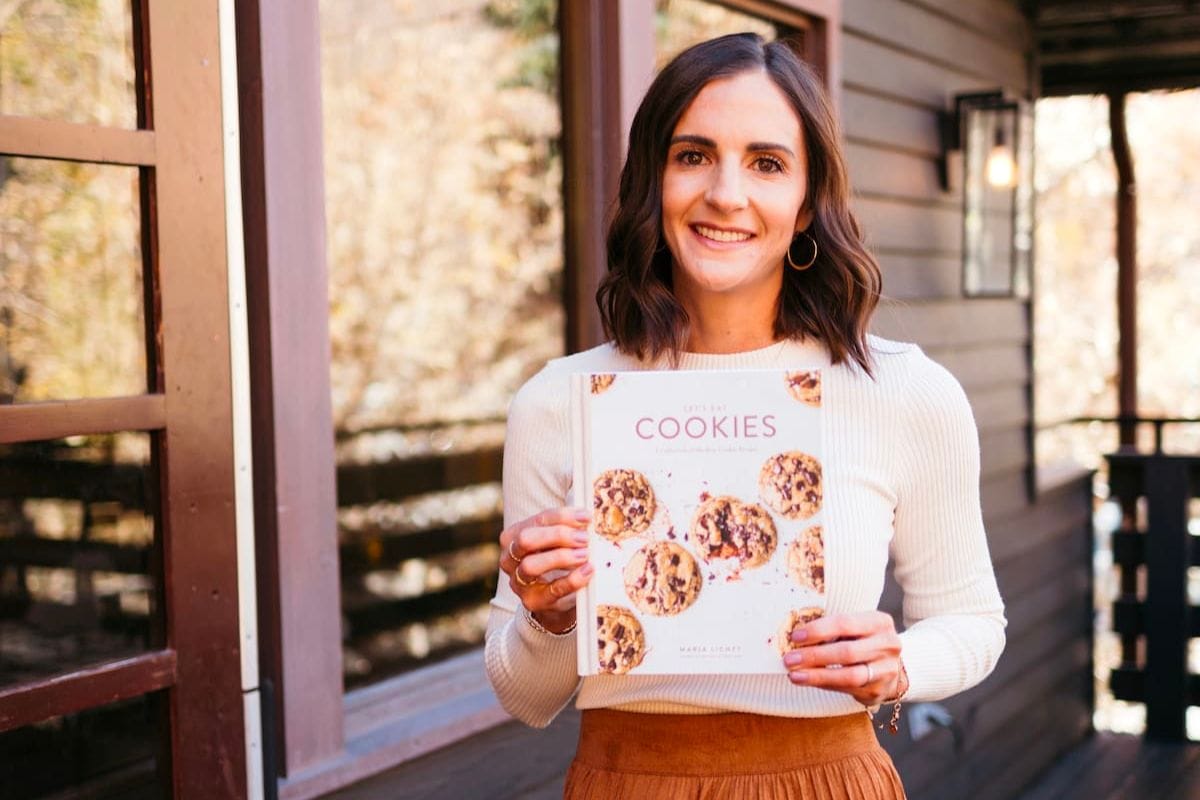 I'm a huge fan of cookies and have shared tons of yummy recipes with you all over the years. I've created a ton of new ones in my NEW cookie cookbook! It's filled with so many delicious photos, and if you know someone who loves to bake—or just loves to nosh on gooey cookies—my cookbook will give them plenty of inspiration. (Just don't forget to make my favorite Chocolate Kiss Cookies for your holiday party!)
My other cookbook, the Two Peas & Their Pod Cookbook, would also make a great gift for the chef in your life!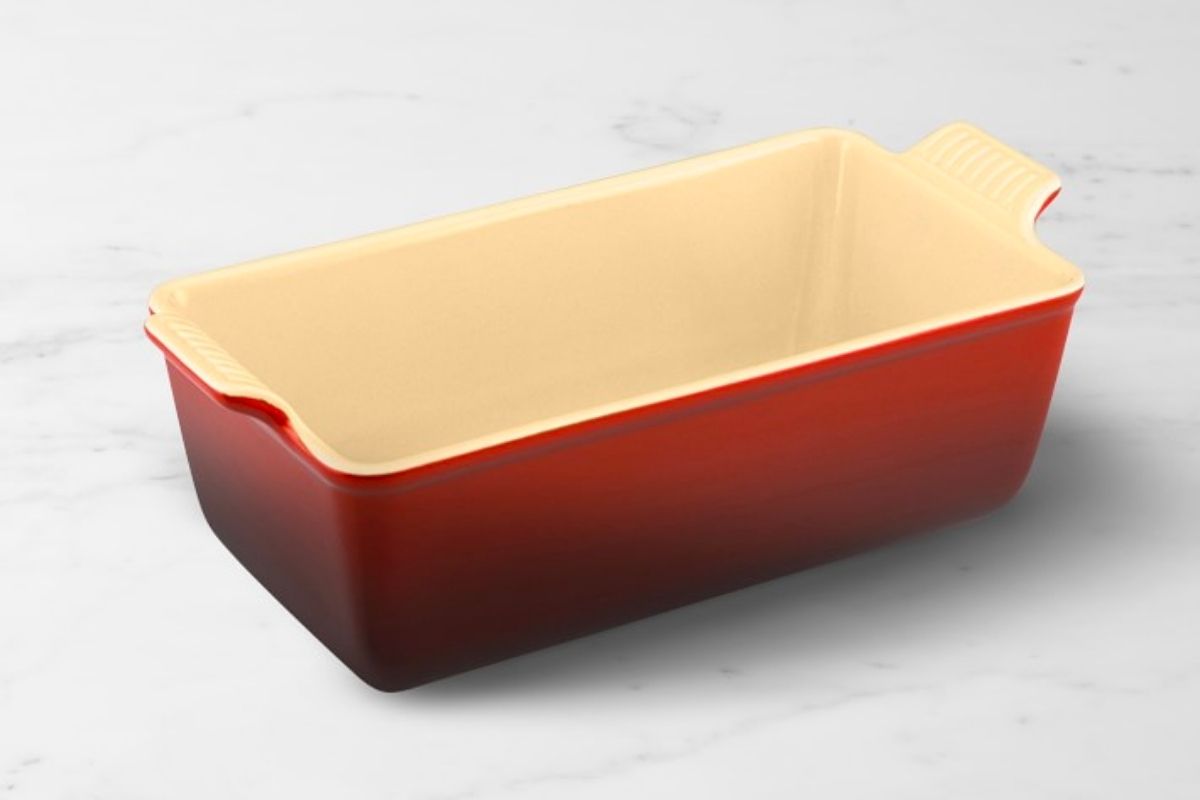 I love making homemade bread—especially my Chocolate Banana Bread—so I know how important it is to have a great loaf pan. I've owned this pan from Le Creuset for years and highly recommend it as a gift, especially if the baker in your life is into sleek stoneware for their kitchen. I absolutely LOVE that it has a nonstick coating that makes it easy to remove the bread and clean up.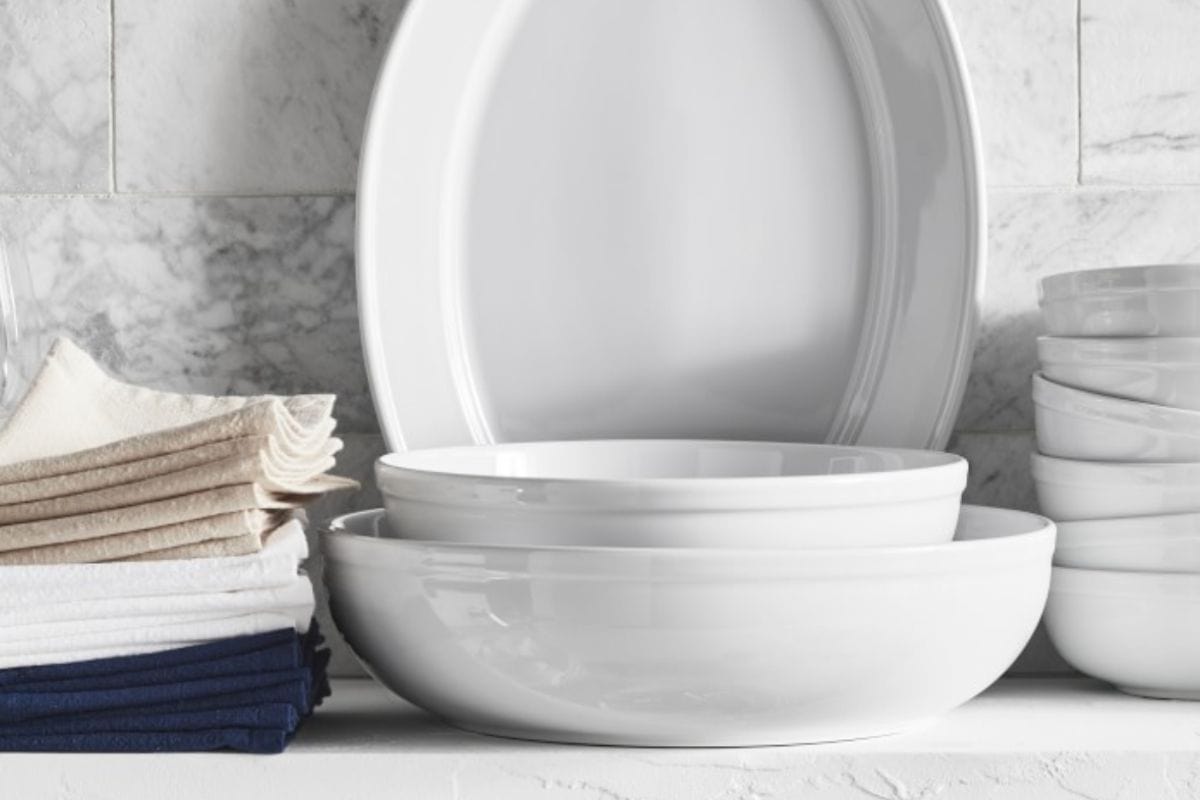 Everyone needs at least one solid serving bowl for large salads or family-style portions of pasta. I think this one from Williams Sonoma is super pretty, and it's perfect for a gift because it holds a lot and the porcelain material would match anyone's home aesthetic. I LOVE using it as a salad bowl, but it's also great for serving up snack foods like popcorn.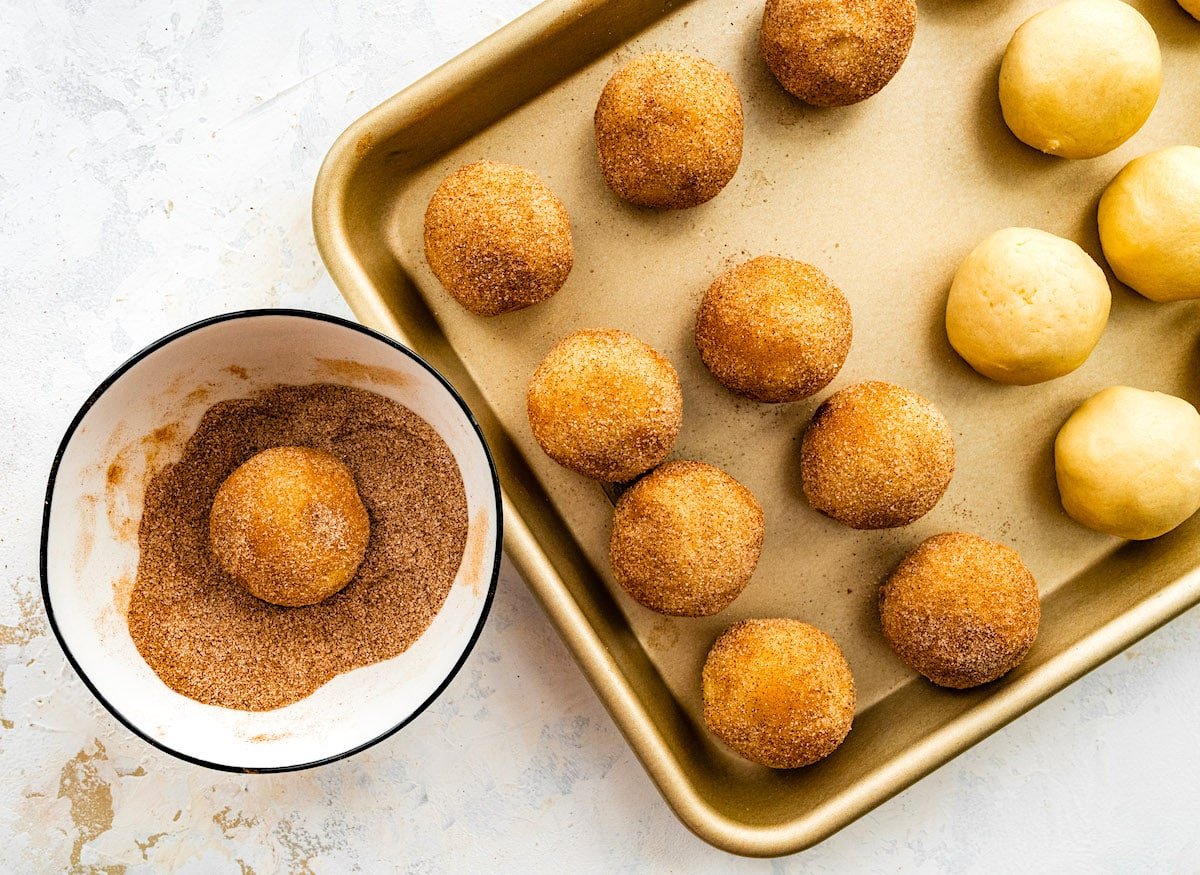 If you ask me, not all cookie sheets are made equal! My personal favorite is this nonstick half sheet from Williams Sonoma because it always delivers an even bake, thanks to its light color that doesn't absorb too much heat. Plus, it feels lightweight despite being made of durable aluminum steel. Get it for the cookie baker in your life and they will thank you!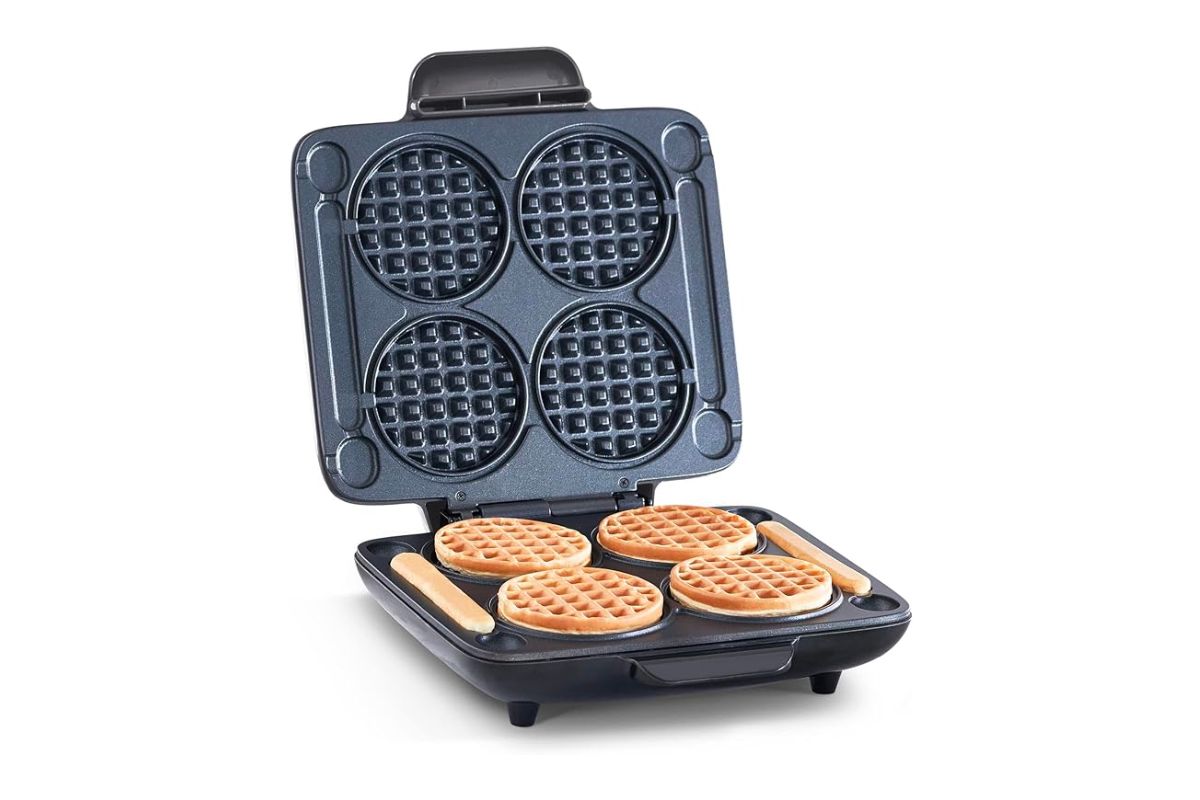 This mini waffle maker will upgrade your loved one's brunch game, and it'll save them some time in the kitchen because it cooks up four mini ones at a time. It would make the CUTEST mini Pumpkin Waffles for the whole family and would make your holiday breakfast table look even more delicious. Plus, it has nearly 5,000 five-star reviews on Amazon, too!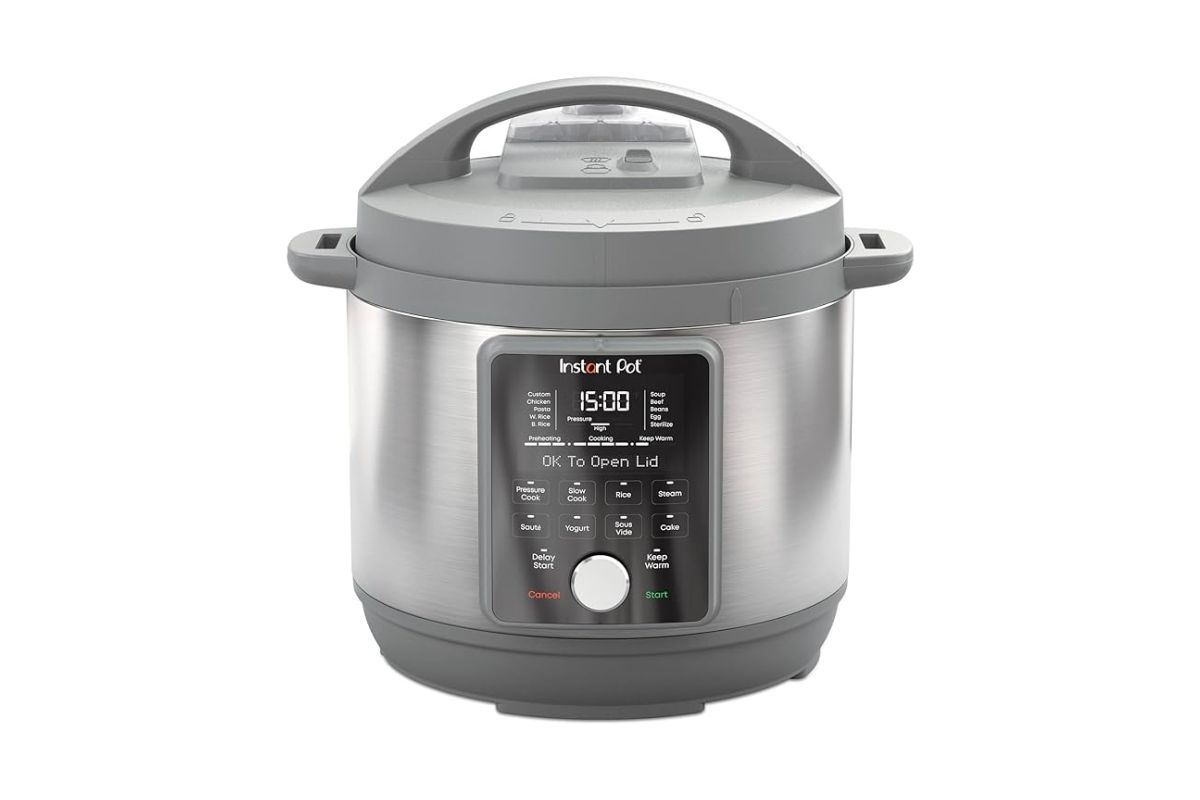 Everyone loves an Instant Pot, and I still use mine on a weekly basis! It can slow cook meat, steam rice, sautee veggies, and more. Even the lazy cook in your life will appreciate it because they can toss their food in and leave it for hours. I love making my Mexican Rice Casserole in it — it's one of my favorite one-pot meals for busy weeknights!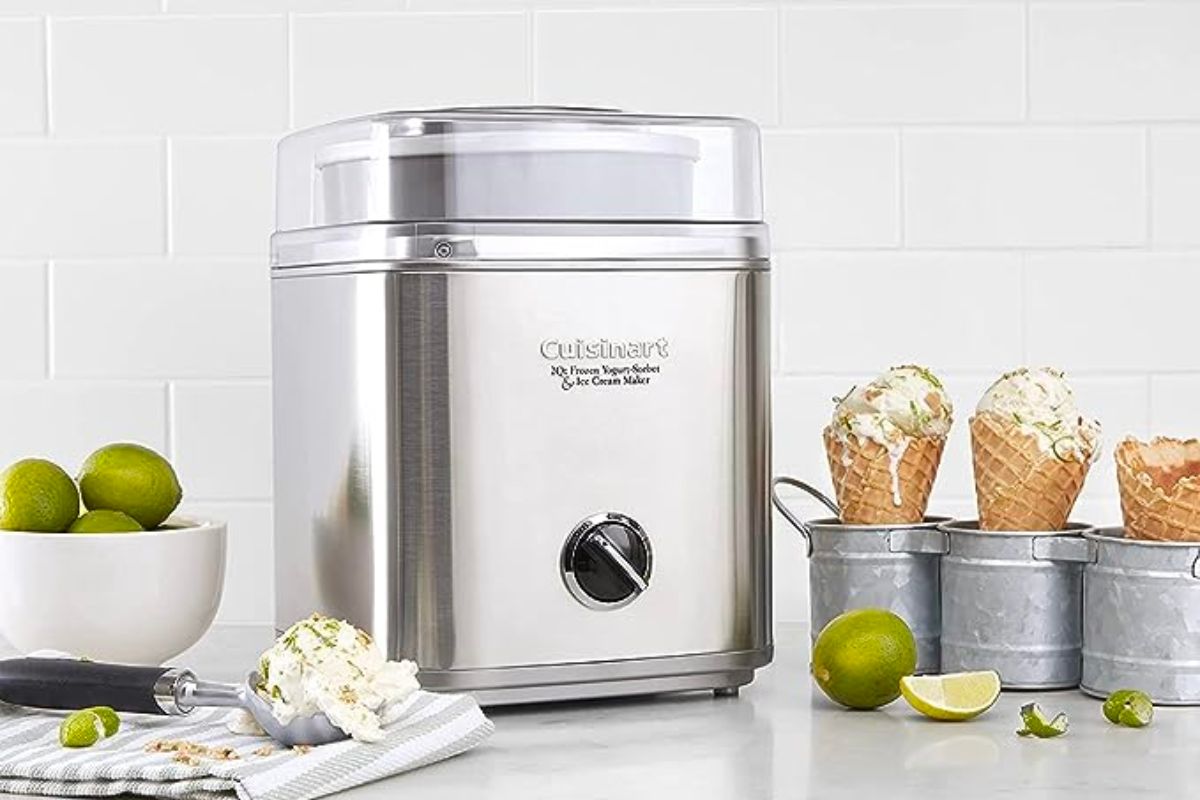 There's nothing like homemade ice cream! I can make two quarts of ice cream in about 20 minutes with this ice cream maker, and the result is always the most delicious, creamy dessert. In fact, it's the best ice cream maker I've ever used. It's a fun and easy baking gadget to use with kids, too, since it doesn't require a hot stove or oven.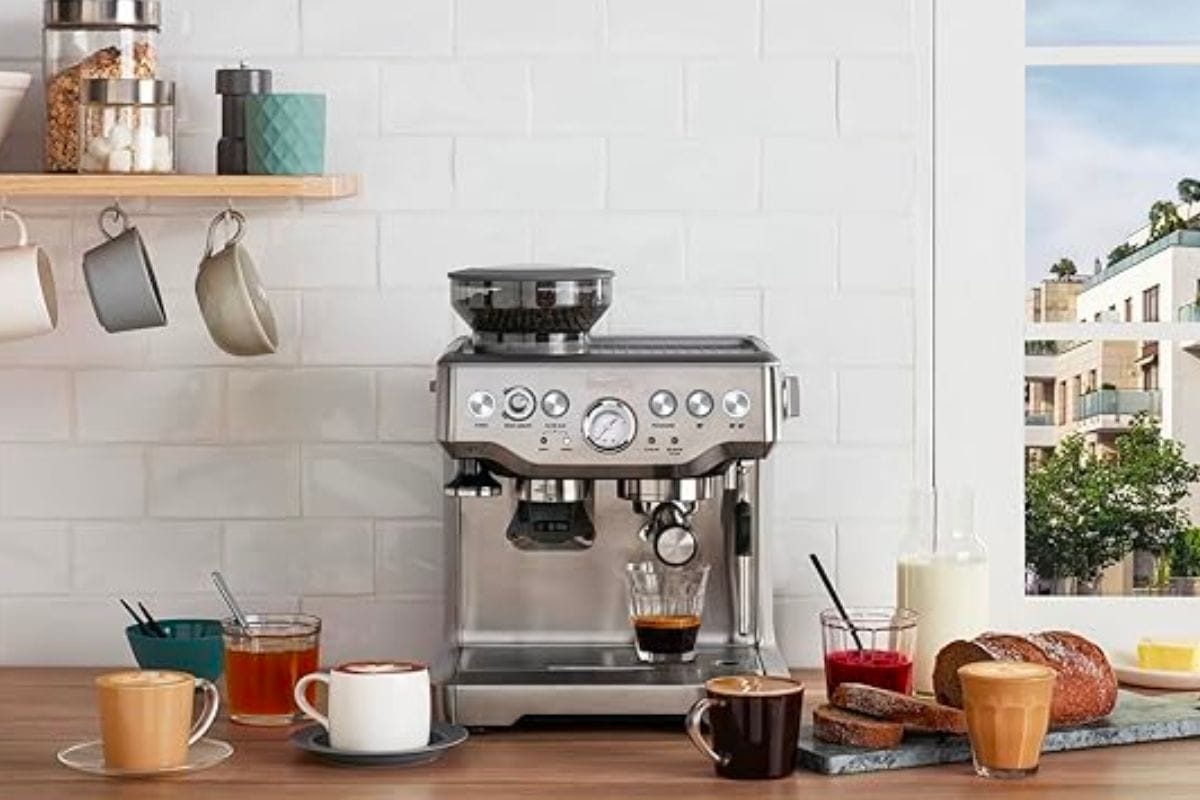 This espresso machine is definitely a splurge, but it's one that people really seem to love. Along with making espressos, it can also steam milk and grind coffee beans. It's basically all your giftee needs to make an amazing cup of joe every morning, and I think it's totally worth it!
12. For the One Always On the Go: Owala FreeSip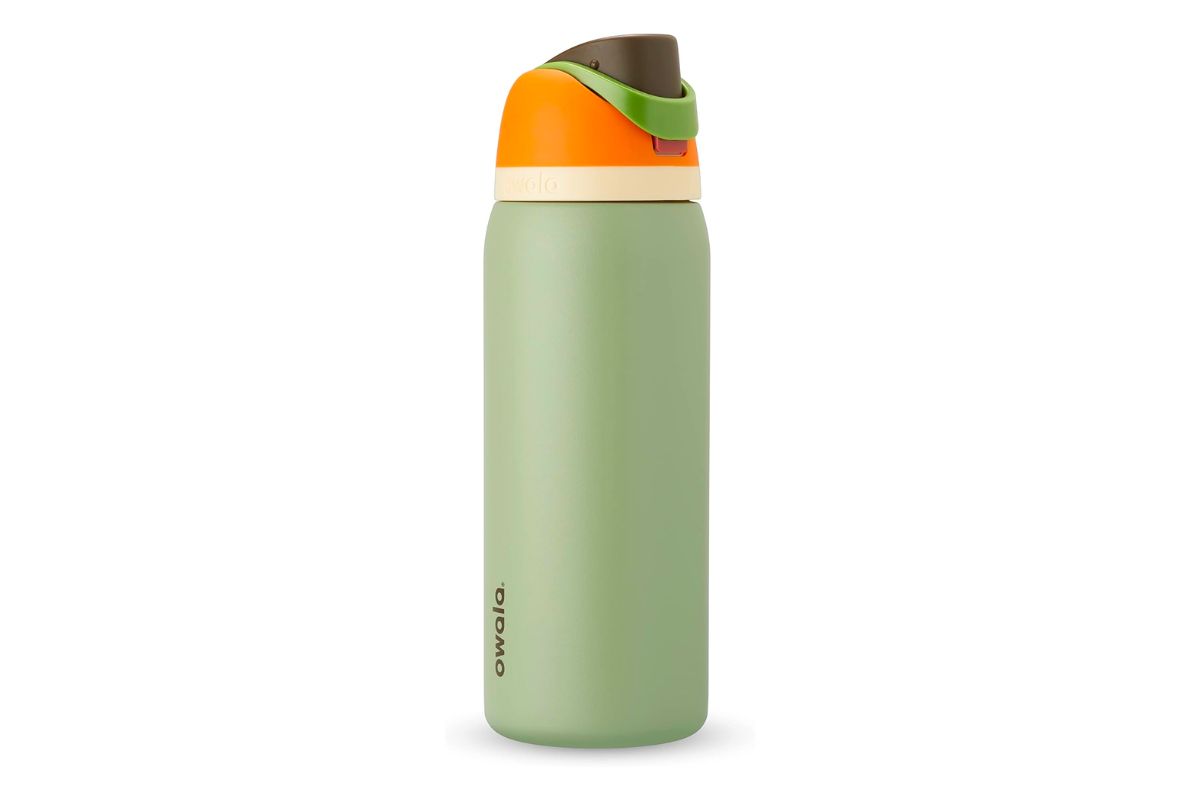 This Owala water bottle is a great gift for anyone on your list—kids and adults alike! It comes in several sizes and cute colors. The best part is the FreeSip spout that has a wide opening for bigger gulps, along with a straw for sipping.
13. For the One Who's a Little Salty: Maldon Sea Salt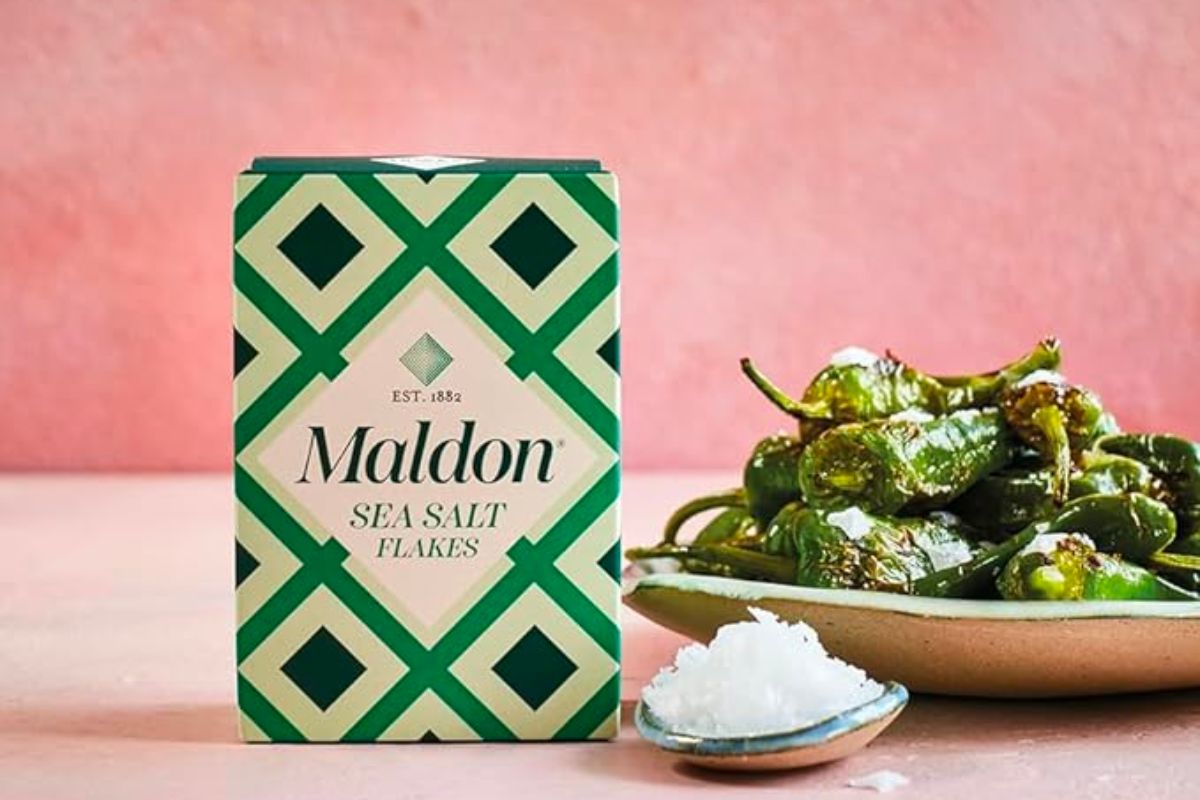 Great cooking is all in the small details! I love these sea salt flakes from Maldon because they're perfect for topping off savory dishes or adding a little saltiness to sweet treats. Stick these in a loved one's stocking or tack them on to another gift.
I truly believe that anyone who loves grilling NEEDS a Traeger! But the truth is, anyone who loves a good barbecue will enjoy receiving this bad boy. It's a wood pellet grill that can also roast, smoke, and braise meat to perfection, making it perfect for recipes like my Grilled BBQ Chicken and Pineapple Tacos!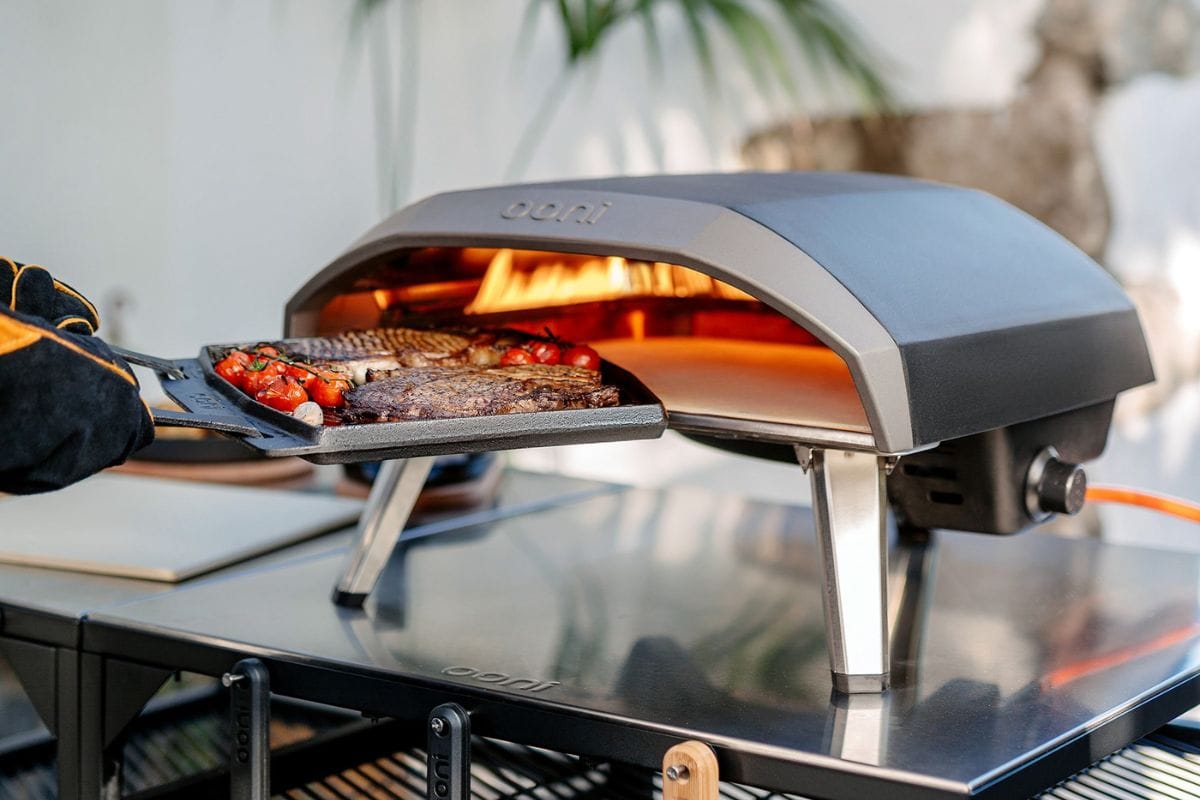 Nothing beats homemade pizza—except maybe baking it in an actual pizza oven. I love this Ooni one — while it has a high price tag, it's more affordable than other top options out there, and it makes your pizza PERFECT every time. It starts with a press of a button, has a large opening, can reach 932 degrees Fahrenheit in just 25 minutes, and has adjustable heat control. I recommend using it to try out my lemon artichoke arugula pizza recipe!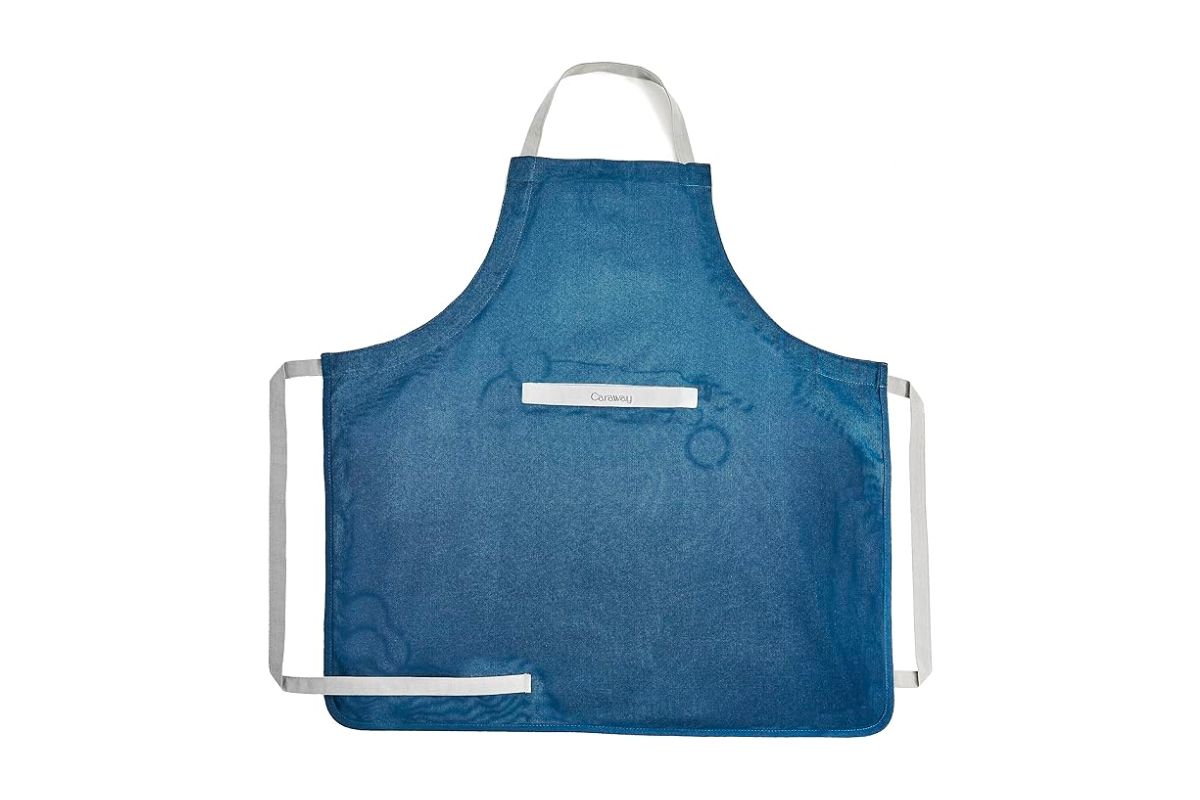 I can't count the amount of times I've had to clean food off my clothes right before serving a delicious meal. Nowadays, I use this linen apron from Caraway to keep me clean — I love its sleek and simple design, adjustable neck strap, and two front pockets for stashing utensils, dish towels, or even a phone. Choose between three pretty colors for your giftee.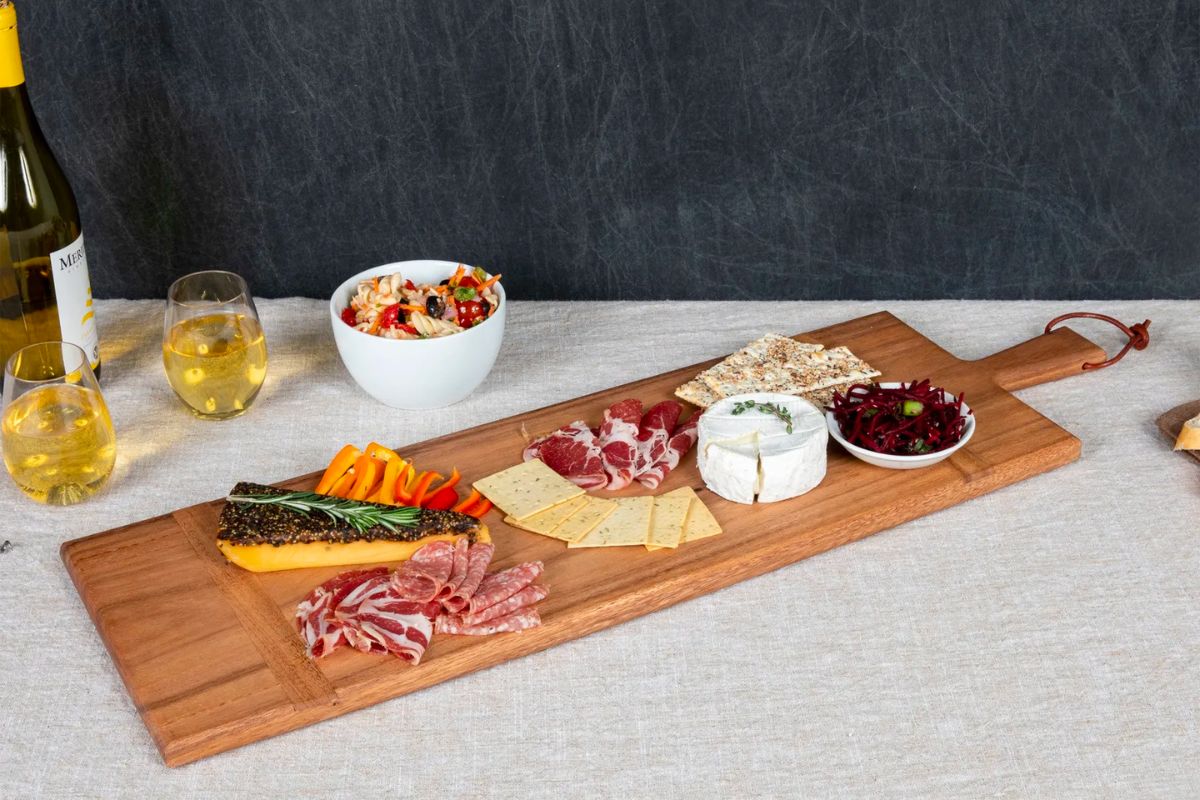 Your favorite host could definitely use a beautiful wooden charcuterie board for their next party. I love that this one can accommodate a large amount of food while the long, rectangular shape looks sleek on any table. I recommend using it for my Holiday Cheese Board, which is filled to the brim with seasonal nuts, fruits, and cheeses!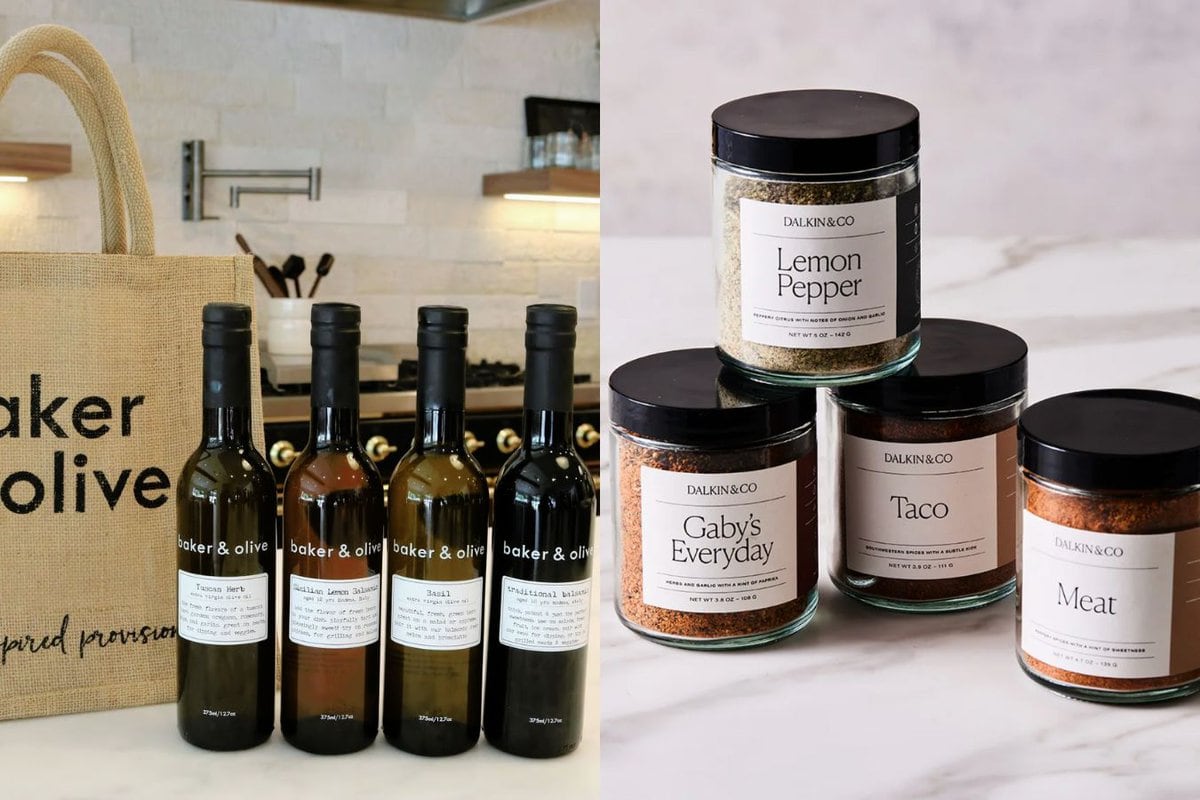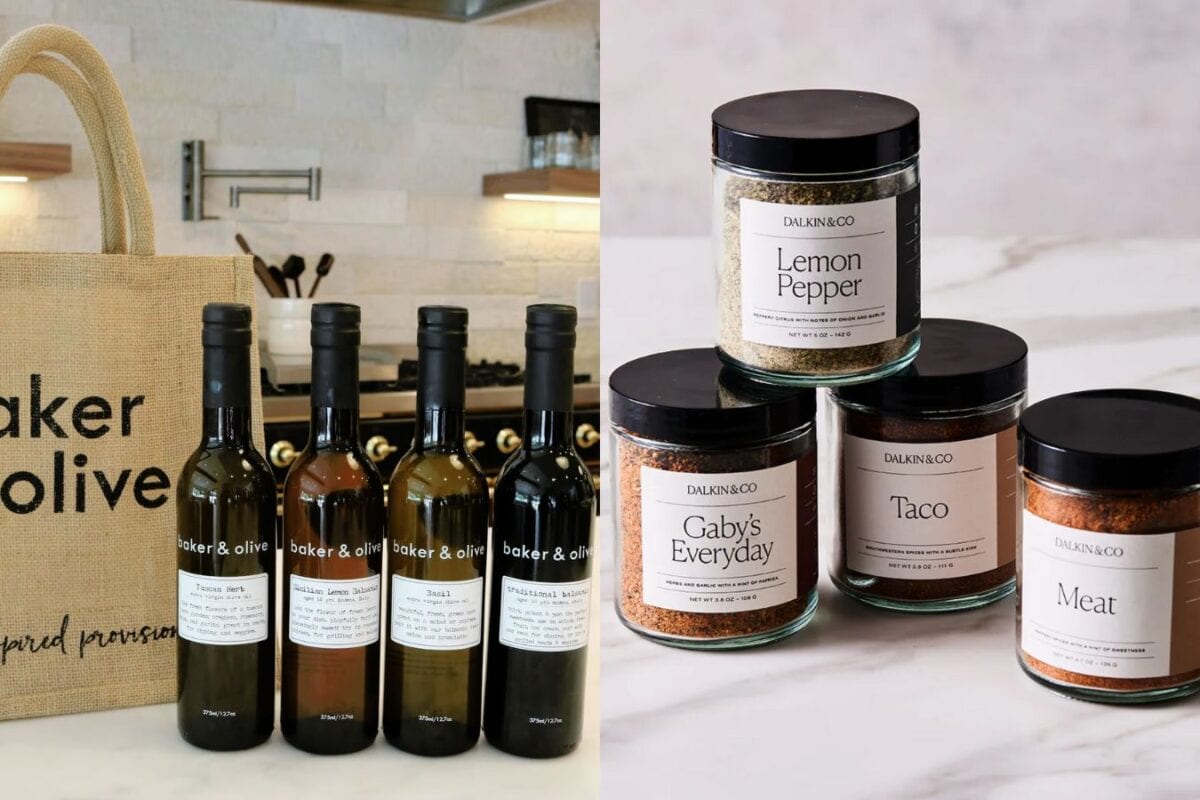 Olive oil is something many of us reach for daily, so we should use one we enjoy! This set of four from Baker & Olive includes Mediterranean and Tuscan herb blends, along with two balsamic vinegars that can be used for yummy dressings and marinades.
I also LOVE these spices from Dalkin & Co. They immediately elevate whatever you're cooking, and the must-haves set has everything you need for your weeknight dinners, including Meat, Taco, Lemon Pepper, and Everyday seasonings. Seriously, the spices are so good and high quality, and I recommend them to everyone!
Buy the Baker & Olive Starter Pack:
Buy the Dalkin & Co. Must Haves: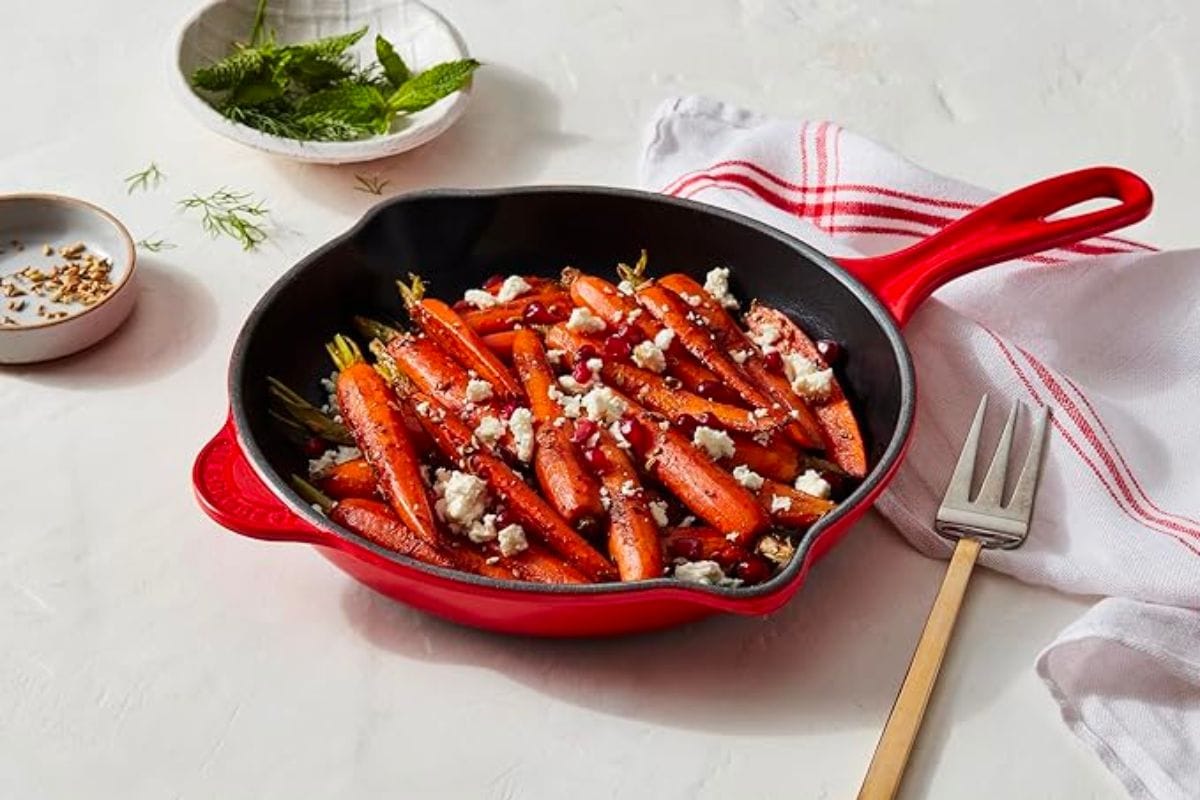 You'll recognize this cast iron pan if you've seen any of my skillet cookie recipes. I love using cast iron when baking because my desserts always come out evenly, so you won't find any burnt spots or undercooked bits. I like this one from Le Creuset, and it is a great addition to anyone's kitchen (and maybe they'll even make you a giant gooey cookie with it!)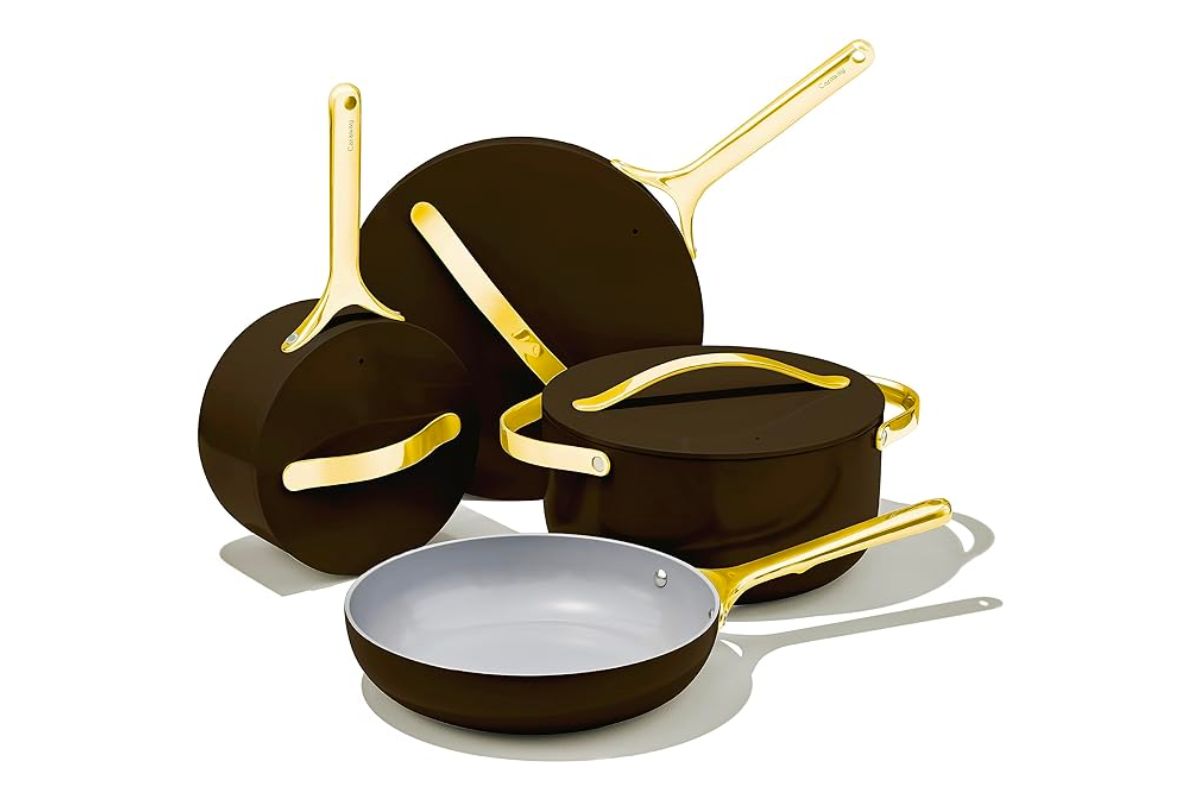 It's time to upgrade your giftee's cookware! Maybe you have a recent college grad who could use their first set of cookware or know a new homeowner. In either case, I recommend this colorful Caraway set because it includes everything you need to outfit a kitchen (frying pan, saucepan, Dutch oven, just to name a few) without being overwhelming. It even includes a pan rack to help them stay organized!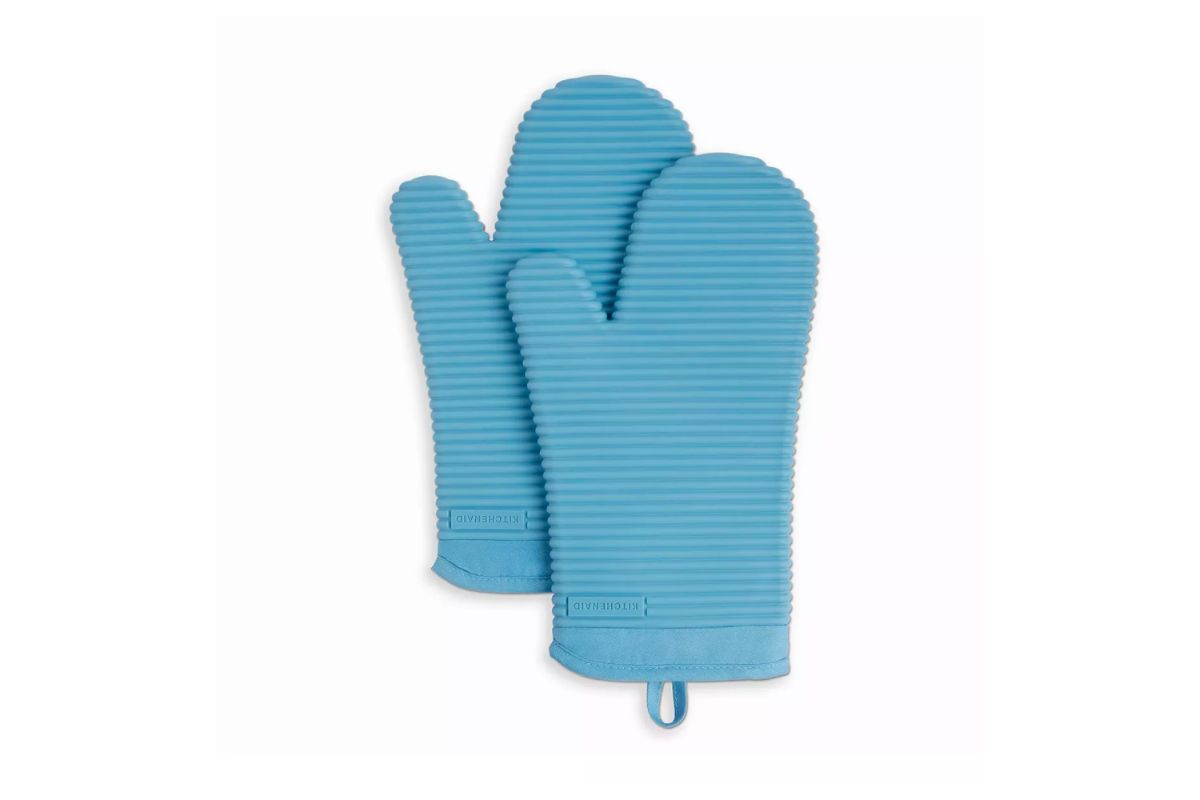 These oven mitts from KitchenAid are pretty and practical—the best combination IMO! They're made of stylish ribbed silicone that'll help them grip hot handles or cookie sheets. They come in three colors, so you can pick what matches their kitchen best, and they'll receive two pairs of mitts so they always have a backup whenever they're cleaning the other ones.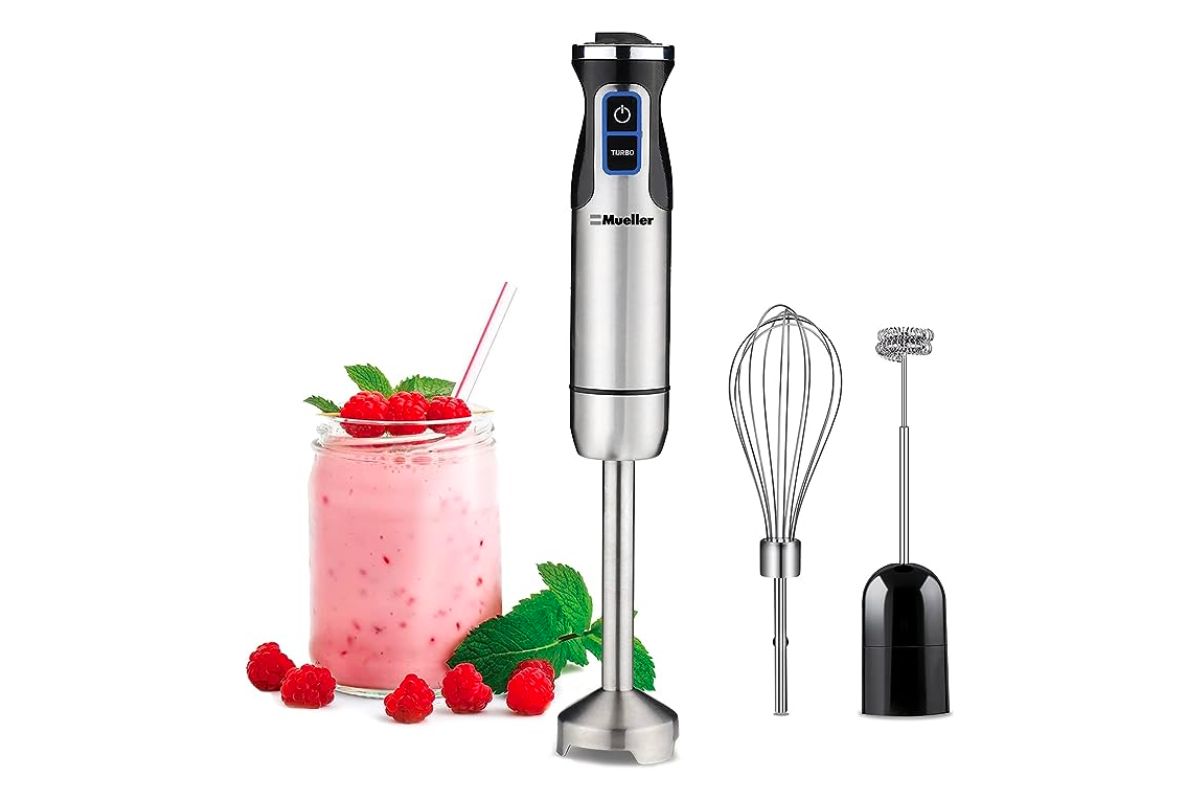 If your giftee doesn't have much storage space in their kitchen, this immersion blender can help do the jobs of bigger appliances. It's the one I personally use, and I love that it comes with a blender, whisk, and milk frother attachment, so it can basically do it all! It can crush ingredients for soup, blend a smoothie, froth milk, or beat eggs — you name it!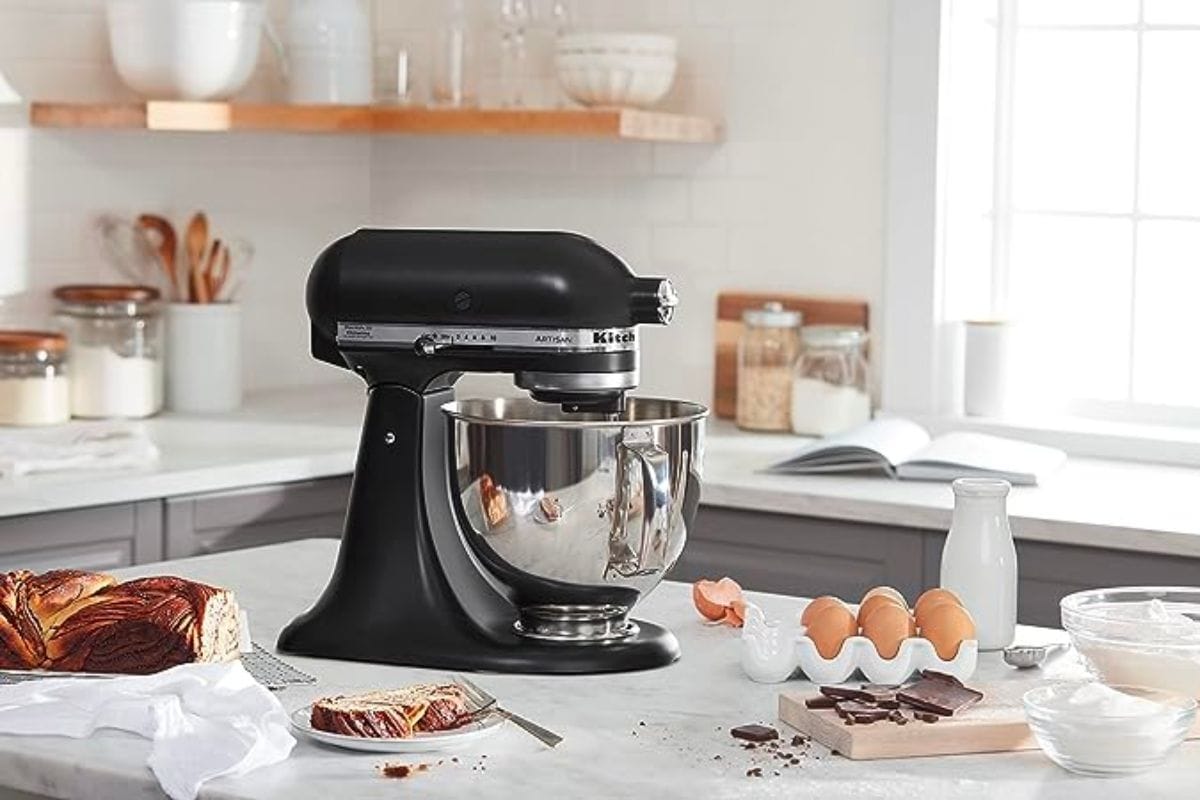 Whipping up batter and dough can be time-consuming, so if your loved one bakes a lot, they'll adore adding this iconic KitchenAid stand mixer to their baking gear. There's a reason everyone (including me!) loves KitchenAid mixers—they're sturdy, fast, consistent, and last for years! Bonus: You can choose between a ton of different colors, ranging from neutral matte black to a soft lavender.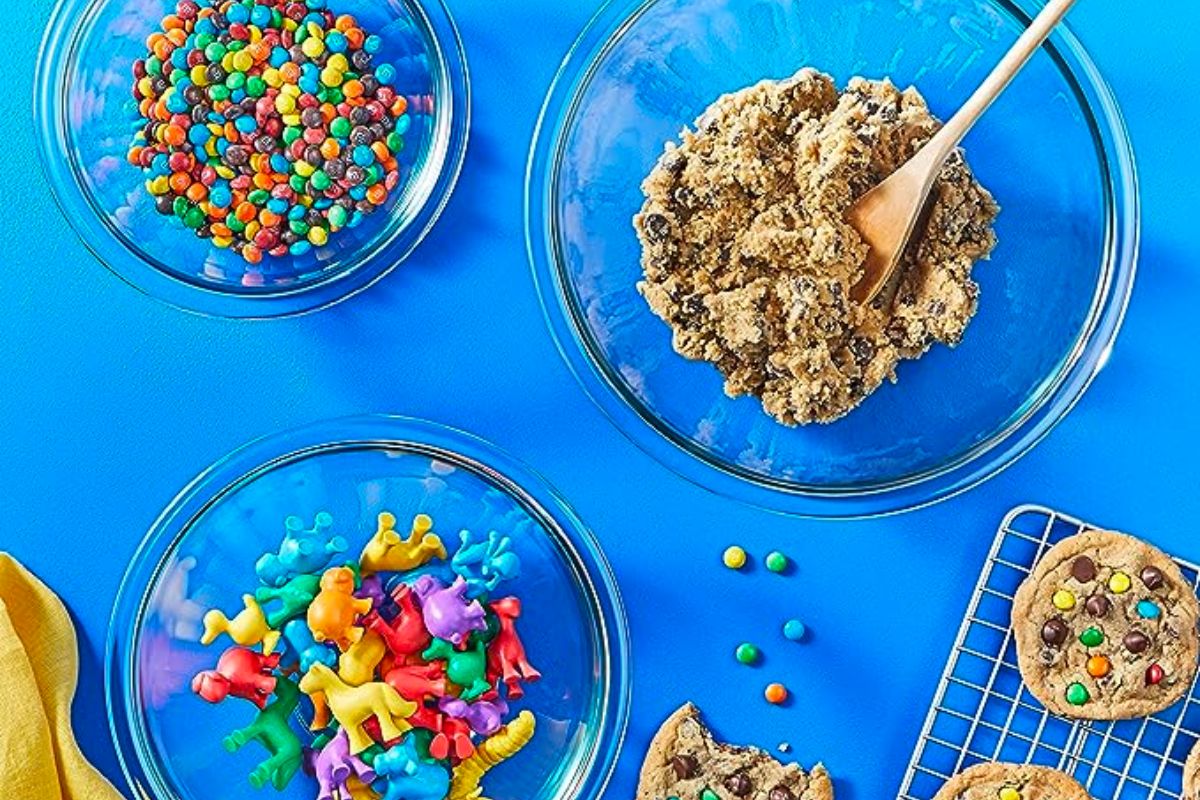 Mixing bowls are essential for baking and cooking, and having a few sizes is helpful for different tasks. These glass bowls from the legendary kitchenware brand Pyrex can go in the microwave, freezer, and dishwasher. I especially love that they stack inside one another to avoid taking up too much storage space. It's a practical gift that they'll definitely use.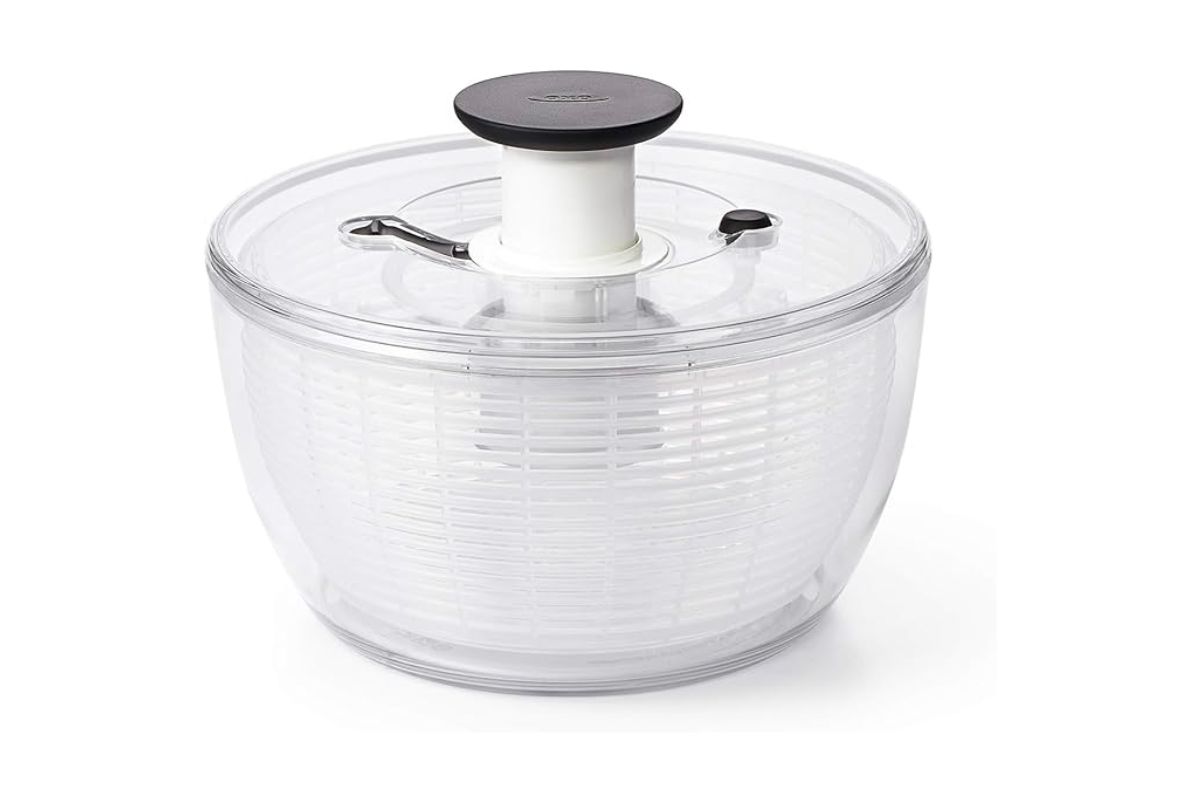 Washing greens is so much easier with a salad spinner because you can soak them inside the bowl, drain the water, and then spin out the excess water. It beats laying out the lettuce on a paper towel or eating soggy salad! This option from OXO has more than 30,000 five-star reviews on Amazon and features an easy one-button operation!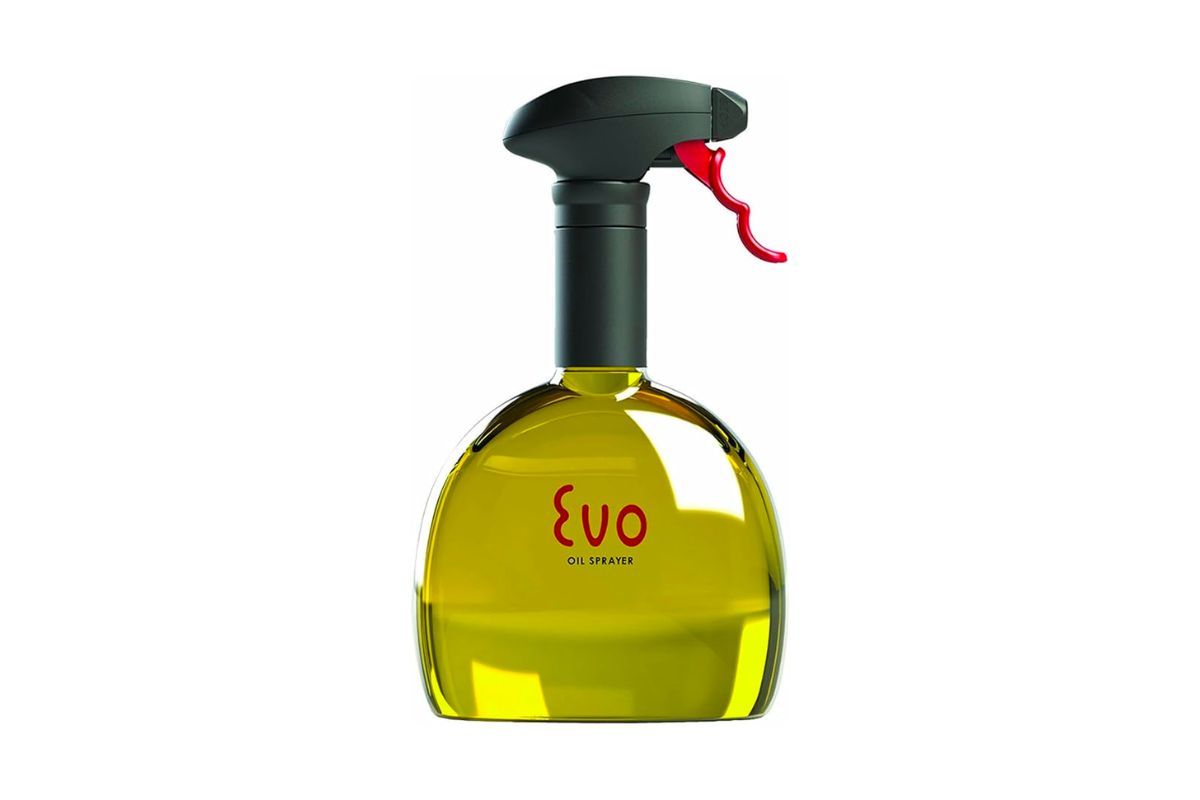 This oil sprayer is perfect for evenly coating a pan in olive oil before cooking. It's one of those little tools your gift recipient didn't know they needed — and won't be able to live without! It can fit up to 18 ounces, which is large enough so they won't have to refill it too often, either.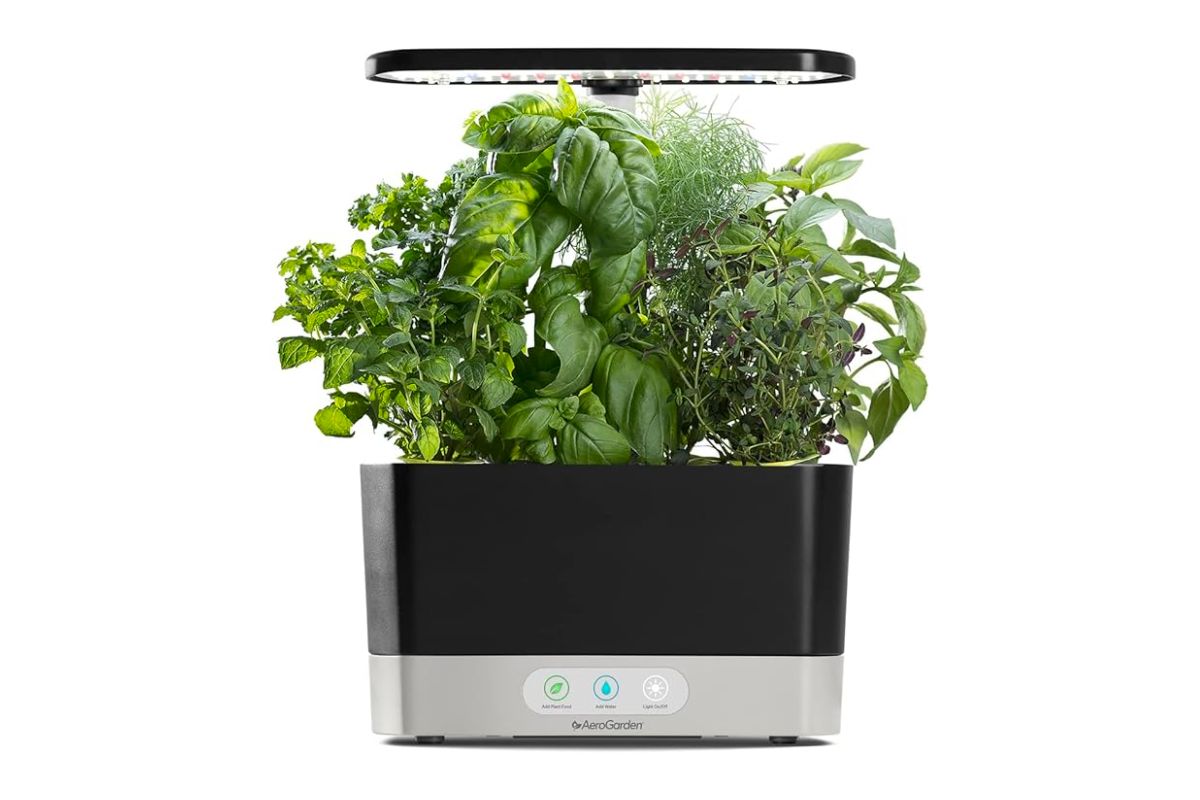 Nothing makes a meal come together like a garnish of fresh herbs. Your loved one can keep their favorites on hand with this indoor garden, regardless of the season. This AeroGarden Harvest kit comes with seeds for basil, curly parsley, dill, thyme, and mint to get them started. It's WAY easier than gardening in the backyard.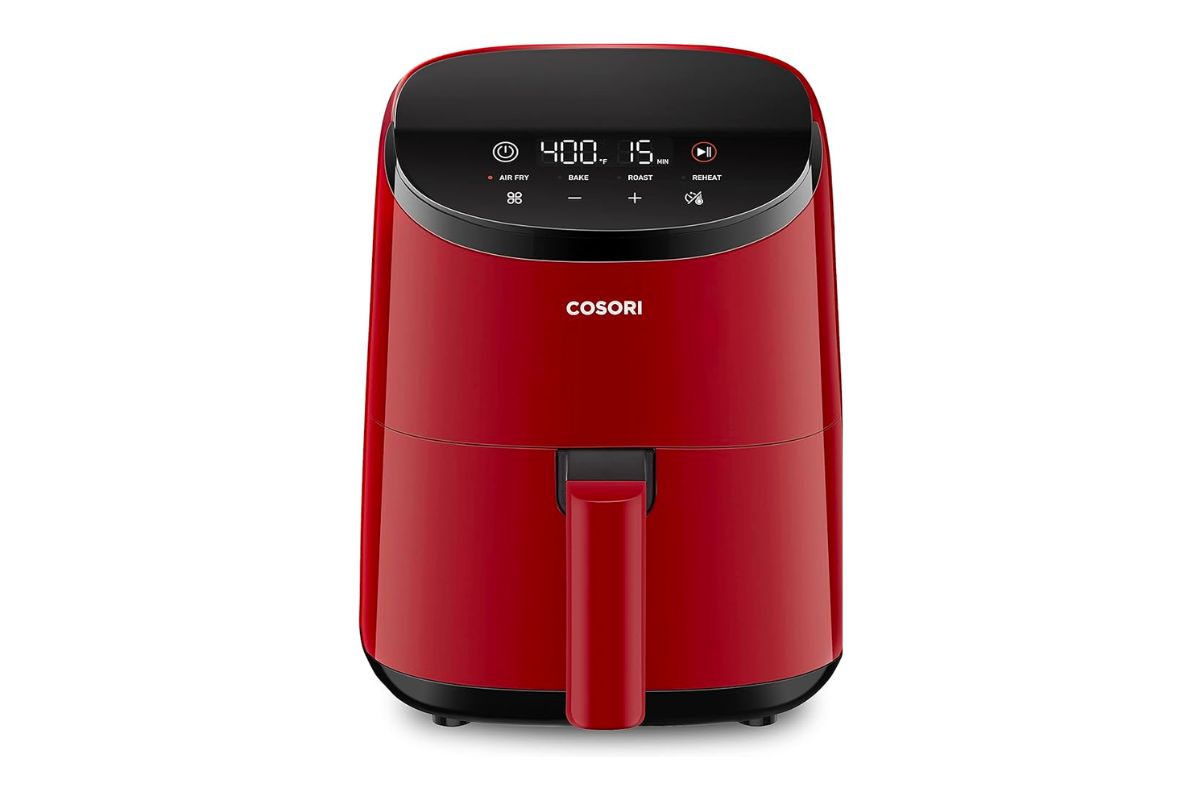 Anyone who loves fried food needs an air fryer because they can enjoy crispy (but healthier) eats at home. This option from COSORI is more affordable than the alternatives. It holds up to 2.1 quarts of food and has four different modes: air fry, bake, roast, and reheat. This is something I currently have on my wishlist, too!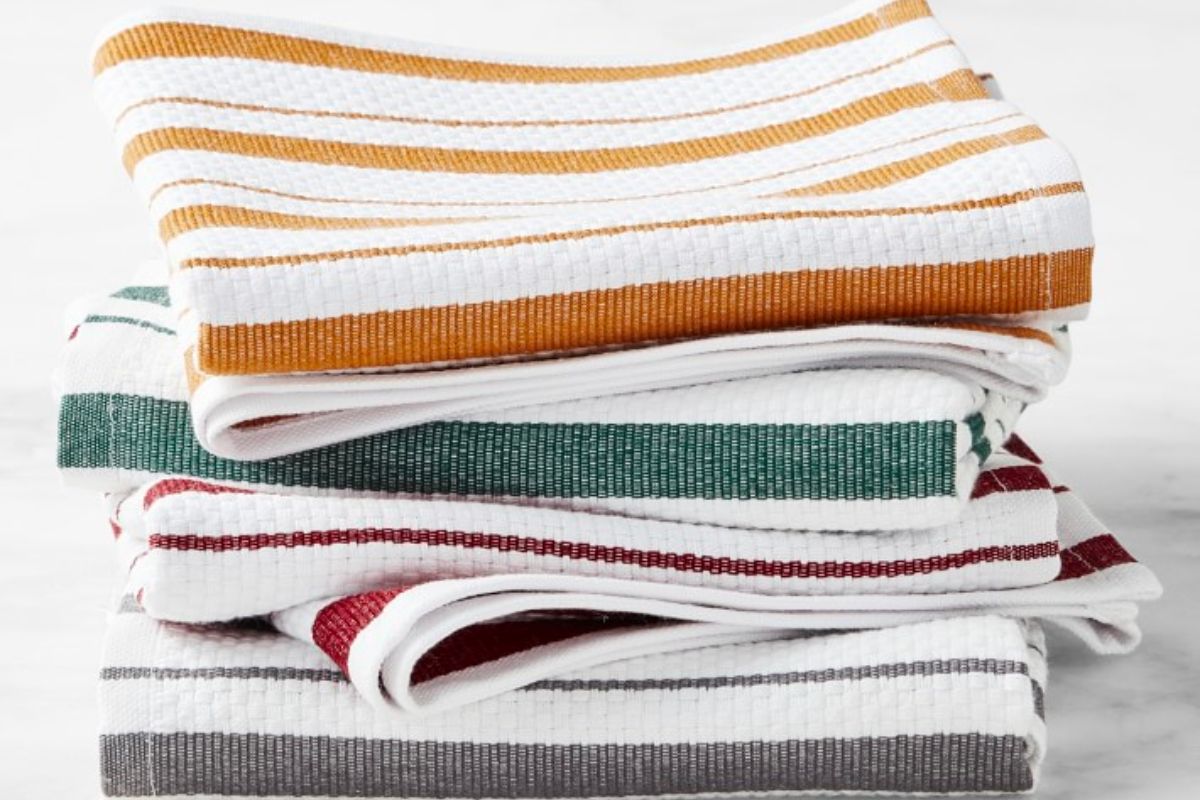 I love the warm and cozy color scheme of these dish towels, but they're neutral enough to keep out all year long. Kitchen towels come in handy for wiping hands and sopping up spills, and they'll love this set of stylish ones from Williams Sonoma.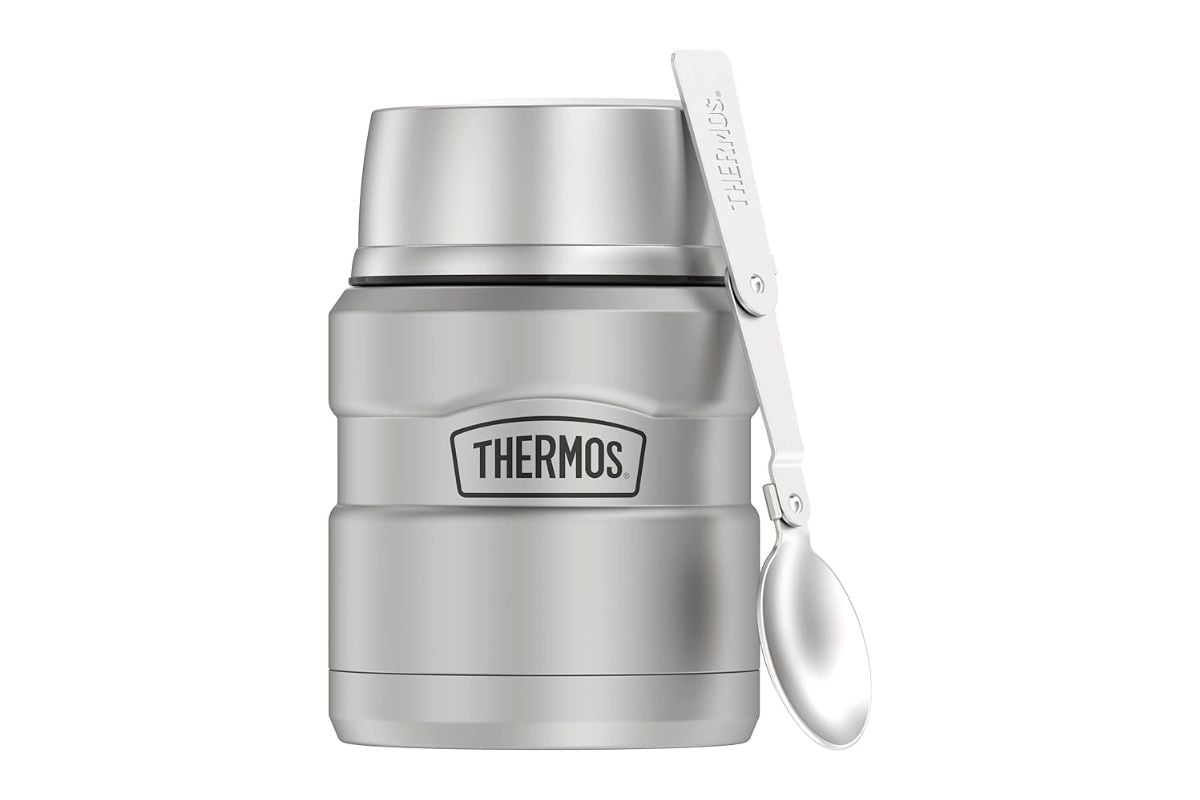 The commuter in your life will especially appreciate this Thermos for bringing leftovers with them to work or school. It'll keep hot foods warm for up to nine hours and cold foods chilly for up to 14. It even comes with a foldable spoon, so everything they need for a meal on-the-go is in this one container.
Prices were accurate at time of publication.