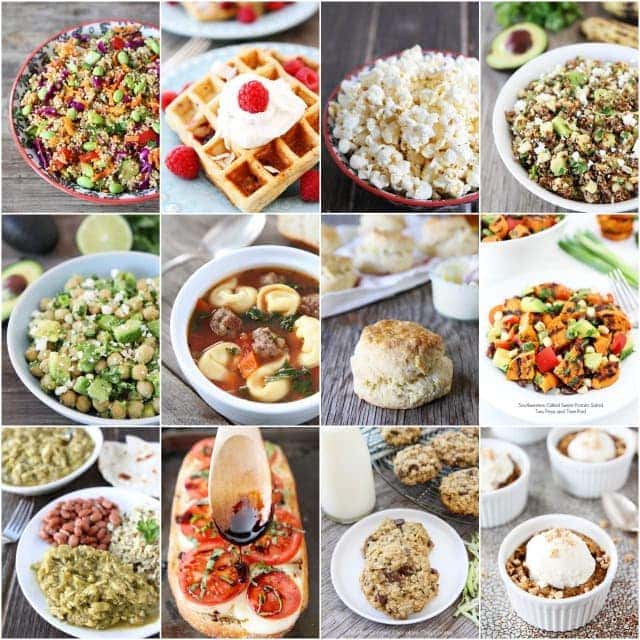 On Friday, we shared the Top 10 Recipes from 2013 on Two Peas and Their Pod. Today we are sharing OUR favorites. Josh picked five recipes and I picked five…and this year we even let Caleb have a say. He picked his top 3 recipes from 2013.
We hope you like our picks!
His
5. Deep Dish Biscoff Oatmeal Toffee Cookies-Josh usually isn't a dessert person, but he loves these deep dish cookies!
4. Italian Sausage Tortellini Soup-one of Josh's all-time favorite soups!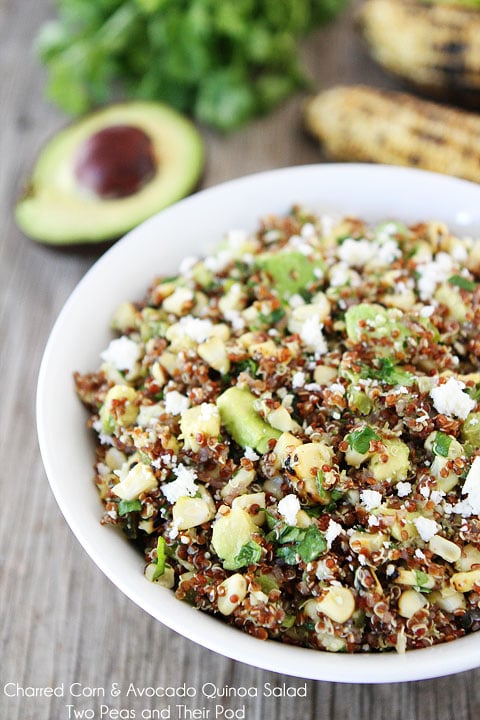 3. Charred Corn & Avocado Quinoa Salad-Josh requests this salad all of the time!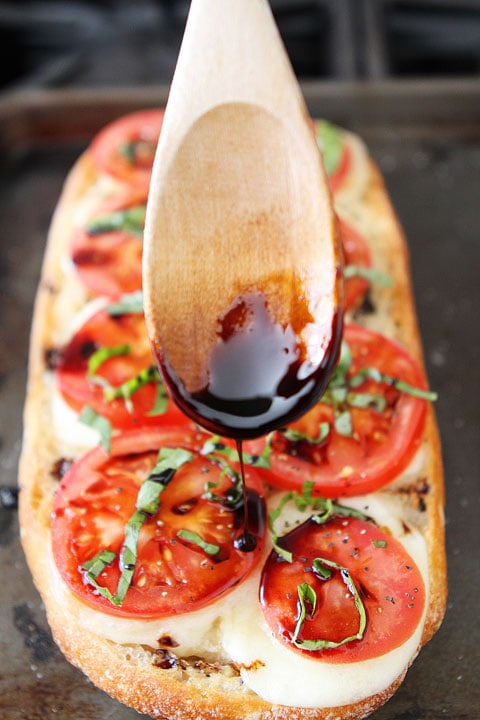 2. Caprese Garlic Bread-I can't even count how many times we've made this bread. Josh is always begging for it!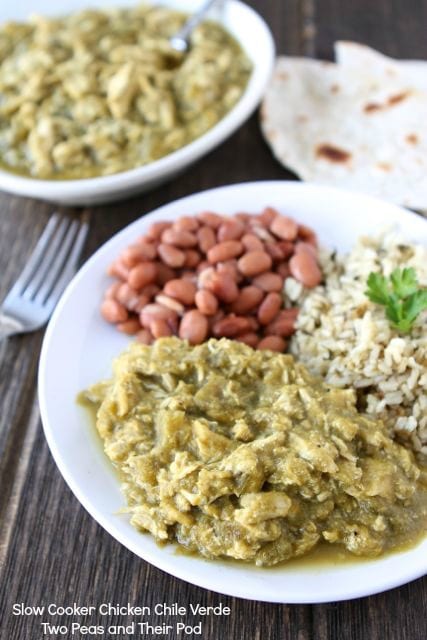 1. Slow Cooker Chicken Chile Verde-Josh created this recipe at the beginning of the year and it has remained his favorite! He loves making it when we have company. It's always a hit!
Hers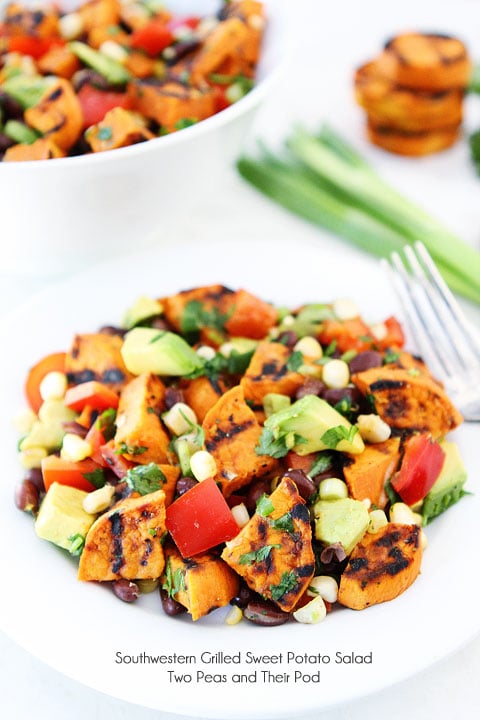 5. Southwestern Grilled Sweet Potato Salad-this salad has all of my favorite things!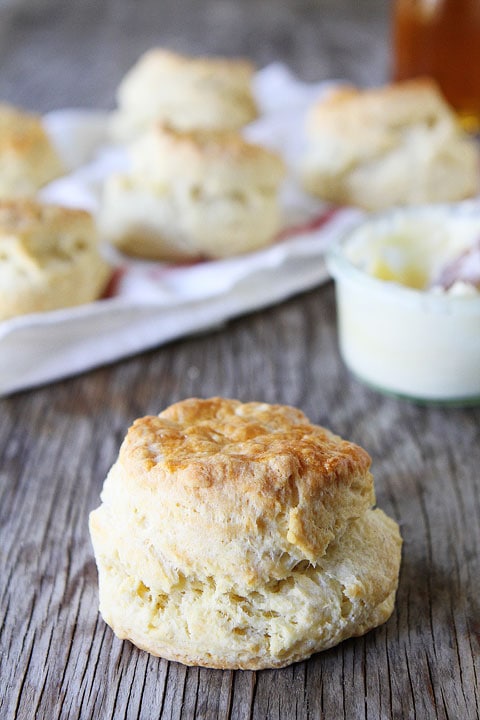 4. Greek Yogurt Biscuits-I love a good biscuit and these biscuits are PERFECT! We really should stop making them though because I always eat too many!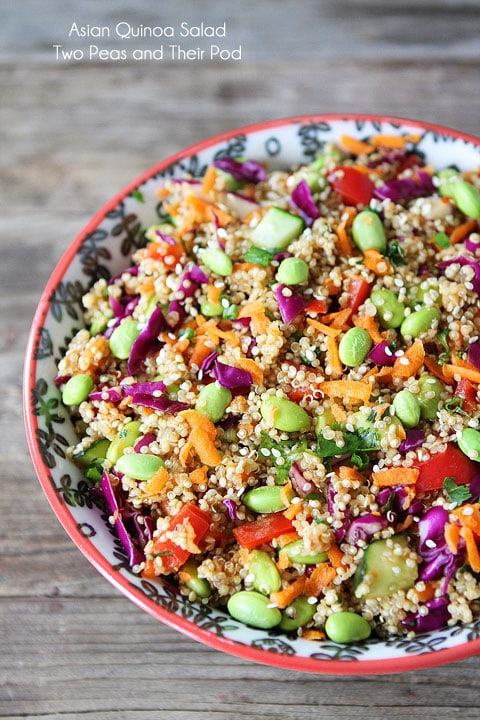 3. Asian Quinoa Salad-I love how colorful this healthy salad is! I could eat it every day!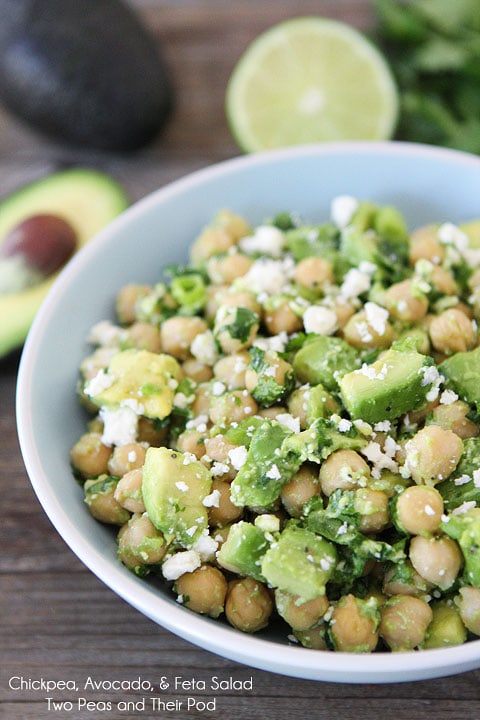 2. Chickpea, Avocado, and Feta Salad-this salad only takes 5 minutes to make and it's SO good!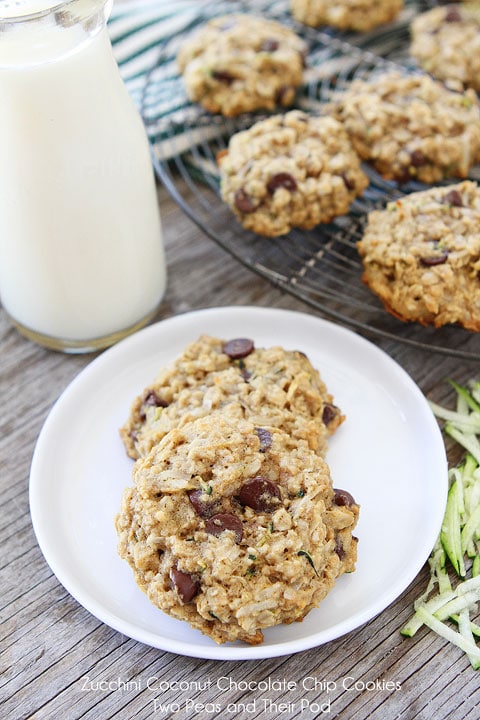 1. Zucchini Coconut Chocolate Chip Cookies-of course I picked a cookie for my #1 recipe! I am obsessed with these cookies. They are my new favorite cookie. I've made several batches and just so you know, they taste great right out of the freezer:)
Caleb
This year we are letting Caleb share his top 3 recipes. We love having a little helper and taste tester in the kitchen. He will let us know immediately what he likes and doesn't like. He definitely liked these recipes!
3. Baked Blueberry Coconut Oatmeal-Caleb loves eating this baked oatmeal while he watches Curious George.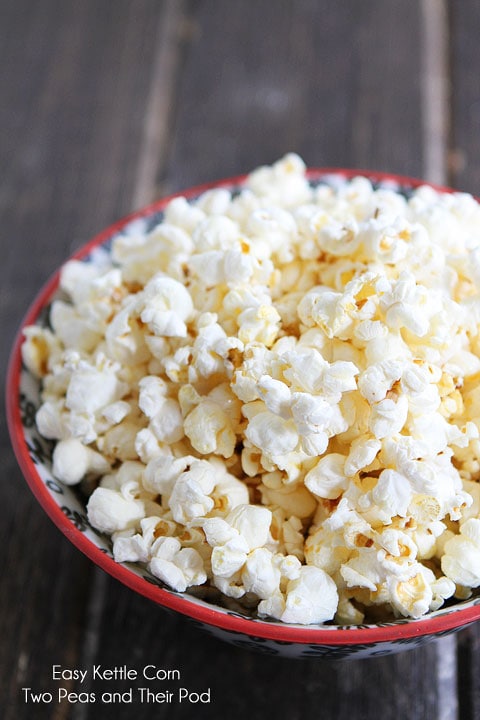 2. Easy Kettle Corn-Caleb loves popcorn and when Josh makes his special kettle corn Caleb gets really excited. He loves the added sweetness.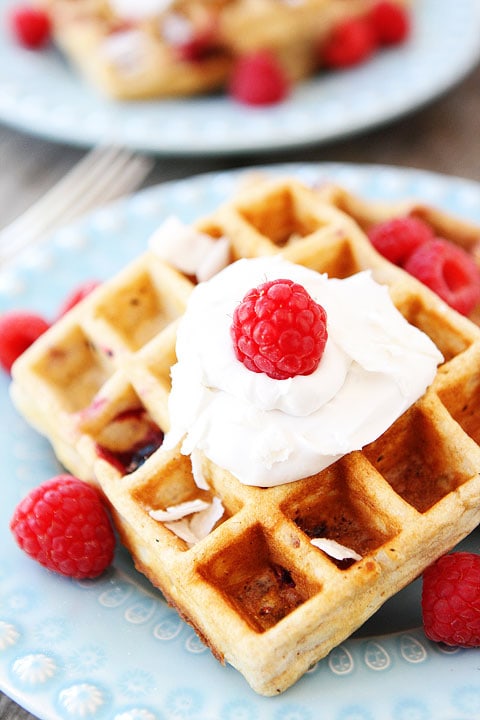 1. Coconut Raspberry Waffles with Coconut Whipped Cream-we usually make Caleb waffles on the weekends. These Coconut Raspberry Waffles with Coconut Whipped Cream are his favorite. He puts the raspberries on his fingers and eats them…and he always has whipped cream all over his face.
We are curious, what were your favorite recipes from our site in 2013?
Check out our favorite recipes from previous years:
We hope you have a safe and happy New Year's Eve! Make sure you ring in the New Year with good food, family, and friends!