Quick Summary
Sharing our personal favorite recipes from 2020! It was hard to narrow it down because we had so many favorites, but these recipes are all winners! You will want to try them all.
We loved sharing the Top 10 Recipes from 2020, there were so many good ones!
Now, we are sharing our personal favorites! The boys, Josh, and I all picked five. It was VERY hard to narrow it down because we made so many good recipes this year. These recipes are all winners and get two thumbs up from us!
Without further ado, here are our favorites from 2020!
BOYS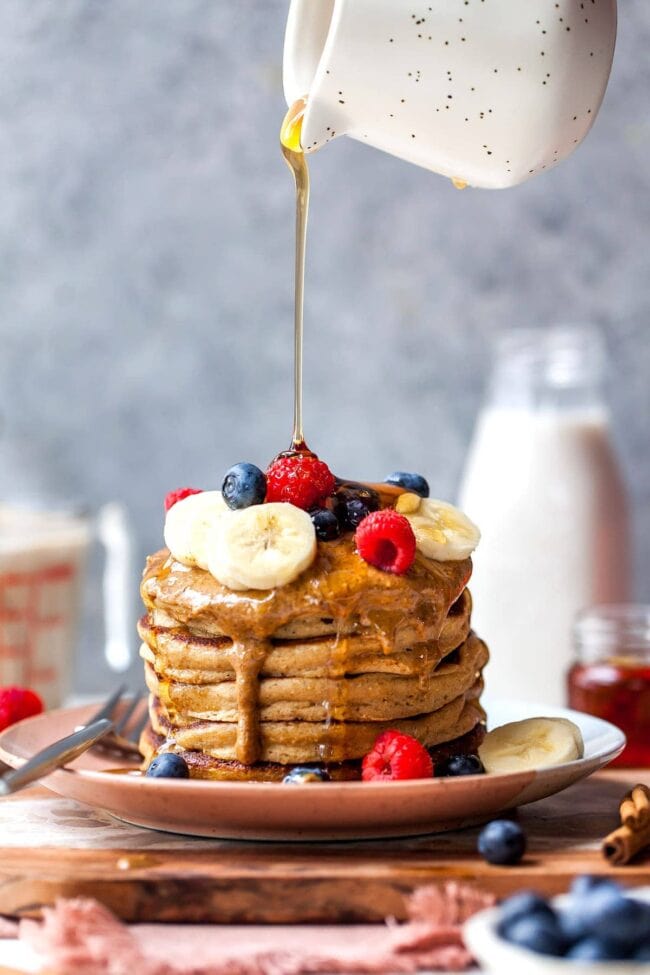 5. Blender Pancakes– the boys ask for these every single week. I don't mind because they are easy to blend up and healthy…don't tell them that:)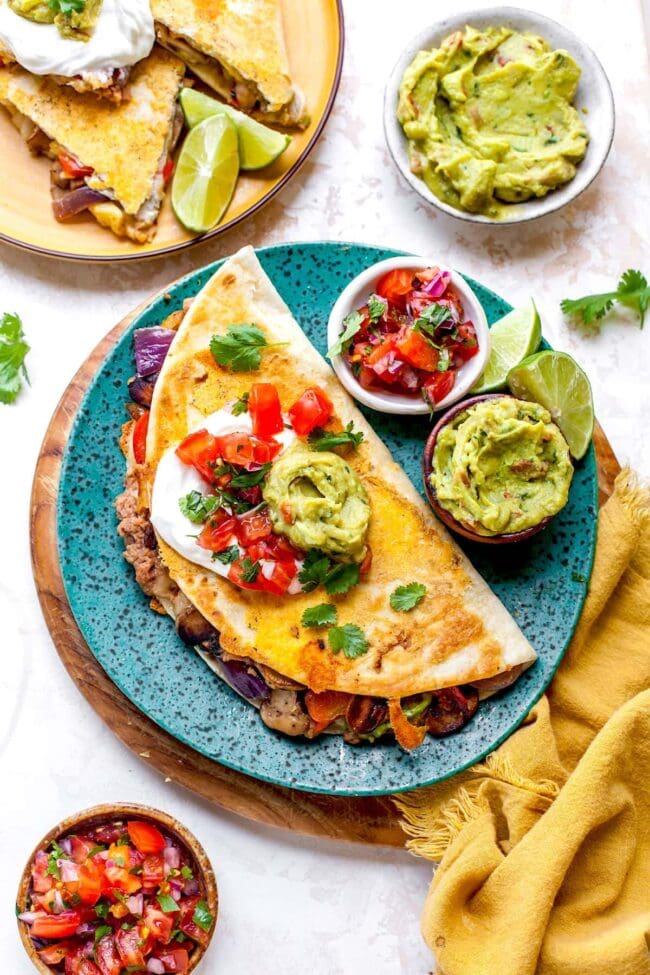 4. Our Favorite Quesadillas– one of our favorite quick and easy meals! Our secret trick makes them extra tasty:)
3. S'mores Cookies– the boys love anything s'mores, especially these cookies. FYI-the s'mores puppy chow was another favorite this year.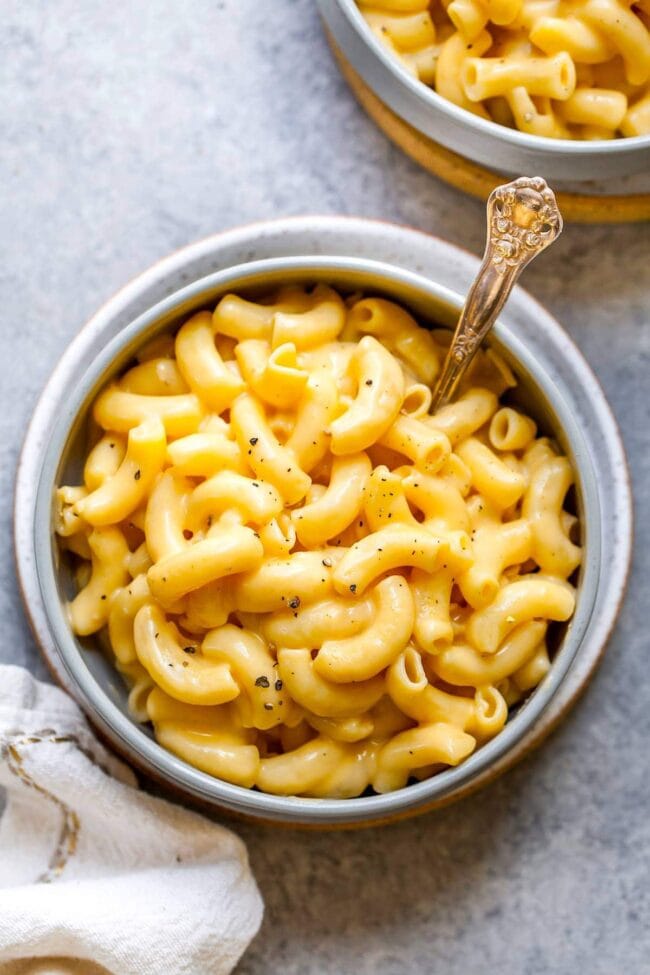 2. Stovetop Mac and Cheese– Better than boxed and just as easy! You have to try this one!
1. Doubletree Cookies– I love that the boys put two cookies on their list..ha! These cookies are famous for a reason! The boys request them often.
JOSH
5. Carnitas– one of Josh's favorite meals!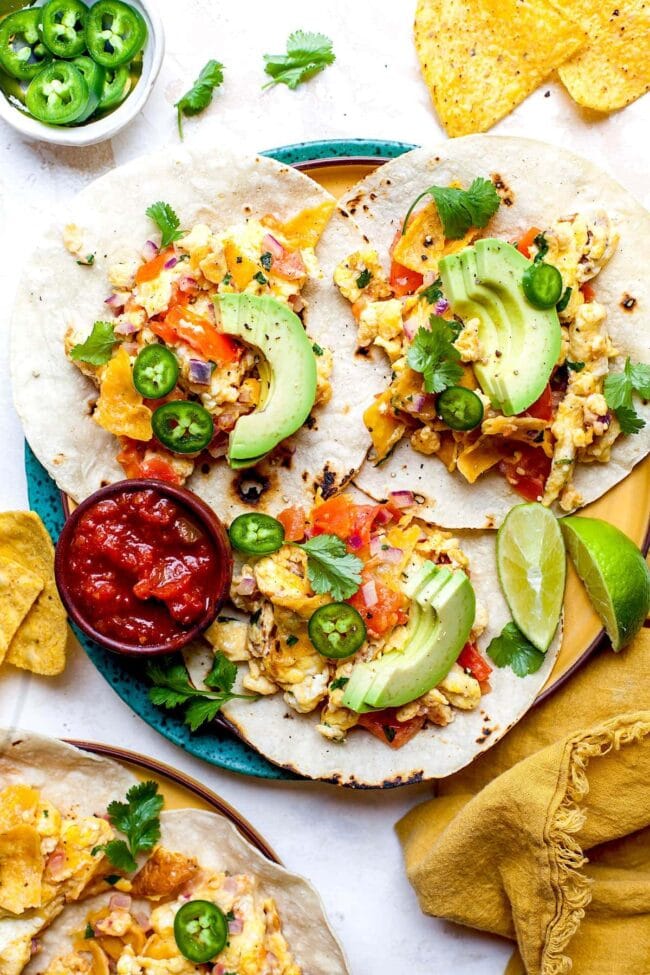 4. Migas– These easy breakfast tacos are a regular at our house. They are great anytime of the day!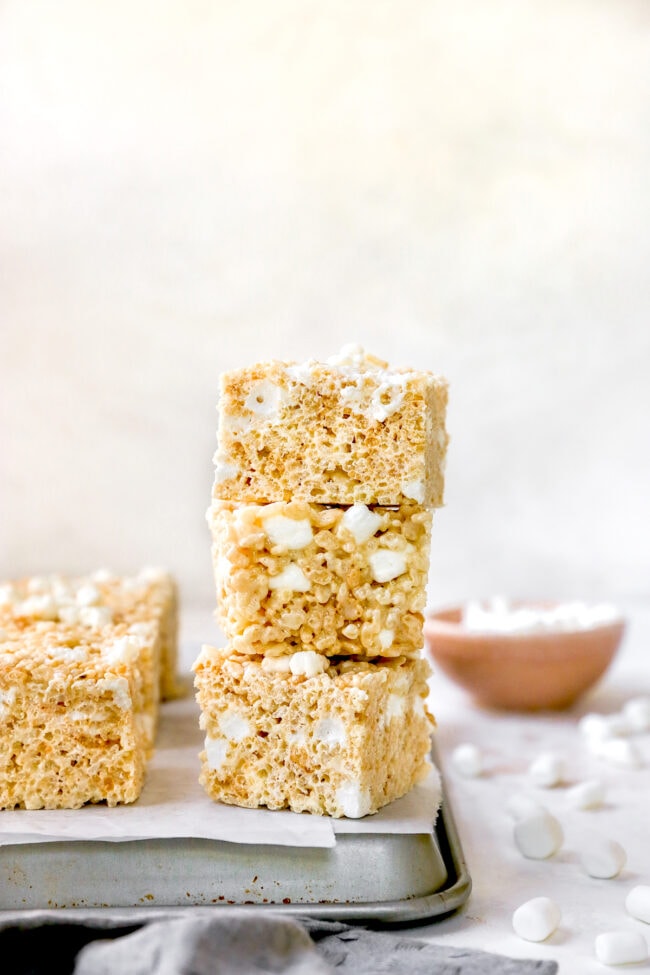 3. Rice Krispie Treats– Josh shares his secrets for making the BEST Rice Krispie Treats. You have to try this recipe.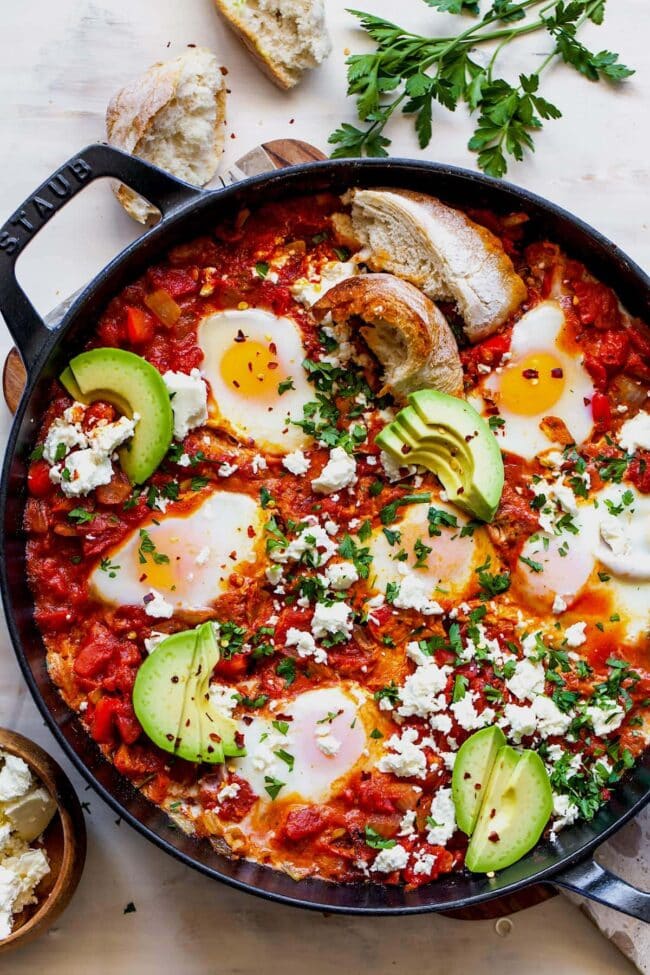 2. Shakshuka– If you've never had shakshuka before, you are missing out. This savory egg dish is one of our go to meals. The flavors are so good!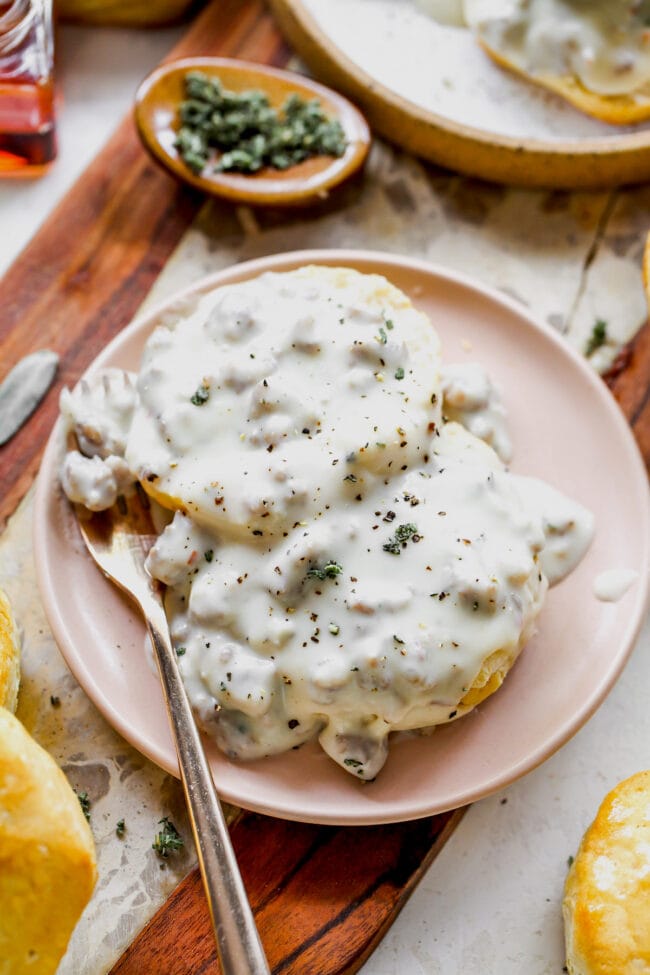 1. Biscuits and Gravy– Classic comfort food! Josh and the boys LOVE this recipe!
MARIA
5. Brown Butter Mushroom Pasta– seriously the BEST pasta and it's SO easy to make. My kids love this one too:)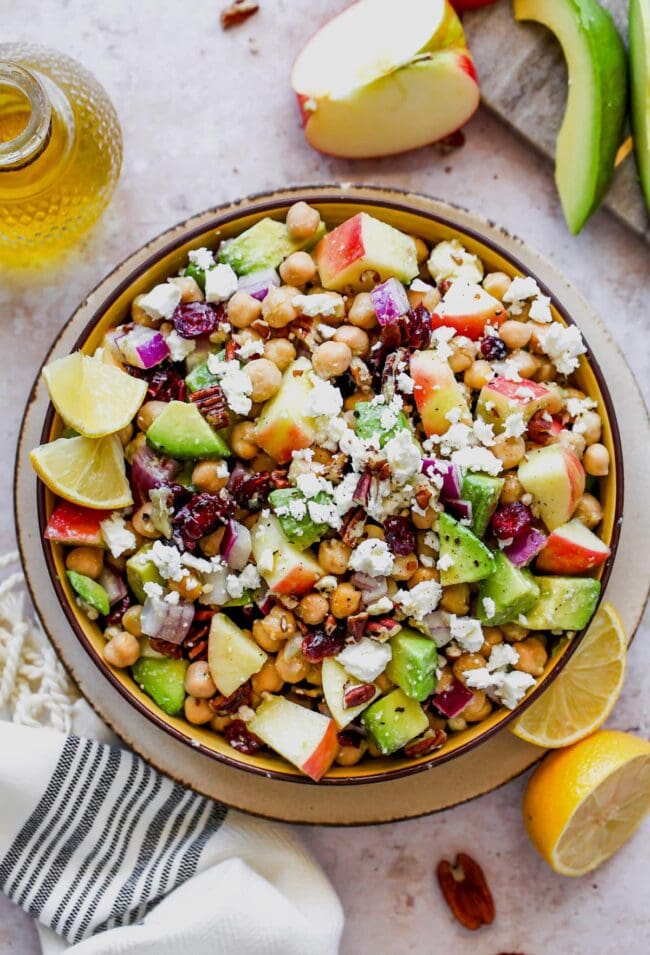 4. Chickpea Salad– I could eat this salad every day! The flavors are so good!
3. Enchilada Stuffed Mushrooms– I love enchiladas and mushrooms, so this recipe is a home run for me! Use our homemade enchilada sauce, it's the best.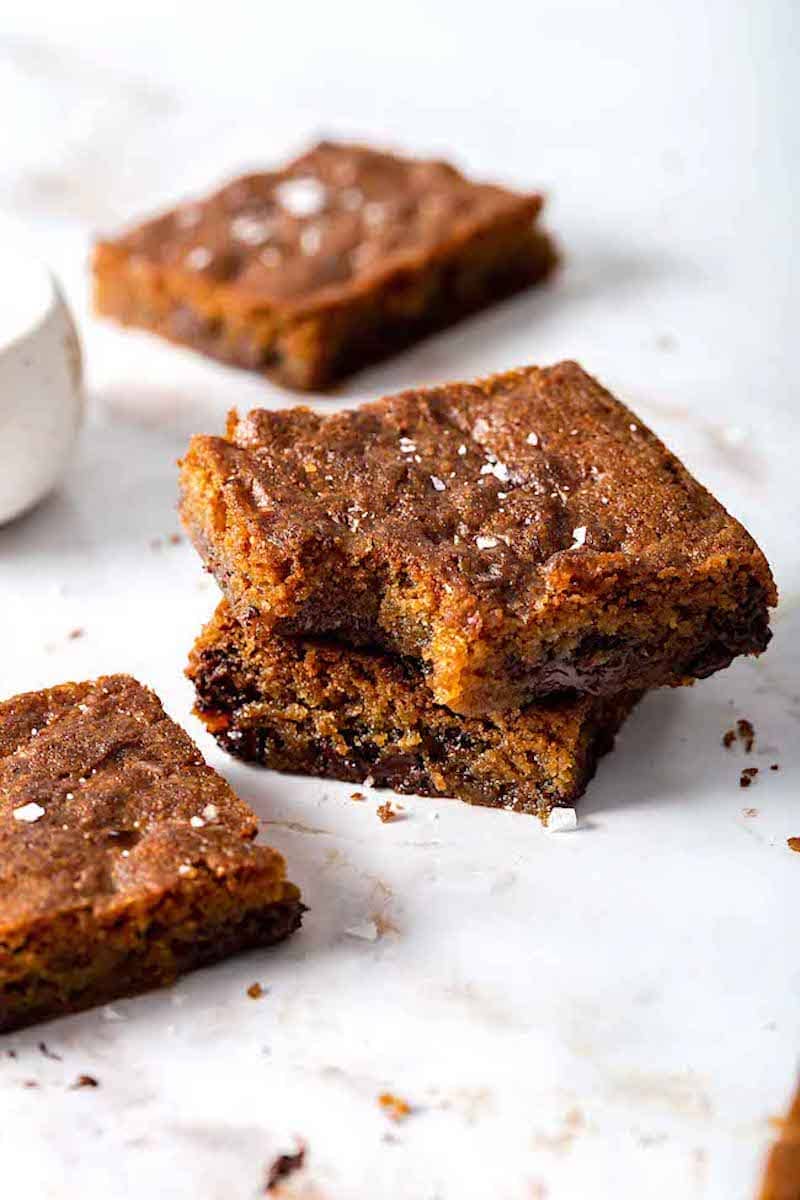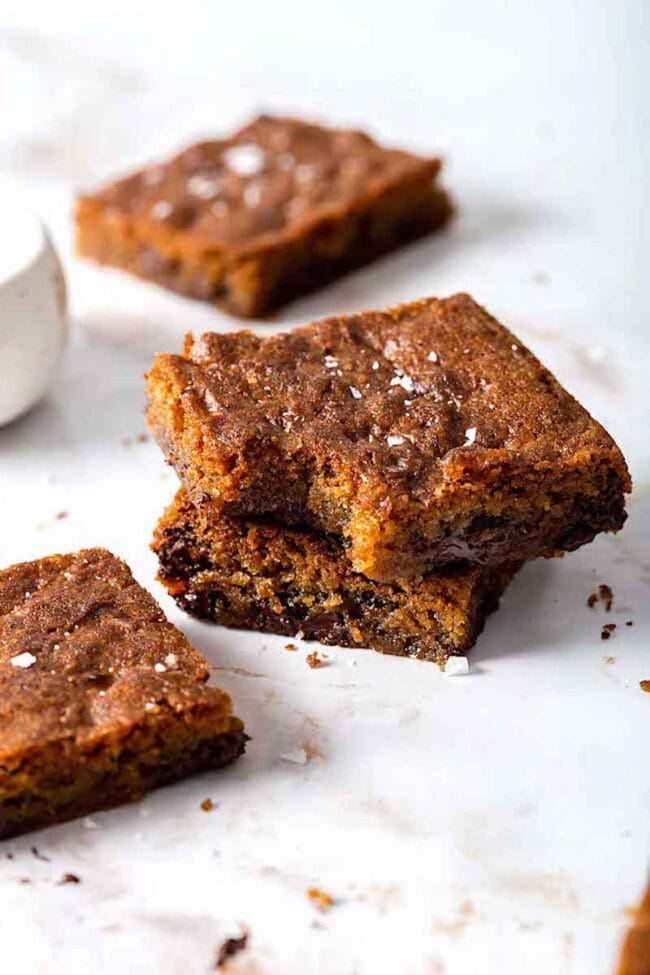 2. One Bowl Blondies– Our entire family LOVES these blondies. They don't look that special, but trust me, they are SO SO good! One of my all-time favorite desserts.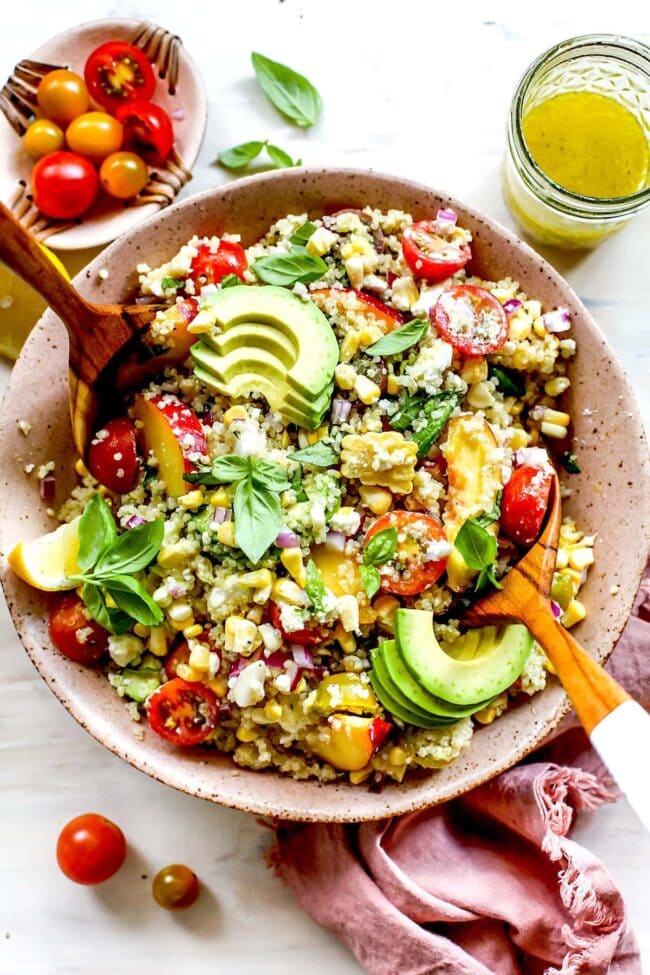 1. Summer Quinoa Salad– I made this salad all summer long, it was a staple. So fresh and delicious! I think I will make it next week to kick off the new year.
Now, it's your turn! Tell us your favorites. What did we miss?
And let us know what recipes you want to see on the blog in 2021.
We are looking forward to another delicious year! Happy New Year friends!
More of our Favorite Recipes