Quick Summary
Our Favorite Recipes from 2022- our personal favorite recipes from 2022! It was a delicious year and hard to narrow it down, but we LOVE these recipes! They are the VERY best!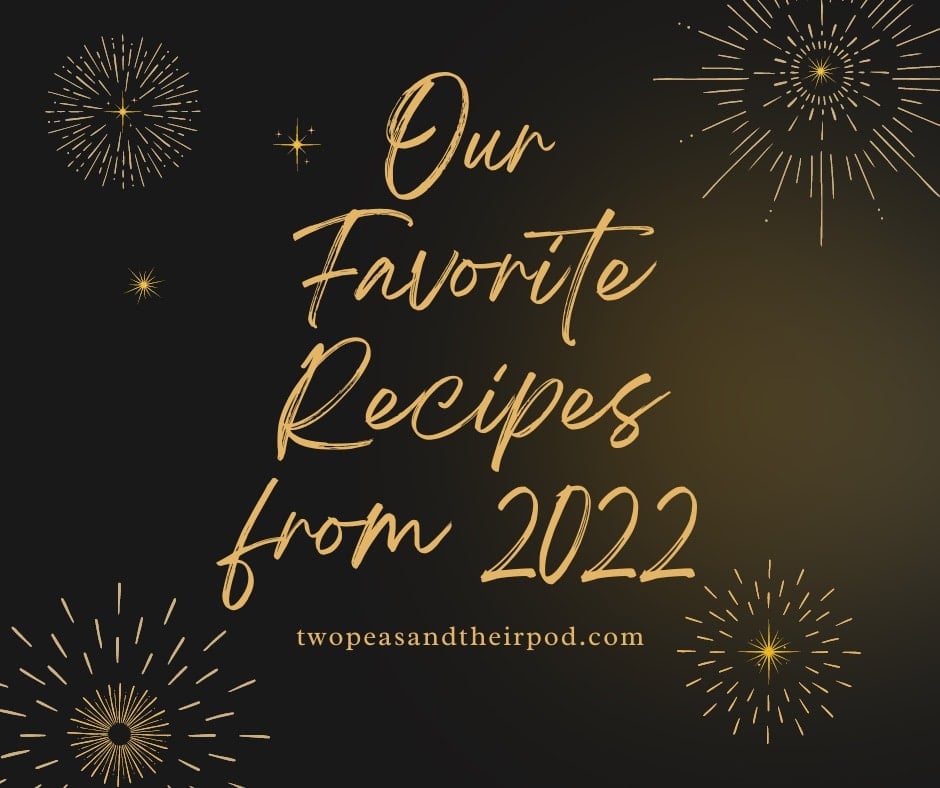 I shared the Top 10 Recipes of 2022 (it's GOOD list) and now we are sharing our personal favorite recipes from the year.
We made A LOT of recipes this year, so it was really hard to narrow it down, but we did it! We truly LOVE all of these recipes and I think you will too!
The boys, Josh, and I all picked five recipes, we all have different favorites:)
Take a look and leave a comment letting us know what YOUR favorite recipes were from 2022!
Thanks for making our recipes! Happy New Year!
Boys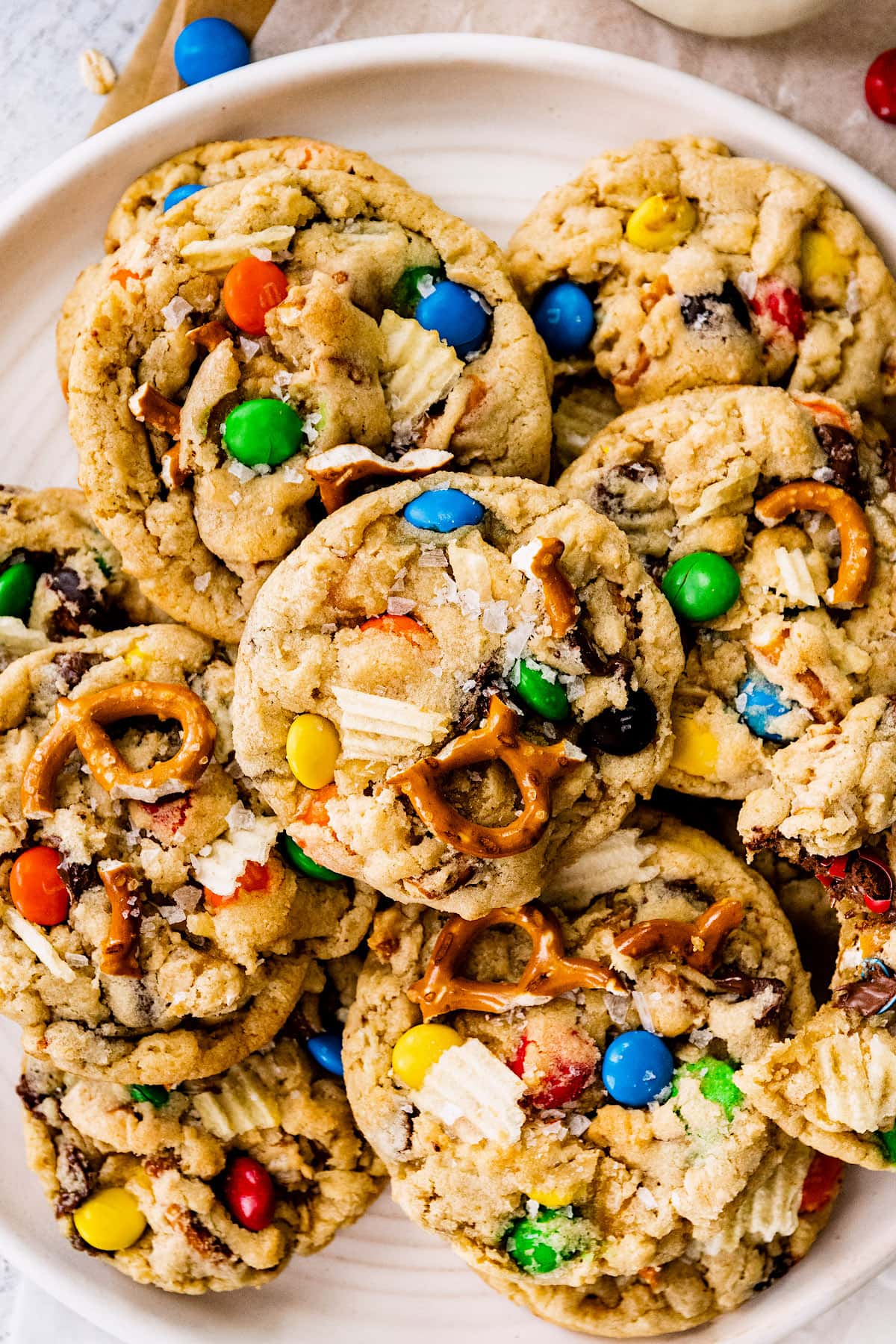 Kitchen Sink Cookies-the boys love helping me make these cookies because we throw in a little bit of everything! See the post for mix in ideas! They are FUN and delicious!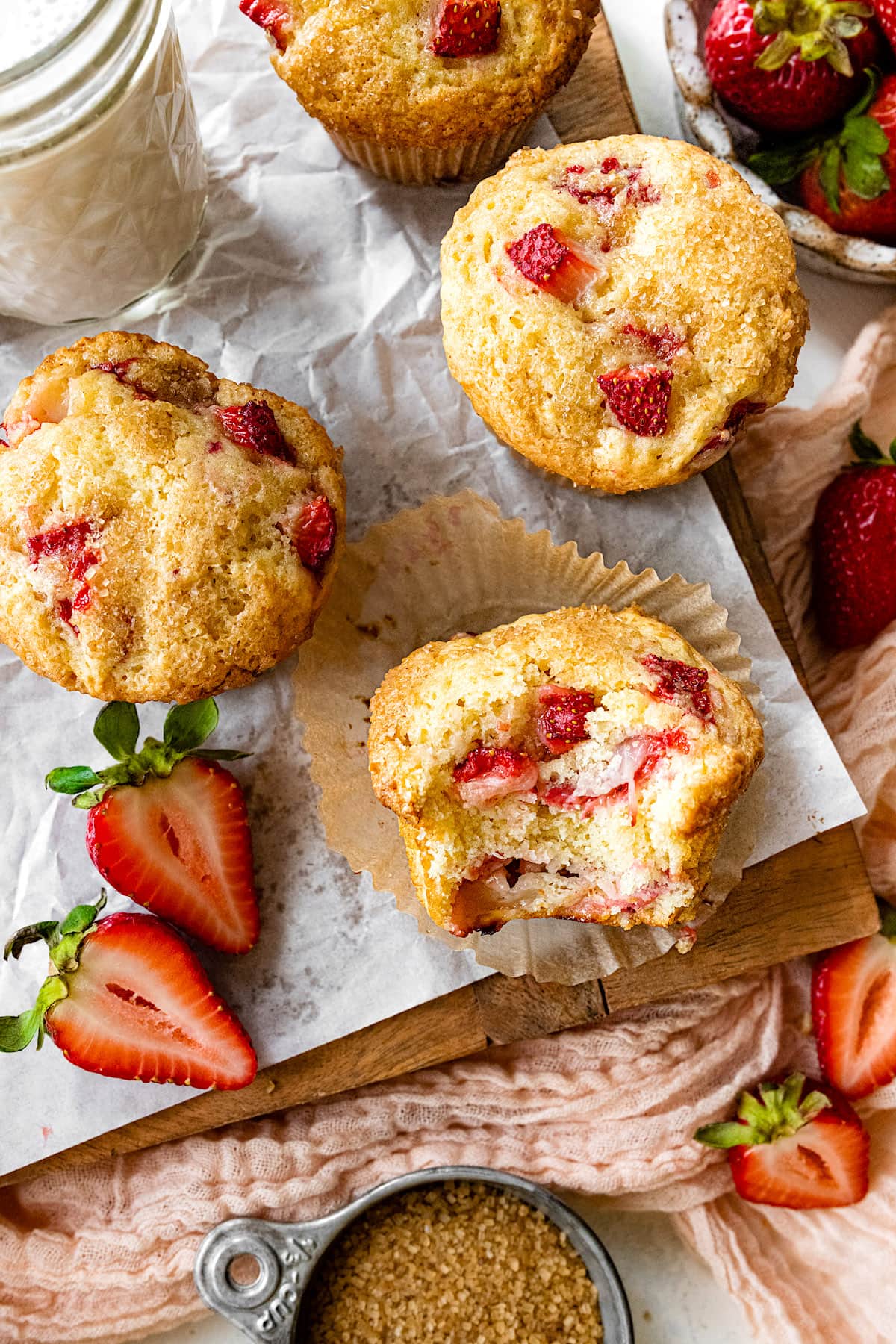 Strawberry Muffins– soft, tender muffins made with juicy fresh strawberries and a sugary crunchy top! The boys request these often!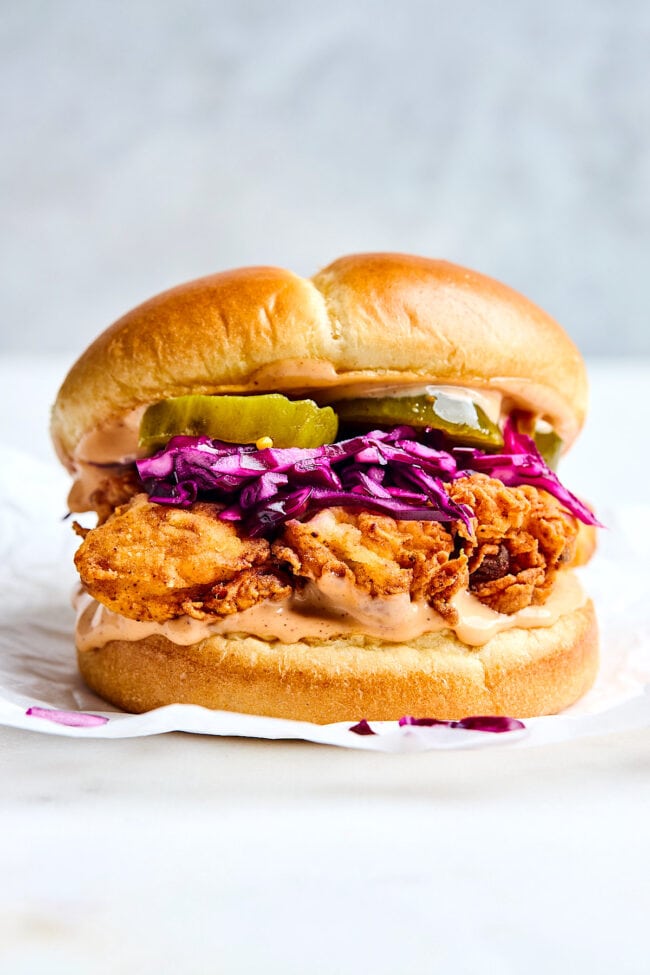 Fried Chicken Sandwich– Caleb and Maxwell both LOVE this sandwich and request it for dinner all of the time! It's better than any sandwich you can get at a restaurant and I promise it's not hard to make at home.
Josh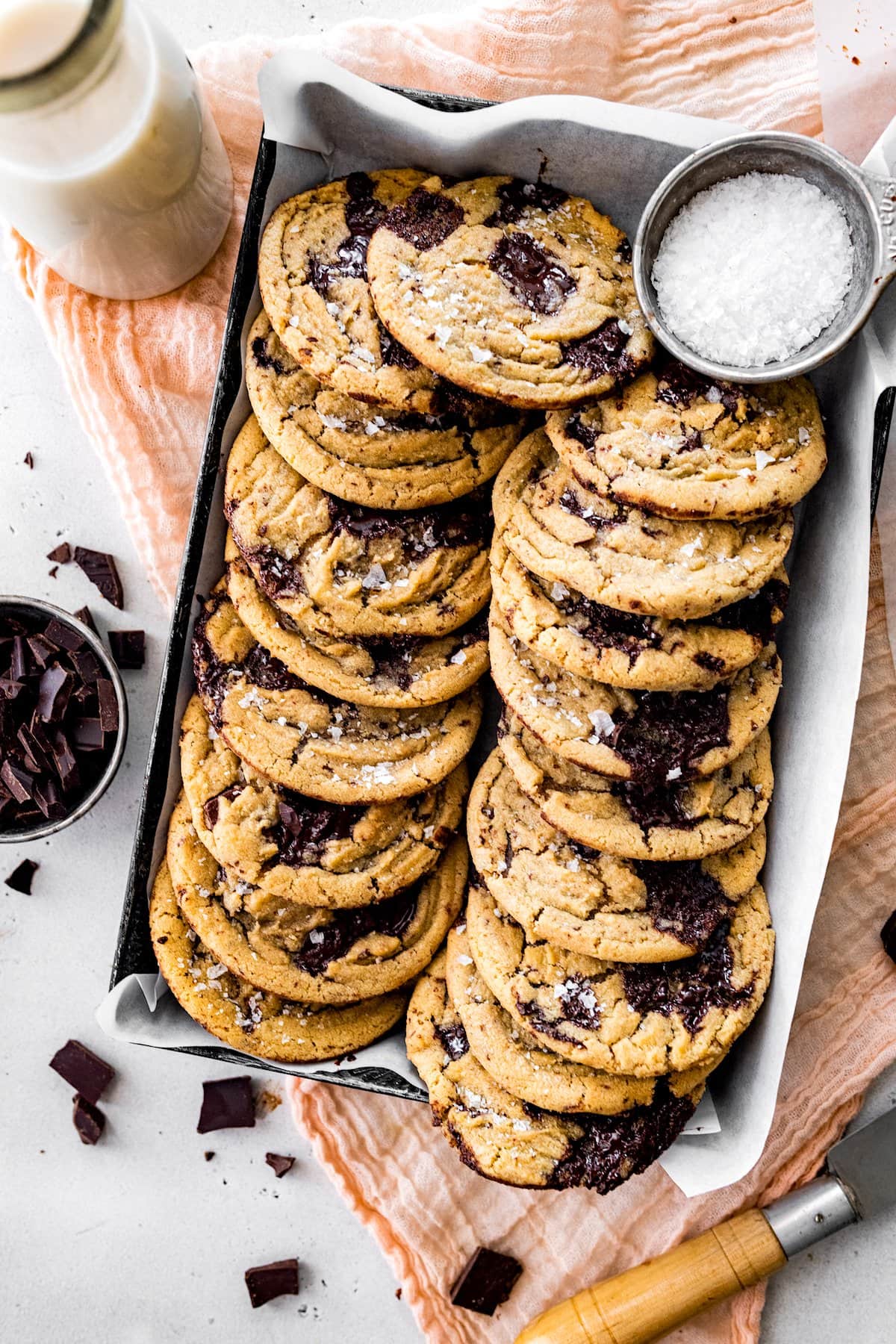 Brown Butter Chocolate Chip Cookies– you can never go wrong with chocolate chip cookies and the brown butter takes these to a whole new level. You should probably bake a batch ASAP!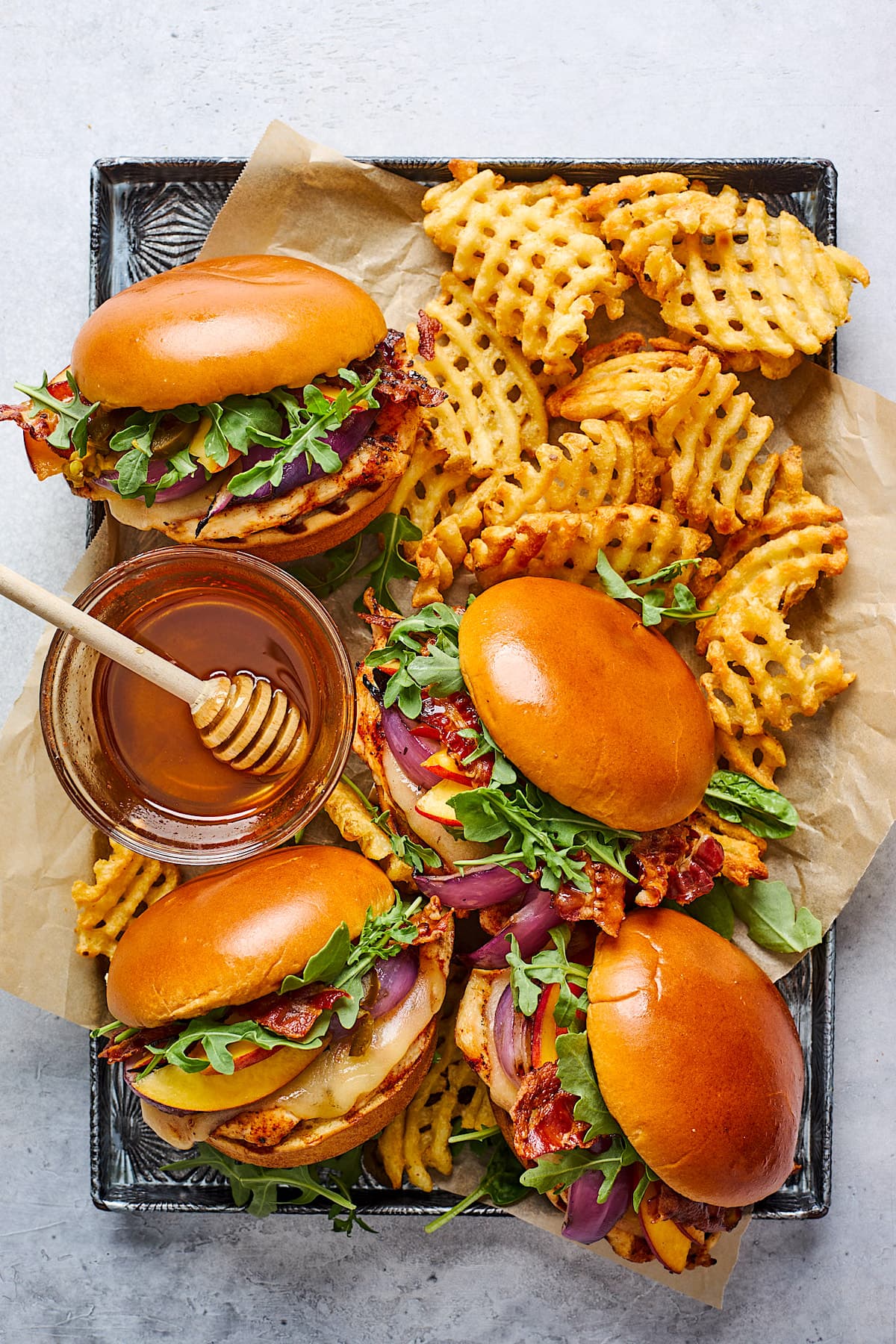 Best Grilled Chicken Sandwich– juicy grilled chicken served on a bun with melty provolone cheese, bacon, grilled red onions, fresh peaches, arugula, and a drizzle of hot honey. This is Josh's creation and everyone who tries it, LOVES it.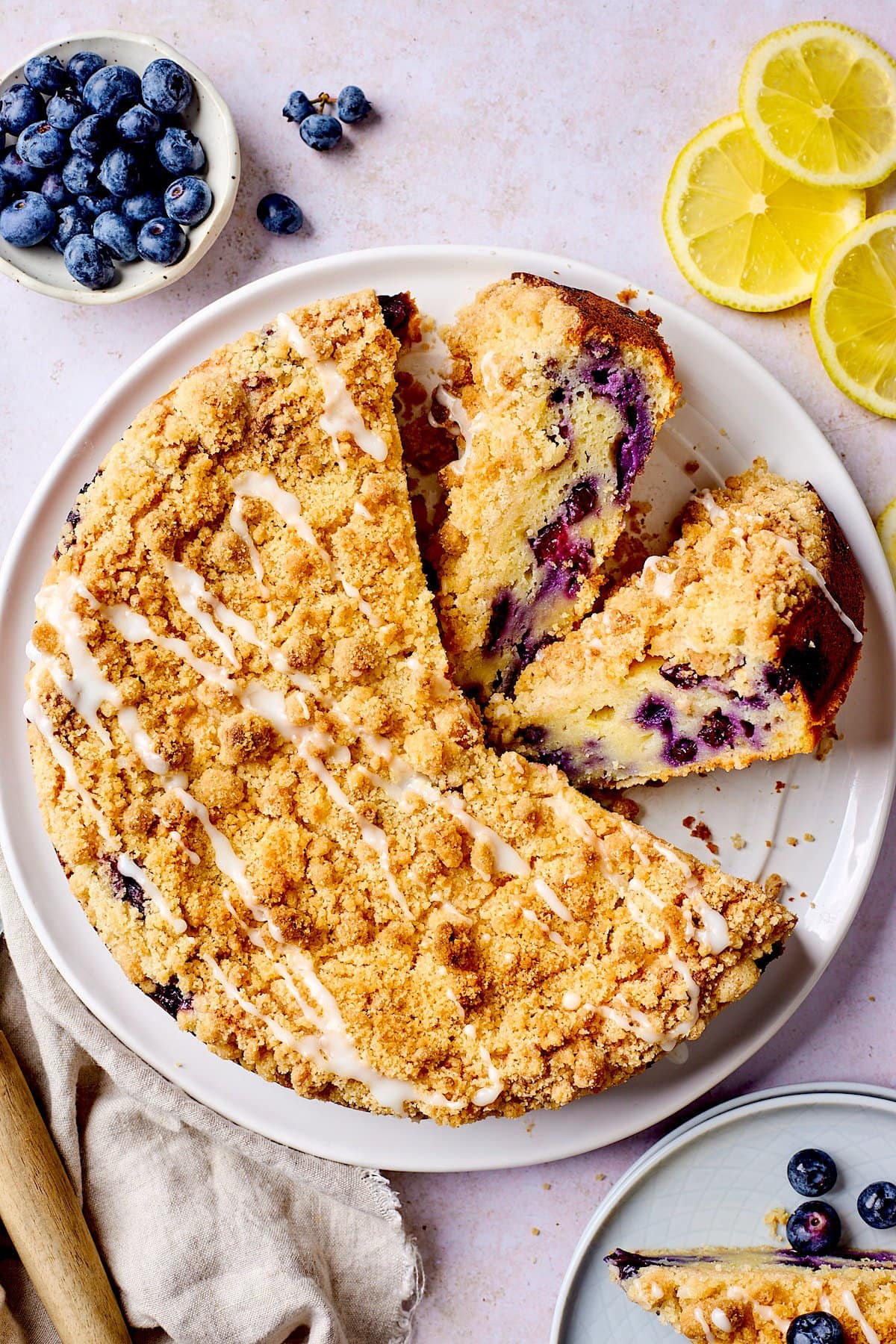 Lemon Blueberry Ricotta Cake– we make this cake for weekend brunch or dessert. The moist lemon cake is dotted with blueberries and topped with a sweet streusel topping. I guarantee you will love this one! Make sure you check out our raspberry ricotta cake too!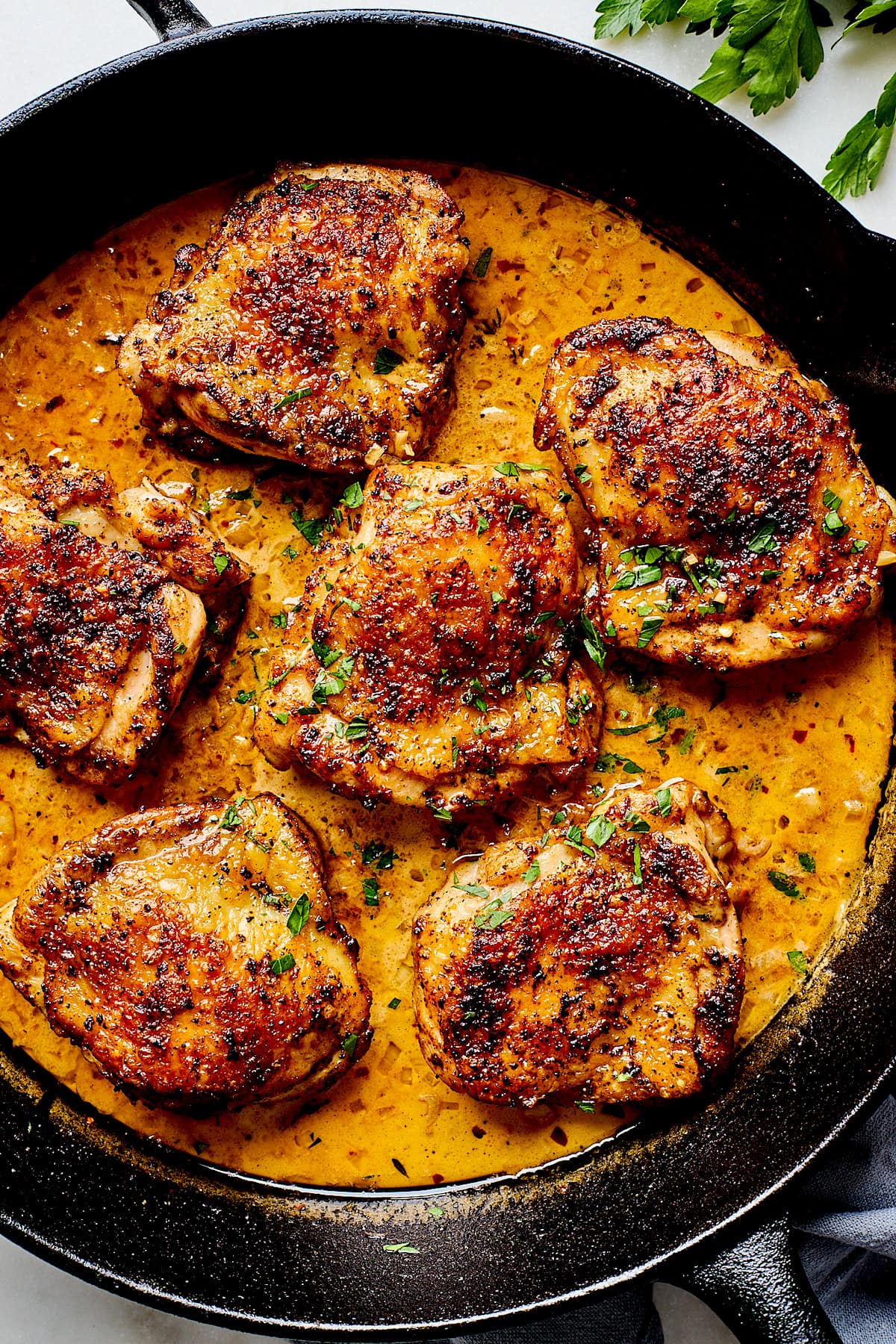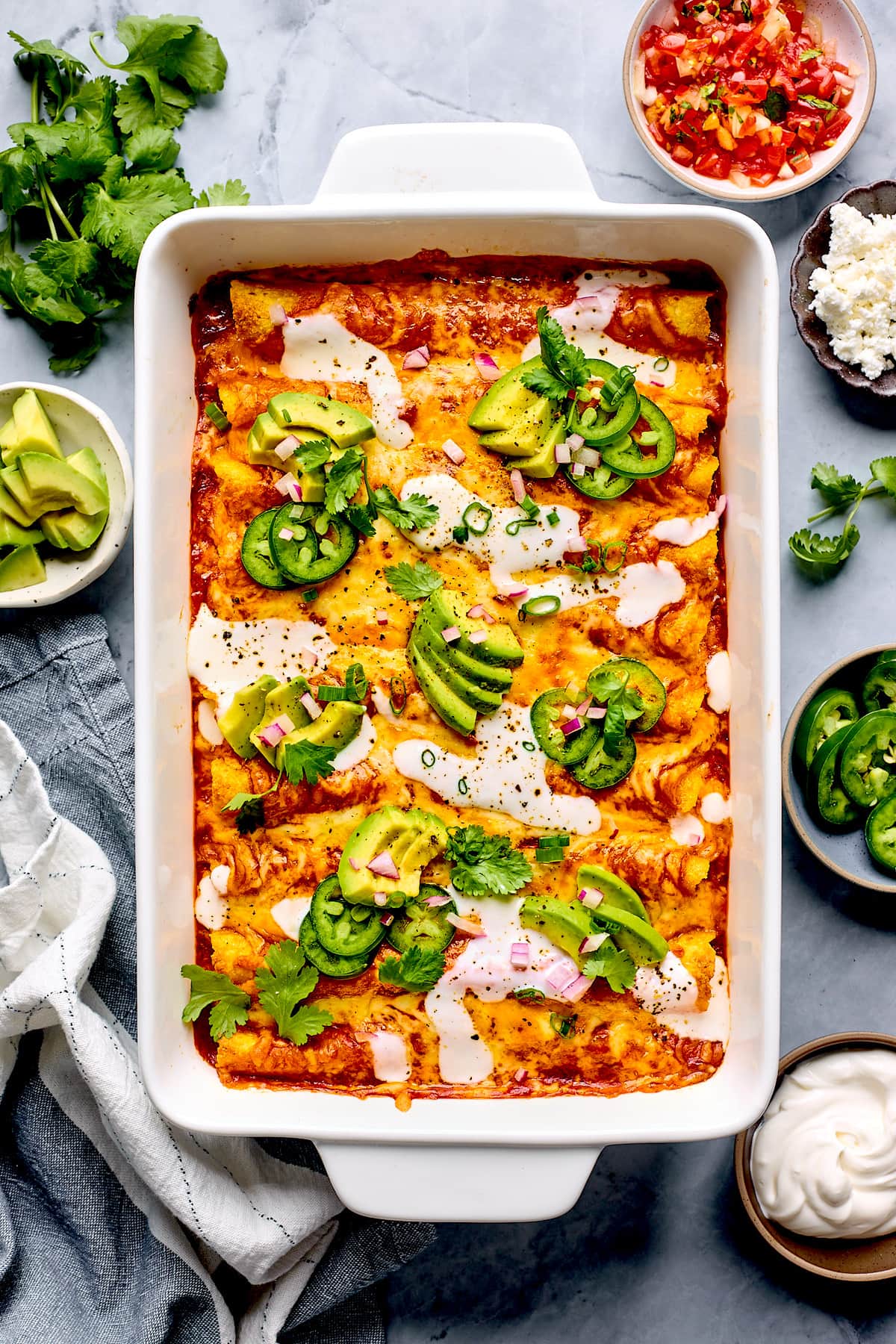 Maria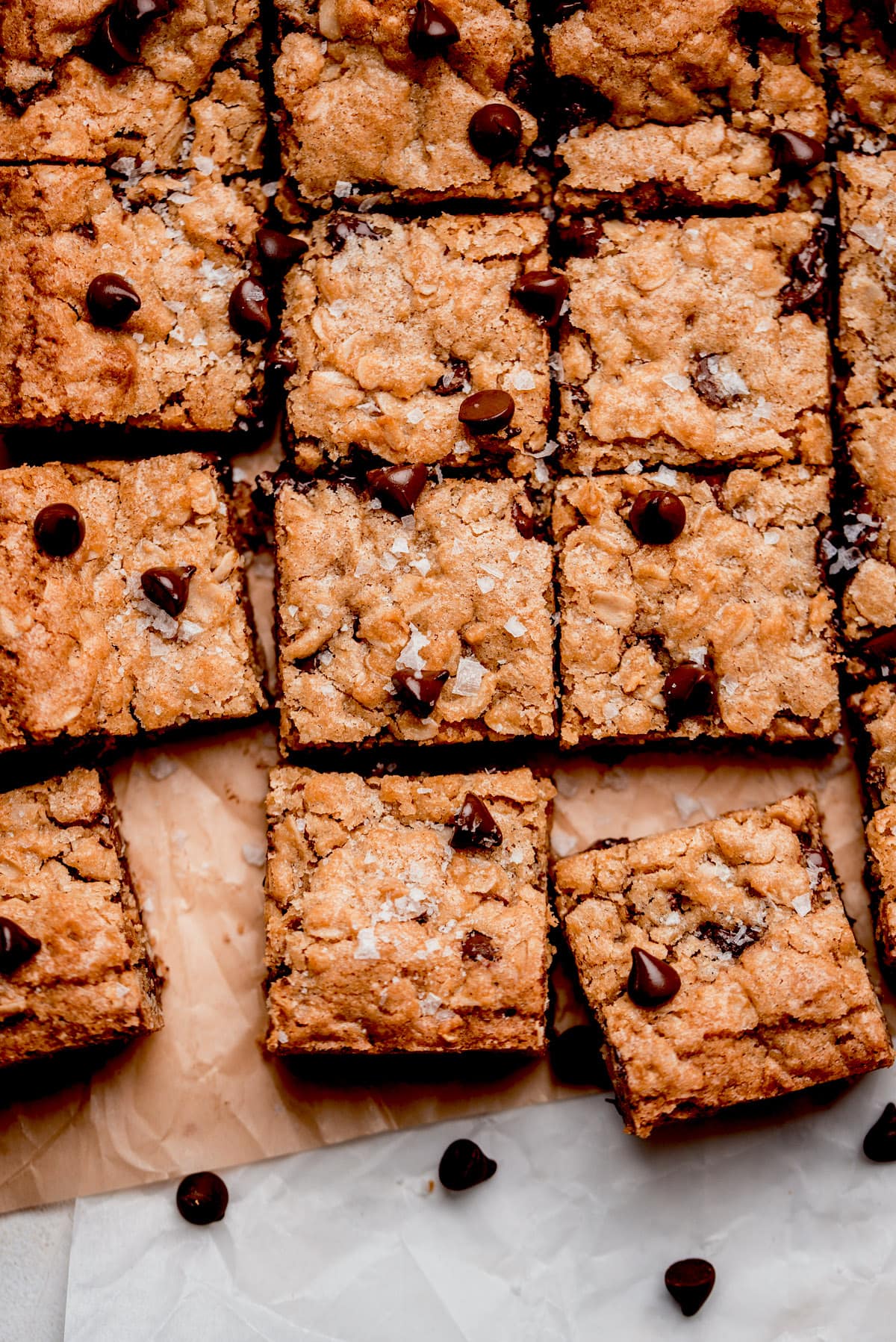 Oatmeal Chocolate Chip Bars– I know these bars might sound kind of boring, but I promise they are AMAZING! The bars are thick, chewy, made with brown butter, oats, lots of chocolate chips, and a sprinkling of flaky sea salt. These bars are my go to easy dessert for parties and potlucks.
Lemon Spaghetti– This lemon spaghetti with garlic toasted breadcrumbs only takes 20 minutes to make, but tastes very gourmet. The lemon sauce is light, refreshing, and so delicious! It's a family favorite!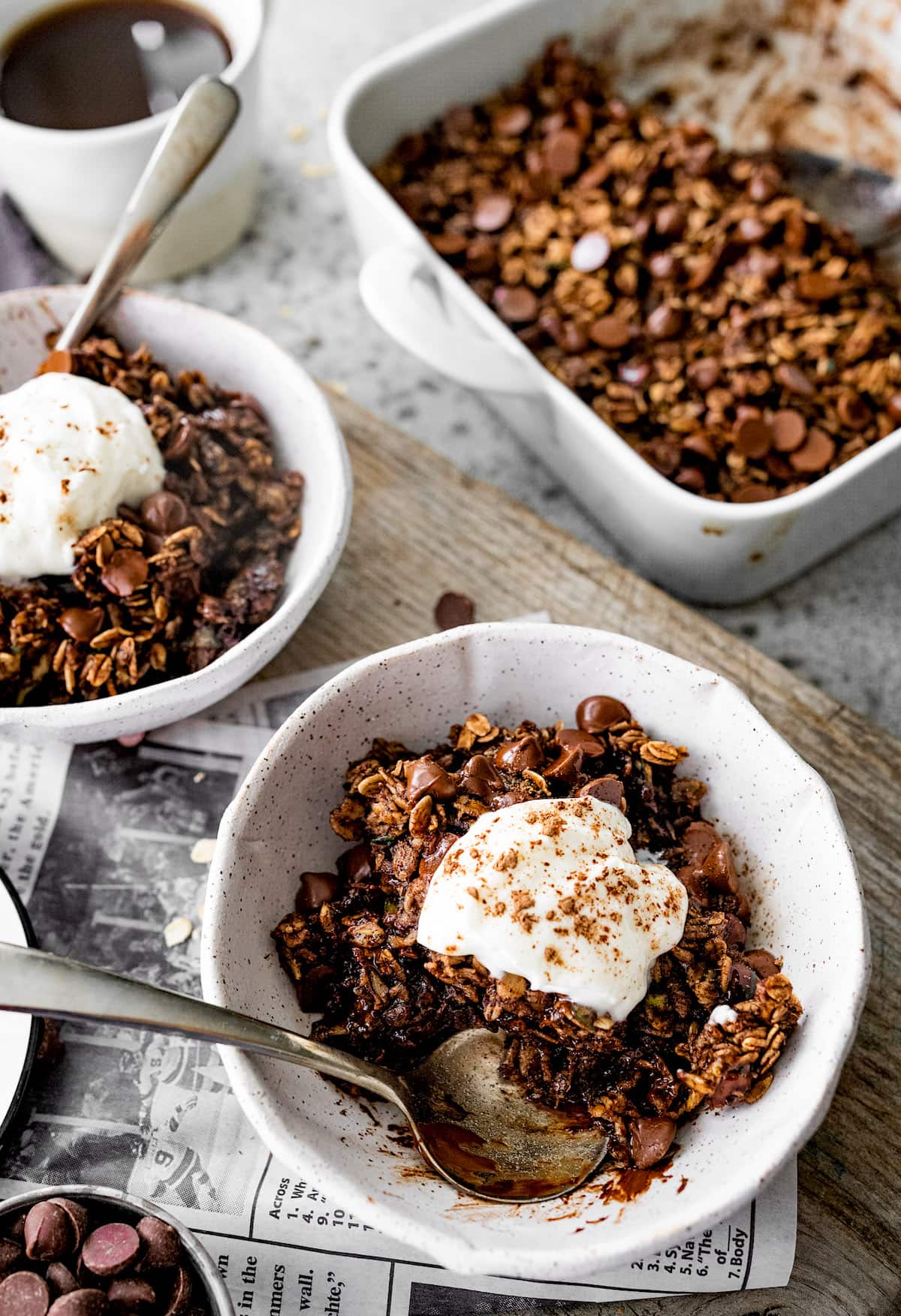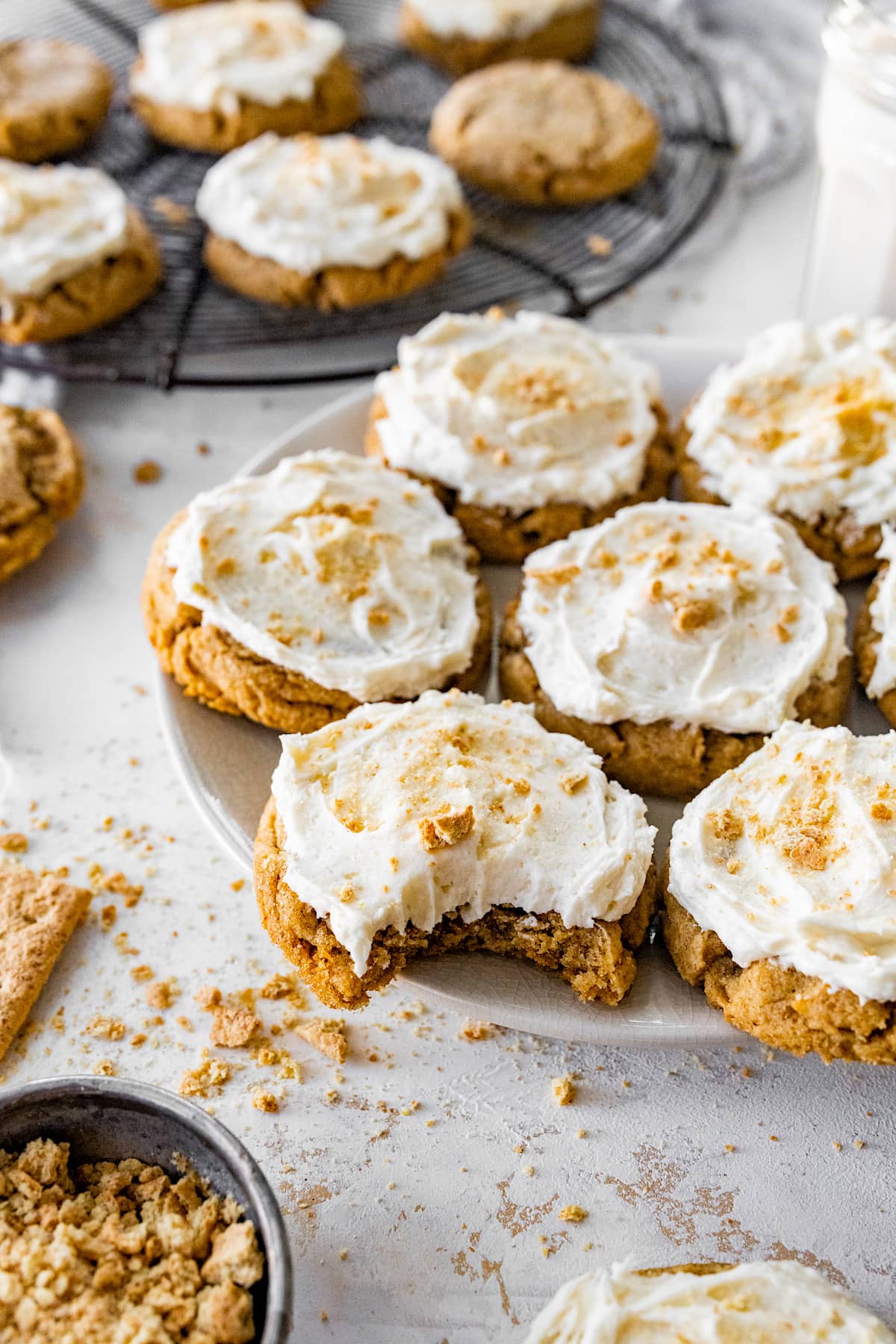 Graham Cracker Cookies– I make A LOT of cookies, but these are life changing. I can't get over how good they are and so many of you have made and loved them too, which makes me SO happy. If you like graham crackers and frosting together (my favorite childhood treat) you HAVE to make these cookies!
More of Our Favorite Recipes