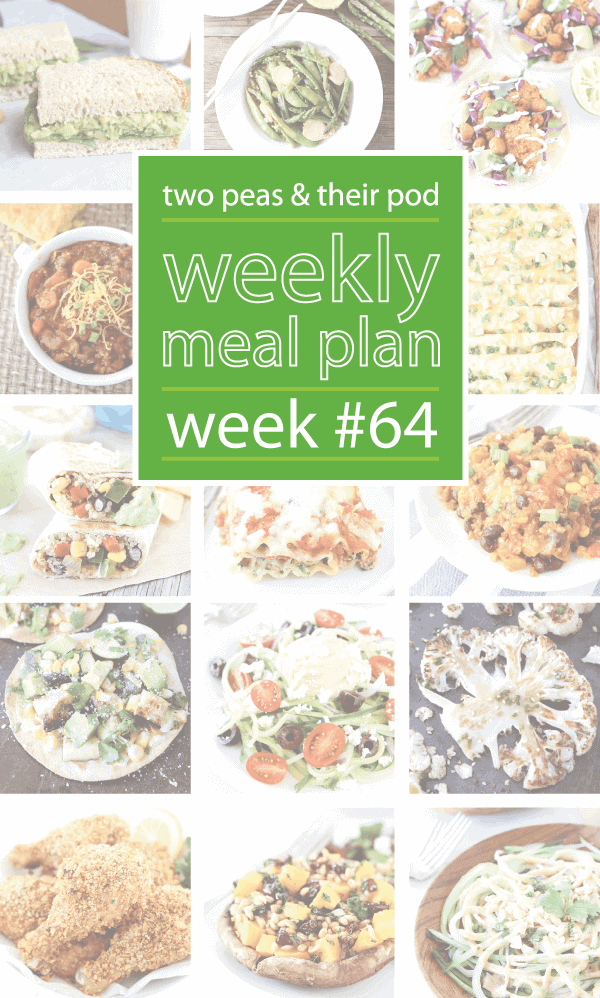 Don't stress about dinner this week, use our weekly meal plan and dinner will be easy peasy! I am hungry already! Enjoy!
Monday (4/18): Crispy Mexican Tortilla Pizza– This delicious pizza only takes 15 minutes to make! You can't beat that!
Tuesday (4/19): Avocado Strawberry Caprese Salad– We are crazy about this simple spring salad. Serve with grilled chicken and crusty bread!
Wednesday (4/20): Easy Cheesy Baked Tortellini– This baked pasta dish is easy to make and is always a hit at our dinner table! Serve a simple green salad on the side.
Thursday (4/21): Eat leftover tortellini for dinner. Make a batch of Banana Granola for the morning!
Friday (4/22): Dill Pickle Wrap Grilled Cheese– If you like the classic dill pickle wraps, you will LOVE this grilled cheese! Serve cut up veggies on the side and make Crispy Chocolate Chip Crunch Oatmeal Cookies for dessert.
Saturday (4/23): Treat yourself to Gooey Cinnamon Biscuits for breakfast! Go out or eat leftovers for dinner.
Sunday (4/24): Zucchini Noodles with Pesto with Garlic Knots. Make Strawberry Dark Chocolate Hand Pies for dessert.
If you make one of our recipes, take a picture and share on Instagram! Use the hashtag #twopeasandtheirpod! We want to see what you are making in your kitchen! And don't forget to follow us on Instagram!
And remember, we created a Weekly Meal Plan section on our blog so you can get inspiration from all of the weeks!