12 No-Bake Treats that are perfect for summer or whenever you need an easy dessert.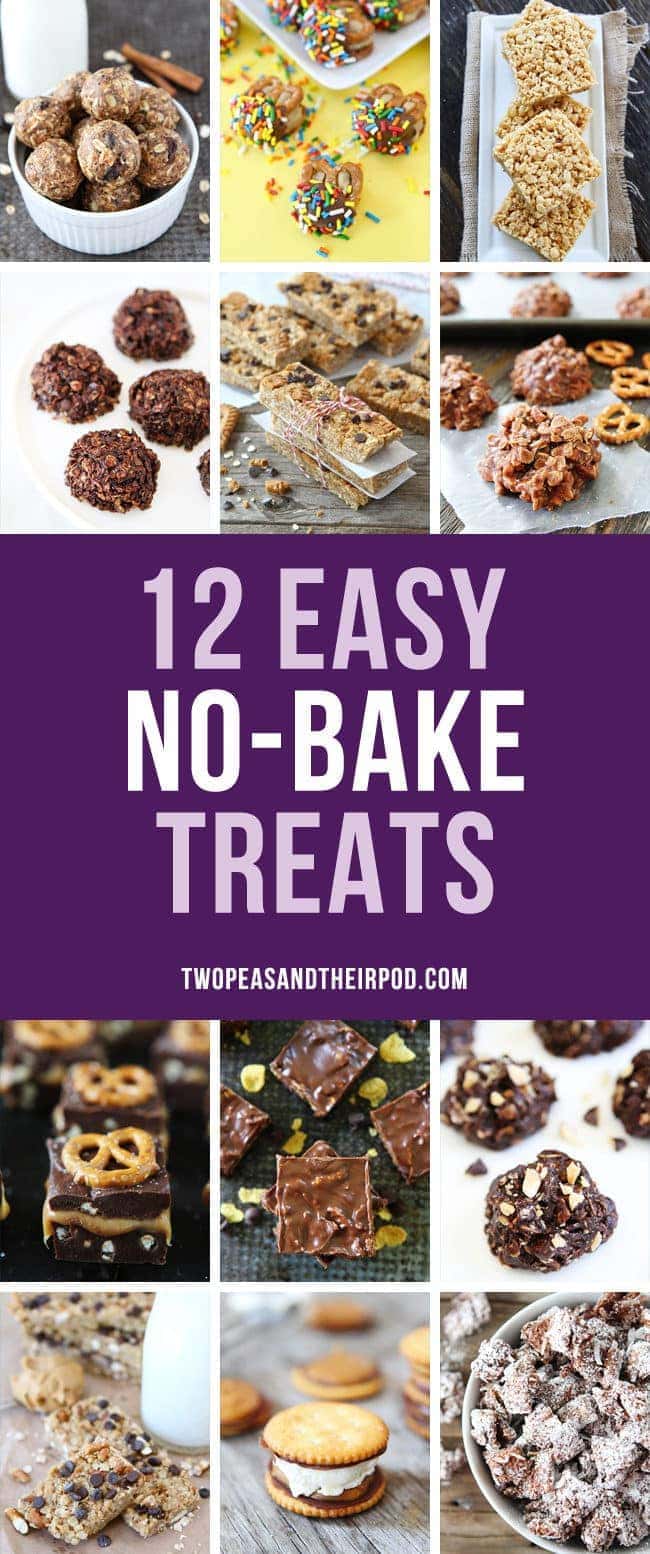 The temperatures are heating up outside and that means it is getting harder and harder to turn on the oven. When it is hot outside the last thing you want to do is heat up the house even more. I can't go all summer without dessert, I need dessert in my life, so instead of turning on the oven to bake, I make no-bake desserts. Today, I am sharing twelve of my favorite easy no-bake treats! They are perfect for summertime…or whenever you are feeling lazy and need a super simple dessert.
These easy oatmeal raisin cookie energy bites only take minutes to make and are a great healthy snack or dessert. I keep them in the fridge at all times because our boys love them. They taste just like oatmeal raisin cookies, but they are healthy! WIN!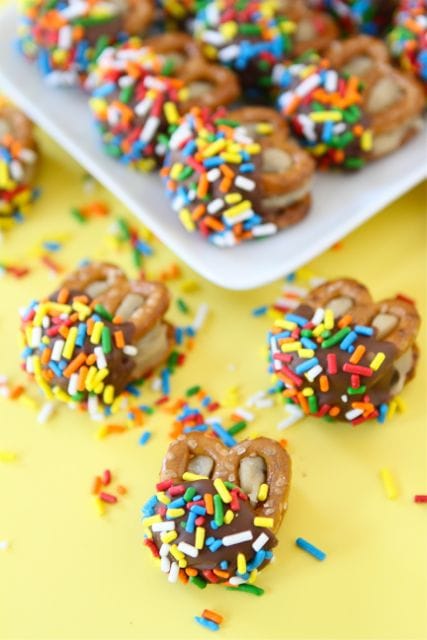 Pretzels are stuffed with cookie dough, dipped in chocolate, and finished with colorful sprinkles. Kids love these fun little sweet and salty treats.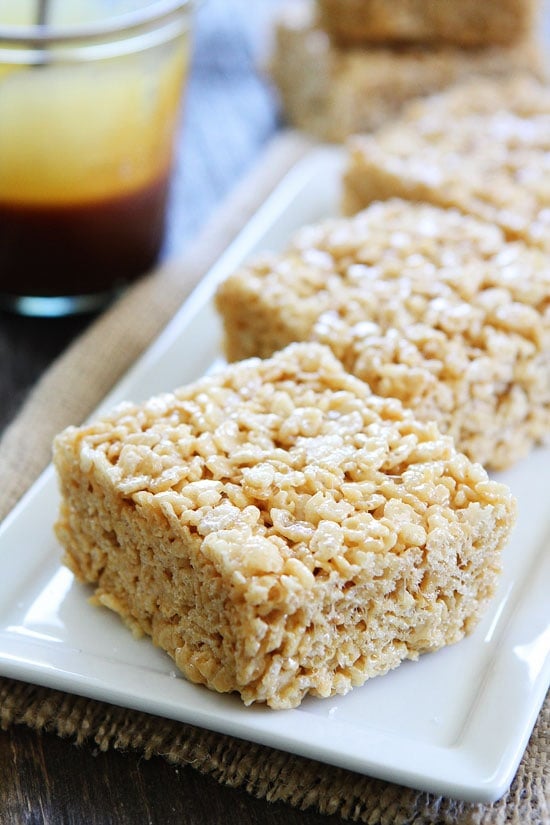 Classic Rice Krispies treats made even better with the addition of salted caramel sauce and a sprinkling of sea salt. A pan of these easy no-bake treats never lasts long at our house.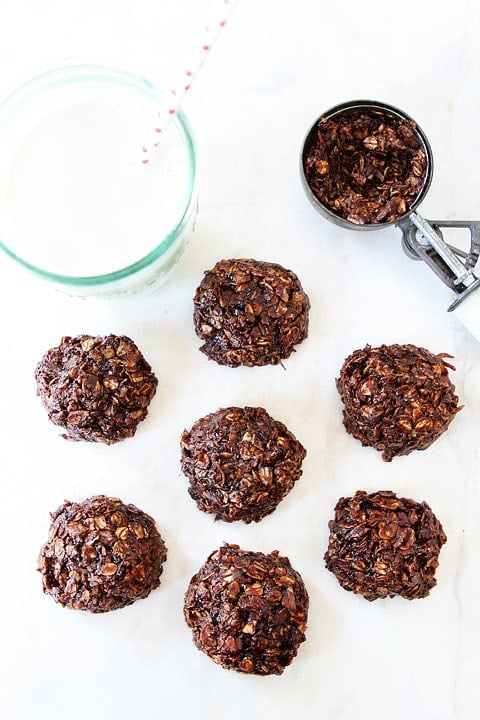 These easy chocolate no-bake cookies are vegan and gluten-free, but you will never know it because they are SO delicious!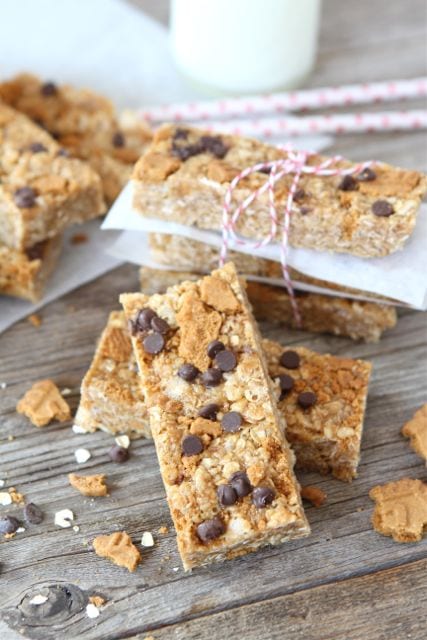 If you like Biscoff cookies, you love these easy no-bake Biscoff granola bars. They are made with Biscoff spread AND chopped up Biscoff cookies!
The classic chocolate peanut butter no-bake cookies made even better by the addition of pretzels! The sweet and salty combo is divine! These are one of my all-time favorite cookies!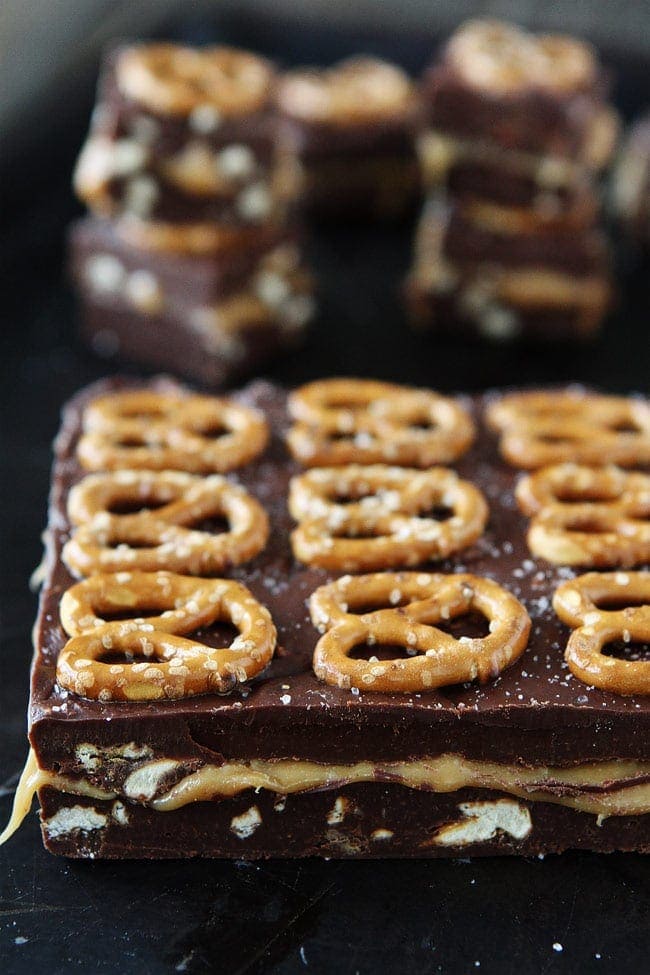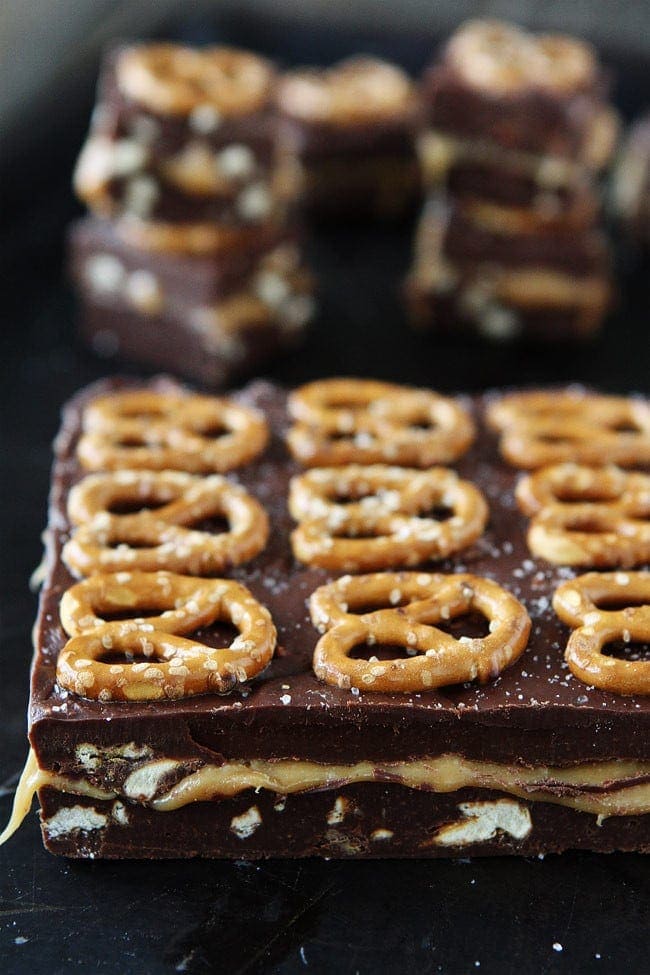 This easy microwave fudge is made with chocolate, salted caramel, pretzels, and sea salt. Keep it in your fridge until you are ready to serve. It is sooooo decadent!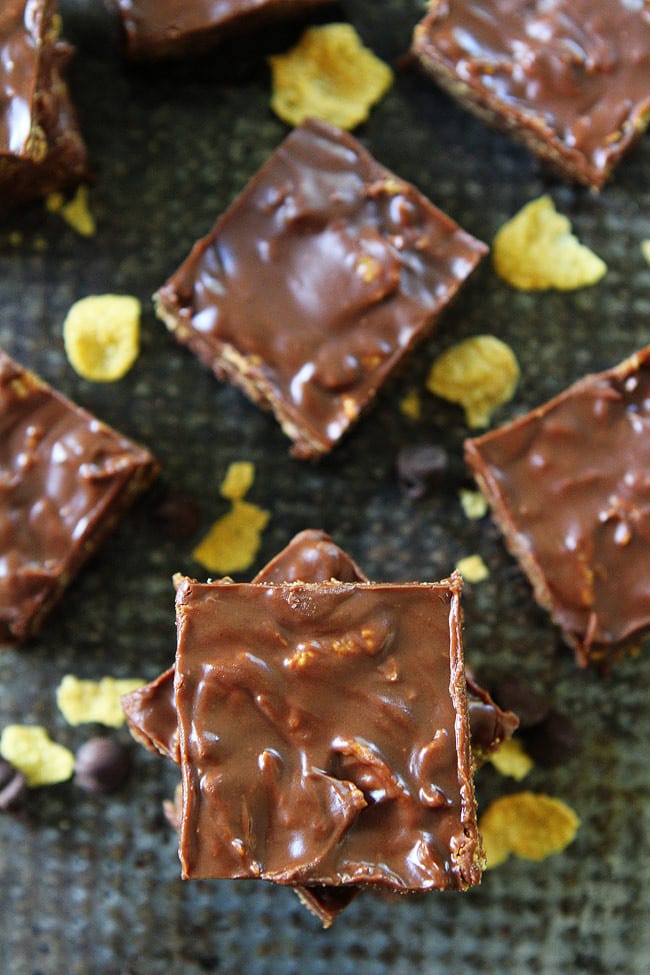 You only need 5 ingredients to make these no-bake chocolate peanut butter bars. They are easy to make at home and taste better than any store bought candy bar!
These healthy no-bake cookies are rich, fudgy, and one of my favorite cookies! They are gluten-free and vegan! Make a batch and keep them in the fridge or freezer so you can cure your cookie craving anytime!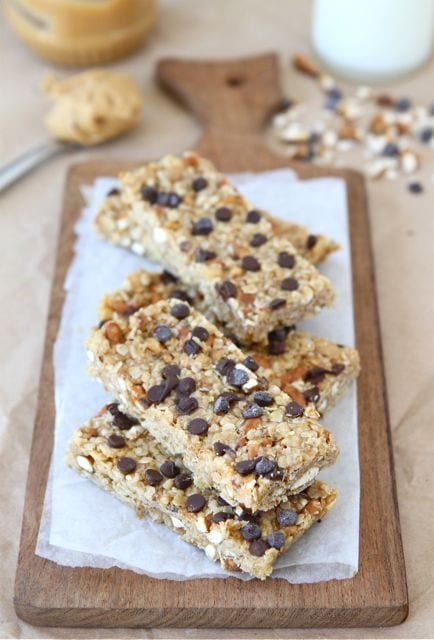 These peanut butter granola bars with pretzels and chocolate chips are easy to make at home and they taste MUCH better than store bought! They are a great snack for road trips or lunch boxes.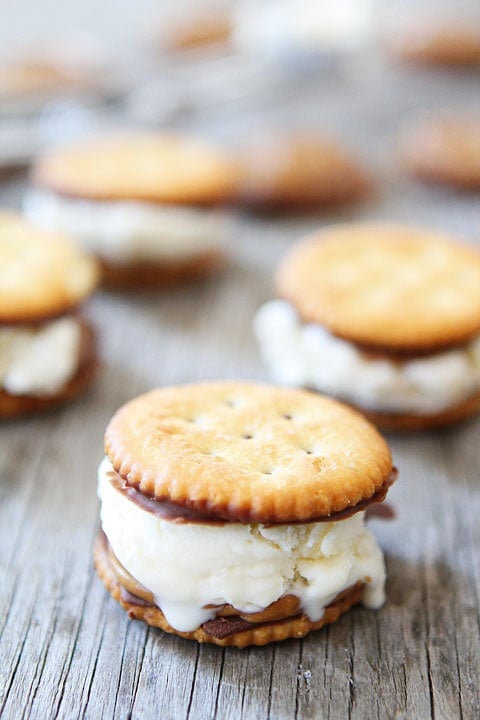 Oh man, you guys are in for a treat with these mini ice cream sandwiches! Salty Ritz crackers get dipped in chocolate, spread with creamy peanut butter, and are finished with a scoop of vanilla ice cream! You can make them in advance and keep in the freezer, making them perfect for parties.
This chocolate Chex Mix with coconut is a great sweet treat for movie nights, parties, or game days! Beware, it is addicting!
Now, you have 12 amazing no-bake sweet treats to make this summer! Which one are you going to make first? If you can't decide, don't stress too much because these desserts are so easy to make, you can make them ALL! Enjoy!