The BEST fresh tomato recipes! You are going to want to make all of these easy tomato recipes during tomato season.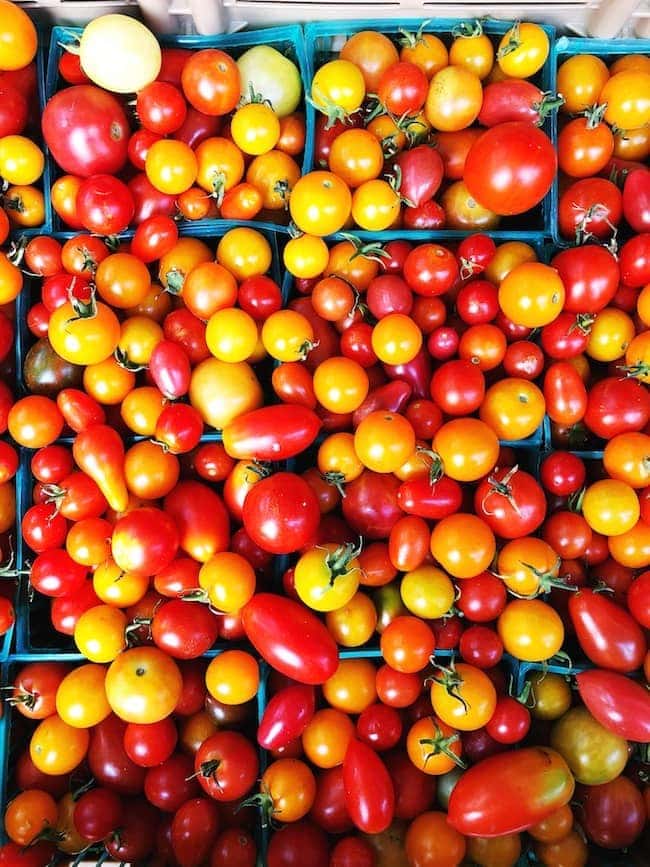 I always get a little sad at the end of every summer, but then I go out to our garden and see all of the ripe tomatoes and that makes me very happy. Tomato season is my favorite! You can't beat a ripe and juicy tomato right from the vine. Plus, they are SO pretty. I also love going to the farmers market and looking at all of the different varieties of heirloom tomatoes. They are almost too pretty to eat:)
Today, I am sharing our favorite fresh tomato recipes! Sure, you can just slice up a fresh tomato and add a little salt and pepper or make a fresh tomato sandwich, but sometimes it is nice to make something extra special with those tasty tomatoes! All of these recipes are simple and a great way to use up those end of summer tomatoes!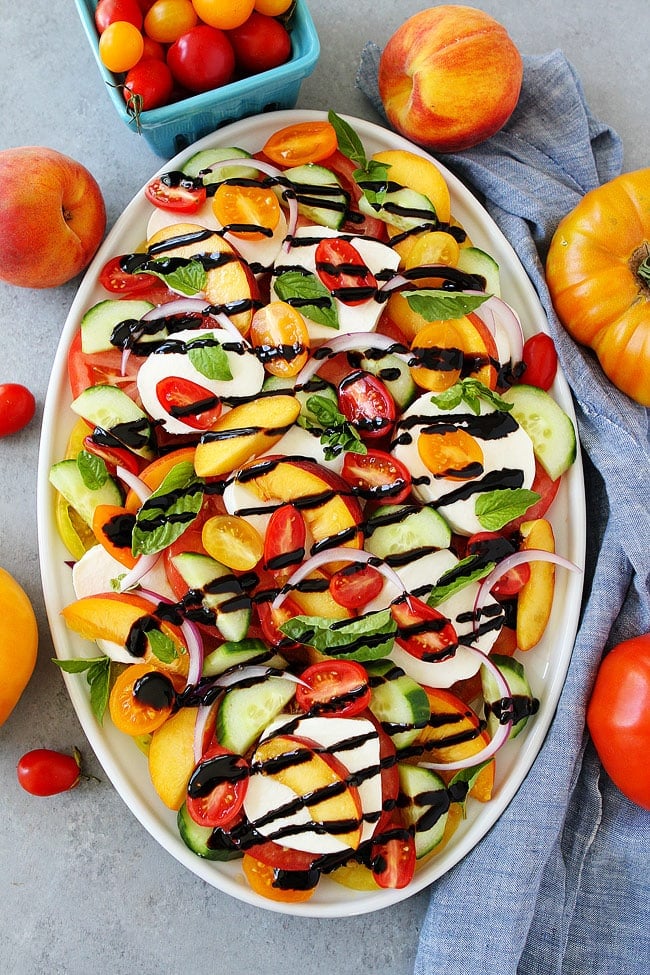 Summer Caprese Salad-Made with tomatoes, peaches, cucumber, fresh mozzarella cheese, red onion, basil, and a simple balsamic glaze. This twist on the classic caprese salad is always a showstopper at parties!
Pico de Gallo-A classic fresh tomato salsa that is great with tortilla chips or any Mexican meal. You only need six ingredients to make the BEST pico de gallo recipe! We make this easy salsa all of the time!
Caprese Avocado Toast-Avocado toast just got better by adding fresh mozzarella, tomatoes, and a drizzle of balsamic glaze.
Bruschetta-Classic bruschetta recipe with tomatoes, basil, and olive oil on toasted bread. This easy appetizer is always a favorite way to begin any meal!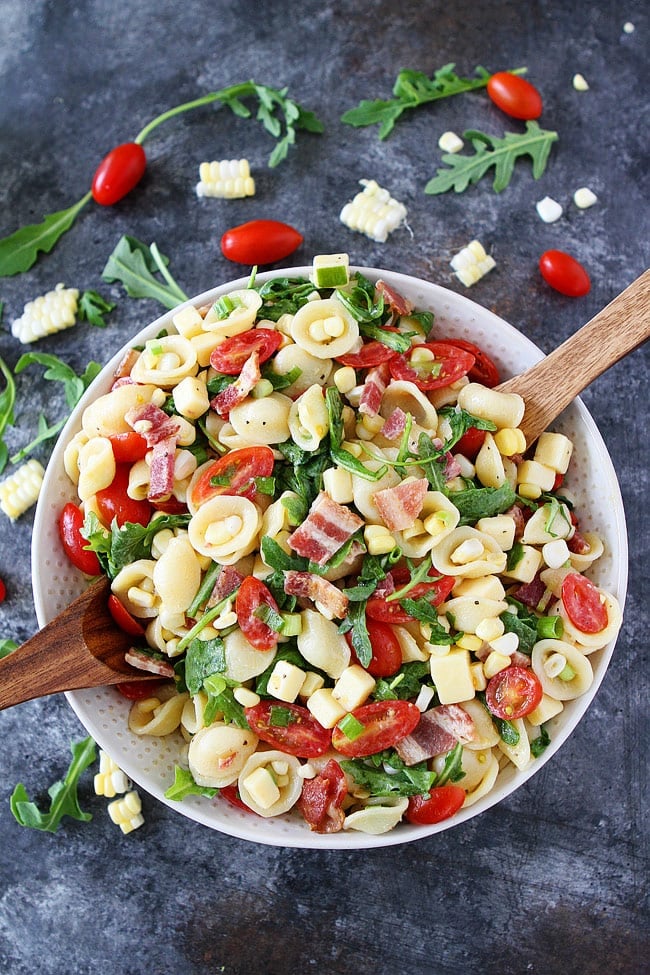 Bacon, Corn, and Tomato Pasta Salad-Josh and our boys LOVE this pasta salad and it is always a hit at potlucks.
Summer Tortellini Salad-This easy tortellini pasta salad has all of your favorite summer ingredients: tomatoes, red pepper, corn, cucumbers, and the BEST basil vinaigrette.
Caprese Garlic Bread-This garlic bread always gets rave reviews and is so good during tomato season.
Tomato, Peach, and Corn Salad-This simple salad screams summer! Serve it along side any summer meal.
Chickpea, Pesto, and Tomato Mozzarella Salad-I love making this salad for lunch, but it can also be a side dish to any meal.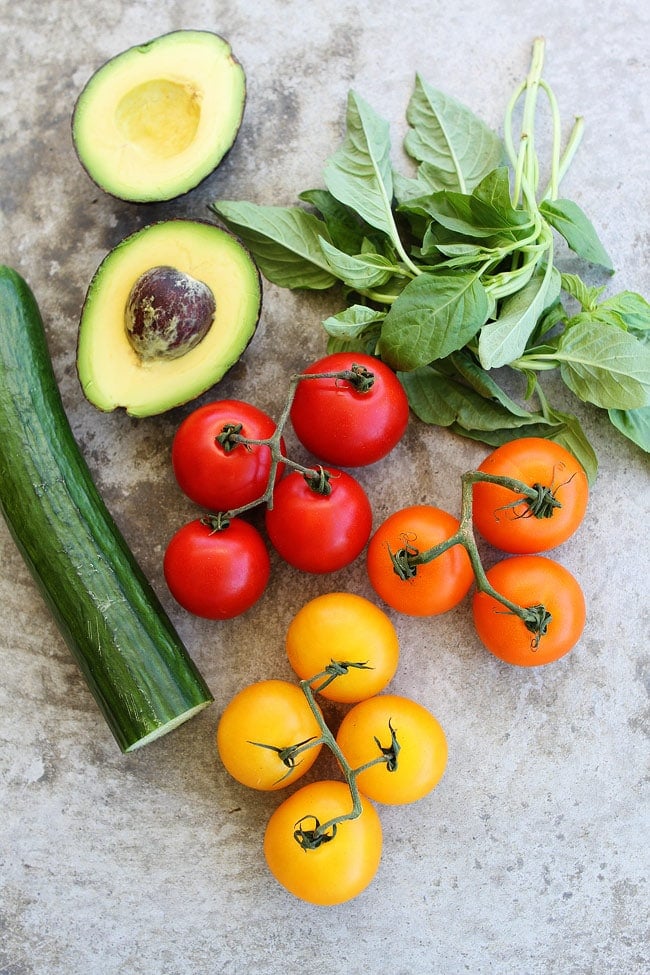 Tomato, Cucumber, and Avocado Salad-The addition of avocado to this tomato cucumber salad makes it extra special. Avocado is always a good idea!
Tomato, Peach, and Burrata Salad-This salad is beyond beautiful and is so easy to make. It is a summer entertaining favorite! Everyone goes crazy for the creamy burrata with the juicy tomatoes and sweet peaches.
Black Bean Salad-Serve this easy salad as a side dish or serve with tortilla chips for an easy appetizer. Everyone will beg you for the recipe!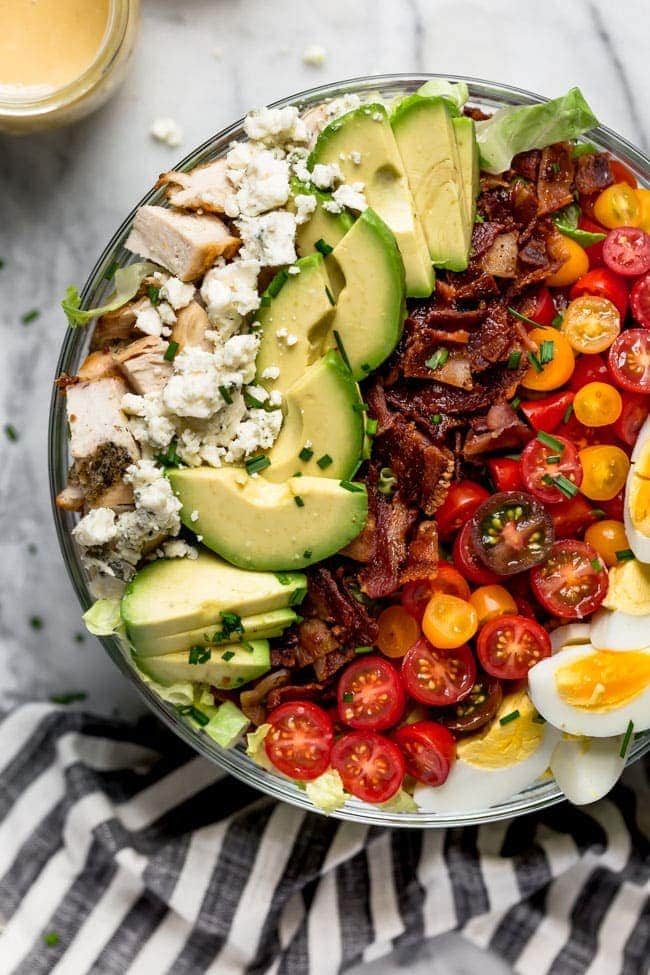 Cobb Salad-This classic Cobb salad is always a good idea. It is loaded with all of your favorite ingredients, including tomatoes!
Greek Tortellini Salad-One of the most popular salads on our site. If you like traditional Greek salad, you will LOVE this tortellini version.
Southwest Pasta Salad-The perfect pasta salad for summertime or anytime! You will love the fresh flavors in this one!
Tomato Salad-you can't go wrong with the classic tomato salad! Tomato perfection!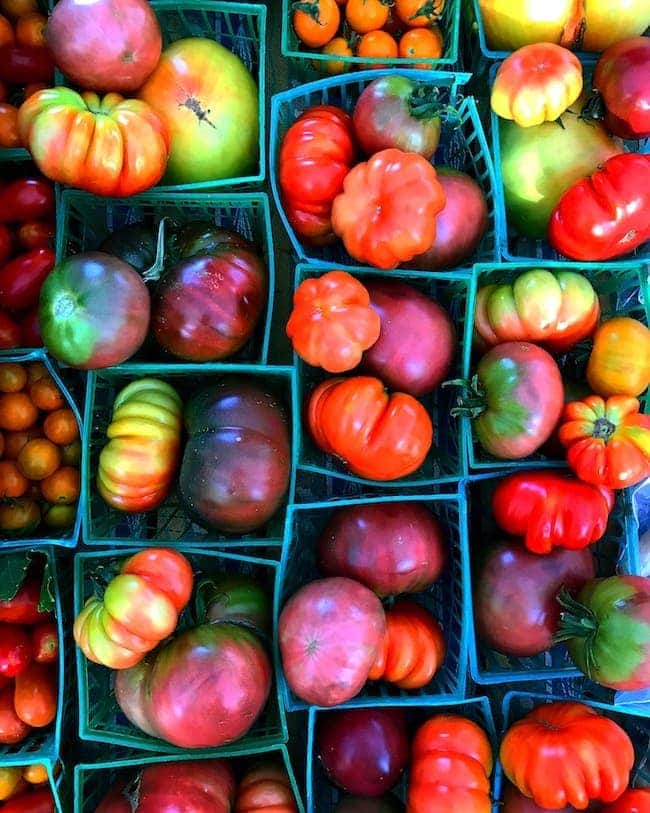 Happy tomato season! We hope you enjoy our favorite tomato recipes! Let us know what tomato recipes you are loving. Oh, and if you haven't tried fresh tomatoes with cottage cheese, just do it. I know it sounds weird, but it is SO good:)