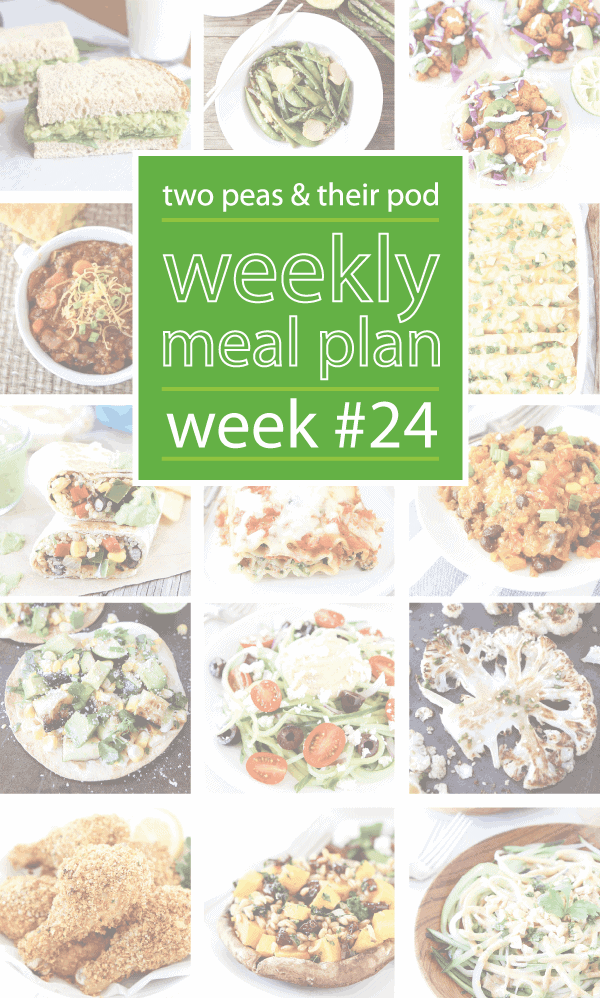 This week we have lots of fresh summer meals for you! Plus, ideas for 4th of July! Enjoy!
Week 24
Monday (6/29): Mediterranean Couscous Salad– This salad is super easy to make and loaded with flavor! Plus, you can make it ahead of time and enjoy leftovers for lunch tomorrow. Tonight we will be making it with Basil Butter Garlic Bread; both grown-up and kid approved!
Tuesday (6/30): Grilled Salmon with Mango Peach Salsa-My very own grill master, Josh, is in charge of barbequing the salmon and I will be making my favorite Grilled Zucchini, Chickpea, Tomato and Goat Cheese Salad!
Wednesday (7/1): Ice Cream French Toast–Happy July! July is national ice cream month, treat yourself to this decadent ice cream French toast for dinner and serve it with some fresh fruit! This is the BEST French toast recipe!
Thursday (7/2): Easy Summer Pasta Salad-We love this easy and healthy summer salad! Serve watermelon slices and sweet corn on the side!
Friday (7/3): Eat leftovers or go out! Take it easy since tomorrow is a holiday! Just make sure you have all of your groceries for tomorrow's feast and festivities!
Saturday (7/4): Happy 4th of July! Start the day with Blueberry Yogurt Waffles. Snack on tortilla chips with Blueberry, Strawberry, and Jicama Salsa. For dinner, make Grilled Chicken Fajita Kabobs, Potato Salad, and Berry Quinoa Salad. For dessert, make Red, White, and Blue Funfetti Sandwich Cookies to enjoy during the fireworks!
Sunday (7/5): Eat leftovers from the 4th! If you don't have any leftovers, make this Balsamic Grilled Cherry, Blueberry, and Goat Cheese Salad with Candied Hazelnuts. It is a winner!
If you make one of our recipes, take a picture and share on Instagram! Use the hashtag #twopeasandtheirpod! We want to see what you are making in your kitchen! And don't forget to follow us on Instagram!
And remember, we created a Weekly Meal Plan section on our blog so you can get inspiration from all of the weeks!