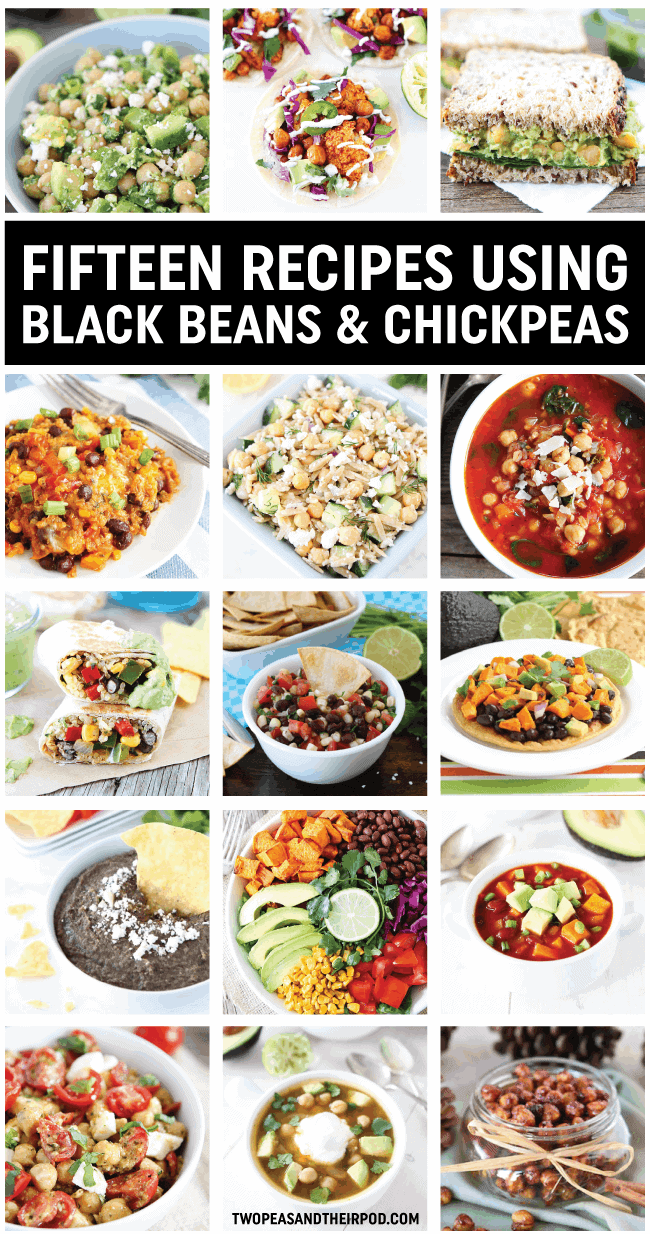 This post is sponsored by USA Pulses and Pulse Canada, but our opinions are our own.
Today, we are sharing 15 of our favorite Black Bean and Chickpea Recipes to celebrate the International Year of Pulses! The year of the what???? PULSES! Pulses are a category of superfoods that includes dry peas, chickpeas, lentils and beans. Not only are they a healthy food group, they're also sustainable, affordable and versatile.
Pulses are loaded with protein, fiber, vitamins and minerals. We eat a lot of pulses at our house because I am a vegetarian. They are a great alternative protein source. Pulses are affordable and you can buy them in bulk or canned at the grocery store.
Our pantry is always stocked with a variety of pulses, but black beans and chickpeas are our favorite. We love them and our boys love them too!
Here are 15 Black Bean and Chickpea Recipes that we love and we think you will love them too! These recipes are easy, healthy, delicious…and a great way to get more pulses into your diet!
TOP ROW: Chickpea, Avocado and Feta Salad // Roasted Cauliflower and Chickpea Tacos // Smashed Chickpea, Avocado and Pesto Salad
SECOND ROW: Black Bean and Enchilada Bake // Orzo Salad with Chickpeas, Cucumbers, Lemon, Dill and Feta // Chickpea Farro Soup
THIRD ROW: Black Bean Corn Salsa // Crispy Black Bean Quinoa Burritos // Black Bean Sweet Potato Tostadas
FOURTH ROW: Easy Black Bean Dip // Sweet Potato and Black Bean Mexican Salad // Slow Cooker Vegan Sweet Potato Chili
BOTTOM ROW: Chickpea, Pesto, Tomato and Mozzarella Salad // White Chickpea Chili // Honey Cinnamon Roasted Chickpeas
Take the Pulse Pledge! It is a 10-week commitment for consumers to add pulses to their diet once a week for ten weeks. Sign up and receive weekly newsletters filled with cooking tips, recipes, and a chance to win fun prizes! Yay for pulses!